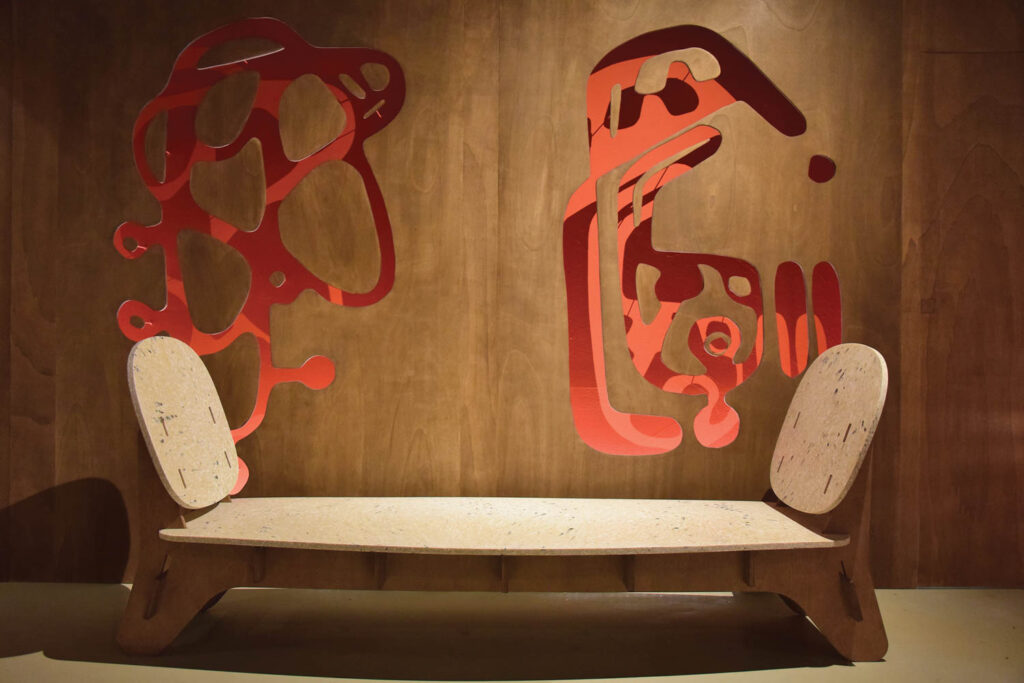 See Bibi Seck's Sustainable Furnishings at Design Parade in France
Chanel's ambitious craft-advocacy initiative, le19M, aims to modernize historic traditions through various means, including collaborations and exhibitions at its Paris gallery and via participation in various global festivals and events. This year, one of its featured talents is Bibi Seck, the cofounder of New York–based firm Birsel + Seck and a Paris-born designer of Senegalese and Martiniquais descent.
Le19M first featured Seck's work earlier this year in a Dakar, Senegal, pop-up and, more recently, invited him to be guest of honor during the Design Parade festival in Toulon, France, mounted by arts organization Villa Noailles. The show, up through November 5, encompasses a bench, side and coffee tables, and a lounge chair crafted of a sustainable material by Waste&Hope, a company founded by Jean-François Fillaut that captures and repurposes plastics that aren't typically recycled. Seck paired the compressed, shredded plastic-waste composite with varnished birch plywood to form elemental pieces in three Seck-curated colorways: marbled white, yellow flecked with red, and a mix of red and blue, each created by selecting different hues of scrap plastic salvaged in Senegal. The pieces are sold under the Laak Jom collection, which takes its name from a cooperative of female farmers in the suburbs of Thiès and means courageous women in Serer.