Walk on the Wild Side With These Contemporary Floor Coverings
These bold, contemporary rug and carpet designs prove that interior design drama starts from the ground up.
Day by Brooke Aitken for Tsar Carpets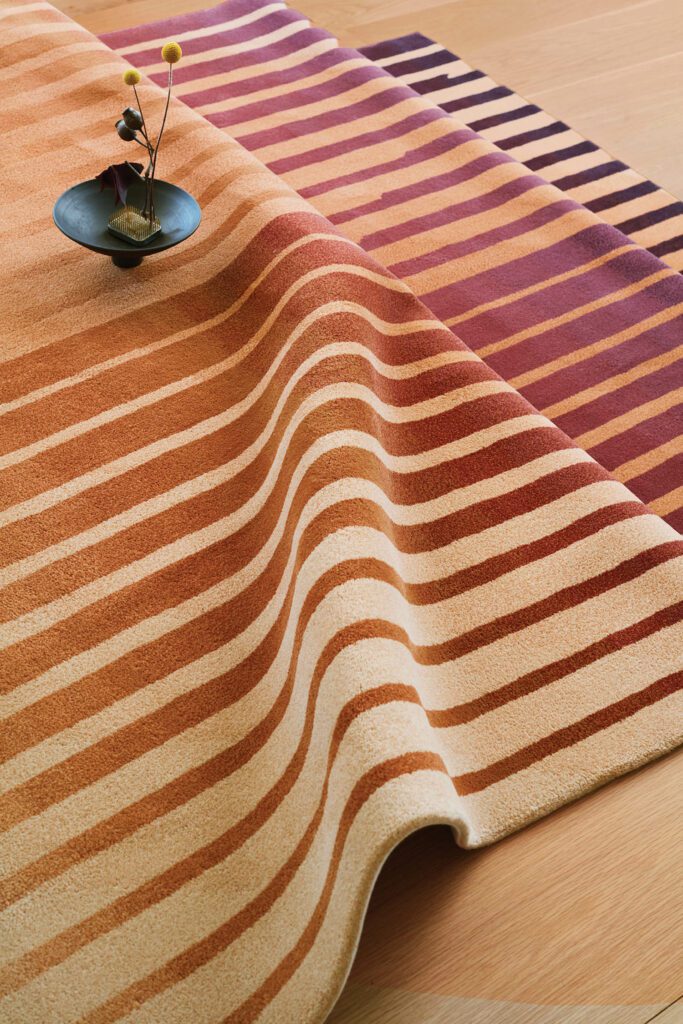 For the company based in Melbourne, Australia, the Brooke Aitken Design founder debuts Passage, a wool and Tencel collection celebrating the passing of time and the shifting of light.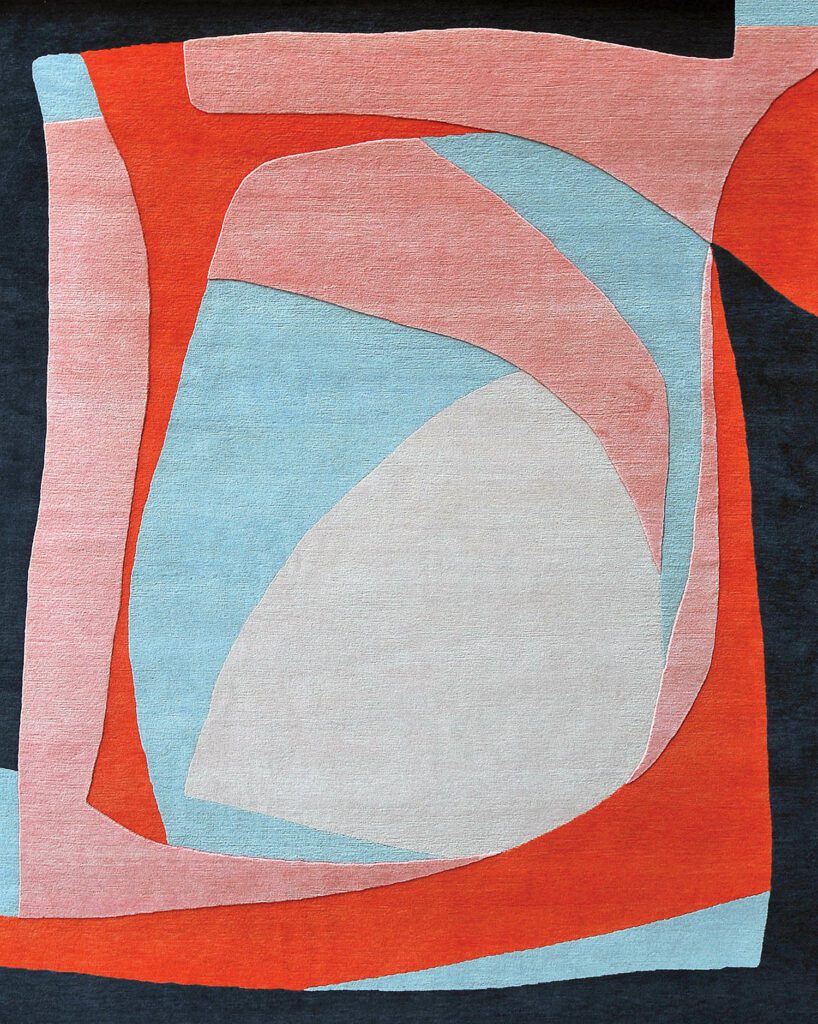 The textile-design studio owner is also a fine-art painter, and it's that work that informed her new series of colorful, graphic rugs inspired by Mexico City neighborhoods.
Ether by Avery Thatcher of Thatcher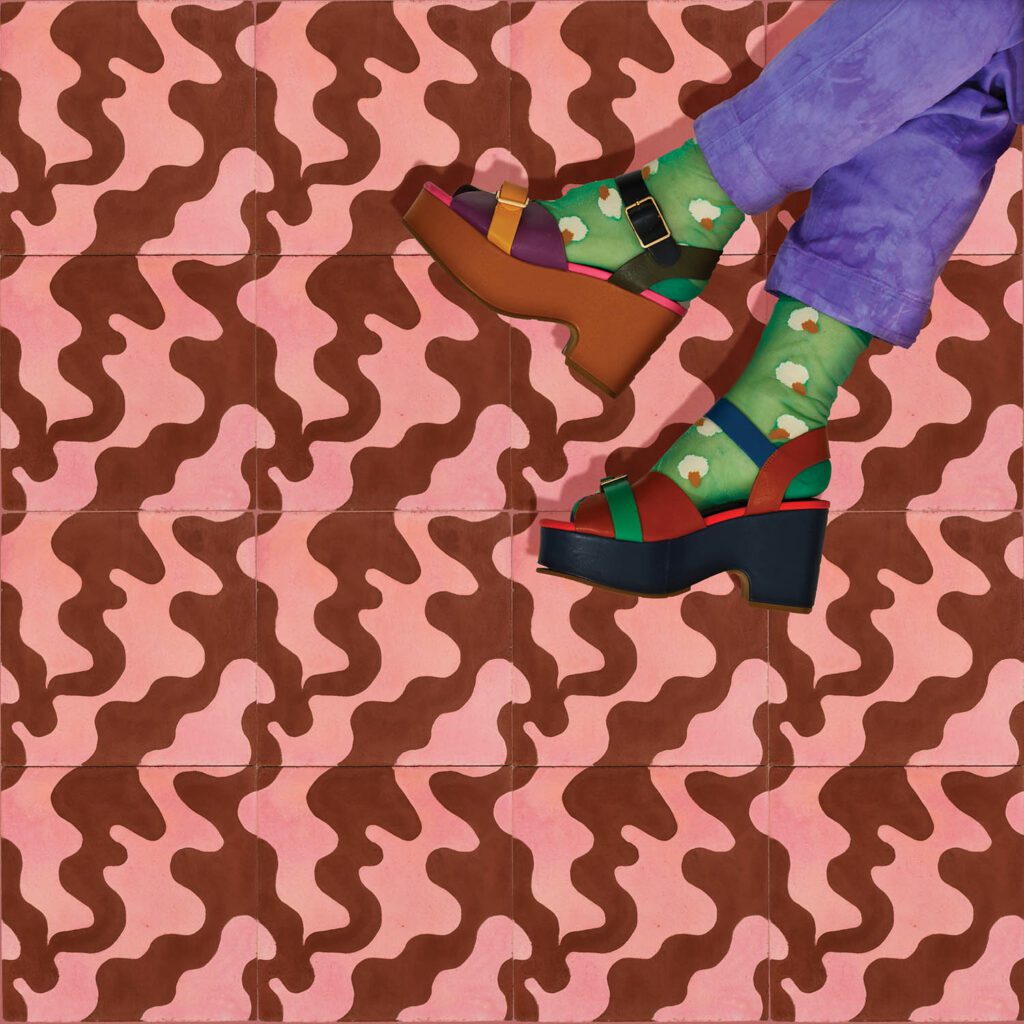 A repeat evoking the interplay of light on water distinguishes the Portland, Oregon, designer's handmade cement tile that comes in four colorways including Pink-and-Burgundy.
Spoken Lines by Colin King for Beni Rugs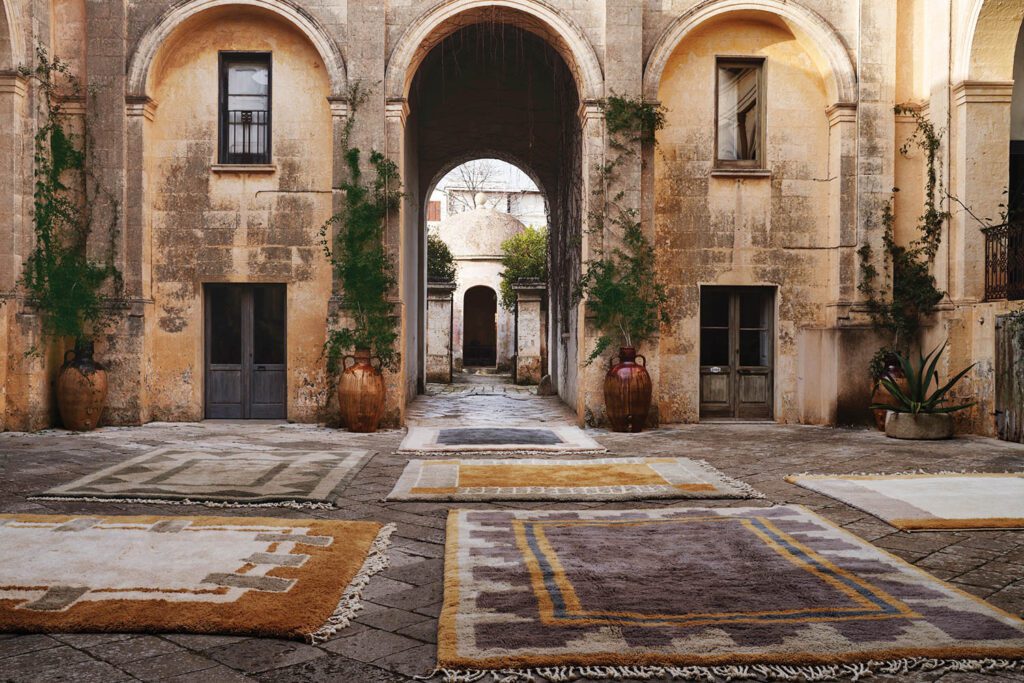 The lines of rationalist architecture are conveyed on nine handwoven Moroccan wool rugs by the stylist turned product designer, who had them photographed in Italy's Palazzo Daniele.
La Palma by Catherine Martin for Designer Rugs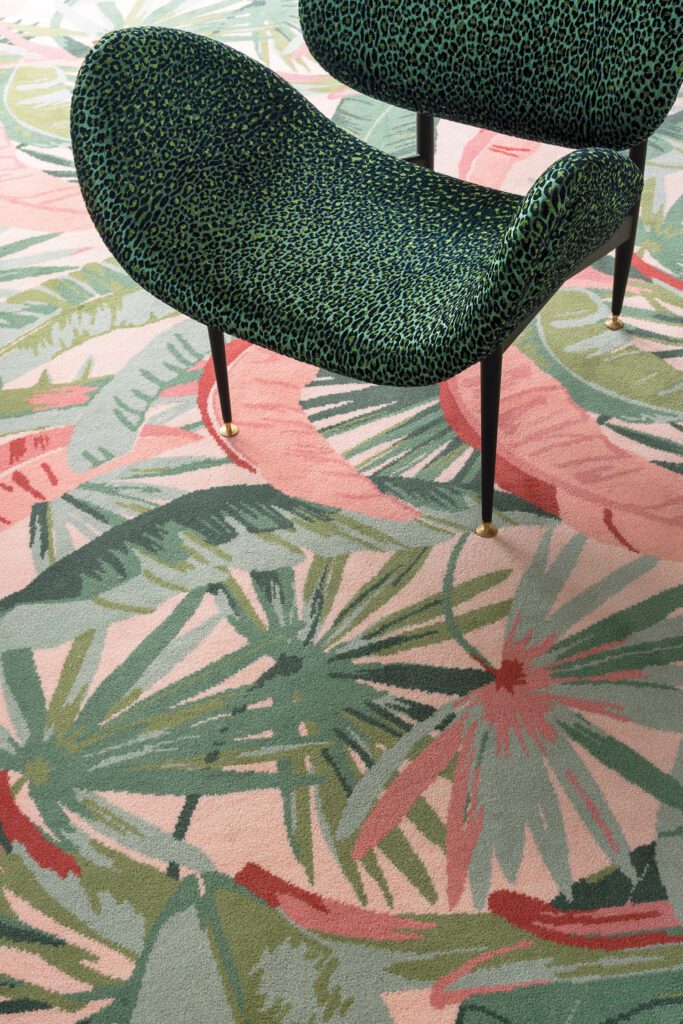 The Academy Award–winning set designer of films Moulin Rouge! and The Great Gatsby worked with her fellow Australians on Axminster wool-nylon rugs replete with lushness.
Verso by Brad Ascalon for Kateha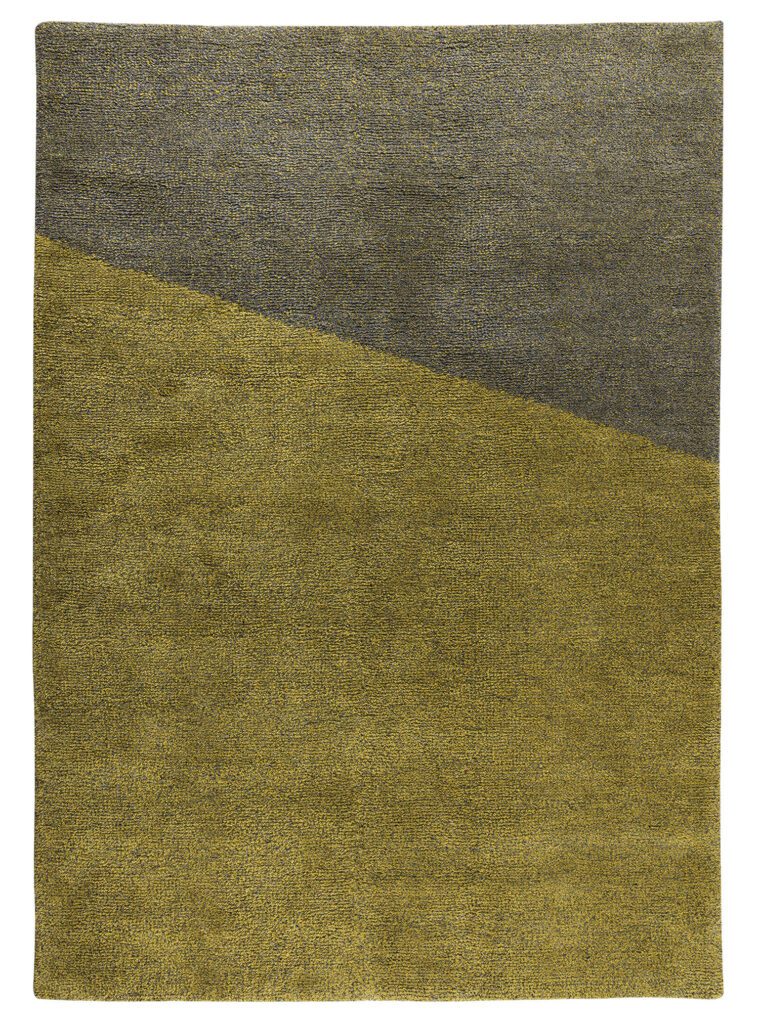 The debut rug collection by the Brad Ascalon Studio founder is based on the process by which it is made: The diagonal design has the same ratio as the fiber blends that go into making up the larger fields.
Modulo 3 by Karl Fournier and Olivier Marty for Bisazza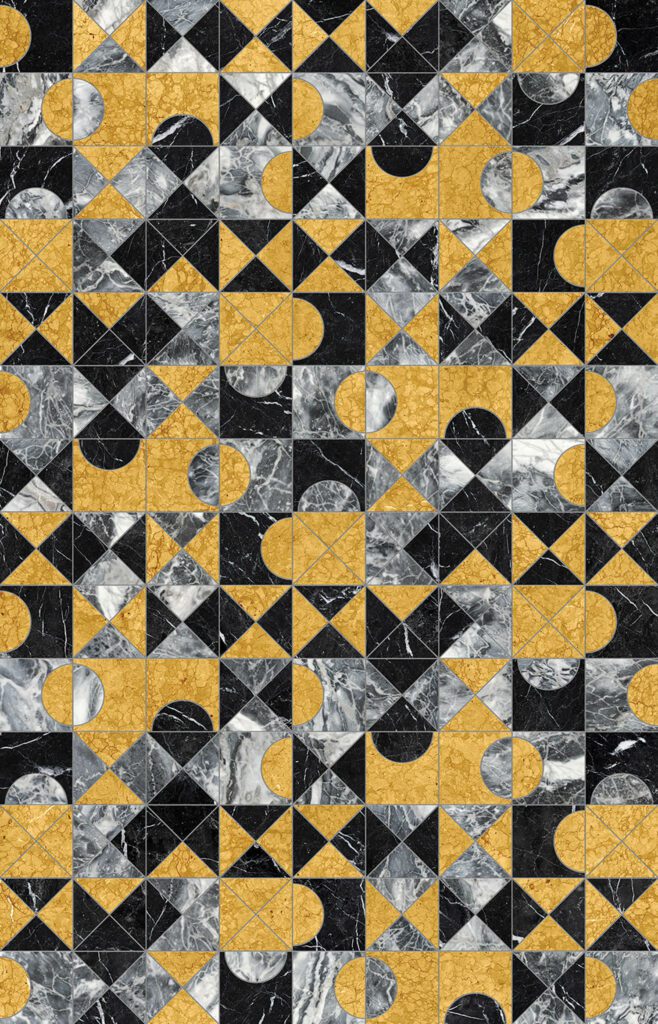 The cofounders of Studio KO have crafted a line of neo-deco marble mosaics, the nine shapes (making up three geometric patterns) in an array of stones including yellow-tinged Giallo Verona.
Car Park 2 by Els Woldhek and Georgi Manassiev for CC-Tapis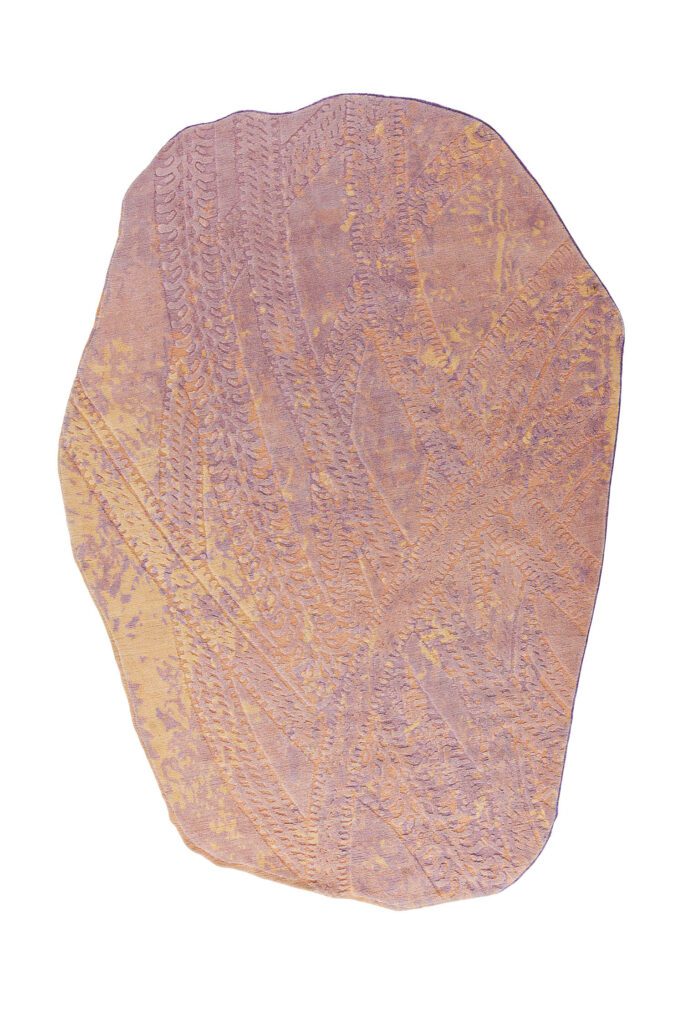 The Odd Matter founders continue stretching the limits of processes and surfaces with their wool-silk rug shaped like a puddle and patterned with tire treads, shown in the Glitch Pink colorway.