Designers Explore Rippled Effects in Tables, Lamps, and Chairs
Wavelike forms are washing up everywhere, from furniture to fixtures.
Encouraging a tactile escape from the ever more digital world, Robert Sukrachand's Coved Torus table boasts a scalloped ash stave base bisected by smooth bronze glass. The structure references classical architectural columns as well as the less, ahem, authentic iterations found today: "I was inspired by the faux Doric columns that often line the porches of suburban houses and wanted to bring those graphic elements to life in a refined piece of furniture," the New York designer/woodworker says. The resulting design is like a fidget spinner for the sofa set. Scroll down for more wavy, fluted forms.
Cloud coffee table in concrete and recycled styrofoam with smoked-glass top by Patrick Cain Designs.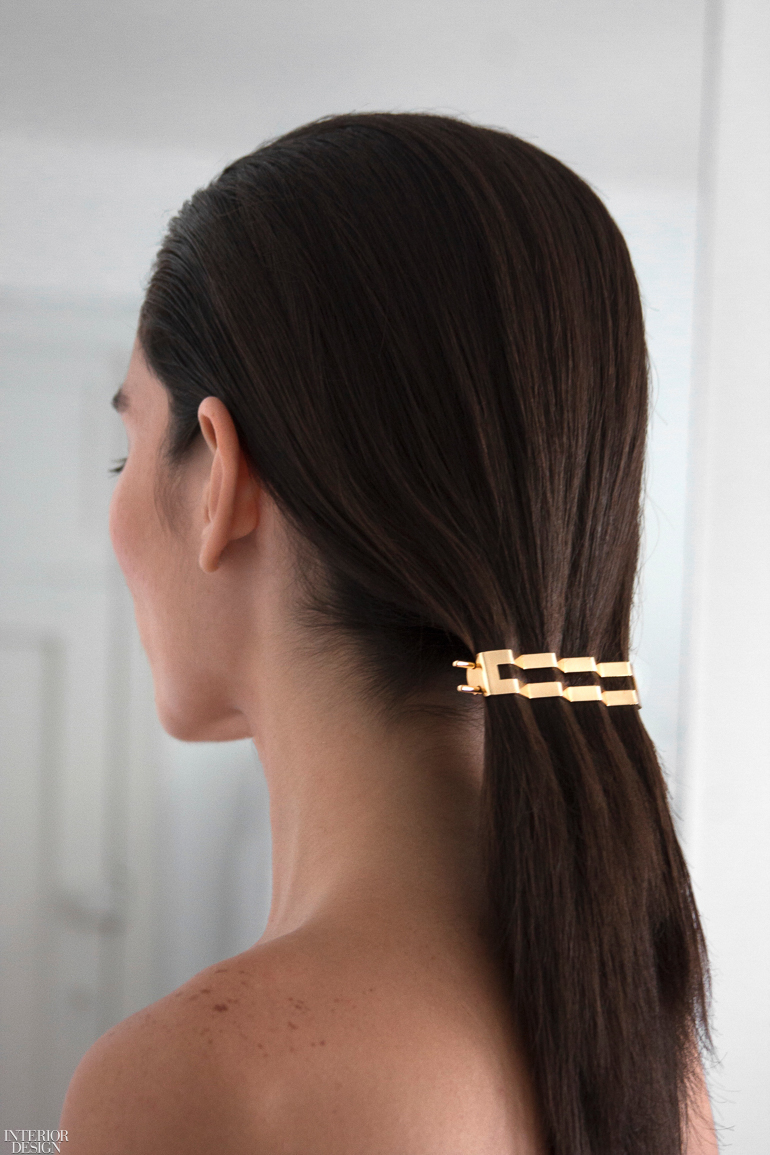 Medium Wave barrette in gold-plated stainless steel by Preview Wear.
RBS #2 lamp in resin-bonded sand with glass shade by Steven Haulenbeek.
Yonoh Estudio Creativo's Kolos tables in glazed ceramic by Miniforms.
Lorenzo Zanovello's Chouchou glazed ceramic stool in marble white by Pulpo.
Tubular 7M chair in steel and rubber by Ara Thorose.
Forum side and coffee tables in reinforced concrete by Phase Design.
> See more from the Winter 2019 issue of Interior Design Homes