Earthly Presence
Nature's bounty offers up abundant inspiration.
1. Apiwat Chitapanya's Stik partition in teak with solid-brass frame by Deesawat.
2. Virginia Harper and Babak Hakakian's Surf table in vintage black-stained oak with powder-coated steel base by Draenert through DDC.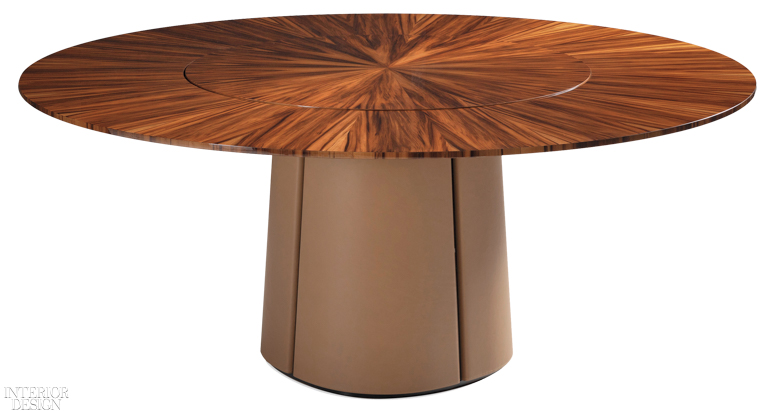 3. Carlo Colombo's Whitby table with optional lazy susan in Smoked Liquidambar veneer and leather by Bentley Home through Luxury Living Group.
4. Ollie de Wit's Robben Island coffee table in cast resin and birch plywood by Shift Perspective.
5. Mermelada Estudio + Miquel Aparici's Rara Avis side tables in French oak and 24k gold–plated steel by Editiio.
6. Klamath cocktail table with silicon bronze top (sand-cast from a hand-drawn pattern) and architectural-bronze base by Tuell & Reynolds.
7. Flower table in gray Sienna marble and brass with bronze base by Chakib Richani.
8. Abstract table with cast-bronze top and blackened-steel legs by Douglas Fanning through Maison Gerard.