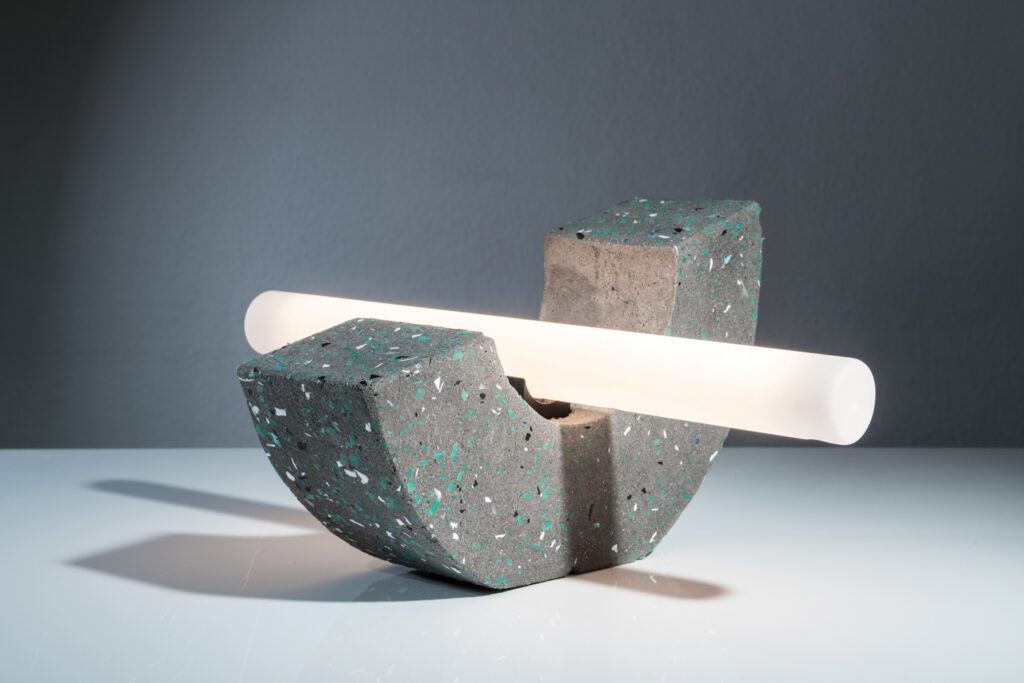 Emerging Designers Explore the Art of Geometry
Add intrigue to any space with these geometric standouts from Isola Design District, Milan Design Week.
Patersonia by Benedikt Stonawski and Hauke Unterburg of Ante Up
The Vienna studio cofounders have crafted identical powder-coated aluminum discs that ship flat, but slot together to form a sculptural pendant fixture—either 8, 12, or 16 inches in diameter—with no screws required.
Stair Shelf by Nils Körner and Patrick Henry Nagel of HausOtto
A storage system/display unit composed of rearrangeable painted-wood pieces is part of the Stuttgart, Germany, studio founders' Office Z series exploring the future of the workplace under digitalization.
B-fora by Nicolau dos Santos and Stephanie Blanchard of Iammi
The company's cofounders—product designer dos Santos and art director Blanchard—offer up 13½-inch-tall vases in Baby Blue, Mozzarella, or Paradise Green unglazed ceramic that reference both Greek art and the female form.
Amai by Gaston Golstein of Duplex Studio
With a neuroscience background, the studio cofounder and product designer has devised Bauhaus-inspired chairs fabricated from easily deconstructed, reused, and manipulated components: industrial aluminum T-slot profiles.
Bubble by Teun Zwets of Teun Zwets
The Dutch, self-described "maker to the bone" forges organically shaped lamps in which the globular polyurethane bubble is determined by the encircling steel armature, which also forms its base.
Sane by Sander Nevejans of Sander Nevejans Limited
The Belgian designer's foldable aluminum tables showcase their manufacturing process via the scratches and serial numbers that sometimes appear on their surfaces due to the nature of the industrial-grade metal and assembly.
DIY Glue Chair by Alonso Herrera Rodríguez and Ann Alfaro of Bodega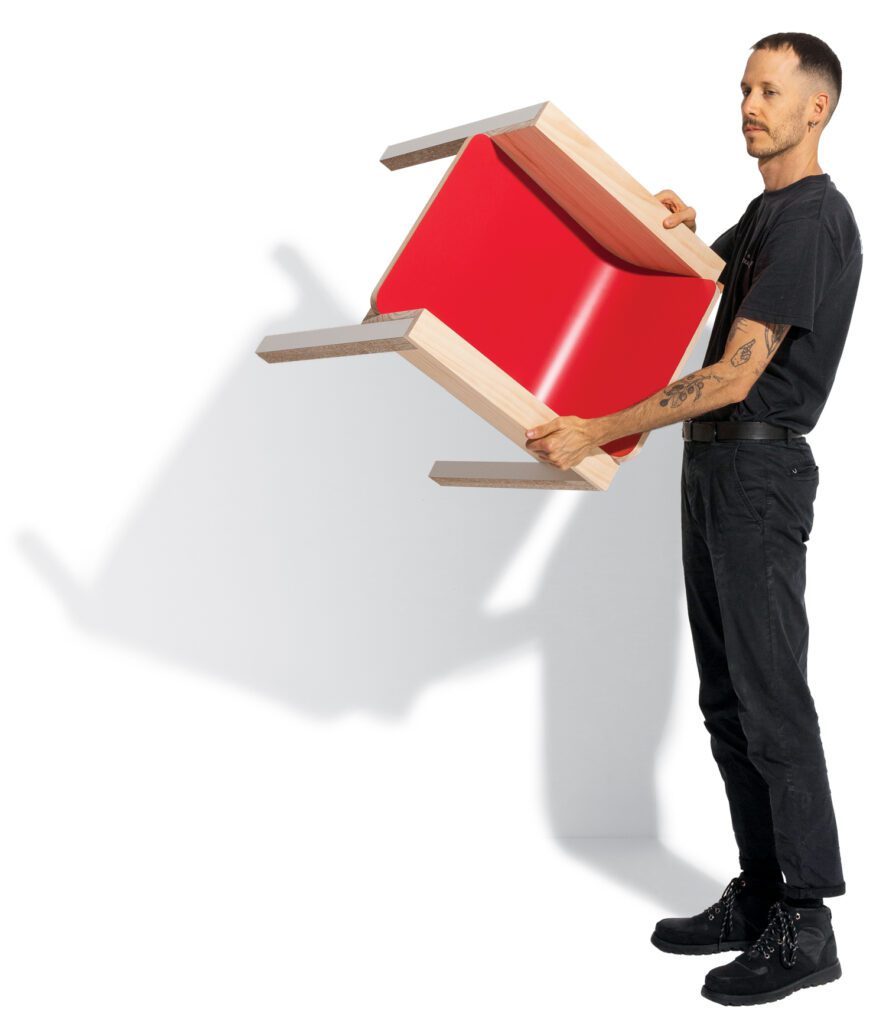 The Central American designers' chair is intended to be built by you: Its melamine legs, wood panels, and Formica sheet can be bought and cut at most hardware stores, while wood glue and clamps put it together.
Mixi by Valentina Rocco for Agma Group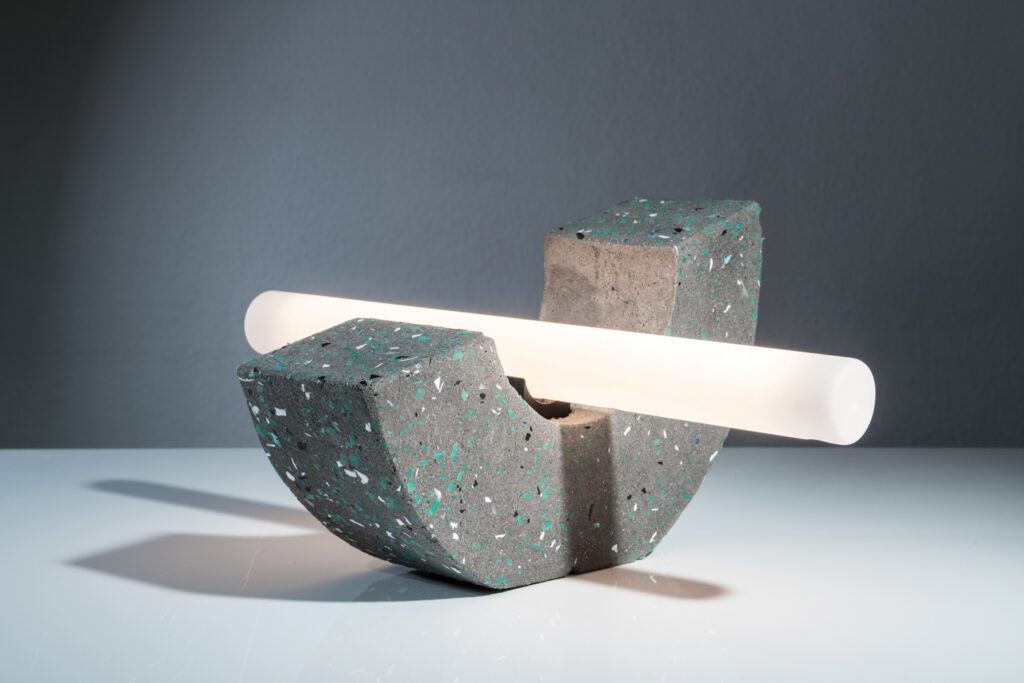 After having the genius idea to add recycled plastic shavings to Agma's industrial waste and coal ash eco-cement to make the material lighter and more colorful, the Italian architect then went even further, turning it into a lamp.