Green Elements for the Bathroom Are Trending
Trending elements freshen up the bathroom.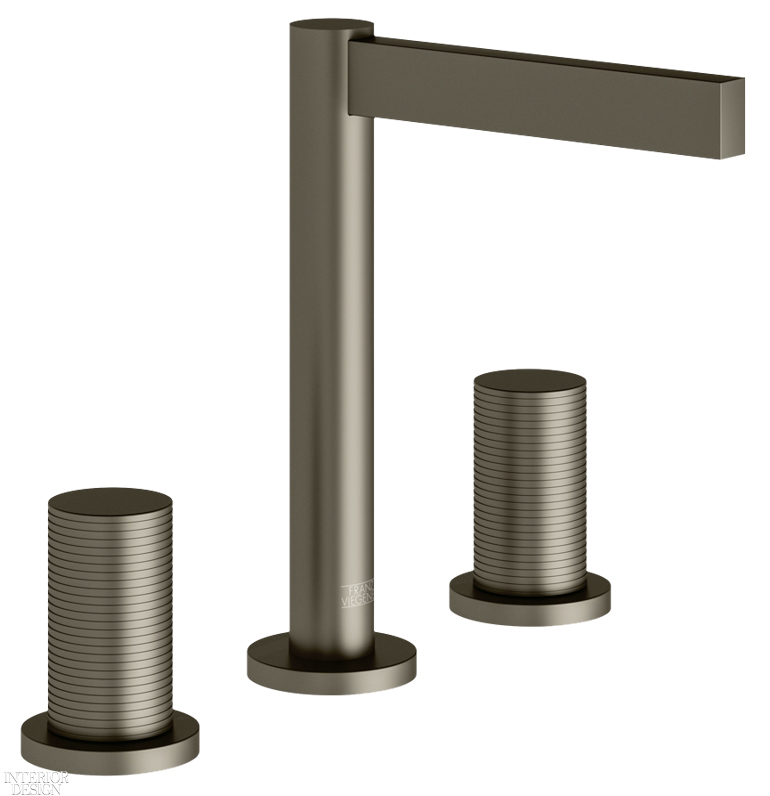 1. Lollipop Rings bath fittings in PVD Satin Greystone by Franz Viegener.
2. Modulo Stone Flex shower drain for natural stone flooring by Easy Drain.
3. Studio DB's Blake tub in SculptureStone engineered solid-stone composite by MTI Baths.
4. B.1 sink fitting in chromed brass by Duravit.
5. Modern Emulsion washable water-based paint in Peignoir with mildew/mold protection and hydrophobic resin finish by Farrow & Ball.
6. HI-FI Shelf shower mixer in 726 Warm Bronze Brushed PVD finish by Gessi.
7. Lore vitreous glass mosaic tile in Fern
by Artaic.