8 Highlights from New York's ICFF + WantedDesign
See INTERIOR DESIGN's top picks from New York's latest ICFF and WantedDesign shows, featuring an array of colorful and shapely furniture and accessories.
Explore the Latest in Contemporary Furniture Design
Fig by Virginia Sin of Sin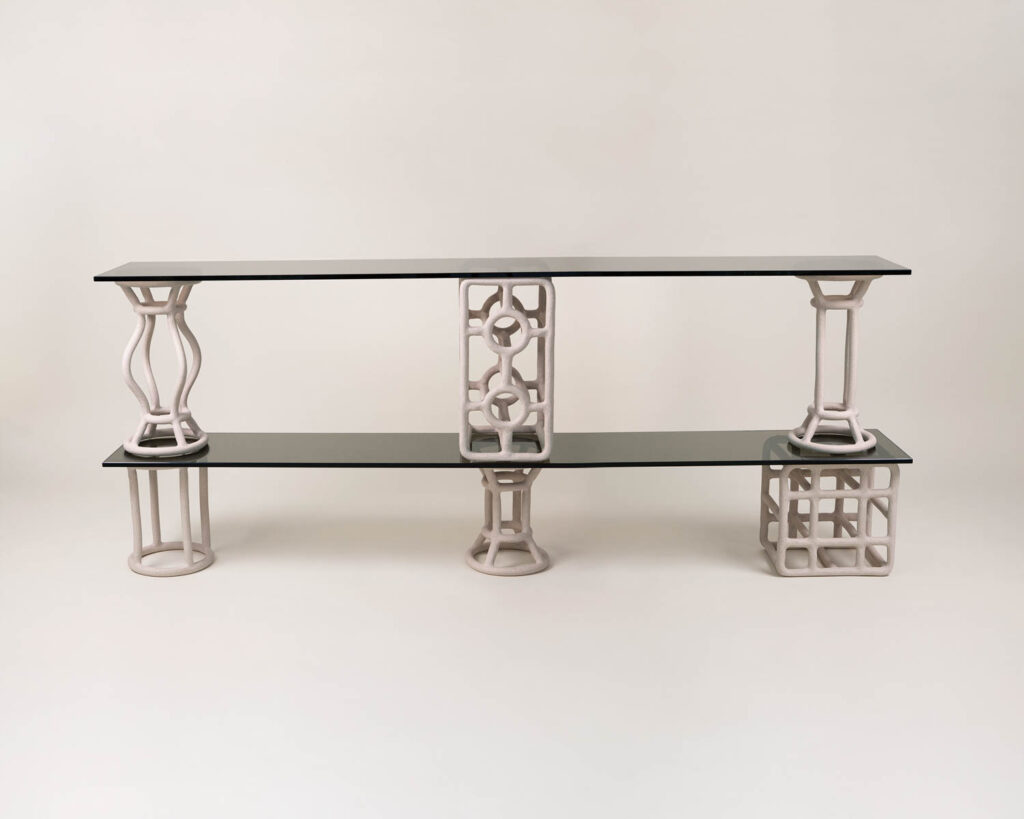 The Brooklyn-based studio founder and creative director and multidisciplinary designer wowed with her modular shelving system comprising intricate hand-built ceramic structures supporting glass tiers.
Jung by Manan Narang and Urvi Sharma of INDO-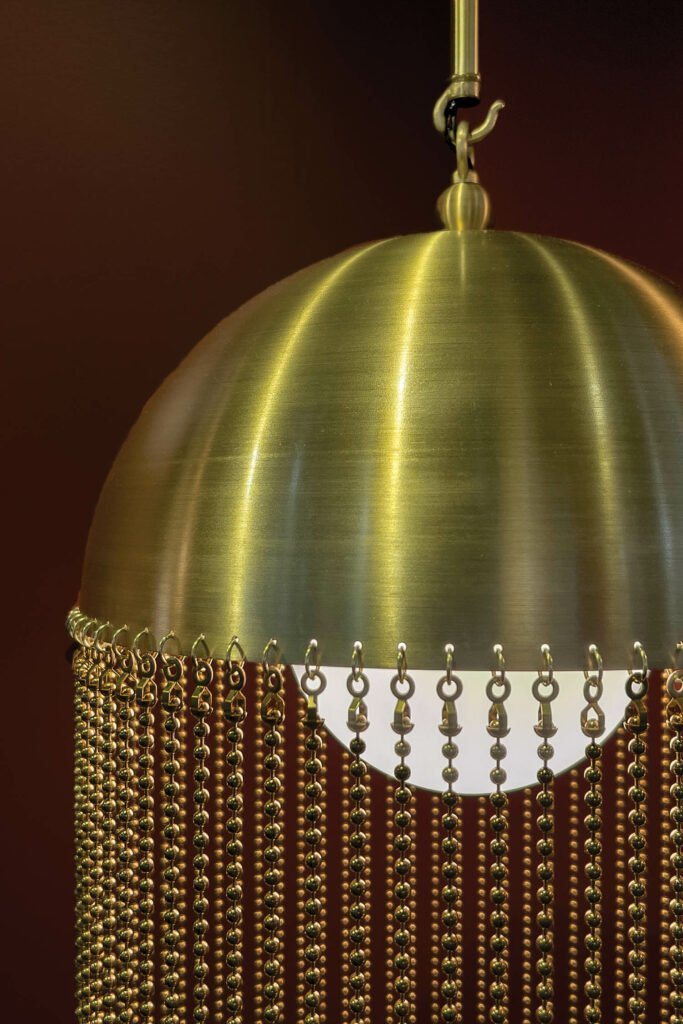 A pendant fixture from the Rhode Island studio jux­taposes traditionally masculine and feminine forms: The brass dome and brass-bead fring nod to battle helmets and Indian jewelry, respectively.
Following a four-month road trip from her native Toronto to the California coastline, the designer crafted side tables that can nest or cluster and are inspired by sedimentary and metamorphic rock formations.
Standard Collection by Karen Gayle Tinney of Karen Gayle Tinney
Working in the realm of ceramics and fiber art, the Vermont-based artist debuts her series of glazed, hand-formed stoneware vases with fringed details that, despite the name, are anything but standard.
The designer's signature ultra-bright hues and neo-Memphis architectural forms infuse New York's kinetic energy into everything from furniture to fabric, like this one-of-a-kind, acrylic-on-linen wall art.
Petal by Hannah Bigeleisen of H.Bigeleisen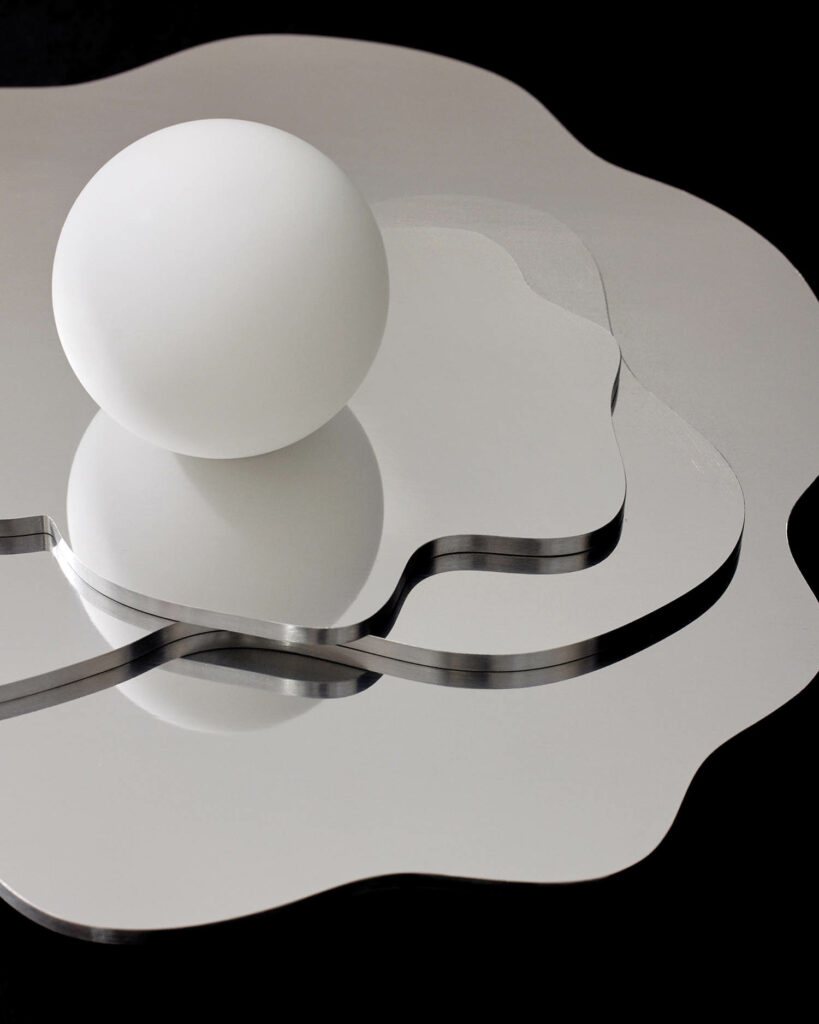 The New York–based studio founder put a funky twist on flower petals with her sconce made of concentric, biomorphic layers of mirror-polished aluminum paired with a globe bulb.
Sierra by Natalie Shook of Piscina
The studio principal, who began her career as a painter and woodworker, branches into lighting with ceramic-faced sconces, their clever redwood joinery and modular mortises enabling endless configurations.
Artifact by Ayumi Kodama and Miya Kodama of Ayumiya
Each of the Kodama sisters' cast-glass, copper, and bronze sconces is one of a kind and designed to mimic corporeal changes over time, with air bubbles and stretch marks poetically preserved.