Luminous Fixtures Shine a Spotlight on American Talent
Luminous fixtures shine a spotlight on domestic talent.
Company: Tracy Glover Studio
Product: Constellation
Made in: Pawtucket, Rhode Island
Standout: The Ready to Light collection, including chromatic chandeliers with rippled rondel diffusers, includes quick-ship options, a boon for designers on deadline.
Company: Workstead
Product: Brick
Made in: Queens, New York
Standout: Echoing classic vanity lighting, glazed earthenware sconces resembling hollowed bricks protect a matte opal-glass globe—or a trio thereof.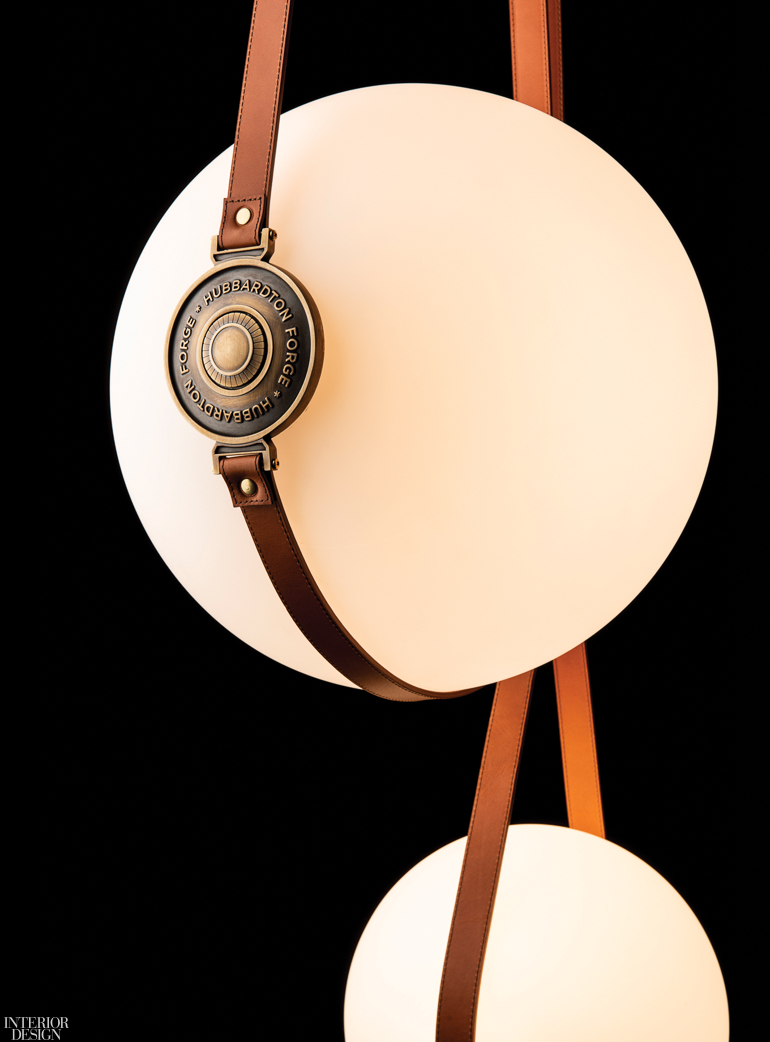 Company: Hubbardton Forge
Product: Derby
Made in: Castleton, Vermont
Standout: This pendant design fuses high-tech and handcrafted: Wires
embedded in its artisanal-leather
suspension straps power the LED inside the glass globe.