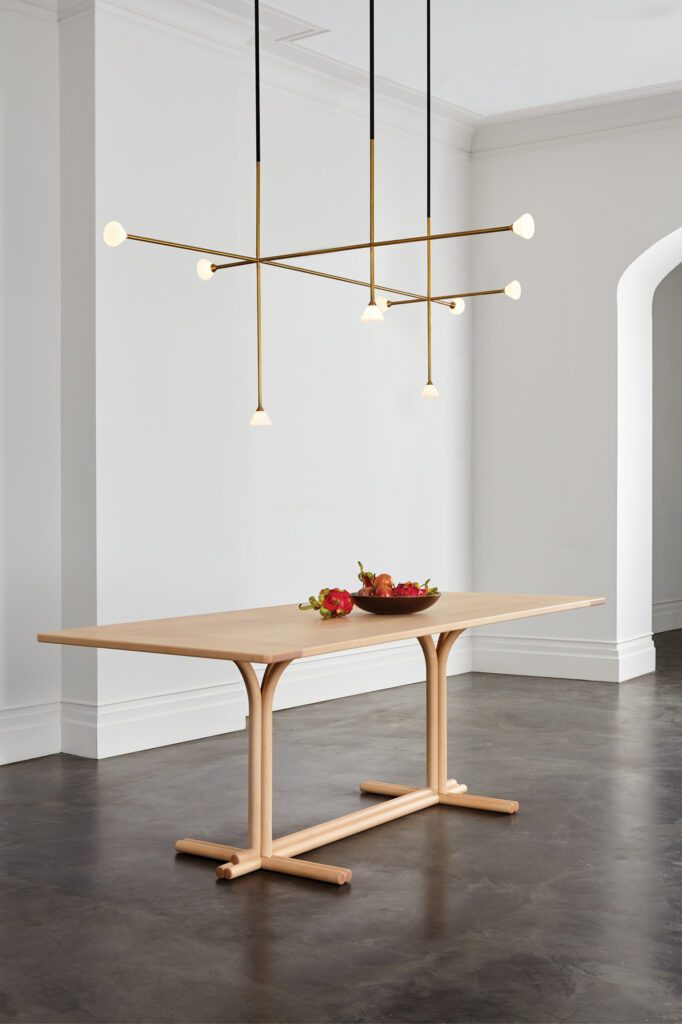 Roll & Hill Makes First Foray into Wood Furniture
The recent purchase of heritage wood-furniture company Alexis Manufacturing has led Brooklyn-based lighting brand Roll & Hill to broaden its
scope. "We're looking to reestablish the sense of excitement and possibility that American furniture, specifically from western Michigan, used to conjure," founder Jason Miller says. The foray includes Karl Zahn's Taper, a refinement of the pragmatic milking stool atop lathe-turned teardrop legs, and Miller's Lexington, a table inspired by Gothic architecture. Cody Companie of Campagna draws on his background in cabinetmaking for his Sit, Set chair, its arched back bisected by a horizontal plane that segues from side table to seat with a leather pad and back again. Post Company's Chamber table and lighting by Lara Bohinc are on offer, too, the latter's training in metalwork and jewelry evident in her Moonrise sconce, based on lunar phases, in a matte black or brushed brass finish.