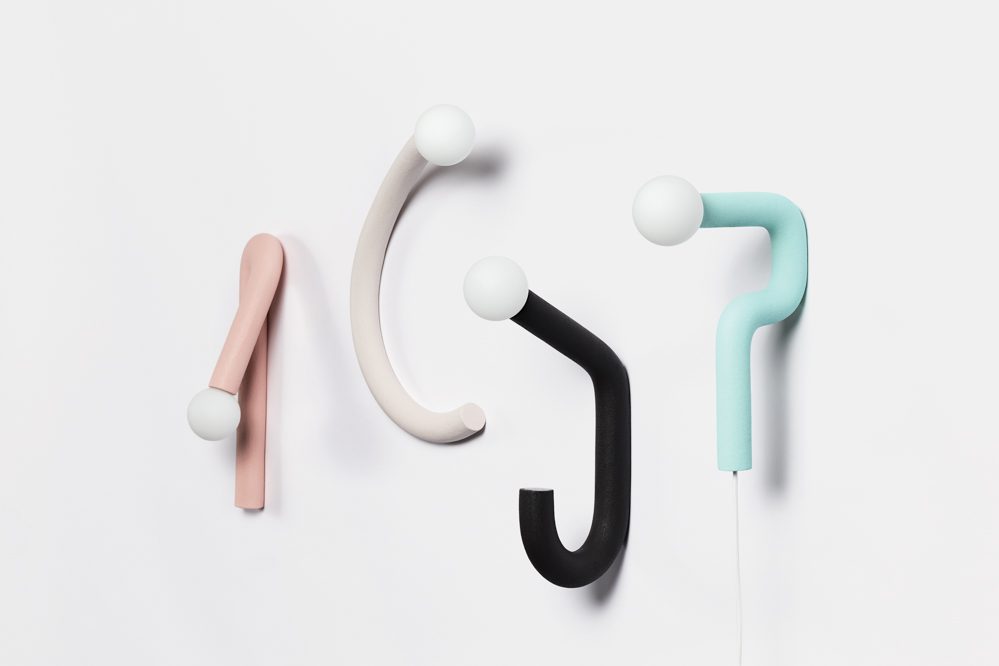 Two Eye-Catching Designs of the Moment
Fabio Hendry coats tubes in a baked-on 3D printing by-product, yielding functional art that's squiggly yet stonelike Hotel Object 02, 04, 01, and 03 sconces in copper tubing, waste nylon powder, and silica sand in Pink, Cream, Anthracite, and Aqua, and Native Object 13 table lamp in Sand by Hot Wire Extensions. Through Adorno.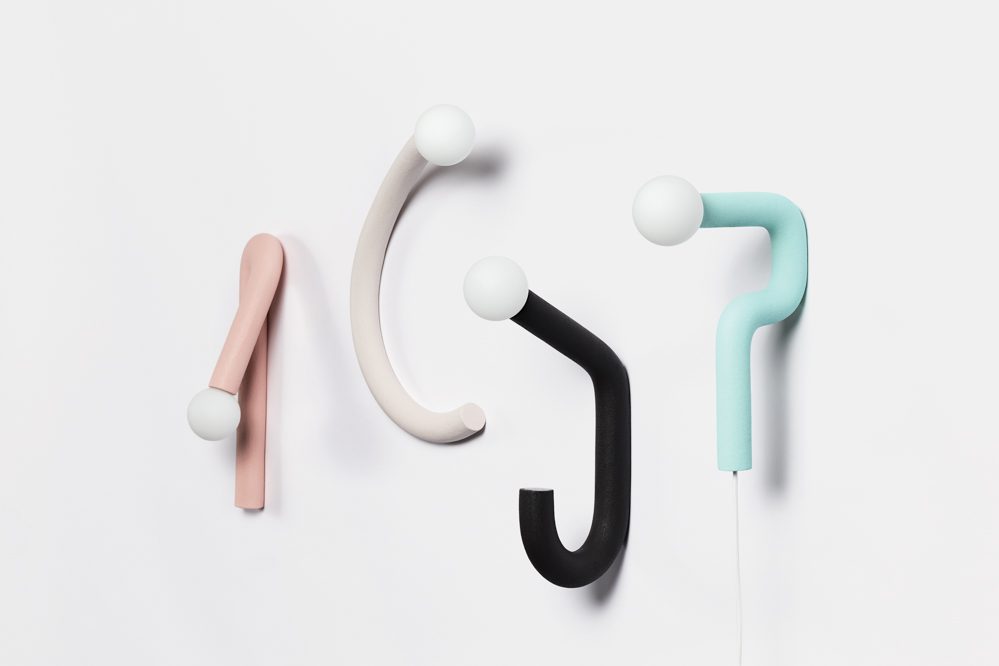 Merve Kahraman's side tables simultaneously protect against the evil eye and connect with mid-century icon Alexander Girard Abide in Pink and Abide Triangle in Blue and Yellow in marble and Maharam's Checker cotton-polyester by Merve Kahraman.