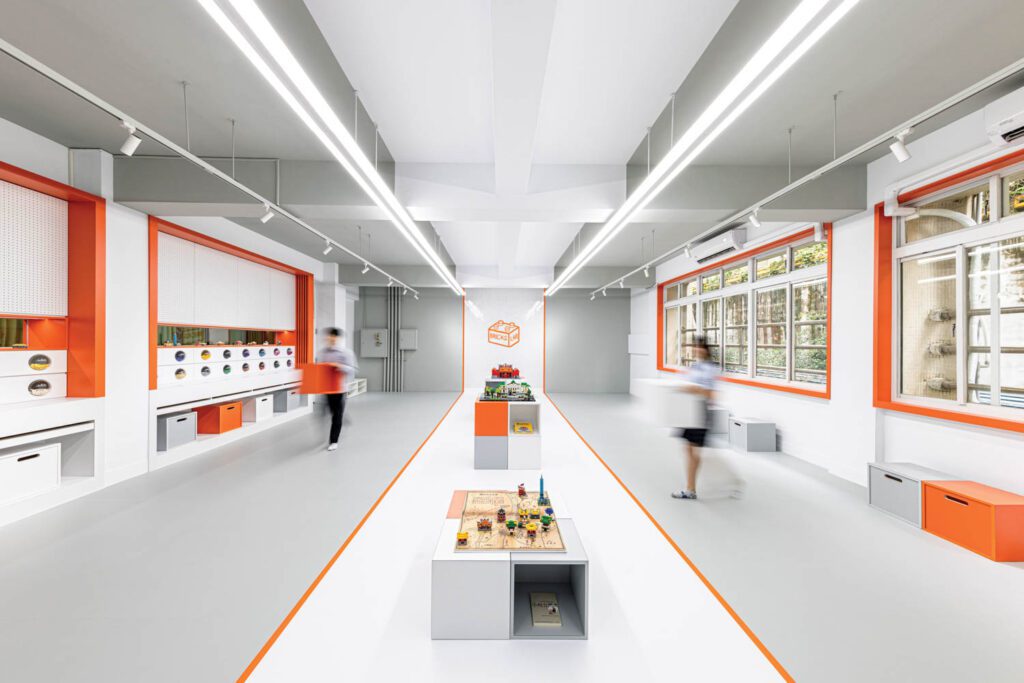 3+2 Design Studio Refreshes a Classroom in Taipei, Taiwan
The classroom at WanFang Senior High School in Taipei, Taiwan, was dismal when 3+2 Design Studio came to it. Poorly lit, with antiquated flooring, minimal cabinetry (making the already-cramped space feel even more so), and prisonlike bars on the windows, it was hardly the kind of place that inspires learning. That changed when the local firm was tasked with redesigning the room as part of the Design Movement on Campus program, sponsored by the country's Ministry of Education and executed by Taiwan Design Research Institute. "They were open-minded," 3+2 principal Hsieh Yi-cheng says of the program supervisors. "All they asked for was more storage." Otherwise, the studio had free reign.
The Brick Lab, as it's now known, is based around the MPL module of teaching: Make, Play, Learn. In practice, that means students use LEGO bricks as a tool to help them stay engaged with their lessons. The colorful blocks fill new custom drawers along the walls, adding spirit and storage and concealing the window bars in one fell swoop. Modular tables and chairs act like building blocks themselves, able to be easily rearranged to meet teachers' needs. As for the old flooring, the 3+2 team replaced that with easy-to-clean plastic tile in bright white, which pairs with accents in orange, the color chosen to recall the serenity of Buddhist temples.