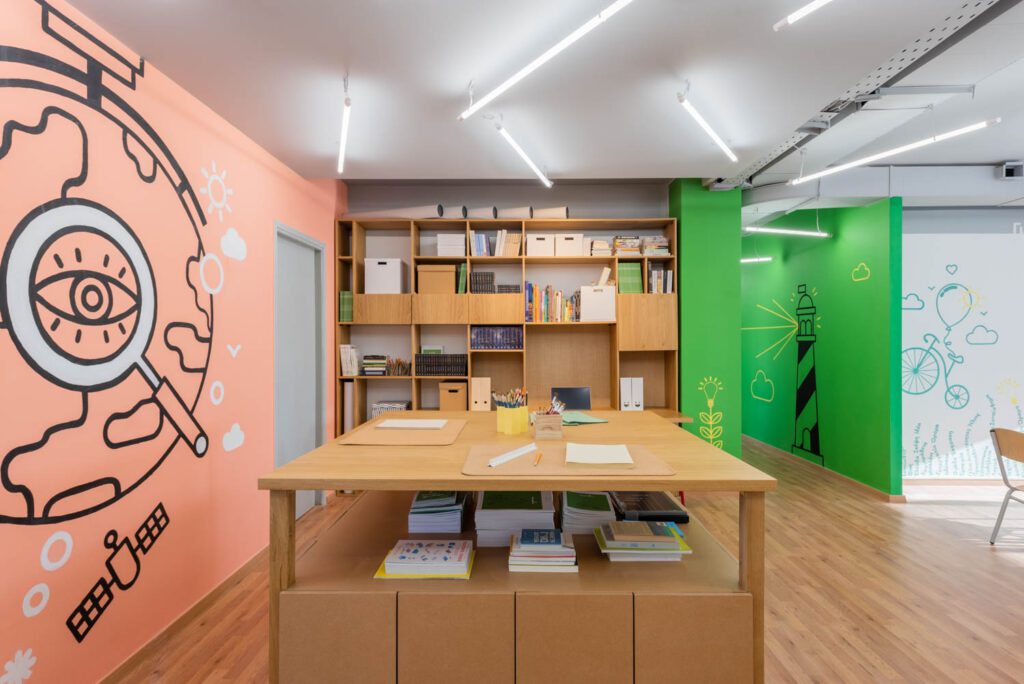 KCA Puts Flexibility at the Head of This Class in Athens, Greece
About three miles from the Parthenon in the southern Kallithea region of Athens, students attend the research and education center Elkyda, part of the larger school Charismatheia. Shanghai-based firm KCA designed the 2,400-square-foot space, a renovation of a former office on the 3rd floor of a 5th story building.
"The biggest challenge was to reconfigure the typical office layout to fit the functional requirements of an education space," says founder Kostas Chatzigiannis. "Our main design principals of openness, connection, and collaboration implied an open and flexible layout, as opposed to the rigid and divided space we were given at first."
A multi-function room enables student teams of any size to collaborate, while teachers gather at a communal desk in the back. Throughout, graphic murals incorporate inspirational keywords and symbology. And an expanse of raised benching is the perfect spot for homework or lectures. "We were looking for a much softer yellow hue," for the benches, says Chatzigiannis. "However, the accidentally bright, almost fluorescent-yellow prototype was much more fun." It's his favorite detail in the project—and the students' favorite hangout spot.