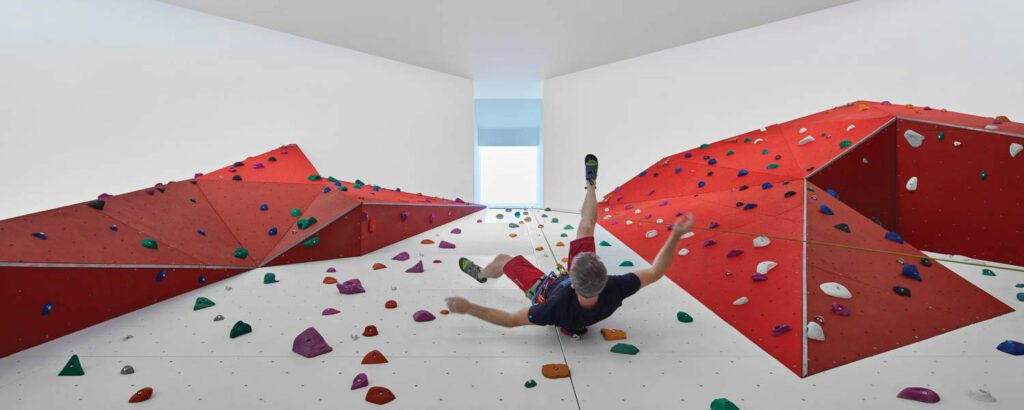 4 Wellness-Centered Spaces for Work and Working Out
As this globe-spanning quartet of athletic and office facilities attests, modern health-oriented projects privilege connection to the great outdoors.
Nový Hrozenkov Primary School Sports Hall, Czech Republic, by Consequence Forma

A brilliantly colorful rock-climbing wall topped by a James Turrell–like skylight dominates this 9,700-square-foot small-town school gymnasium that's also open to the public. Located in a picturesque valley, the larch-clad facility, which replaces an outdated predecessor, connects to its surroundings through a courtside wall of glass, while more larch appears on ceilings and other interior surfaces.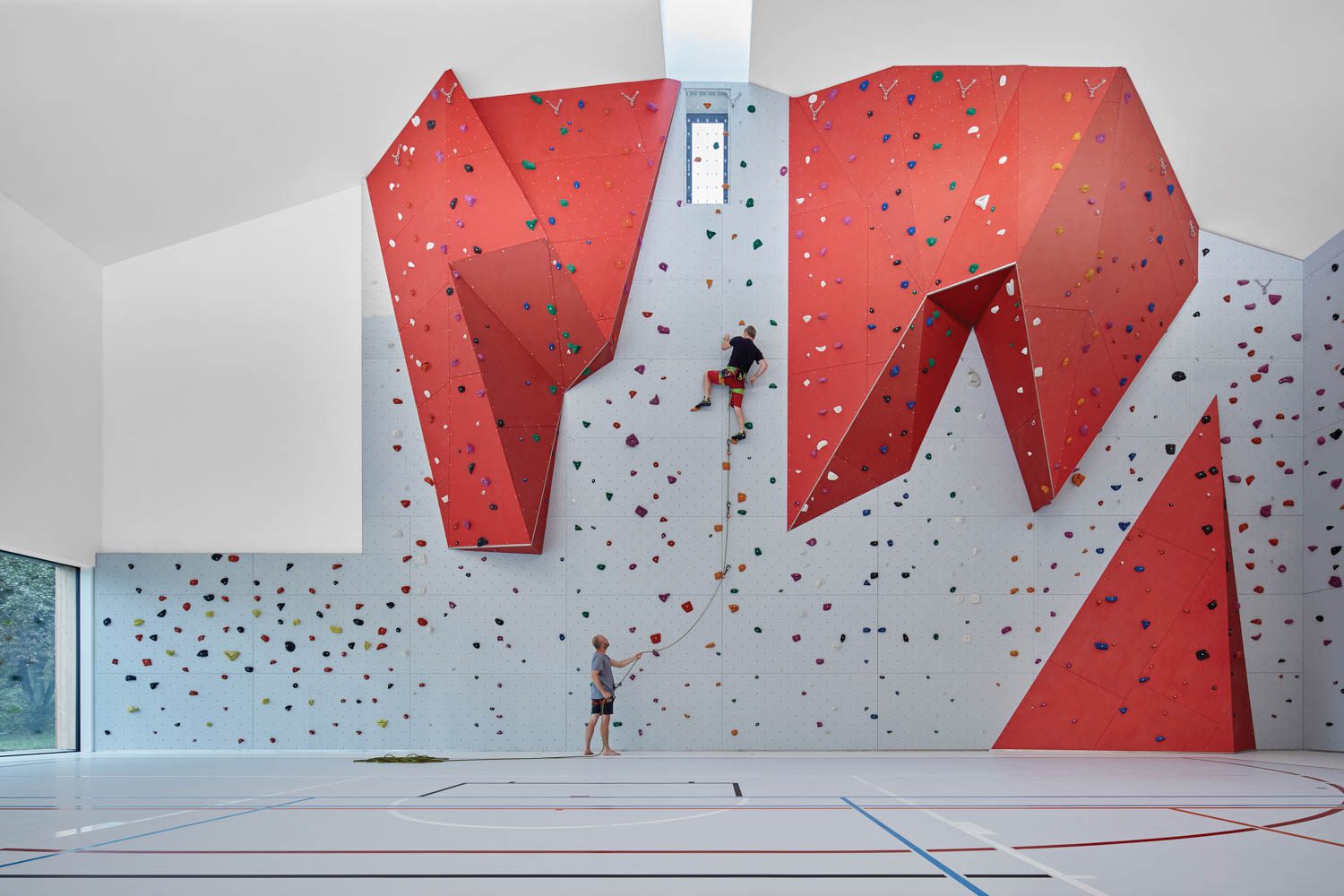 Centre de glaces de Quebéc, Quebéc City, Canada, by Lemay and Ardoises Architecture

Composed of fluidly continuous forms, this oval structure embodies the speed, dynamism, balance, and skill of the skaters — professional and amateur — who glide across the 145,000 square feet of ice comprising a 400-meter elliptical track and two Olympic-size rinks. A 360-degree ribbon of windows connects the interior to the rolling landscape outside, which includes a beloved community skating rink.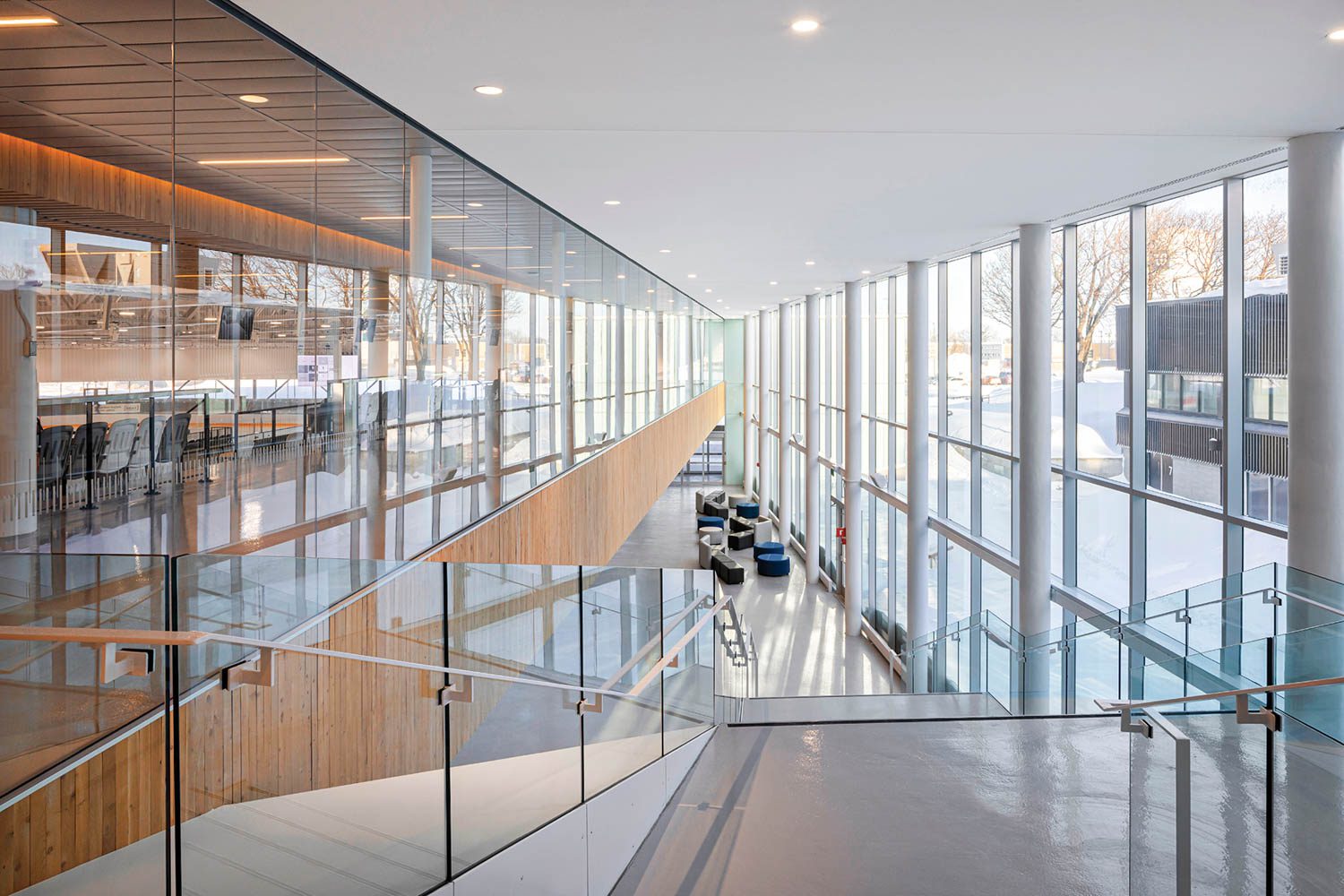 Bakar BioEnginuity Hub, Berkeley, California, by MBH Architects

The design, which includes a glass-fronted addition and two new public plazas, transforms the former Berkeley Art Museum and Pacific Film Archive — an important 1970 brutalist building by Mario Ciampi — into a modern coworking life-science lab that honors the original architecture's intent. The team also uncovered and replaced skylights in the central double-height circulation space, bathing dramatic cantilevered ramps in warm daylight.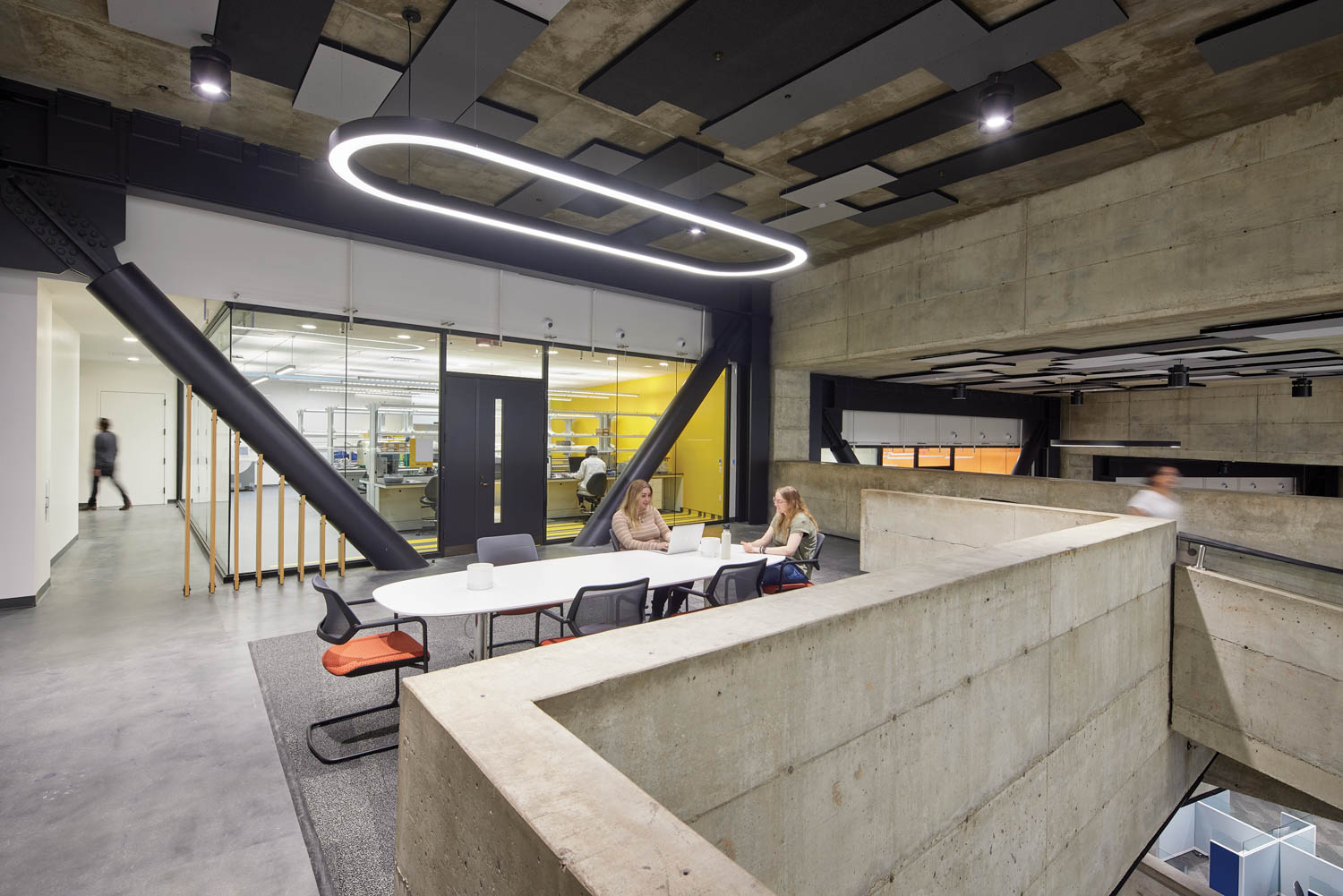 Serena Williams Building, Nike World Headquarters, Beaverton, Oregon, by Skylab Architecture

Named for the tennis superstar, the 1 million-square-foot, LEED Platinum–certified office building, the largest of the over 75 on the 400-acre campus, comprises three wings connected by a series of sky bridges; filled with works by women artists, including Sarah Rutherford's emerald-toned mural in the US Open café; and brightened by lush greenery on terraces and suspended public spaces. The site's timber-covered Shoe Dog footbridge by PLACE is an homage to Nike cofounder and chairman emeritus Phil Knight and his life experiences.