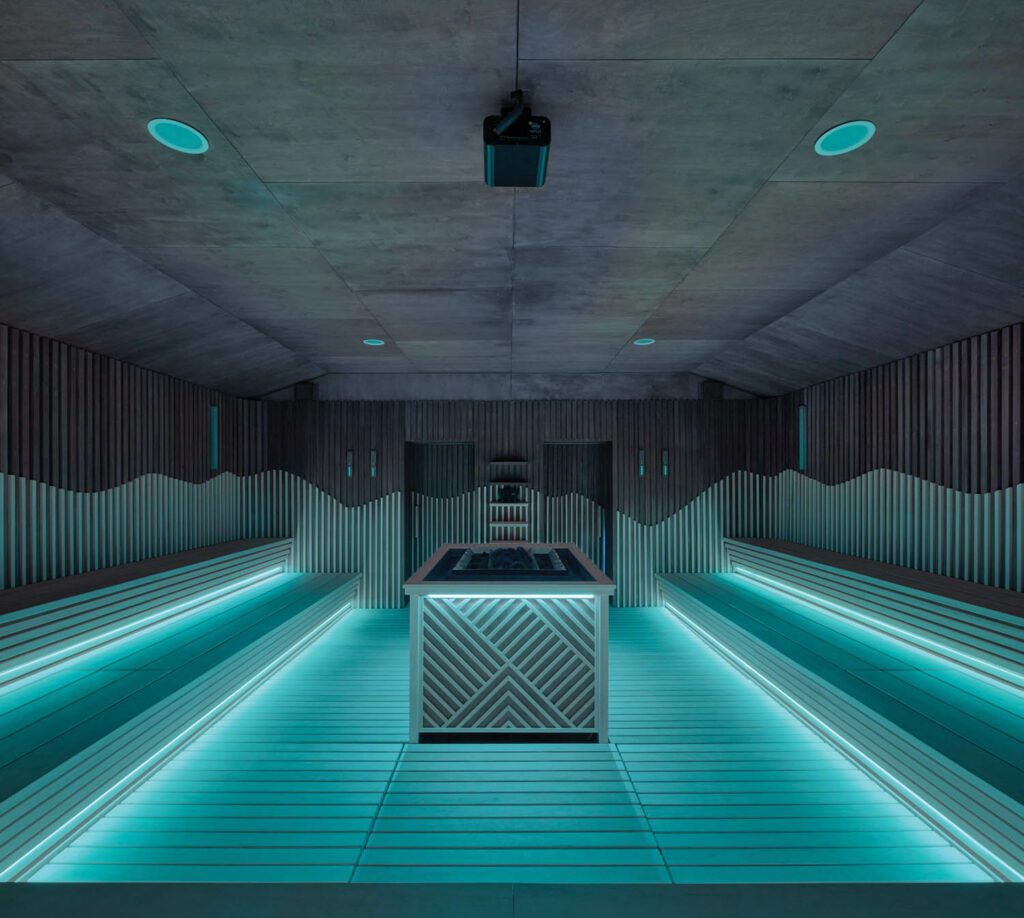 These Global Spas, Gyms, and Saunas Raise the Wellness Bar
Around the globe, a plethora of new spas, pools, gyms, and saunas raises the bar for everyday wellness.
Origin, Geneva by Bureau
Specializing in floatation therapy, the 2,045-square-foot spa is designed as a dreamlike progression through reception, waiting, and relaxation areas—calm but buoyant spaces where blocks of pastel tile or paint on walls and flooring (a palette inspired by Swiss-based Iranian photographer Shirana Shahbazi's work) play subtly with perspective—to the intimacy of three tank rooms, white volumes bathed in blue light, each with a saltwater sensory-deprivation pod at its center.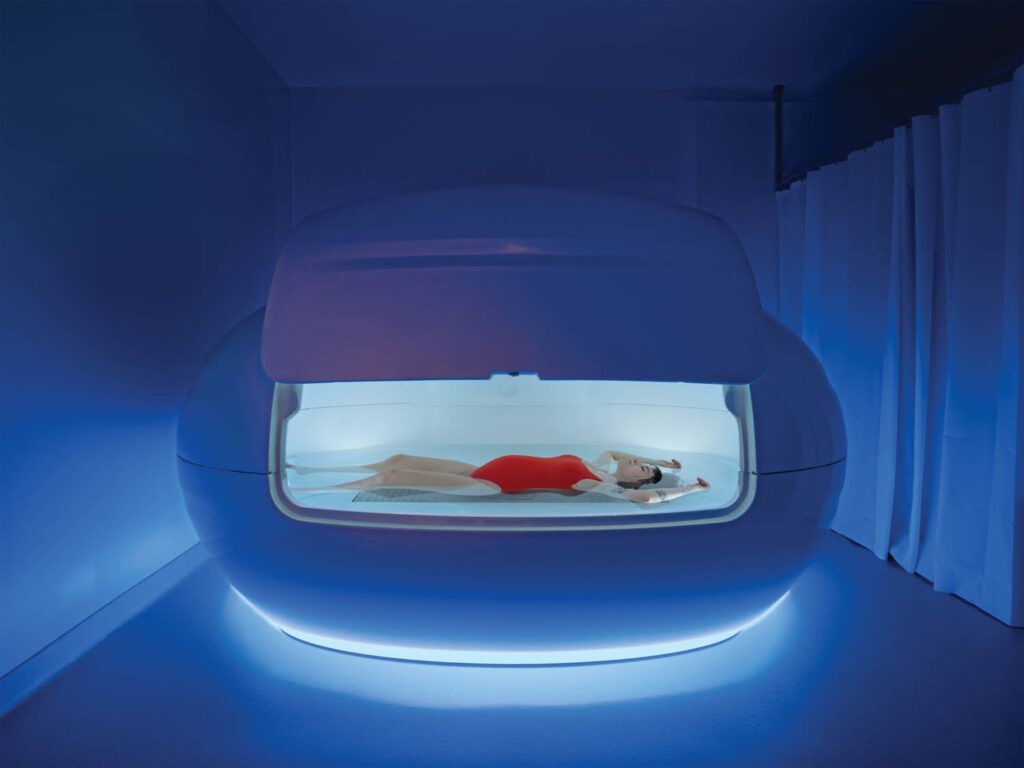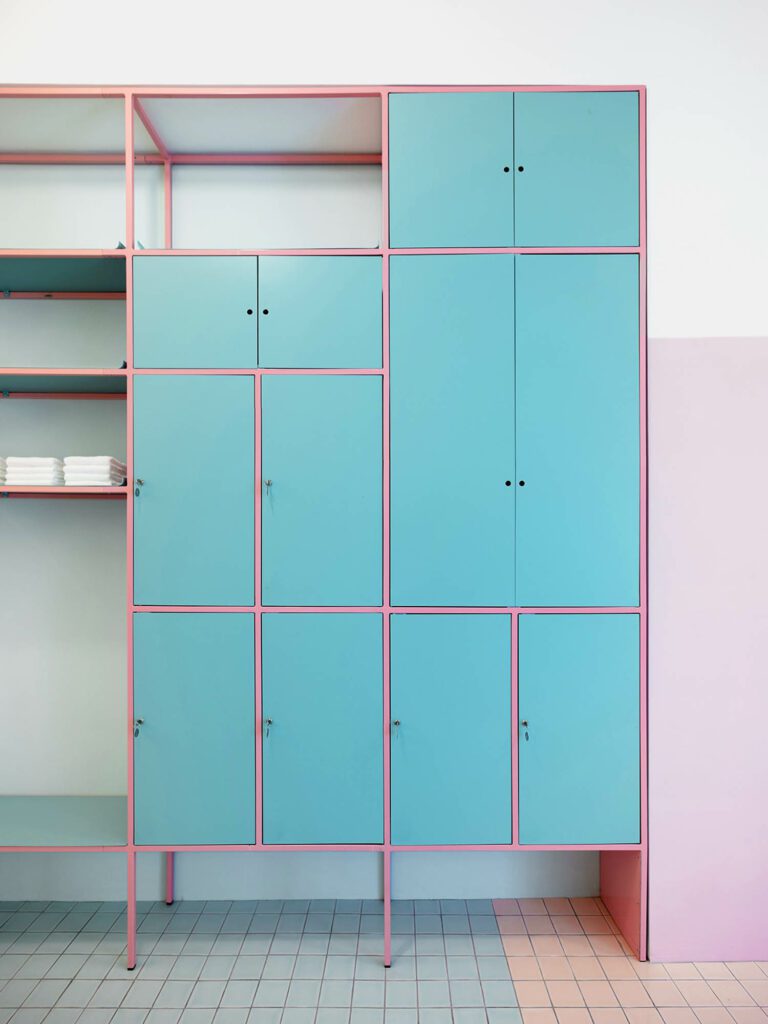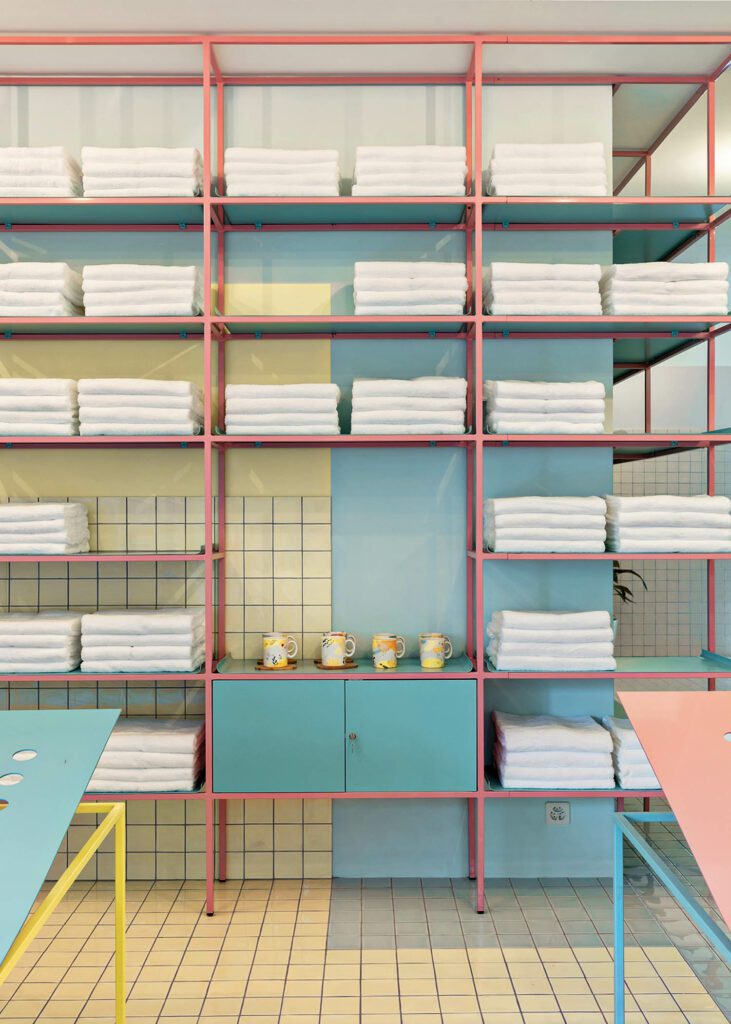 ---
Hala Borky, Kolín, Czech Republic by OV Architekti
Surrounded by woodlands, and accessed by a riverside bicycle path, the 24,760-square-foot athletics venue embraces both simplicity—a single-level precast-concrete building with a tall, wood-clad lantern that rises above the ball court, allowing natural light to pour through large windows topped by a laminated-timber beam and wood-slat ceiling—and, thanks to extensive thermal insulation and a small photovoltaic array on the roof, passive energy status, too.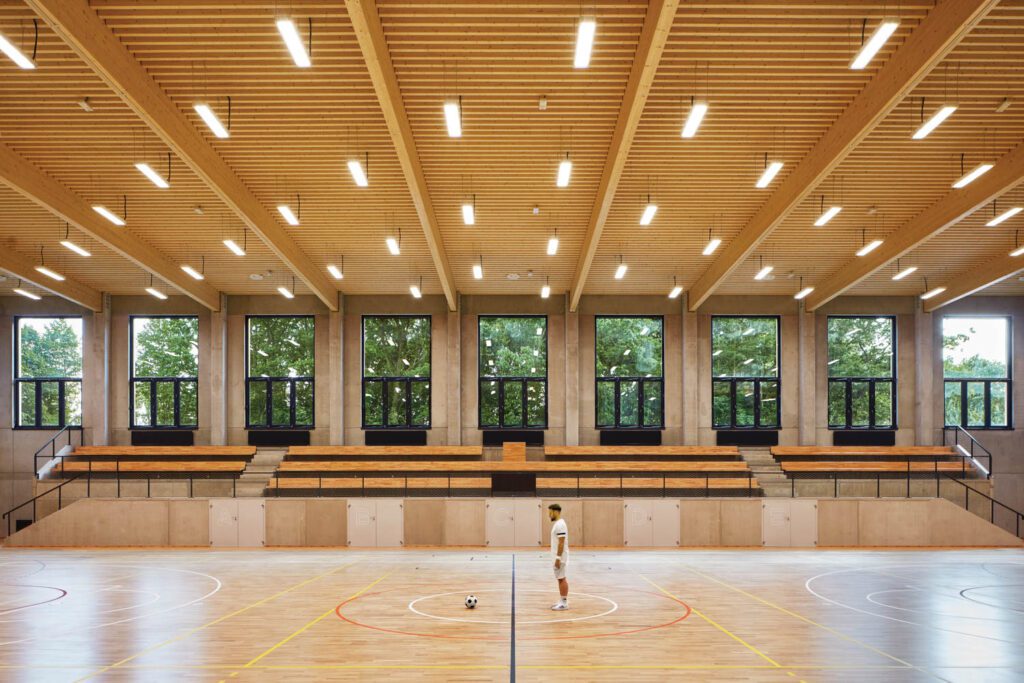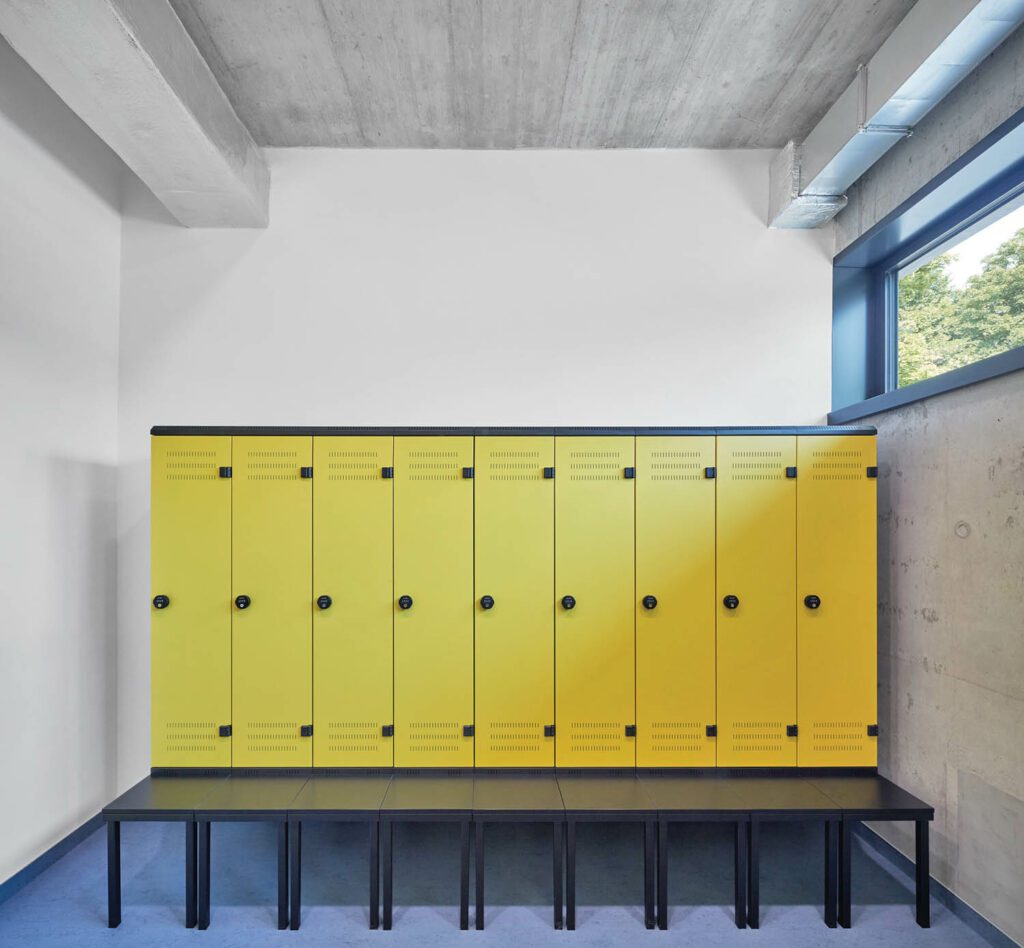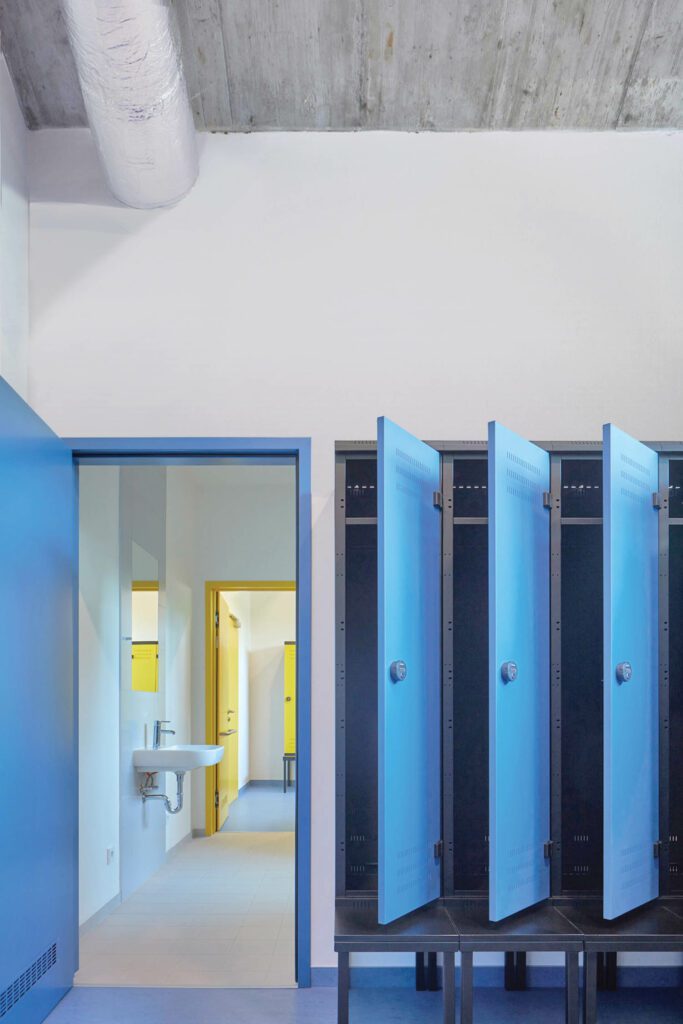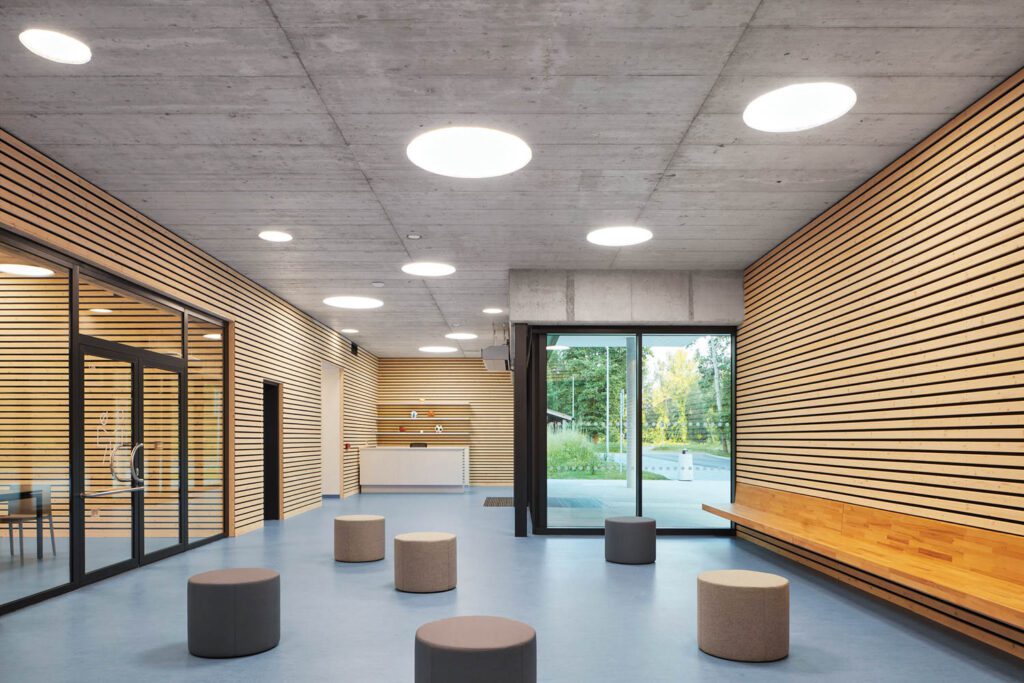 ---
Infinit Sen, Senohraby, Czech Republic by Studio Reaktor
Set in a landscaped garden with a small natural pond, the Czech wellness chain's fifth outpost is a picturesque compound of cabins—15,000 square feet in total—housing a fresh-juice bar, massage facility, cooling zones, and seven individual saunas, the latter clad in larch slats but each featuring a unique interior that riffs on a particular theme, such as honey, herbs, or ceremony.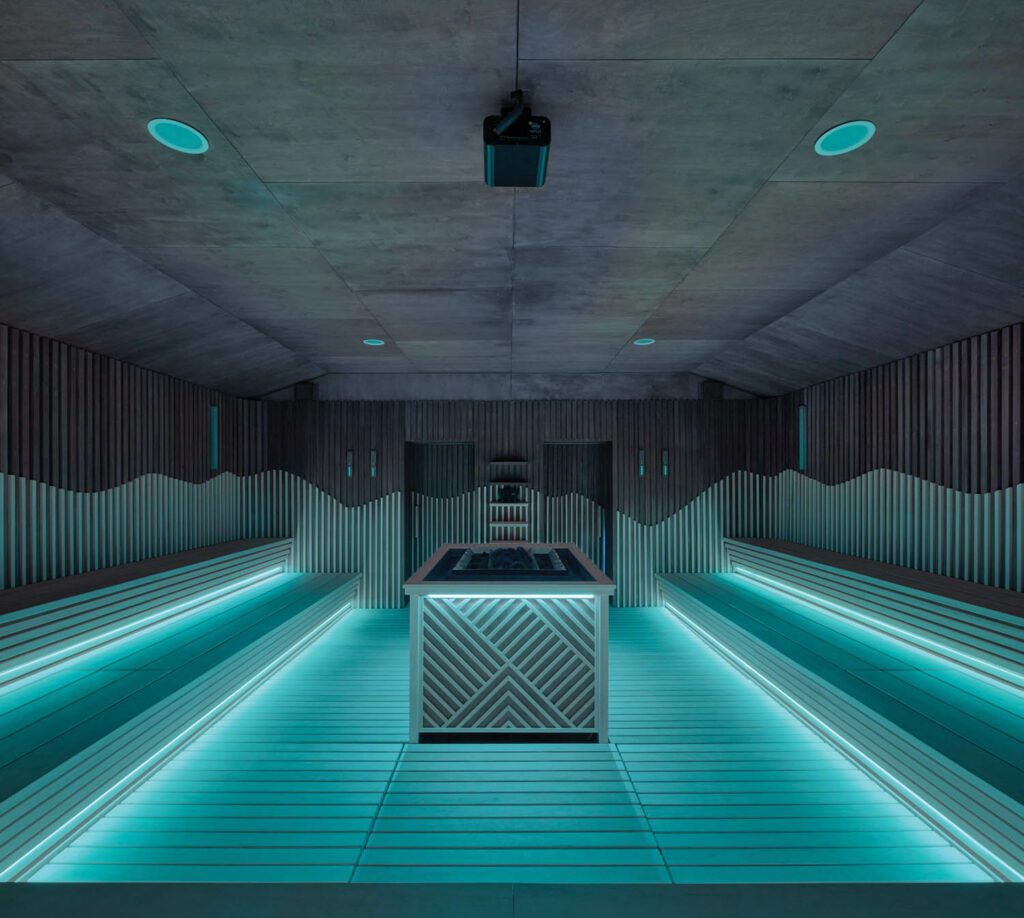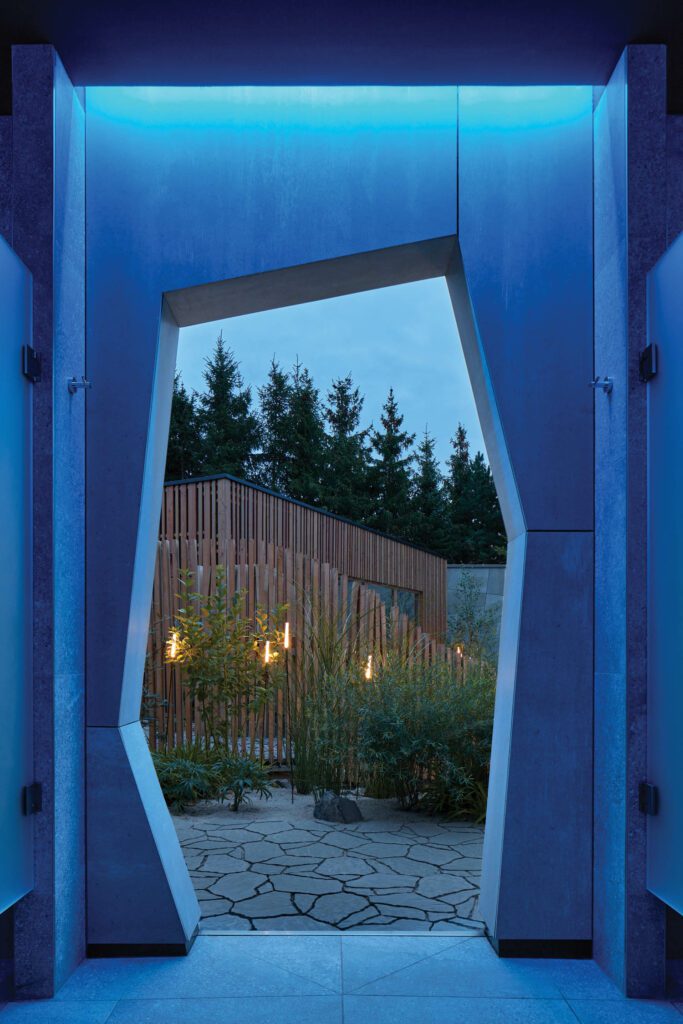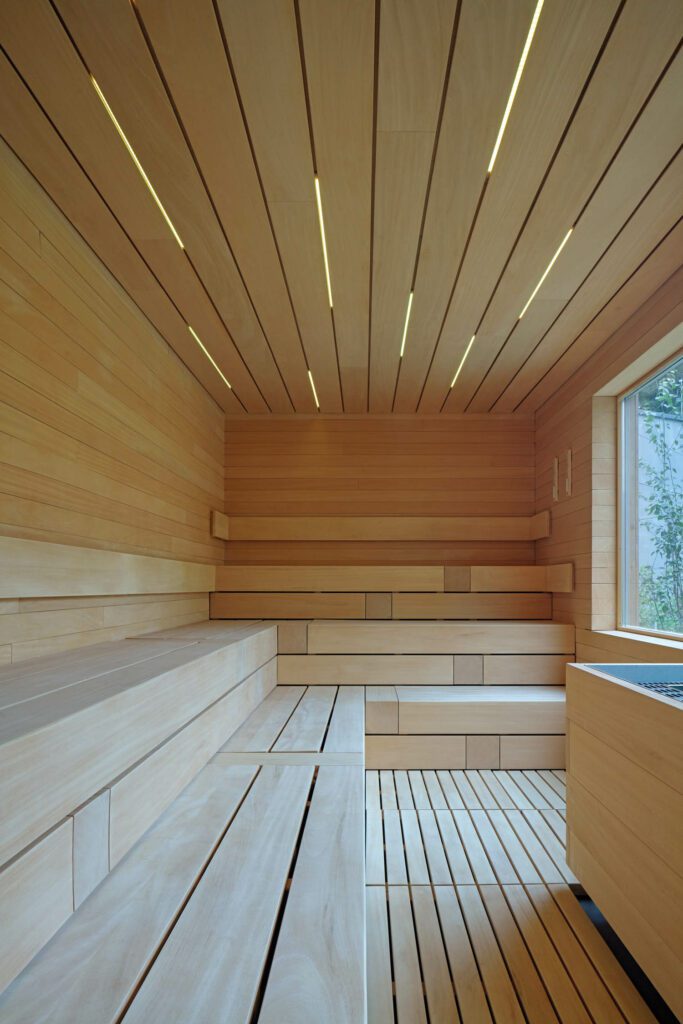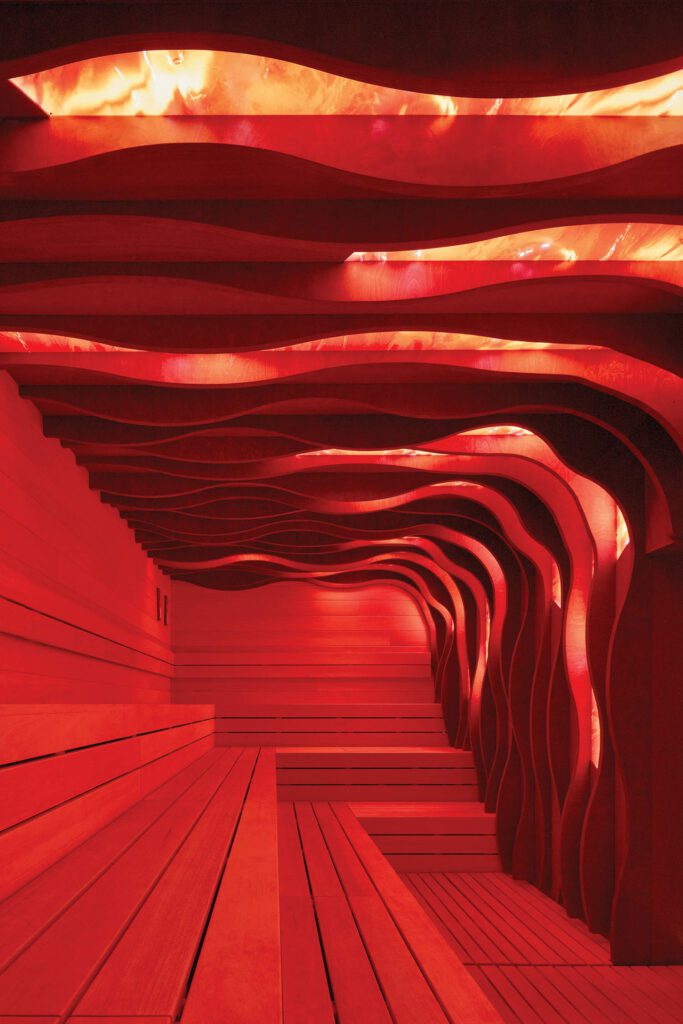 ---
Flanking an existing outdoor pool, the new 26,000-square-foot municipal facility comprises adult and children's pools under a curving canopy of laminated-spruce beams with generous skylights and a backlit textile-membrane ceiling that helps tame acoustics, while internal walls are clad in warm woodgrain laminate.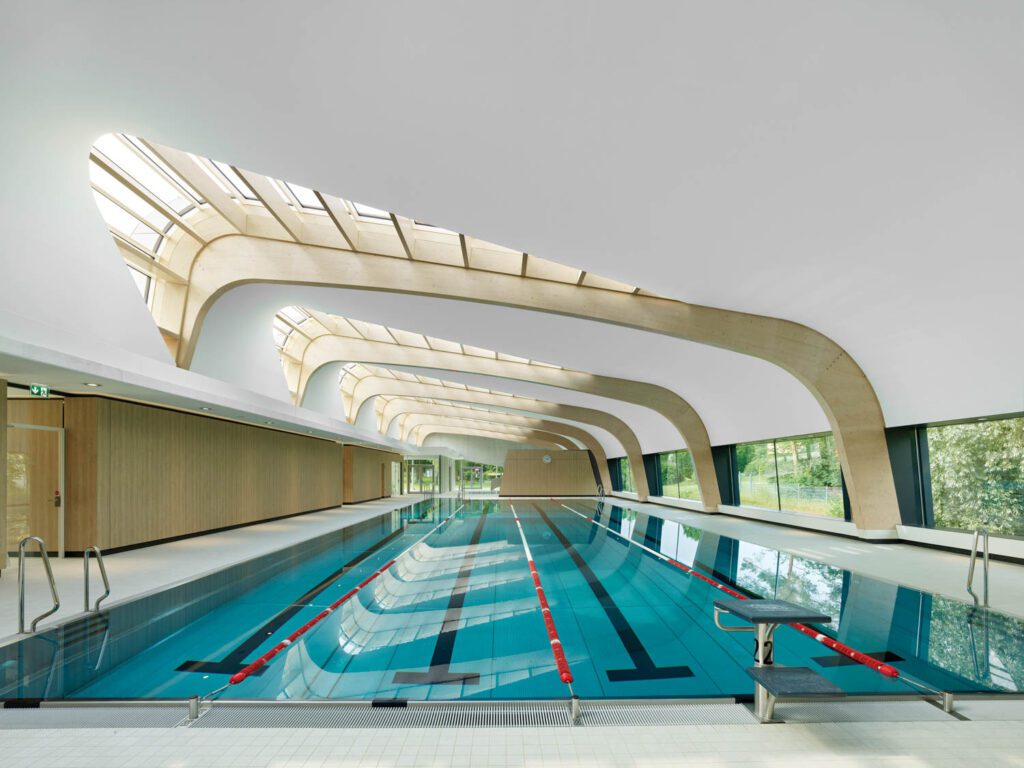 ---
Occupying the entire seventh level of a low-rise building in a striking BIG–Bjarke Ingels Group mixed-use development, the 15,600- square-foot facility includes discrete yoga, spin, and boxing studios, two gyms (one for residents only), and support spaces—all displaying a raw but highly experiential aesthetic that leaves structural concrete and ductwork exposed but clads volumes with mirror or hot-rolled steel panels inspired by Richard Serra installations.