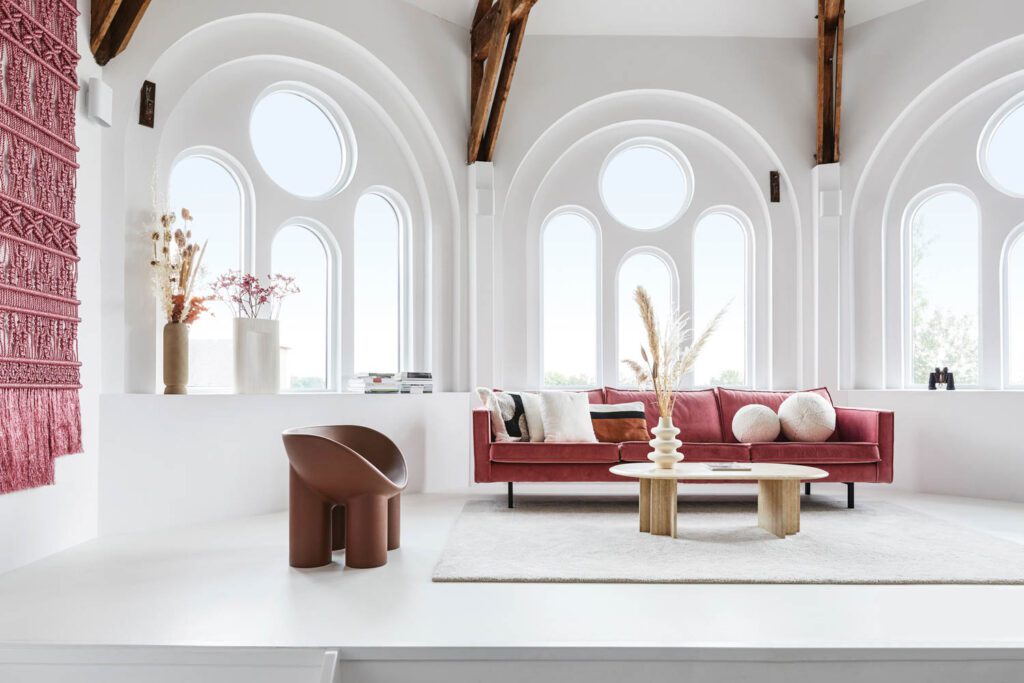 A Look Inside the Homes and Studios of Artisans and Product Designers
Artisans and product designers take a hands-on approach to their home/studios.
Materiality is at the heart of Alex Gabriels's one-of-a-kind pottery pieces, made from earthy red, off-white, or black clay that shows quirks and imperfections from her touch. The same can be said of the Kampenhout, Belgium, home the ceramicist shares with her husband, Philippe de Ceuster, and their three sons. Like her vessels, the house, though a new-build designed by Bart Lens and Thijs Prinsen of Studio Lens°Ass Architects, has a timeless quality. The use of warm and durable materials such as brick and concrete form a modern take on wabi-sabi, while the striking brise-soleil facade was inspired by the Modhera Sun Temple in India.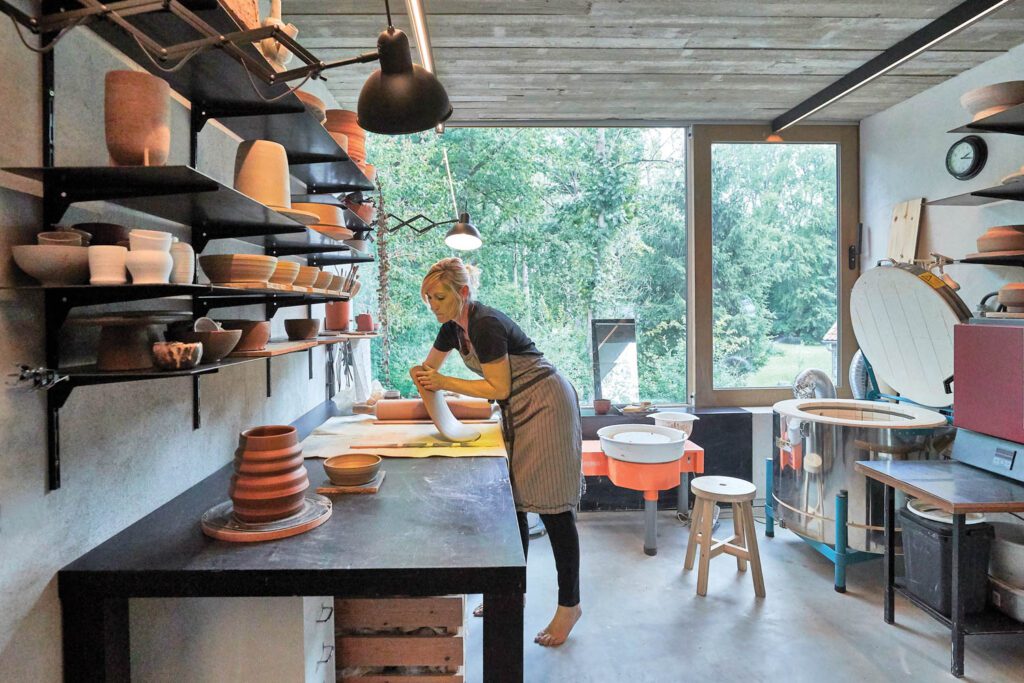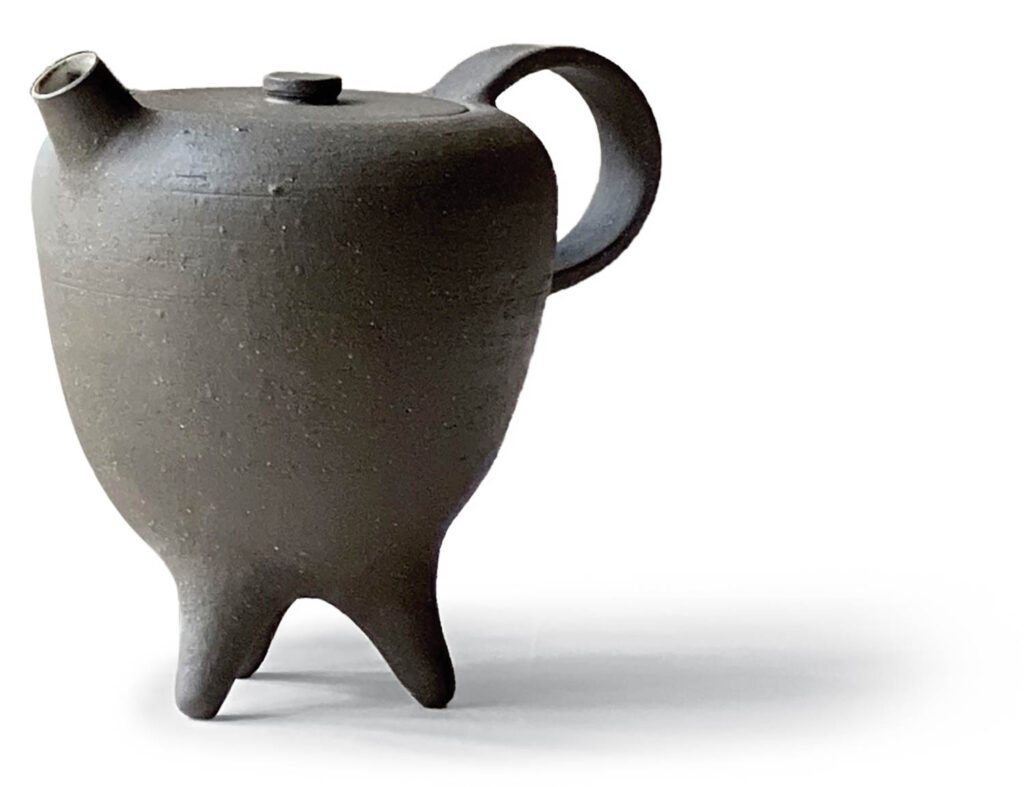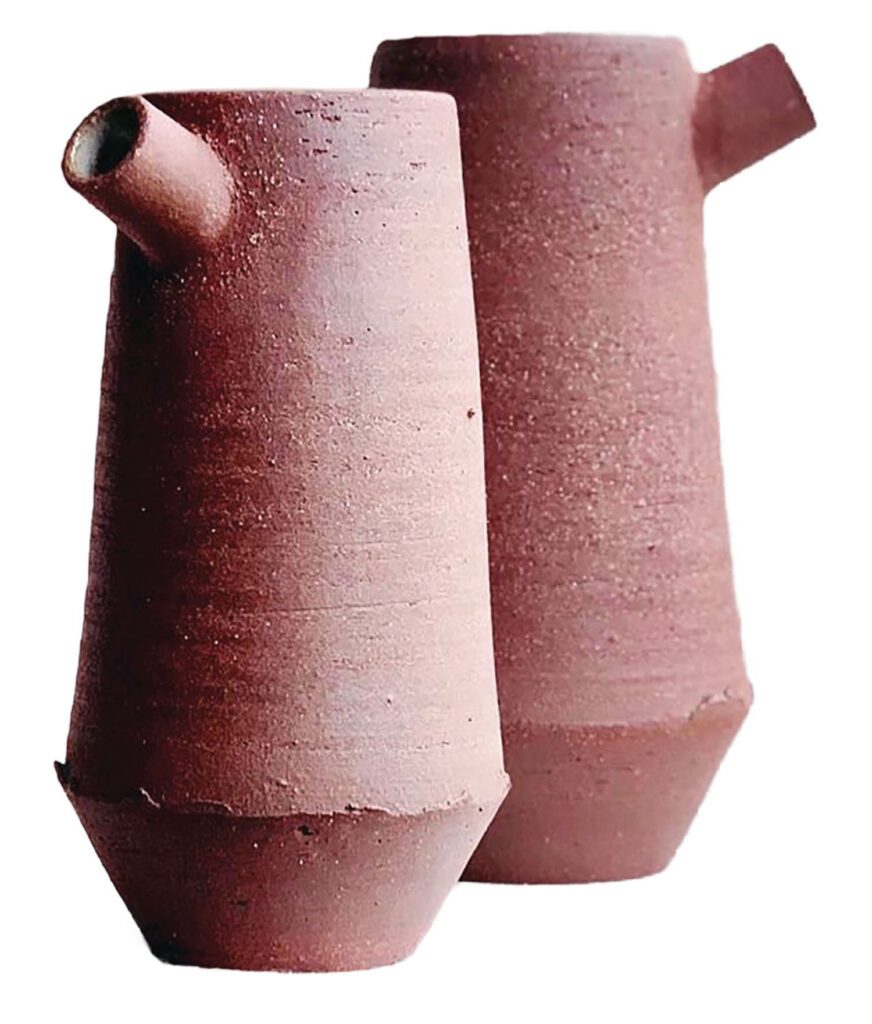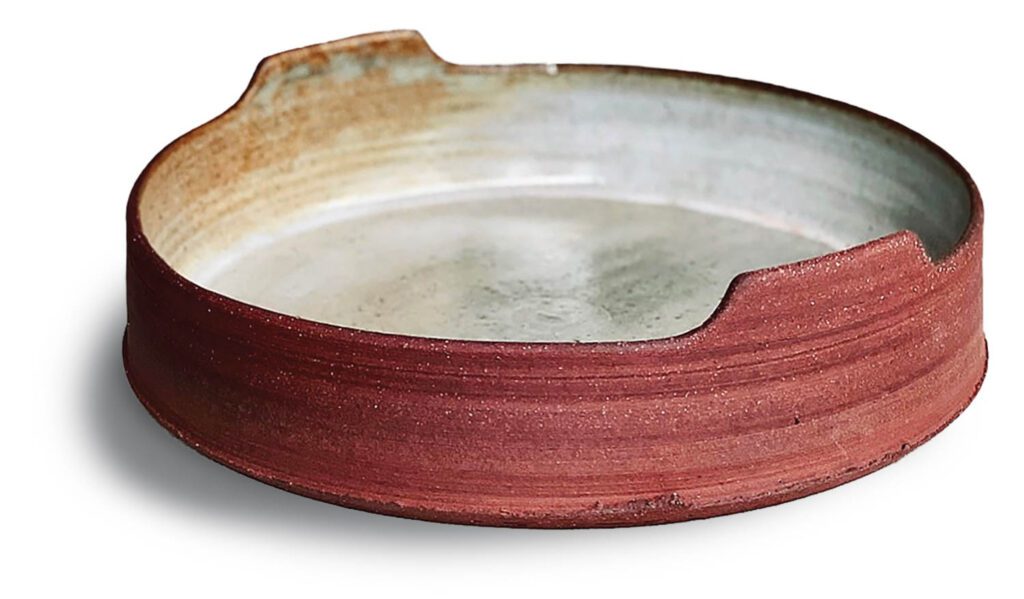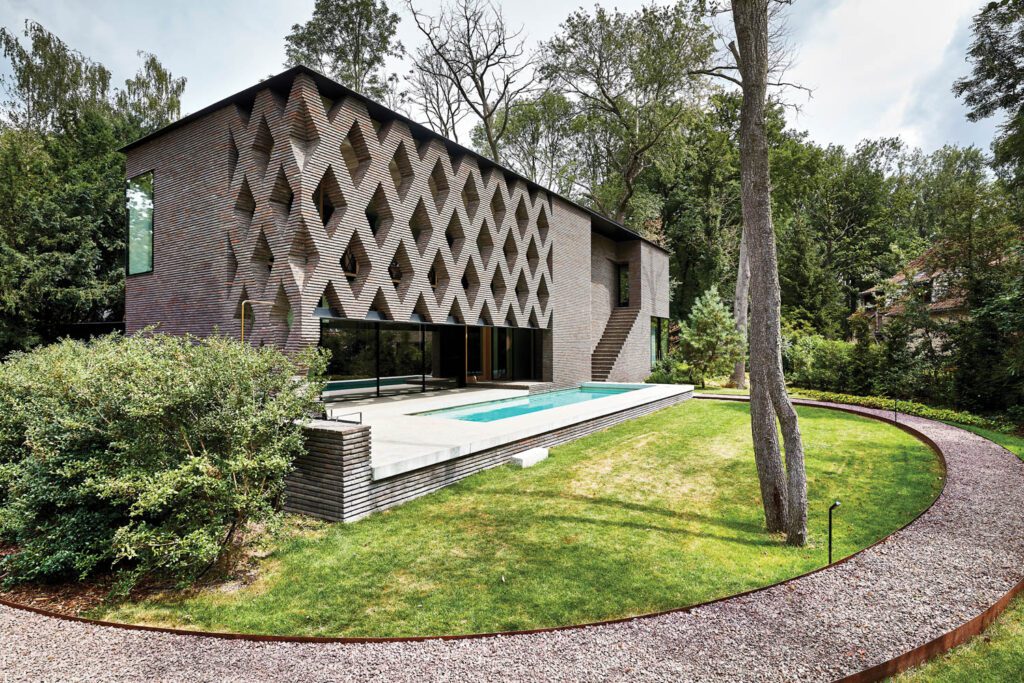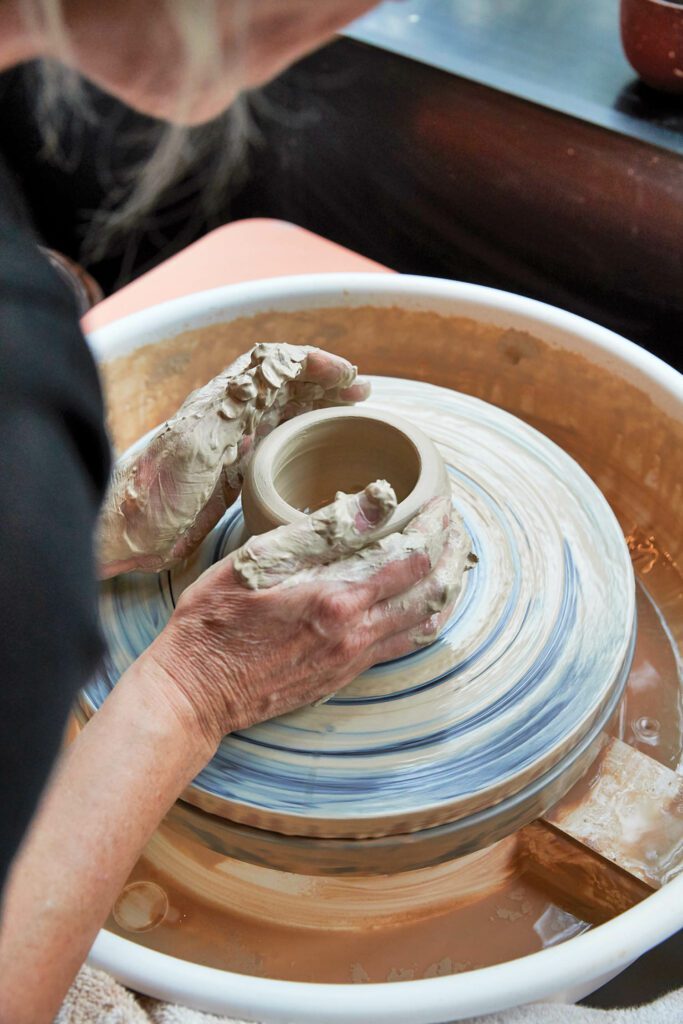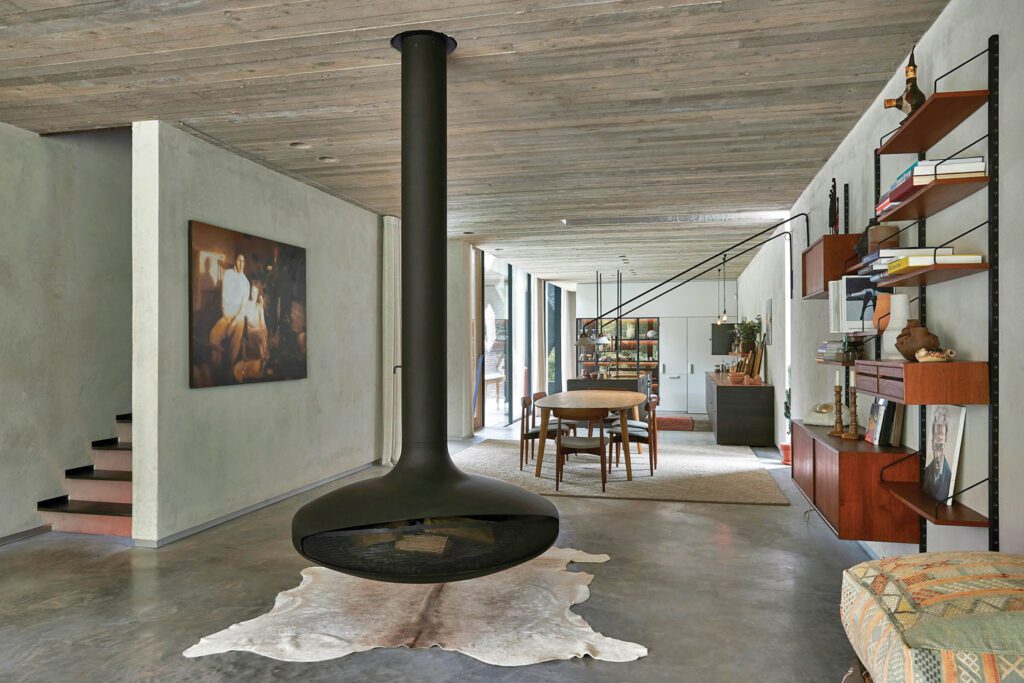 When textile artist Milla Novo and her partner, Nigel Nowotarski, first encountered a neo-Gothic monastery in Bennebroek, the Netherlands, that was being redeveloped into residences, the structure's 2,000-square-foot former chapel had been languishing on the market. "No one wanted to buy this apartment because of the unconventional layout," she says. But where others saw drawbacks, Novo saw only a blank slate and abundant possibilities, including 20-foot ceilings ideal for executing oversize wall hangings for designer-clients such as Piet Boon and Jan des Bouvrie. She enlisted Amsterdam firm Standard Studio to create comfortable, functional interiors that would respect the monastic atmosphere—all the better to showcase works that honor weaving techniques from her ancestral Chile.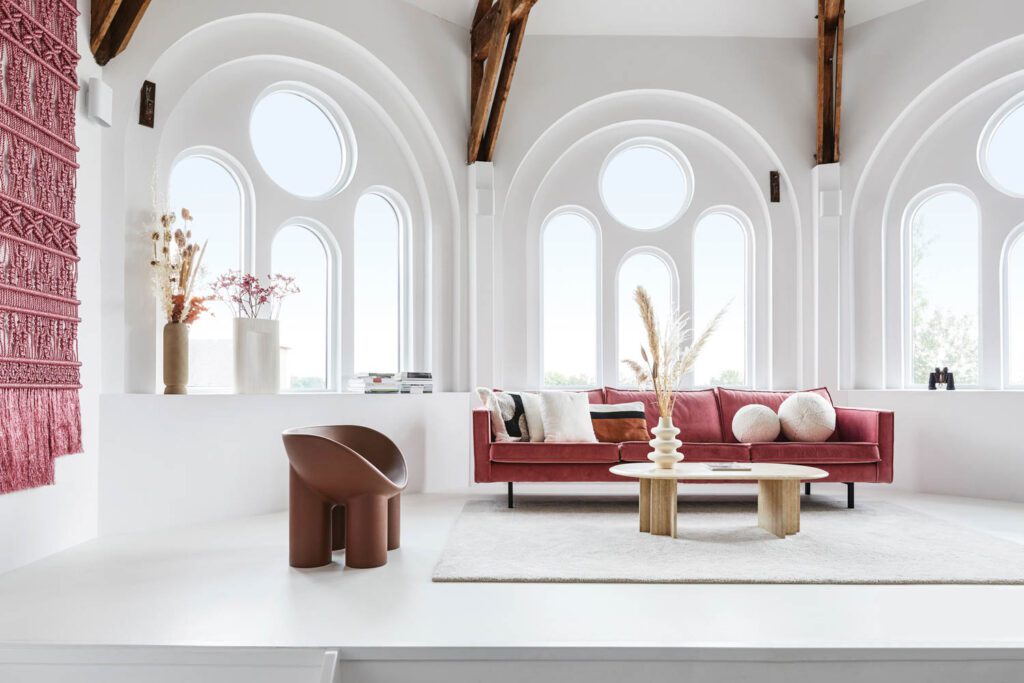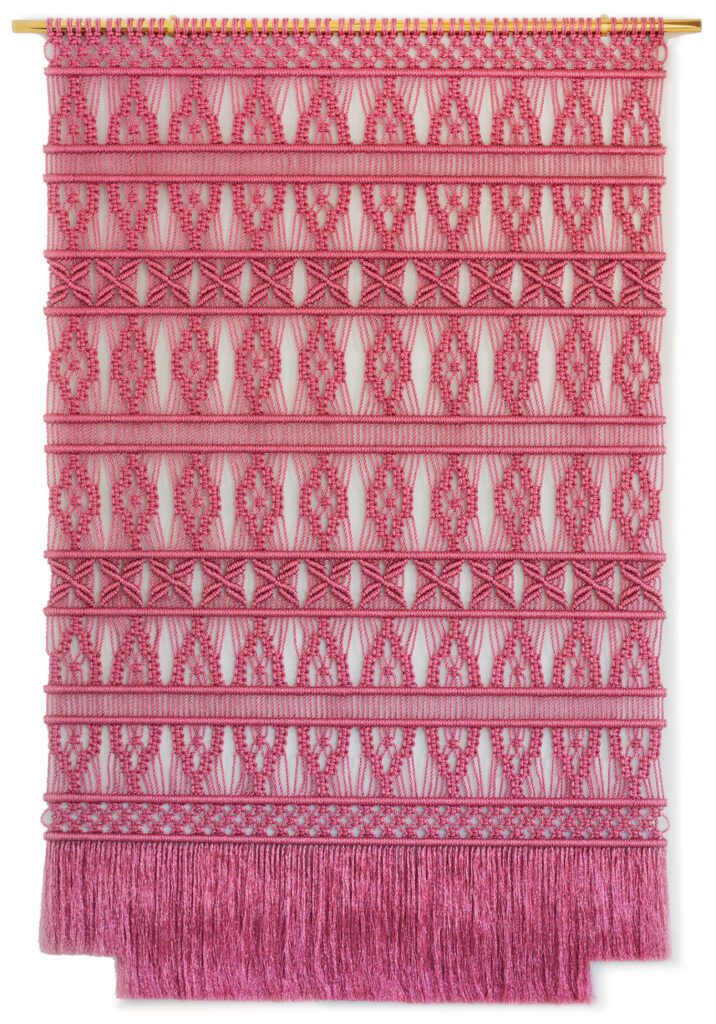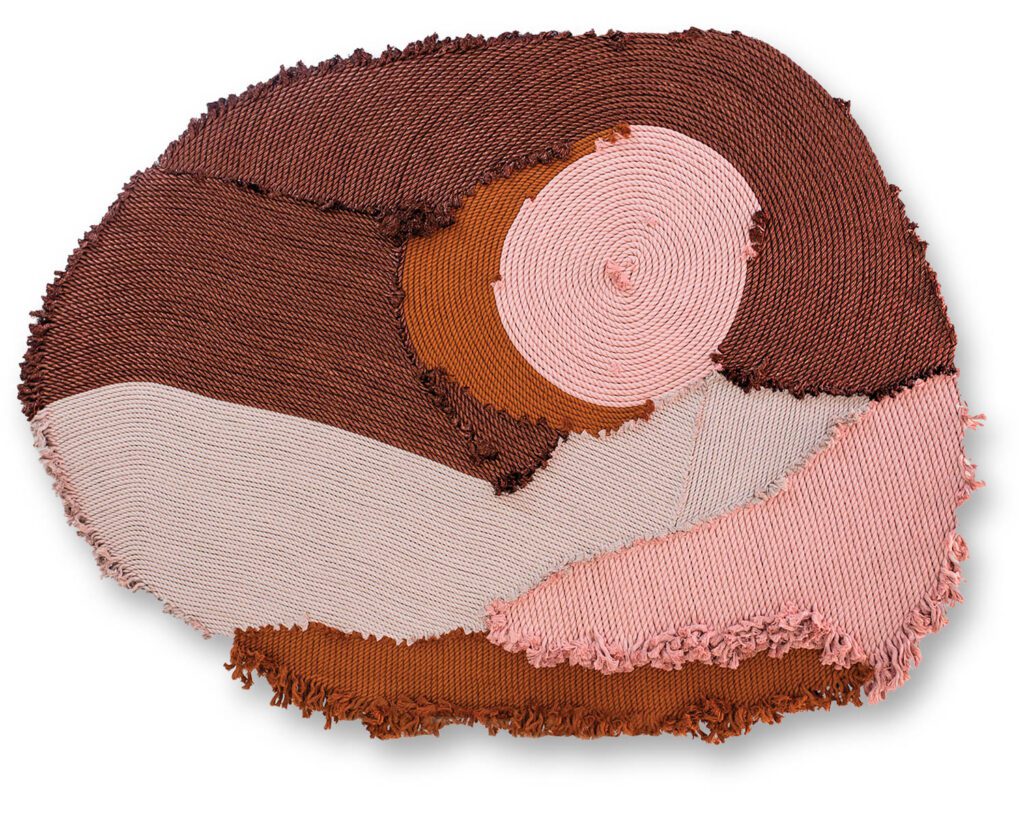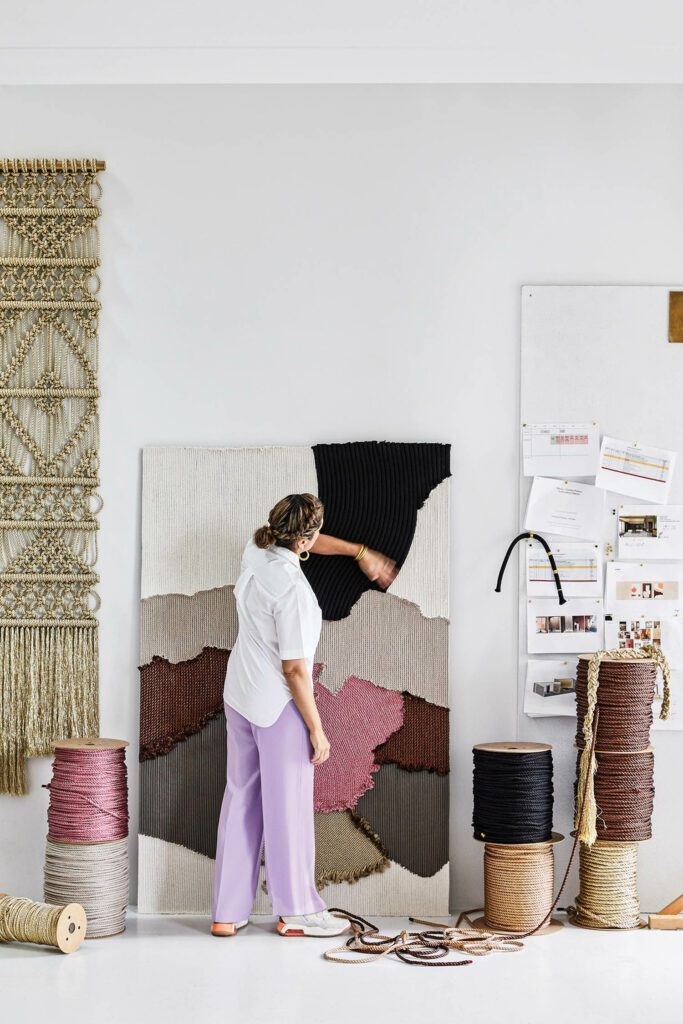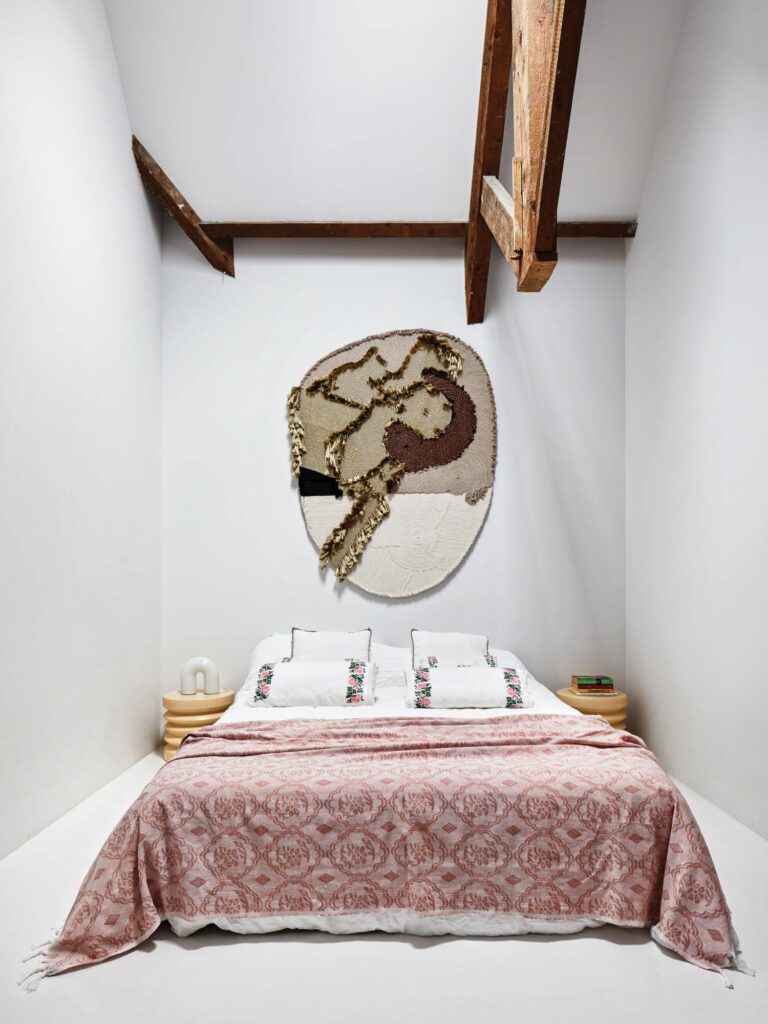 During quarantine, German-born Eicke used the time to build a home for his family in Bali. Named Dukuh Haus (dukuh is Indonesian for "hamlet"), the structure incorporates weighty materials like steel, teak, volcanic stone, and marble to result in a solid yet wonderfully open environment. The dwelling is actually a grouping of five buildings placed around a courtyard and pool, a configuration that allowed Eicke—who now alternates between Asia and his Hamptons, New York, residence—to play with different materials and styles. He designed nearly every detail, from the furniture to the flatware, and uses the property as a product incubator, eventually putting favorite and viable pieces into production.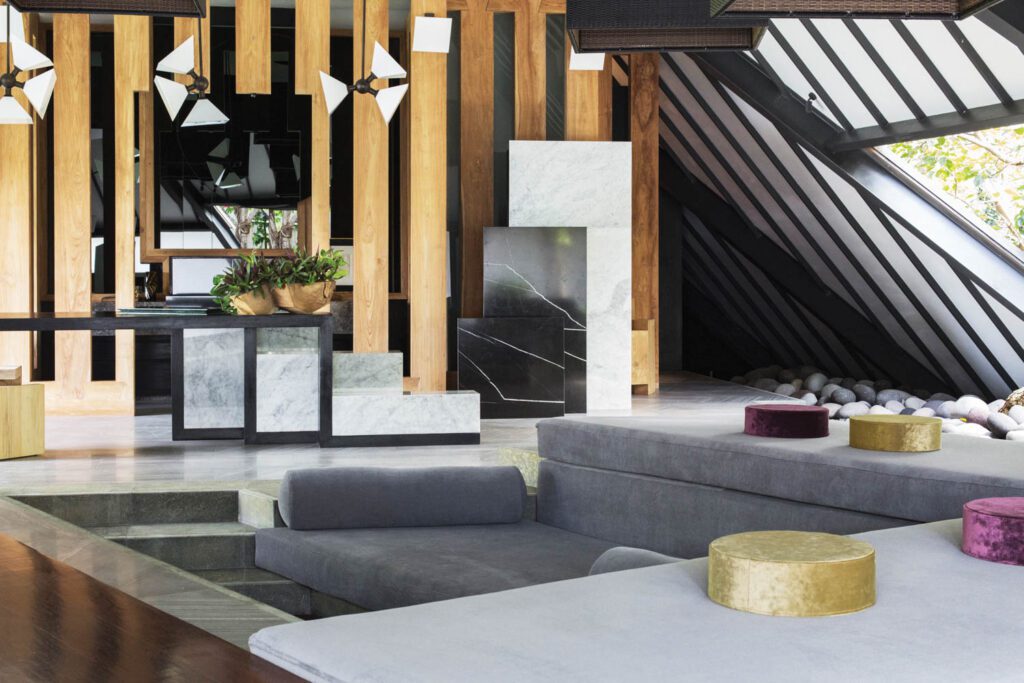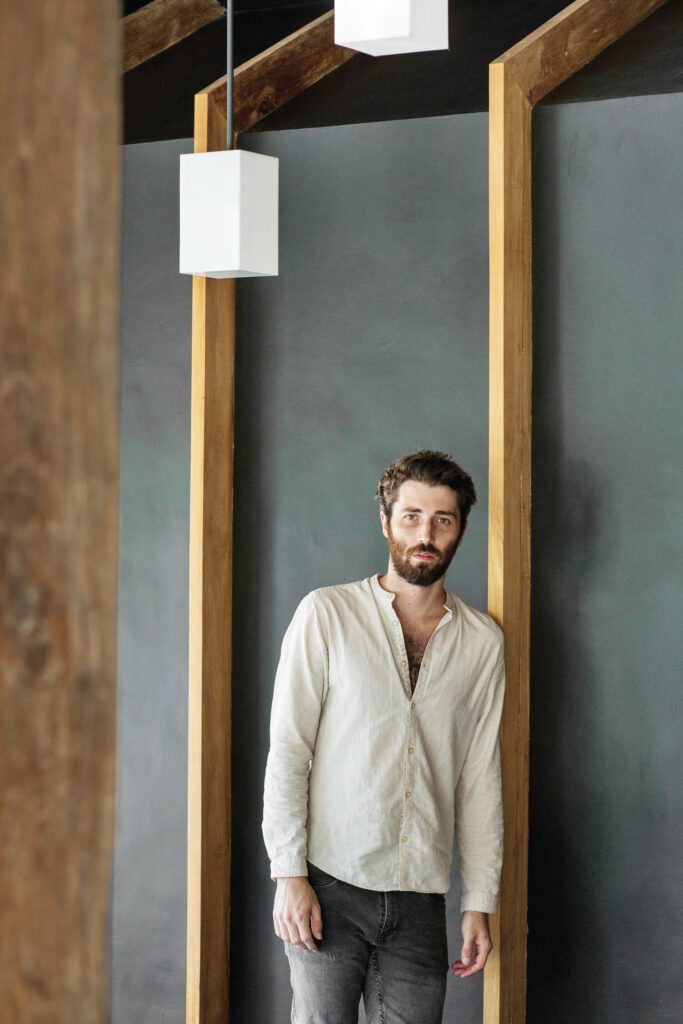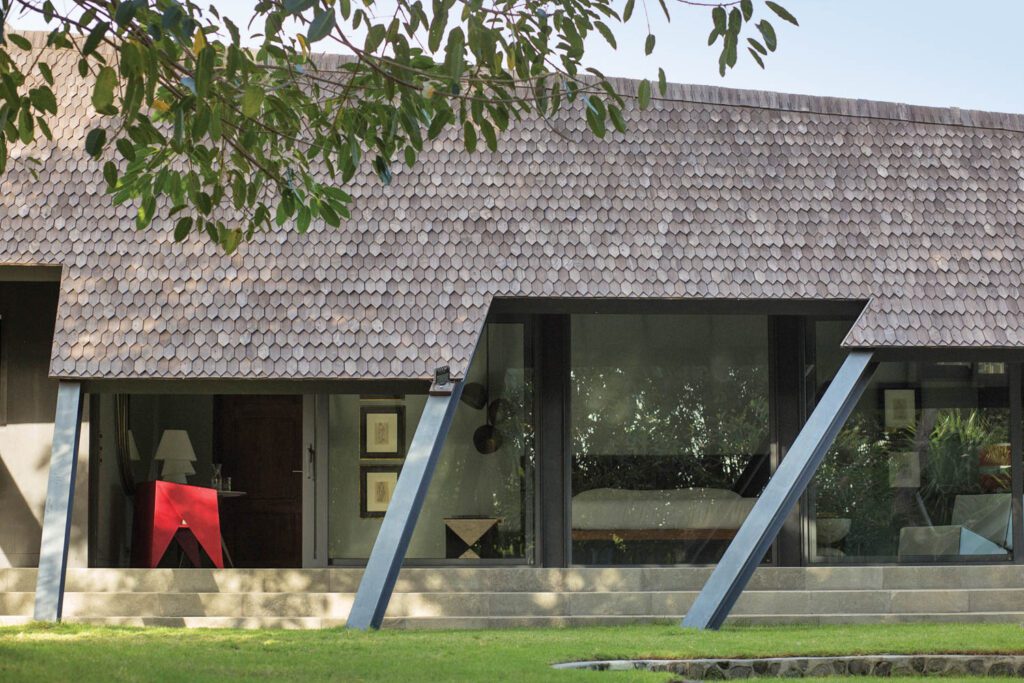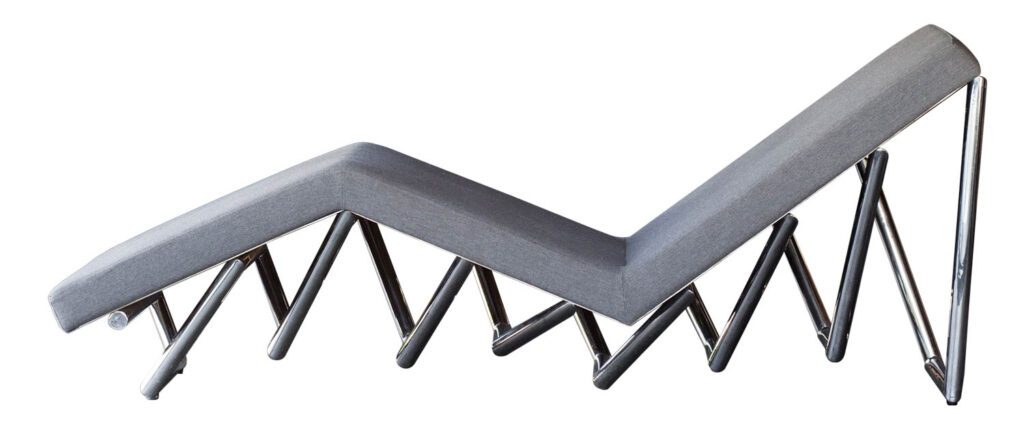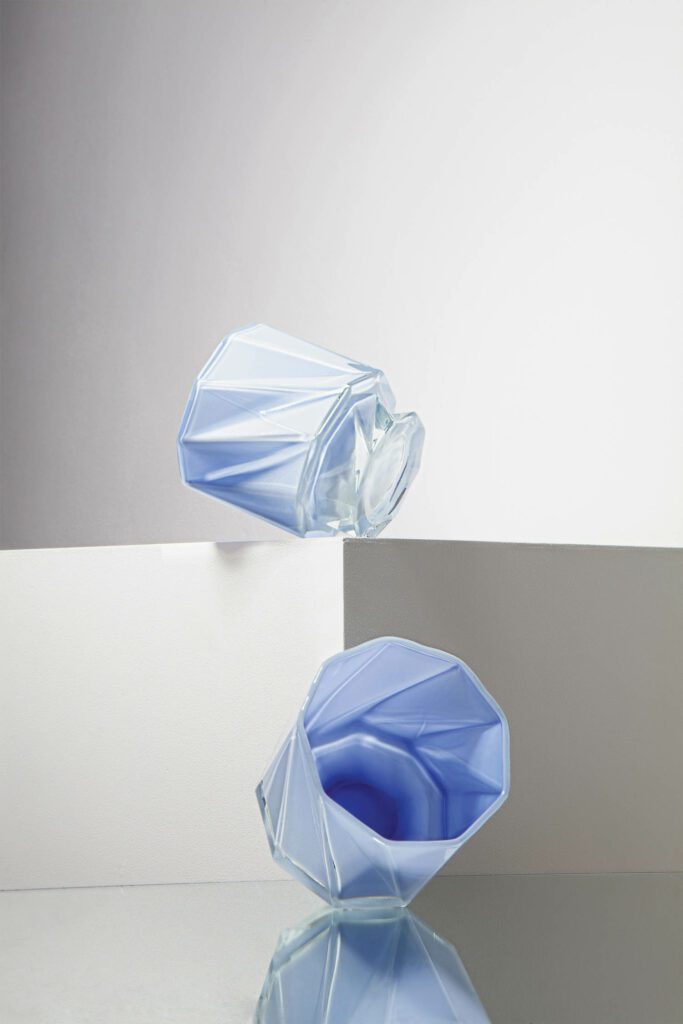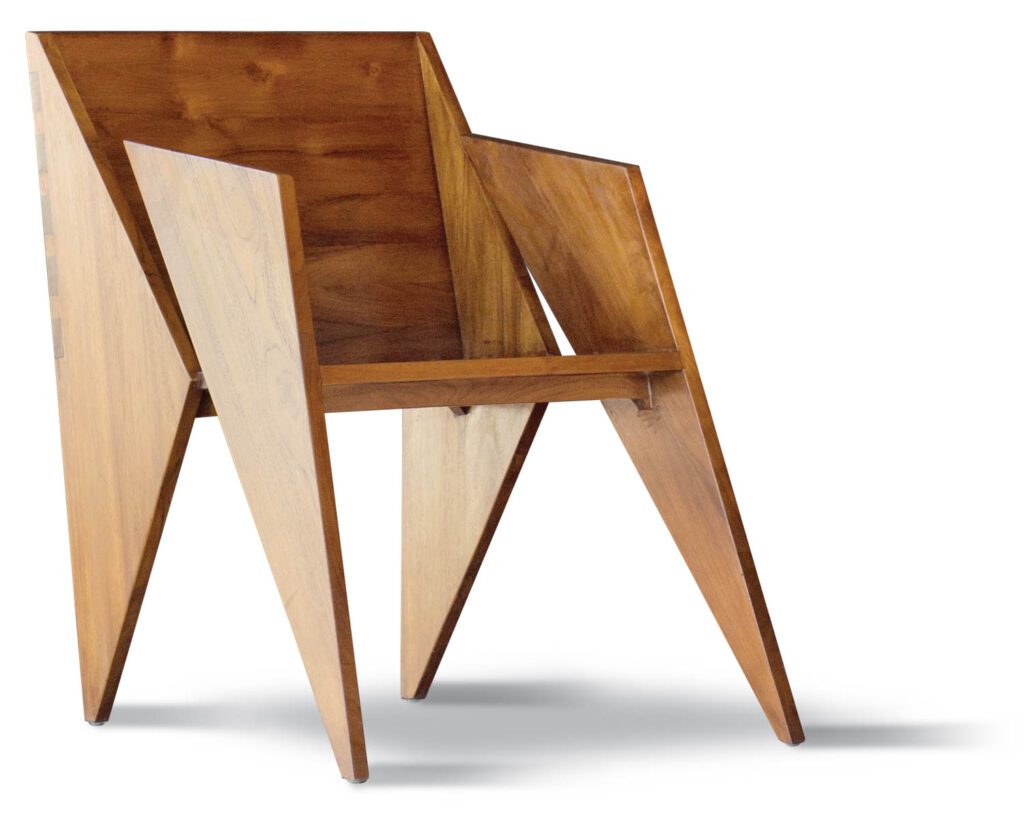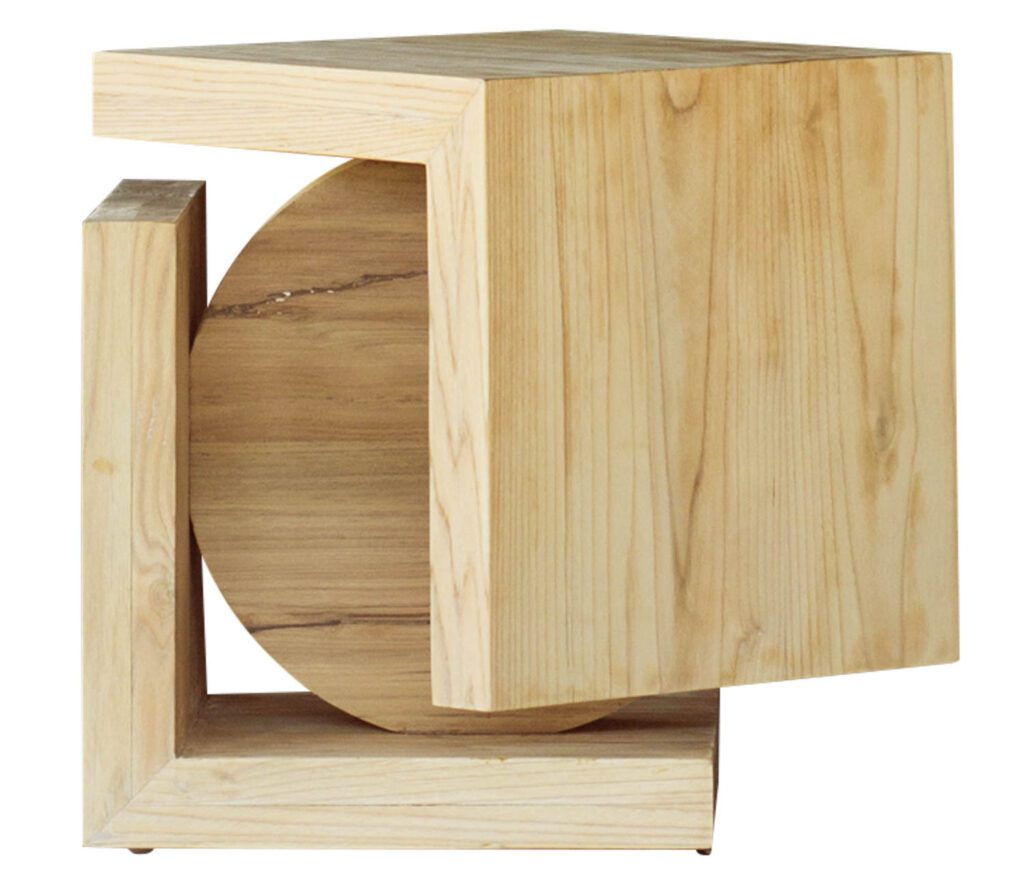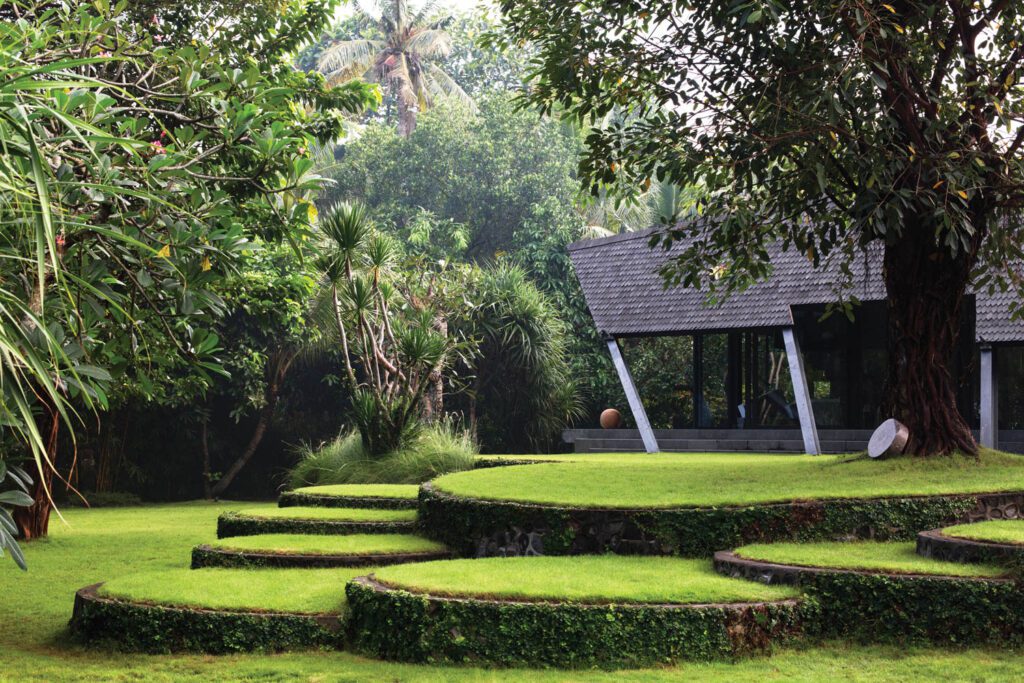 Pushing boundaries is the modus operandi of MUT Design and its founders, Alberto Sánchez and Eduardo Villalón, known for redefining familiar objects. The partners in work and life applied that same sensibility to their home in a 200-year-old building in Valencia, Spain, creating an open, obstacle-free space centered around a light well—a feature that brightened the dark conditions and blurred the lines between indoors and out. Every part is visible from the others—bathroom included (ahem). Furnishings are a playful mix of vintage, pieces from favorite designers, and MUT creations and prototypes for brands such as Expormim and Pulpo. Hearty brick, timber, and cement tile throughout impart a Mediterranean feel, while objects found during their travels lend an international edge.