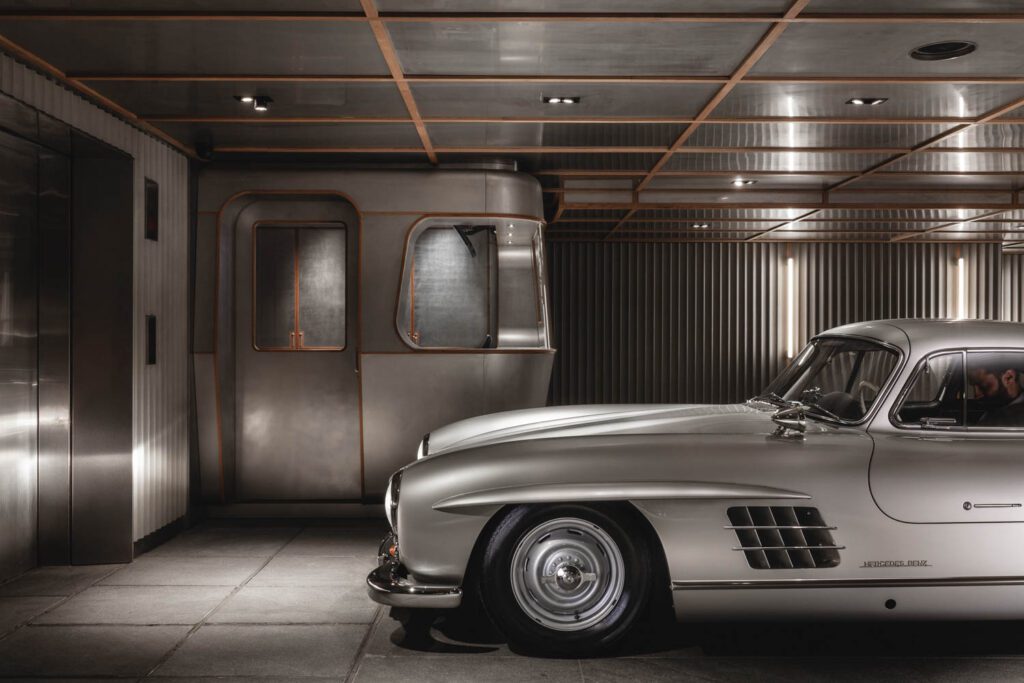 A Work of Substance Takes the Wheel for an Automotive Library in Hong Kong
By design, car parks are great places to check out automobiles. The Library, a 6,120-square-foot private enclave in Hong Kong, is something a little different: a revved up curated collection of priceless cars that, with some help from A Work of Substance, is more like a private club than the parking lot it replaces.
A rich palette of oak, teak, and leather comprises components that can be assembled and disassembled to reconfigure displays of the vehicles and memorabilia. Automotive details inspired the form and function of the furnishings. Integrated within the a rib system, and reflecting off the mirror and steel, are custom lighting A Work of Substance calls 'the lantern.'
"Structurally, we took reference from car headlamps," says founding partner Maxime Dautresme. "More than a design statement, The Lantern is a solution to architectural and lifestyle challenges—to provide interesting views of cars in a space that lacks width and verticality, and an effortless switch between moods." Not to mention lighting the road ahead for automotive, and interior, design.