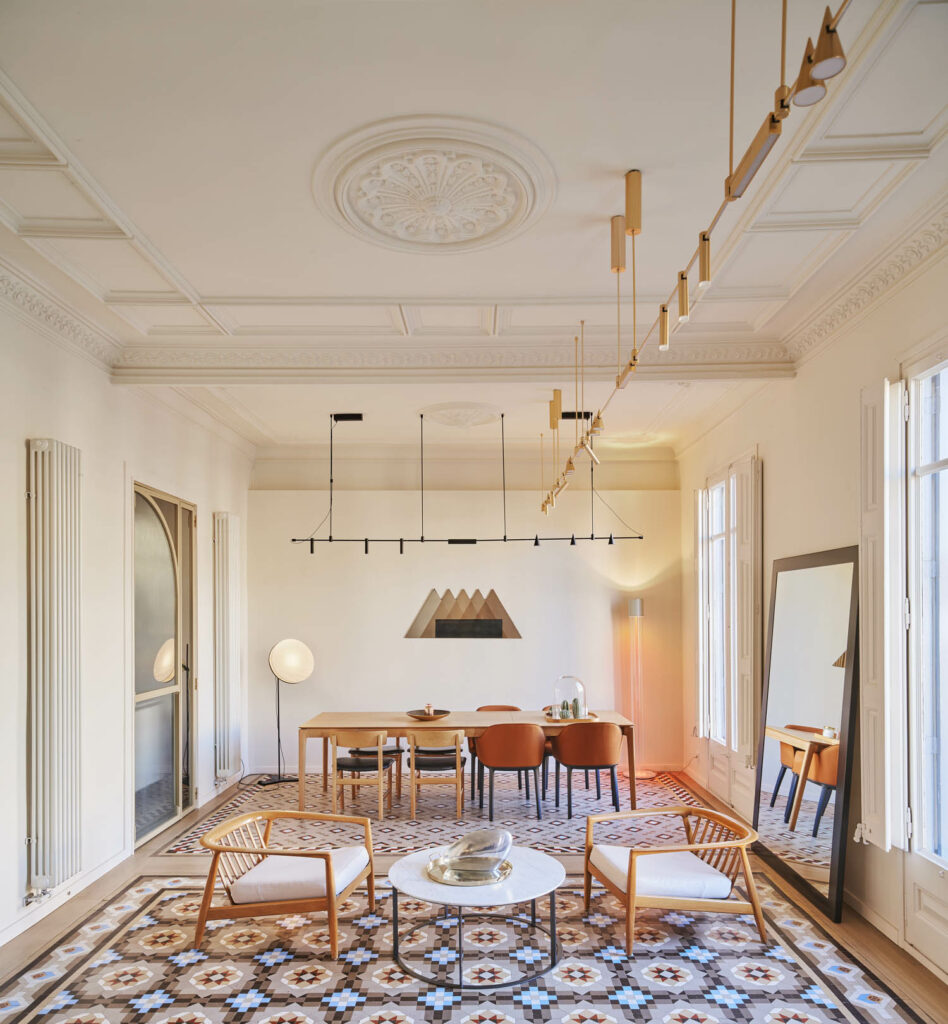 Cometa Architects Opens All the Right Doors for a Barcelona Apartment
Sometimes a door isn't just a threshold but a window. Or at least, that's what Barcelona-based Cometa Architects proposed when renovating a 850-square-foot apartment on a prominent street in the Modernista heart of the city.
Their clients, a family of four, had "very opposite opinions and ideas," explains firm founder Faidra Matziaraki. "One of them is very fond of the contemporary and minimal. The other was very keen to maintain the traditional ornaments," including the apartment's elaborate molding and jaw-dropping floor tile. "Our ideas," she says, had to be "almost acrobats between these two design worlds."
Luckily, the clients agreed on two primary principals. First, they wanted light. "It's a challenge in most of our interior projects in Barcelona," says Matziaraki. "The openings are often very small and most of them face toward the interior patios, these narrow vertical voids between the buildings." The second request was more universal. "Post-pandemic, our clients are looking for brighter spaces. But they also wish for privacy, working zones, bigger bathrooms that can accommodate luxurious moments. So, light and space and but also clever layouts."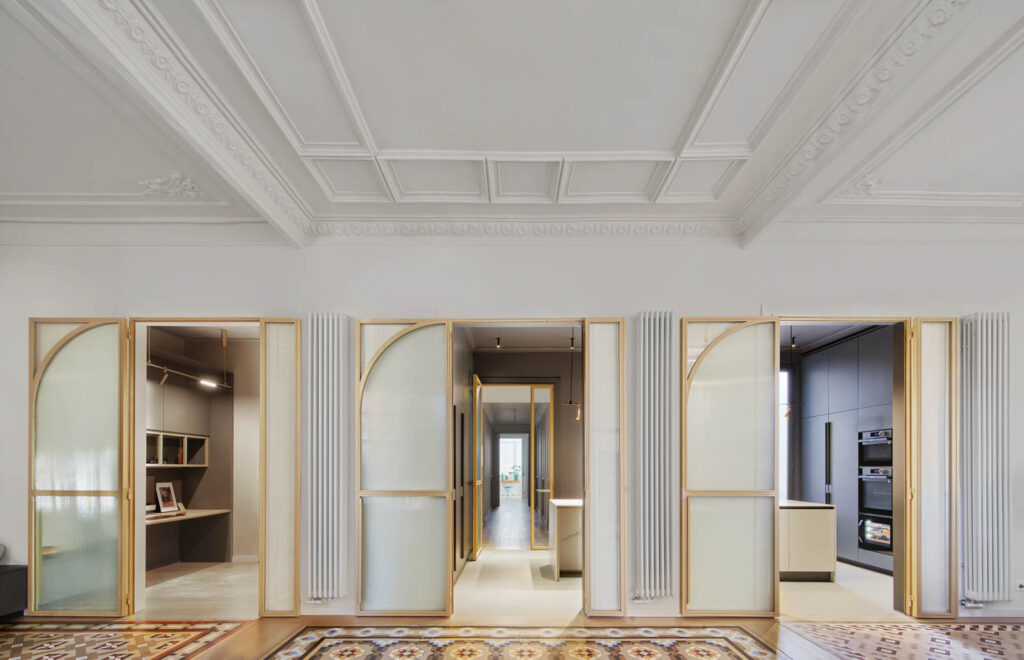 The key to all this acrobatic choreography? The door. The team installed a quiet series of elegant doors along the entrance corridor. They also conceived a trio of Art Deco-inspired thresholds that compliment the highly-patterned original tile floors, which they restored piece by piece, while carving out corridors for a home office and a grand kitchen. Further back, a double-height steel structure clad in wood panels creates a bedroom and playroom for the kids. A full-height set of doors announces the primary quarter, where a walk-in wardrobe opens to a en-suite bathroom with wet and dry areas defined by custom-made fluted glass screens which catch the ample natural light flooding the bright primary bedroom.
"Through the consecutive use of full-height, semi-transparent doors," Matziaraki concludes, "we have managed to create spaces within bigger spaces, with uses and functions for people together and separately, all visually connected. It permits the light to travel." A clever layout, indeed.