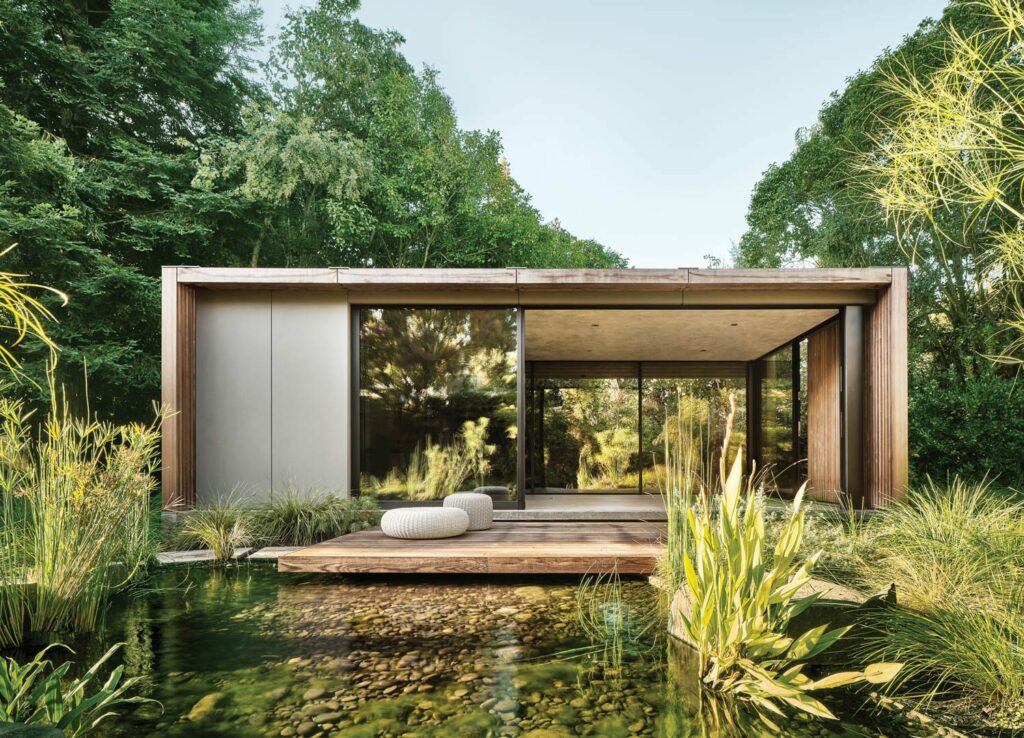 Top 10 Homes Stories of 2022
Our top residential stories of 2022 demonstrate the continued creativity of designers, proving that residential design has no limits. From homes that blend in with their natural landscapes to those colored in a palette crafted to match the owner's personal style, see the stunning abodes that made our jaws drop this year.
Interior Design's Top 10 Residential Spaces of 2022
1. A Tropical Modernist Miami Home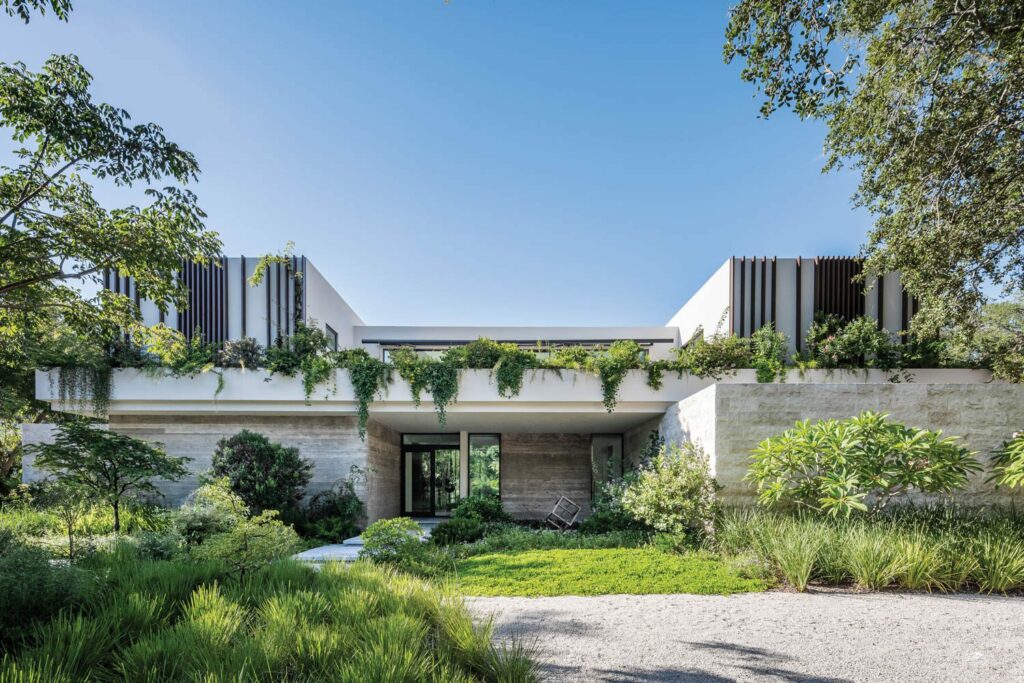 Strang Design specializes in contextualizing homes to their immediate surroundings via use of natural materials, eschewing plain white boxes. In this Miami home for a family relocating from Brazil, this approach translated to an earthy palette and the placement of plant life—and the structure itself—in a manner that blurs the line between building and landscape. Read more.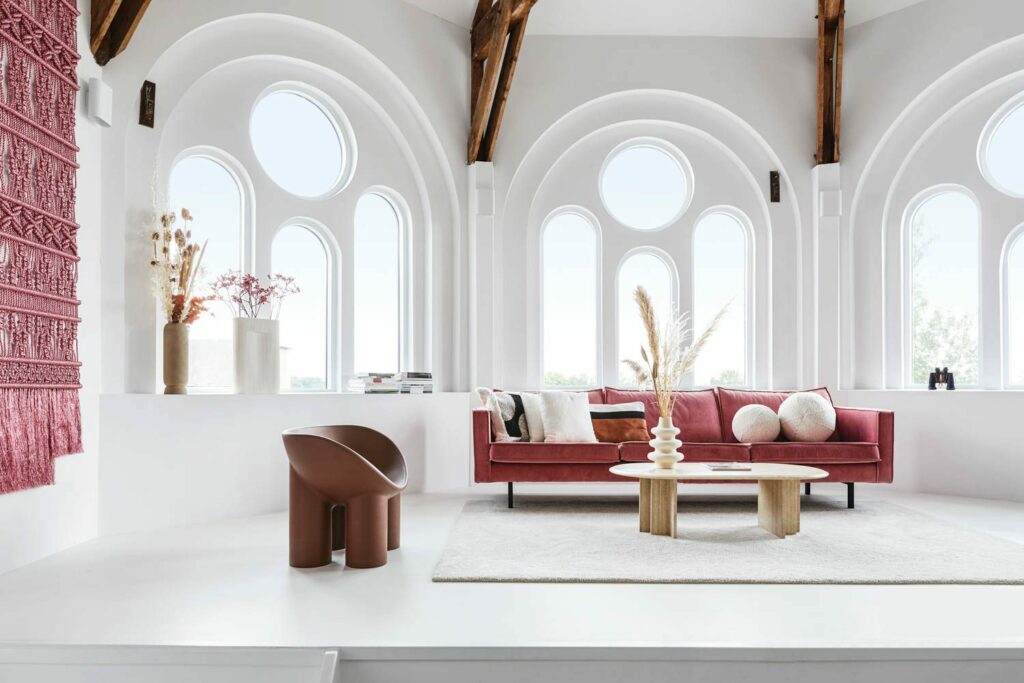 Artisans and product designers take a hands on approach to their homes/studios. Pictured above, the home of textile artist Milla Novo and her partner, Nigel Nowotarski. They first encountered the neo-Gothic monastery in Bennebroek, the Netherlands, when it was being redeveloped into residences. The structure's 2,000-square-foot former chapel had been languishing on the market. Novo saw a blank slate to and abundant possibilities. Read more.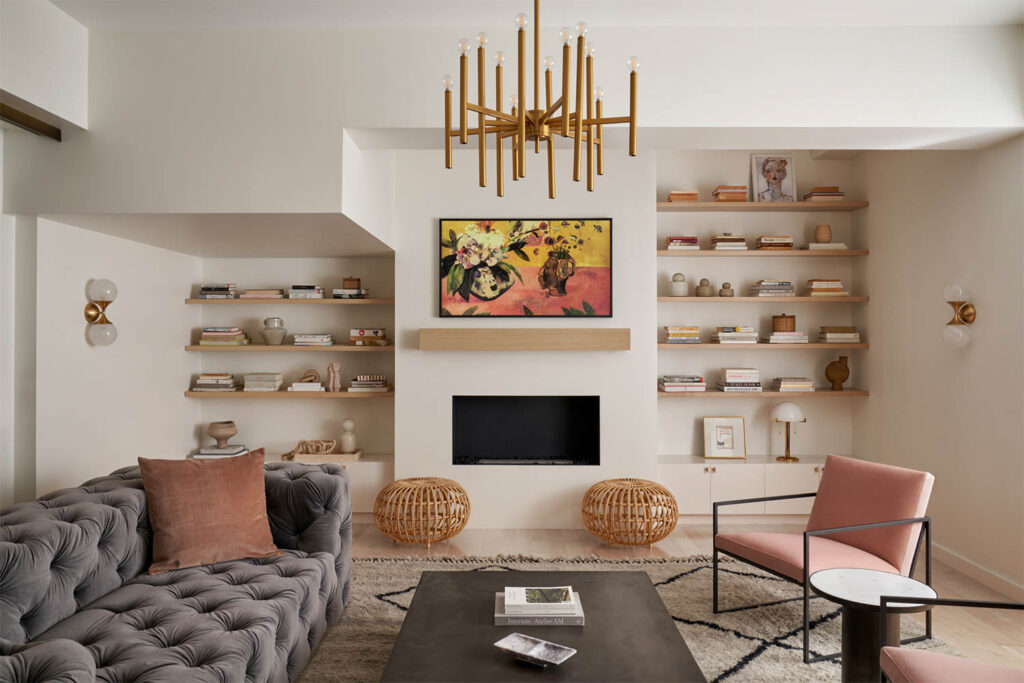 With a past life as a church, the marble façade and original stained glass windows of this historic New York City building, which used to be home to actor Jude Law, caught the eye of a young chief legal and operating officer at a startup. She then purchased one of its eight modern loft condos and made it her own. With a sophisticated and sexy vibe, touches of gray and pinks in neutral shades set the tone. Read more.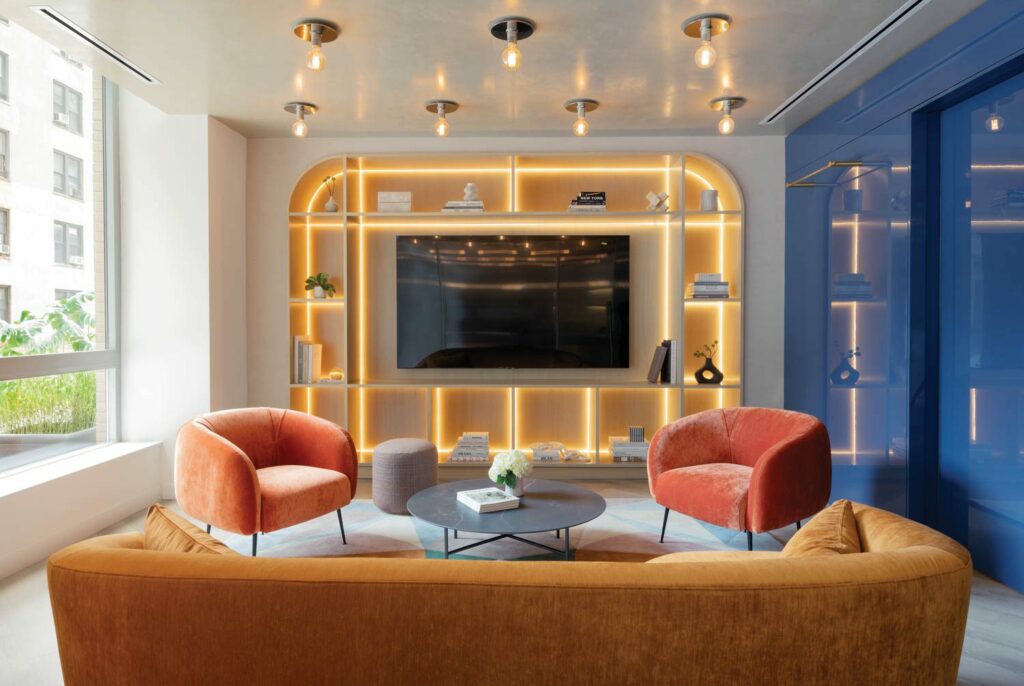 Explore these five amenities-rich residential developments that showcase New York apartment-building design at its coolest. Pictured above, a state-of-the-art luxury condominium with 126 private residences by John Cetra and Nancy Ruddy. Arched forms distinguish interior public spaces, from the double-height, walnut-paneled lobby to the sumptuous resident lounge, adjacent children's playroom with reading nooks, and fully equipped fitness center, while the landscaped roof deck offers peerless uptown vistas. Read more.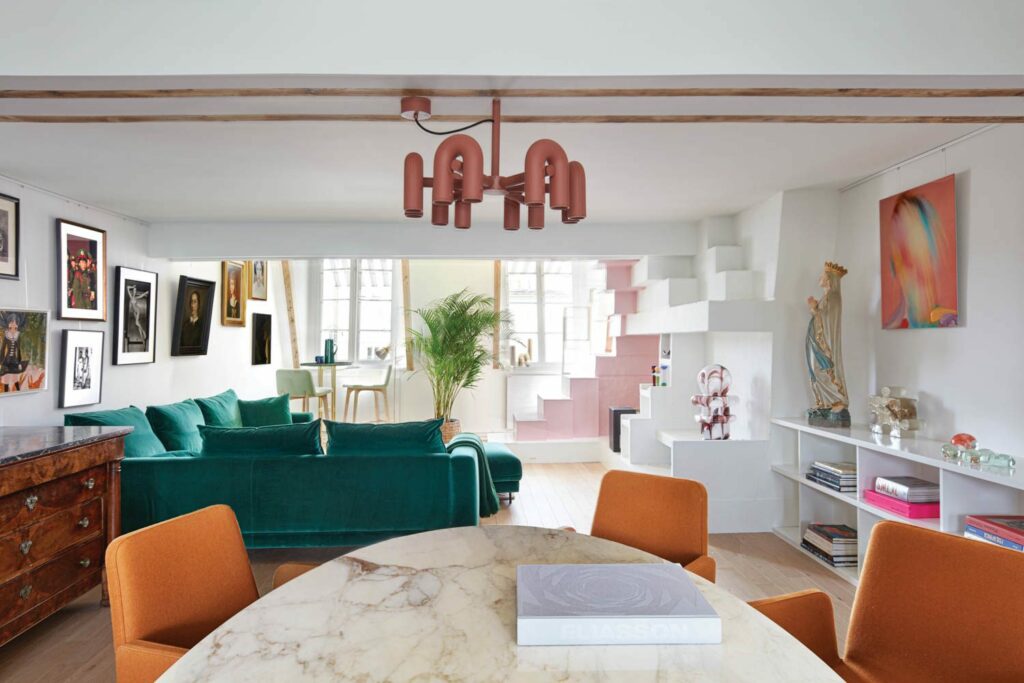 A trio of new residential interiors runs the emotional gamut from bright and sunny to serene and sophisticated. In this Paris home, natural light floods a 1,300-square-foot duplex in a 17th-century Marais building, where ceilings were raised, a ribbon skylight installed, and the play of volumes and voids carefully calibrated to take full advantage of the expansive windows—not least in the living area, which is dominated by a stack of colorful blocks forming a sunny sculptural staircase and fireplace. Read more.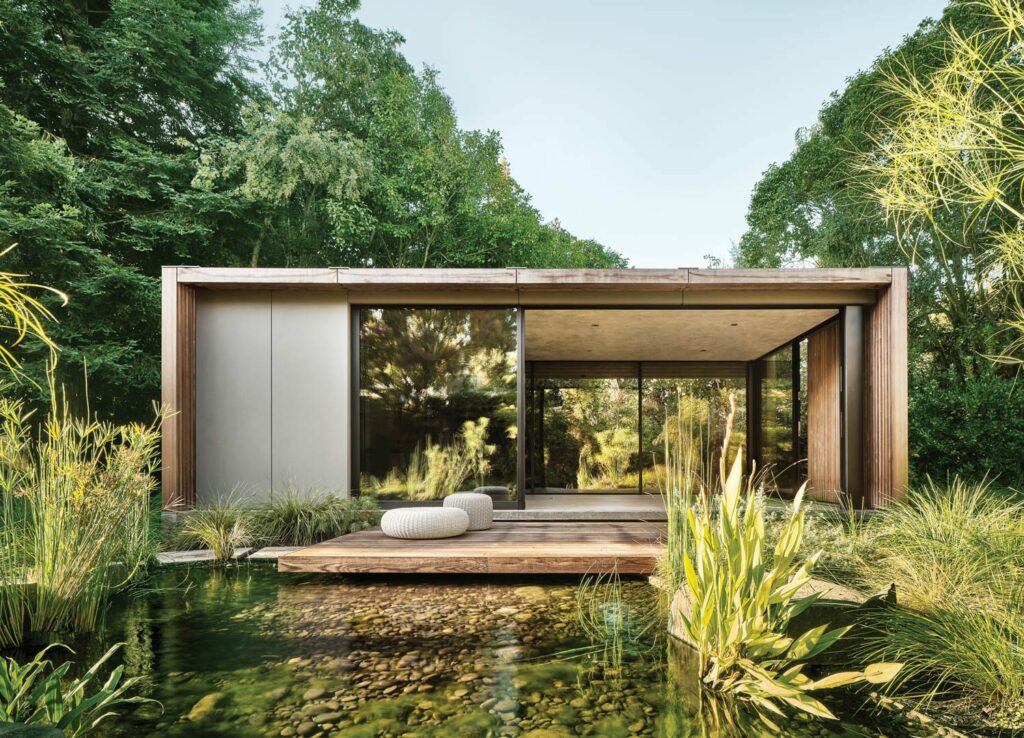 The owners of this Bay Area residence, sited on a verdant 1-acre flag lot, had embarked on a series of architectural interventions over the years. Most recently, they sought to maximize use of their backyard, dotted with redwoods and mature oaks, by commissioning a pair of freestanding glass-box structures devoted to indoor/outdoor living. Designed by Feldman Architecture, each minimalist 450-square-foot pavilion has an identical footprint and materials palette—Alaskan yellow cedar slatting, hand-troweled plaster ceilings, concrete plinths. Read more.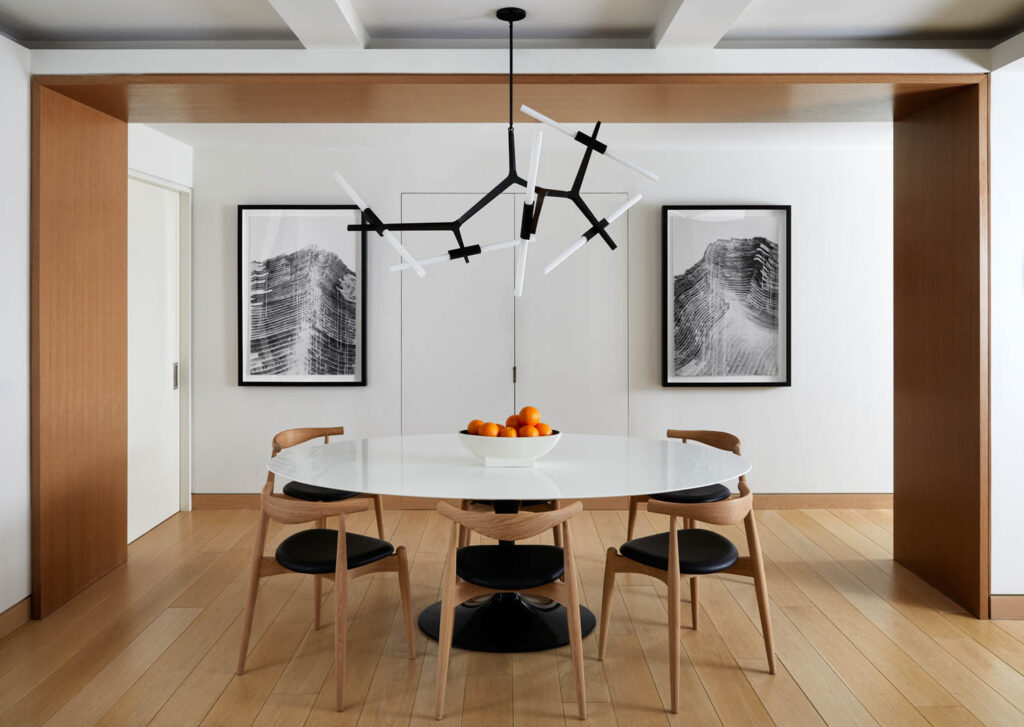 On the Upper West Side of Manhattan, this 2,400-square-foot apartment, with architecture recently modernized by StudioLAB Design, occupies a building built in 1925. For the interiors, the New York City couple who reside here with their two-year-old and dog trusted the team at Justin Charette Design. The creative vision for the home centers around durability, functionality, style and budget. Read more.
8. These 5 Homes Nod to Their Surroundings
With strikingly diverse shapes, these five residences from around the globe are in direct response to their specific locales. In this 2,900-square-foot Mexico house, nature and pre-Hispanic culture guided the design. It's surrounded by trees and located near Aztec ruins. he residence is a seamless blend of indoor and outdoor spaces that take full advantage of the leafy canopy overhead while referencing ancient materials (chukum, a Mayan stucco) and structures (wood blocks that echo the steps of the region's iconic pyramids). Read more.
The team of SISSY+MARLEY Interiors transformed this 1,700-square-foot, three-bedroom apartment into a calming refuge for a young family who wanted to escape from the hustle and bustle of New York City without leaving town. A restrained palette makes the apartment feel larger, bright and crisp, while reflecting a relaxing vibe. The busy homeowner asked designers to recreate the sensation of a dreamy boutique hotel. Read more.
10. A London Apartment Honors David Bowie and Other Musicians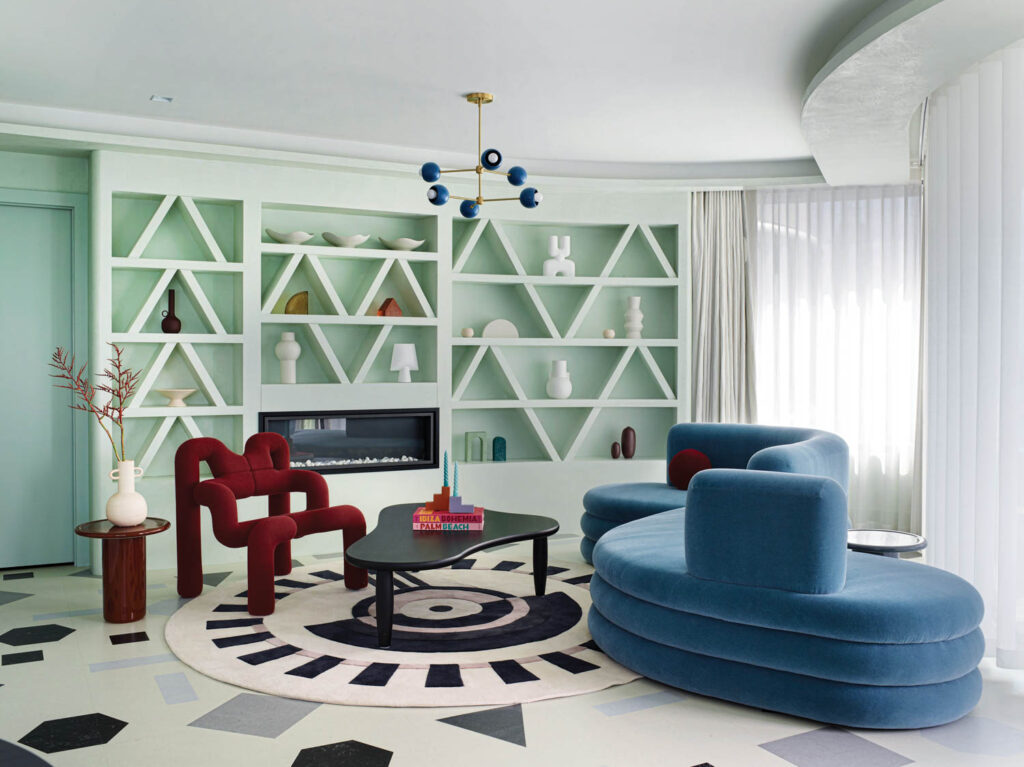 When a famous British singer bought a pad in a Foster + Partners multi-tower apartment complex on the banks of London's River Thames, he had two specific desires. First, he longed to transform its undoubtedly luxurious but standard-issue interiors into one of the city's great party spots. And second, a beloved portrait of his idol David Bowie had to take pride of place. Read more.