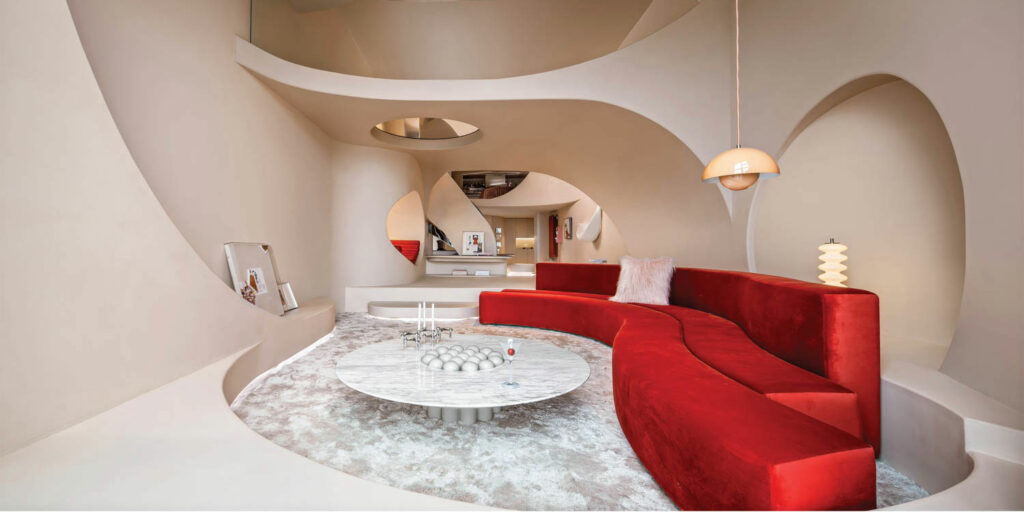 This Model Apartment in Beijing References Ancient Dwellings
2022 Best of Year Winner for Model Home
Working with developer Sino-Ocean Group's in-house team, the Hangzhou Jiading studio has created a two-level model apartment that channels the oldest human habitation—the cave dwelling—transformed into a smoothly sculpted space in which solid, void, and light are molded to virtuosic effect.
As the designers acknowledge, they had the freedom of flowing water in mind when conceptualizing the swooping curves and seamless transitions of the 950-square-foot home's fluid interior.
But the concept is as practical as it is poetic: The dining table morphs into the base of the winding stair, which rises in a graceful arc to the TV balcony outfitted with cocooning built-in seating, while creature comforts are further catered to by the living area's custom serpentine sofa, which epitomizes perfectly the residence's blend of dramatic form and sybaritic function.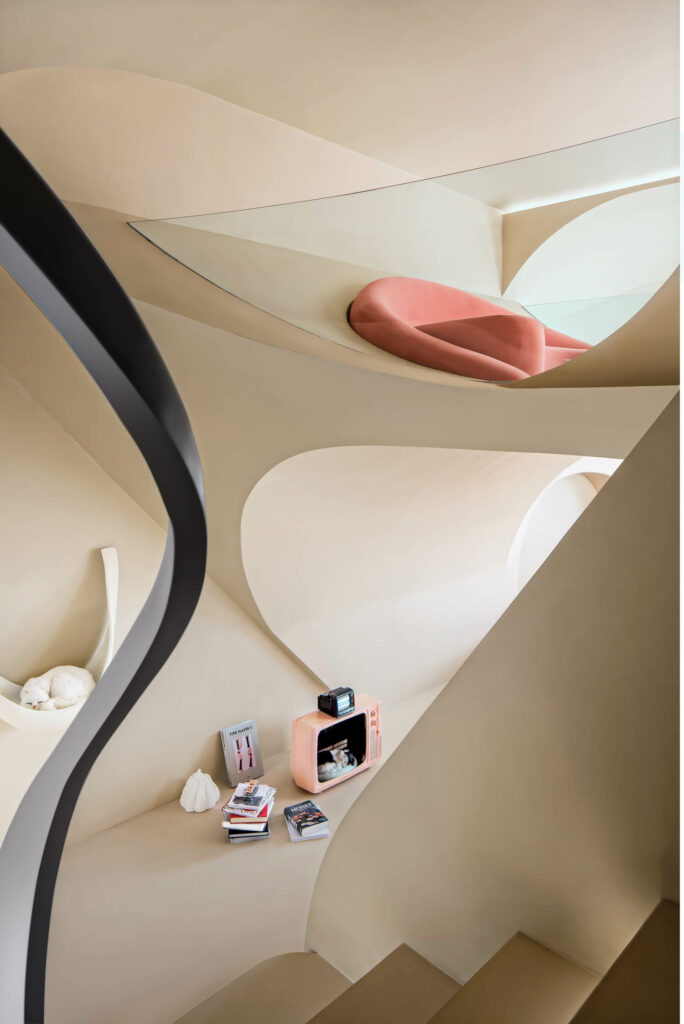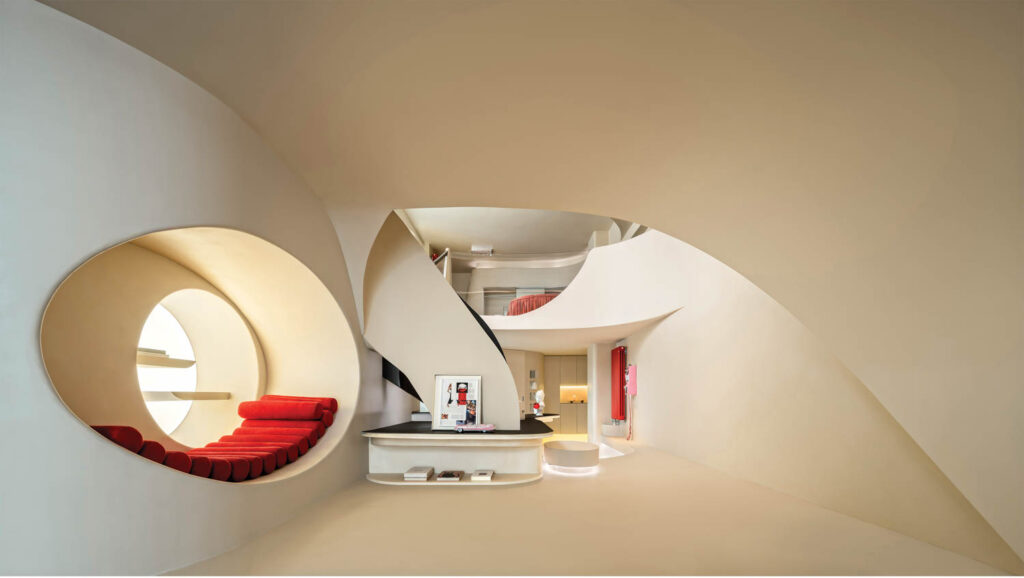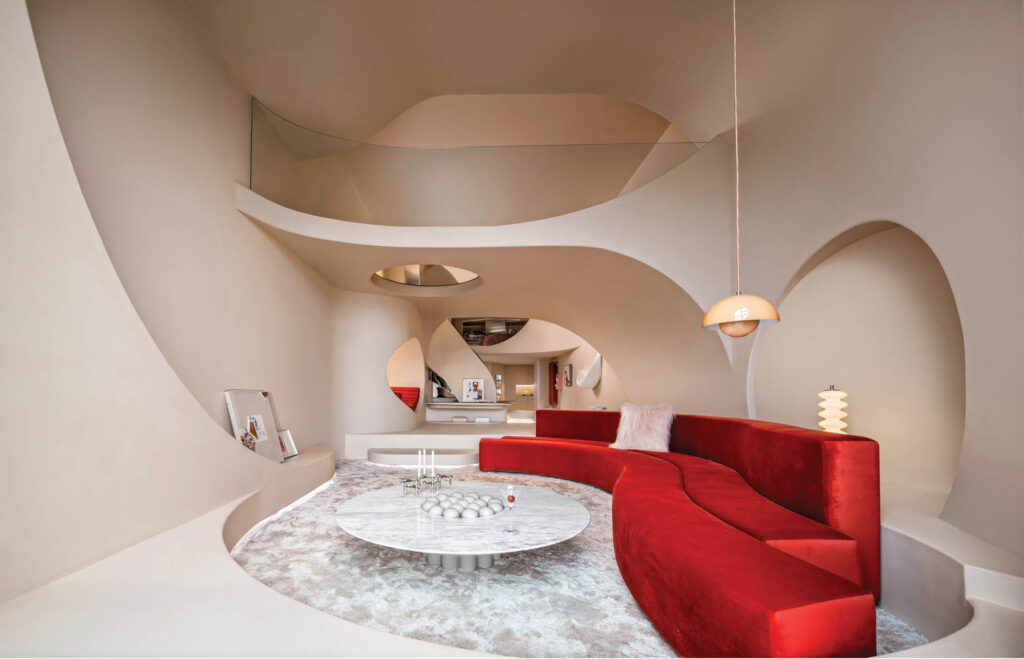 PROJECT TEAM
---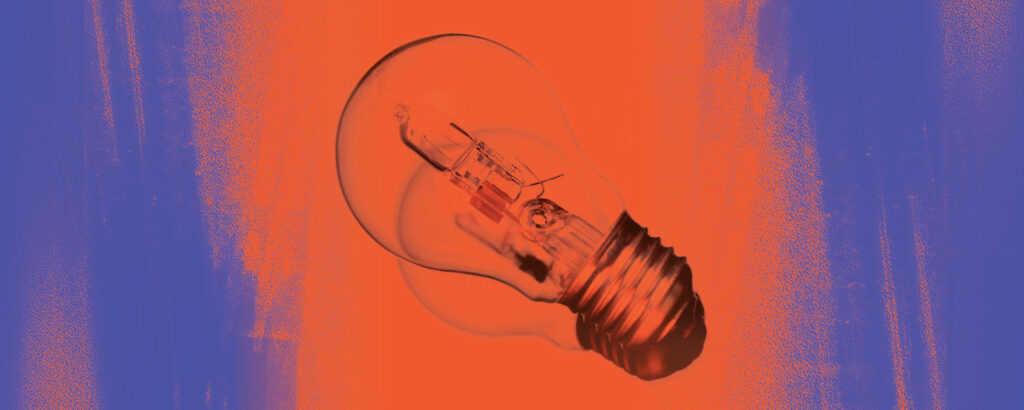 See Interior Design's Best of Year Winners and Honorees
Explore must-see projects and products that took home high honors.
---