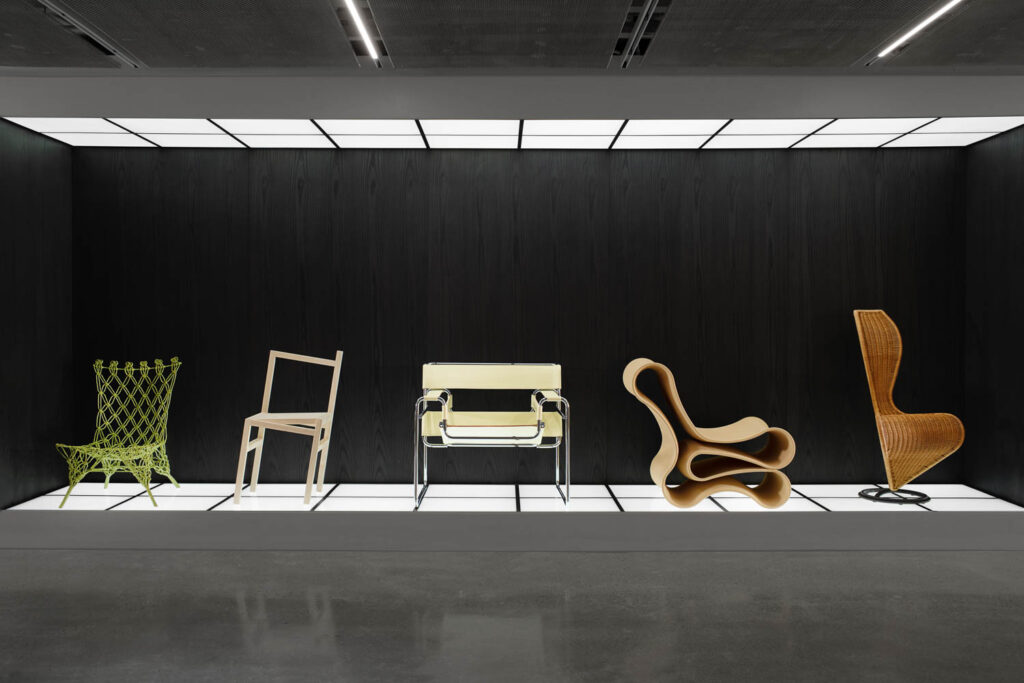 This Store in Beijing Mixes Materials and Textures While Featuring Works by International Designers
From Michael Anastassiades to Patricia Urquiola, the designers featured in the Beijing outpost of Cabana are truly world-class. So when the store's owner approached Kostas Chatzigiannis, architect and founder of KCA, they asked for an interior design that would complement the boutique's objects. Chatzigiannis was up to the challenge. "We wanted to create a store where the displayed products and the clients' experience meet in harmony," he explains.
The architect accomplished this by mixing materials and textures throughout, often in unexpected ways. Most floors are polished concrete, but they yield to ceramic tiles and wood in certain locations. Walls are treated in a soft and grainy plaster, while more ceramic clads the sales counter. A large mirrored installation hosts four Spun chairs. Smaller displays are stainless steel, blue-and-white terrazzo, and aluminum.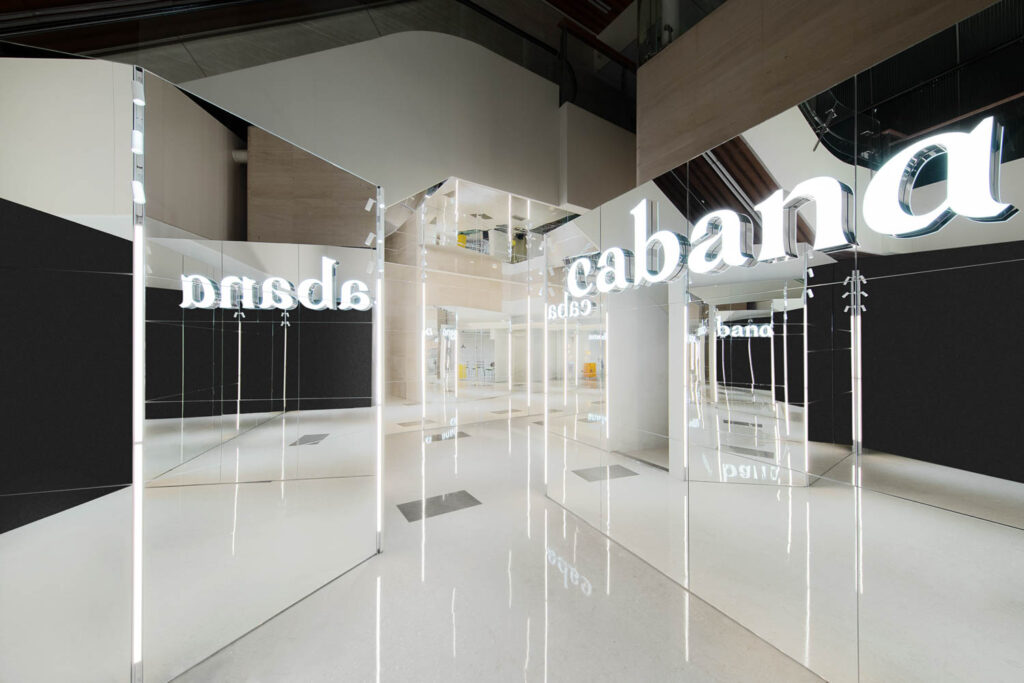 The store was completed in several months, during the COVID-19 pandemic. At the time, the architect was stuck in Greece and movement was restricted in Beijing. This created significant challenges, but Chatzigiannis stayed focused during the process. "I find these 'delays' to benefit the project, as both client and designer have the chance to take a second look at the design, reconsider some of the initial ideas, fine-tune the details, and advance the design further," he says.
Another challenge included the locations of fixed equipment in the store's ceiling. The architect worked with a reduced ceiling height through "different ceiling treatments according to each display area and creating visual attraction points on the human height level."
Located at the basement level of a department store, the boutique surprises clients and offers a unique visual experience. Part of that experience is the mirrored installation directly outside the store's entrance, which contrasts with nearby stores that have more conventional window displays. "In order to invite the visitors to select their home decoration," Chatzigiannis explains, "we first had to engage their senses."