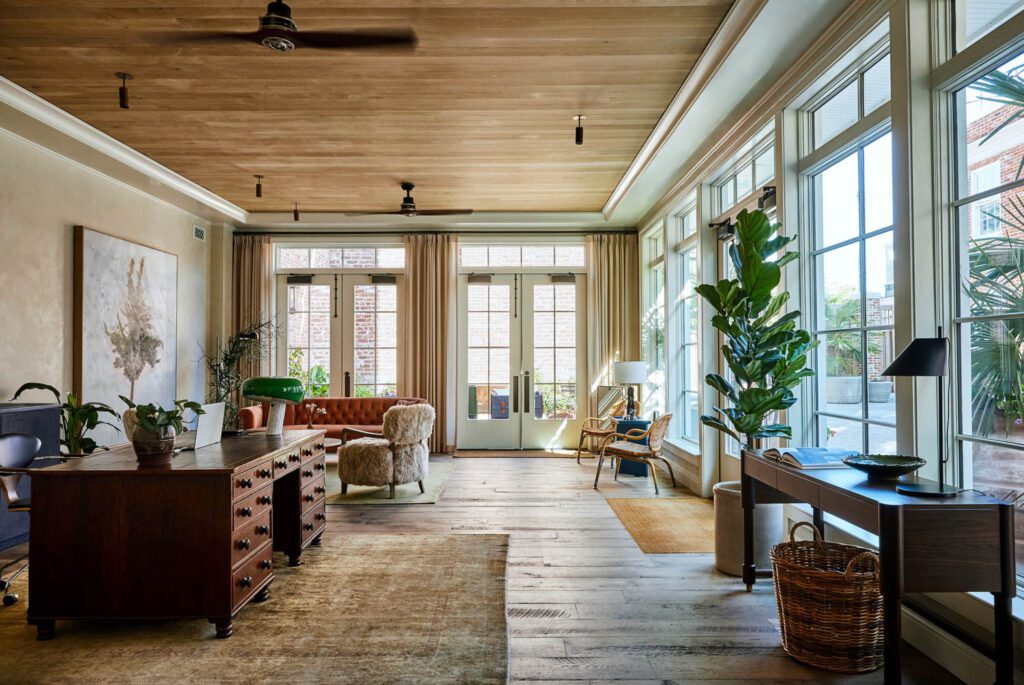 Designers Transform Historic Buildings into an Inviting Boutique Hotel in Charleston
When tasked with turning Victorian-era structures into a 25-room, boutique hotel in Charleston, the design team at Method Co, along with architect Morris Adjmi, rose to the challenge. The resulting space, called The Pinch, nods to the building's past while embracing the present. But it's not just a hotel—all the rooms have full size kitchens, along with three residences for long-term stays, as well as on-site restaurants. The property also includes three residences with full size kitchens for long-term stays, as well as on-site restaurants.
"Our idea was to create spaces which offer convenience of home, but with all of the high touch services of a luxury boutique hotel, and these suites allow guests to unwind and completely relax without leaving their room," says Randall Cook, CEO and founder of Method Co. "We saw an opportunity to set a new standard by establishing a hotel that elevates hospitality through soulful design, and cultivates a deep respect for heritage."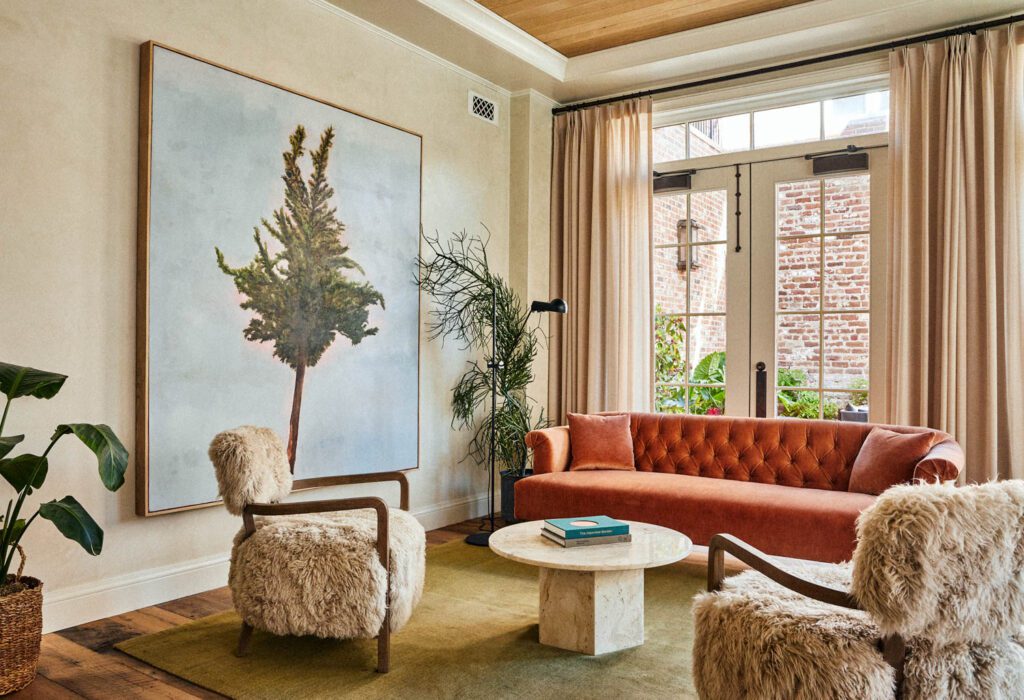 The Pinch is an assemblage of five properties in total, from the main building on the corner of King and George Street, which was previously a billiards hall, to a new space by Adjmi that features a limestone facade and a soon-to-come retail corridor. The interiors reference the property's heritage through traditional materials such as clay, stone, and original wood as well as modern accents paired with vintage finds, creating a layered aesthetic. "The Pinch draws inspiration from the great English traditions of craftsmanship that were brought over to Charleston and played such a large role in creating so many of the incredible homes and structures that give Charleston so much charm," adds Daniel Olsovsky, creative director of Method Co.
Guest rooms feature oiled herringbone floors from Italy and vintage rugs as well as bespoke finishes, including handmade, ceramic glazed lamps by Aaron Poritz. Suites and long-term residences include contemporary kitchens outfitted with Boos walnut countertops, farmhouse sinks and custom cabinetry by Adjmi. Of course, guests will have plenty of options if they are not up for cooking. On-site restaurants slated to open soon include the Quinte Oyster House, which will be located directly off the hotel lobby, and a full-service restaurant based on French fundamentals and Charleston cuisine. Not to mention a bar with cobblestone courtyard seating, offering guests a welcoming space to unwind—in a pinch.