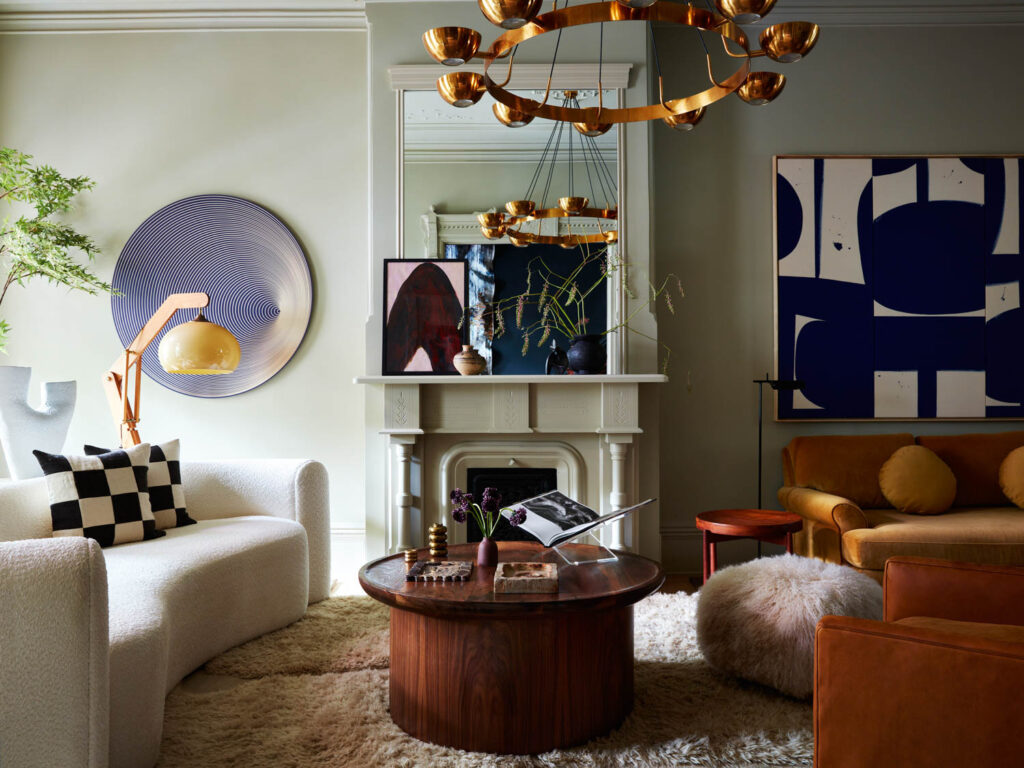 A Historic Brooklyn Brownstone Receives a Modern Update
Young couple Lauren and Will—in their mid-30s—have been living in New York City for almost a decade. A few months ago, following the birth of their first child, they decided to move from their apartment in search of more space. It took them eight months to find this 1901 brownstone in South Slope, Brooklyn. They immediately fell in love with the original features, including the stained-glass windows, but they also needed to make some changes. They decided to start a renovation with the help of Appel Architecture, who recommended Crystal Sinclair Designs for the interior spaces.
With her team, Sinclair answered her client's wishes to move away from a neutral look in favor of something a bit bolder. She created depth through the use of inviting and audacious colors throughout. For example, the dark entrance leads to the living room, which is much brighter and offers an invitation to slow down next to the fireplace, surrounded by curved furnishings. The kitchen features blue and green tones while the bathroom is adorned with a blue and lilac marble. Velvet and tile accents add texture, contributing to the cozy and sensual atmosphere, which feels like a warm hug.
The narrow footprint of the townhouse—similar to most brownstones—pushed Sinclair to be more creative in finding the best ways to optimize every inch, such as the metal/glass partition wall that smartly divides and connects the primary bedroom and the bathroom at the same time.
In the main living space, the vintage floor lamp was the starting point to source the rest of the midcentury-inspired pieces. Several artworks complement the fresh interiors characterized by an organic and modern design, which perfectly corresponds to the inhabitants.
"We strove to create a family-friendly space that begs you to come in and sit a while," says Sinclair. "You feel at home right away as you enter."