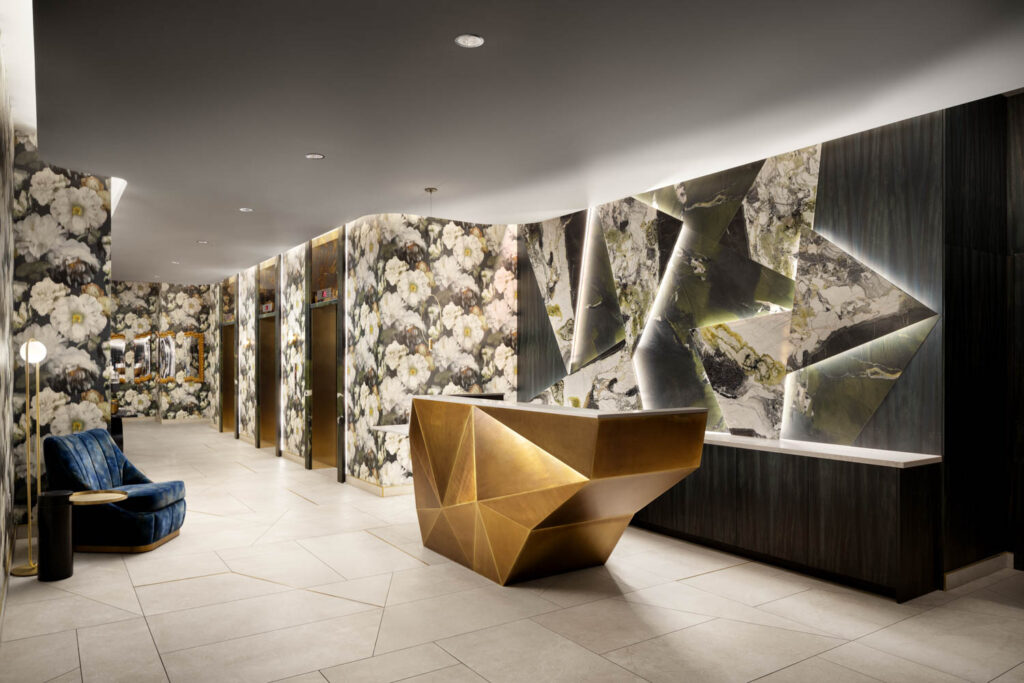 An Oscar Wilde-Inspired Hotel Nods to One of His Classics
This boutique hotel is a literature lover's dream. CHIL Interior Design turns Oscar Wilde's The Picture of Dorian Gray into a hotel in Calgary, Canada that invites visitors to step into the story. Aptly named, The Dorian is part of Marriott's Autograph Collection and features Victorian elements a la the novel's era, as well as bold colors, patterns, and textures.
How does one design a space that reinterprets a classic without being overly literal? "[We] didn't want to represent only plot points, but were more interested in representing feelings or emotions," says Adèle Rankin, global lead and principal at CHIL. "In the case of Oscar Wilde, that meant creating spaces that captured a sense of humor and wit, and the whimsy of his writing."
Capture it they did. While the novel's iconic shattered mirror welcomes guests to the lobby, more subtle nods to the book are found in classic patterns like tartan and houndstooth. Materials like brass add a touch of historic character. Colors are deeply saturated, enveloping the space with a considered richness. As for the hotel guest rooms, each references the book's 19th-century interiors with custom wall coverings designed to match upholstered chairs and sofas.
"We always looked for that hero moment within the space," shares Sandy Lu, senior associate at CHIL. "For example, if you look at the Prologue café, the hero moment is the bar. That's where you'll see bold patterning on the floor and interesting color, but that's not something that we then applied everywhere."
From subtle florals that reflect Victorian-era sentiments to sharp geometries, the hotel stays true to Wilde's work. This is especially evident in The Dorian's upscale dining space, The Wilde, where a series of digital screens display the movement of a peacock—a reference to the flashy mannerisms of the novel's protagonist.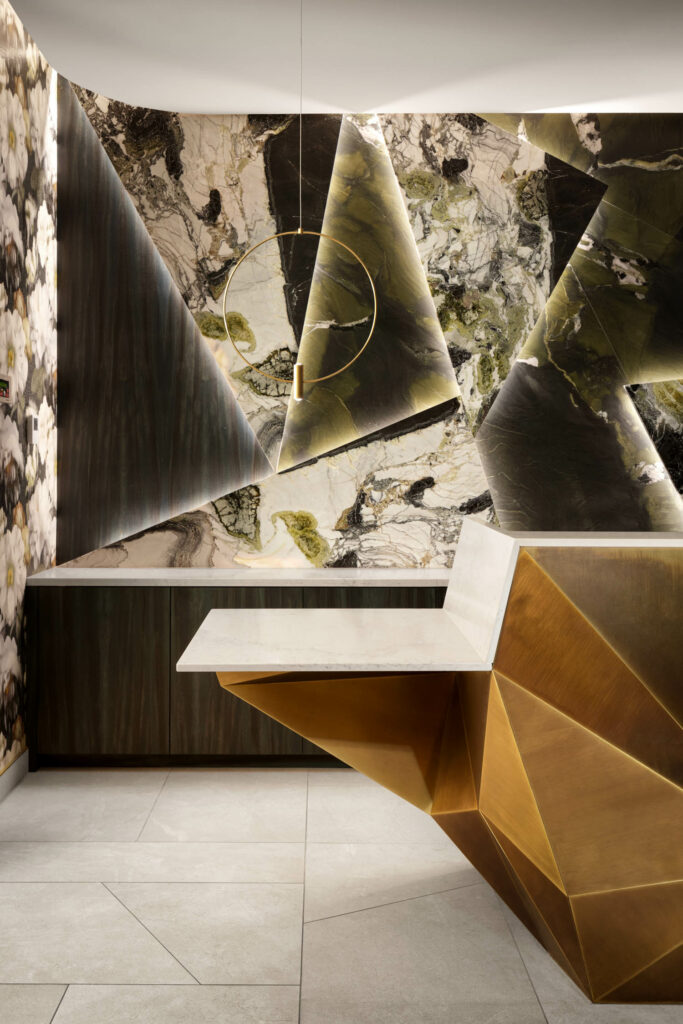 After adding a literary-themed space to their repertoire of hospitality destinations, the designers at CHIL continue to expand their inspiration. "I feel like now that we've done a literary-inspired space, maybe the next one should be inspired by a song or a piece of artwork," says Lu. "As designers, I think our instinct is to do something that we haven't done before."
Inside The Dorian, a Literary-Inspired Hotel by CHIL Interior Design