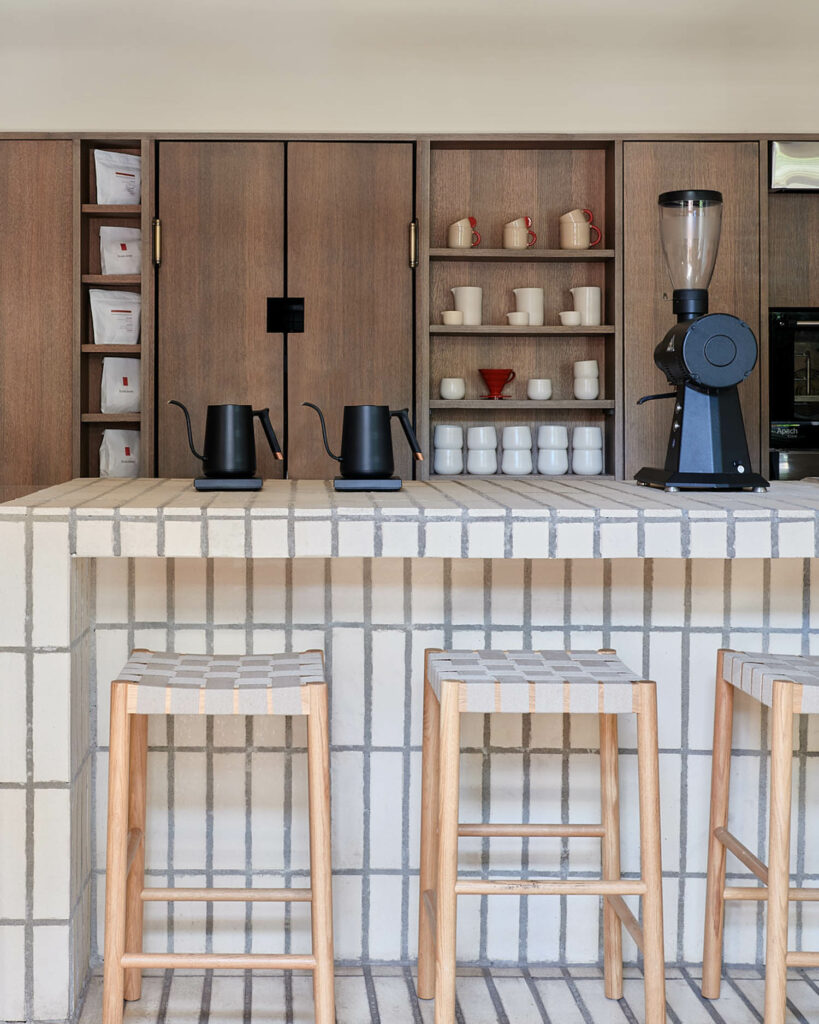 A Classic Coffee Machine Informs the Design of This Chic Café in Kazakhstan
For the specialty coffee shop Julius, tucked into the heart of Kazakhstan's Almaty neighborhood, a classic La Marzocco coffee machine wasn't just an essential piece of culinary equipment: it was the inspiration for the entire design. When ABR Group asked the New Architects of Almaty Workshop (NAAW) team to brew up the look of the 450-square-foot café, they looked to the machine's red exterior for the signature front door and accents, including the logo and brand identity.
Coffee itself inspired the material palette of rich wood and creamy vaulted ceilings. German clinker bricks also take pride of place. "This is exciting for us, how the material works in different ways," says Elvira Bakubayeva, architect and NAAW cofounder. "They transition from the entrance steps outside to the internal flooring and up to the countertop of the coffee bar," forming a kind of stage for the coffee machine and all it can do.