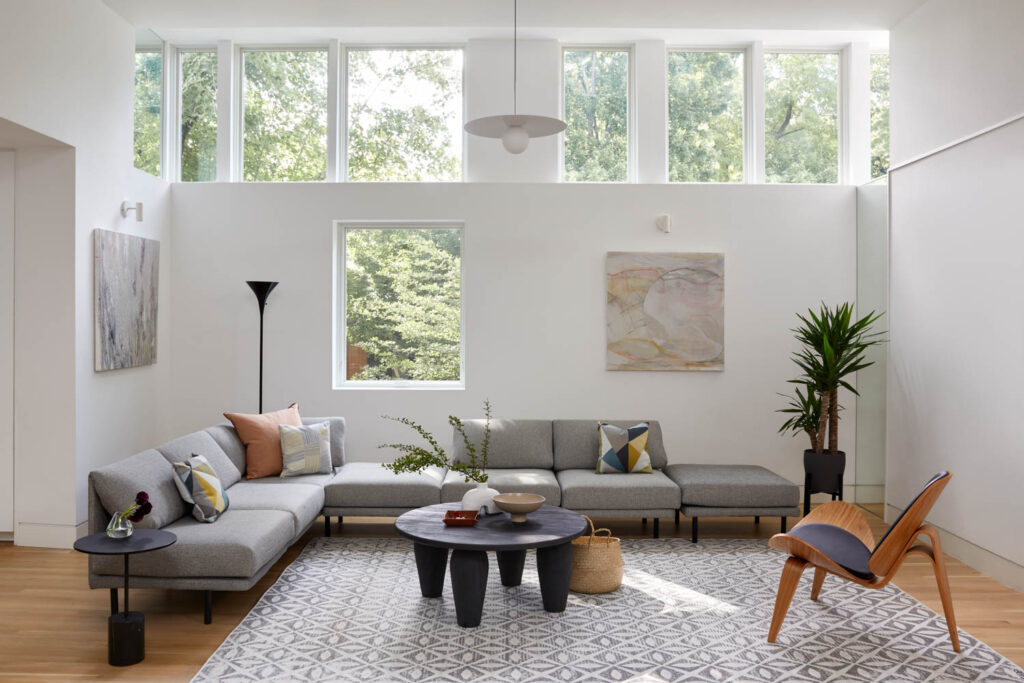 Colleen Healey Erects a Clerestory on a Modernist Home
When Sasha and Shay Knaani bought a four-bedroom, three-bath split level in Chevy Chase, Maryland, they loved a lot about it: the Modernist brick structure, dating back to 1956; its convenient location on a major road; and its verdant backyard, ready to be gardened. But each plus came with a minus. The original structure was not quite big enough. The road made privacy difficult in the front-facing rooms. And the backyard was disconnected from much of the house, blocked from view at the main level by those bathrooms and bedrooms.
Colleen Healey Architecture helped them lighten up—literally. "My very first instinct was to remove the existing roof, keep much of the brick structure intact, and just float a new flat roof over the top," Healey says. Between the new roof and the original brick, she installed a clean-lined clerestory of bands of windows, which christened the Knaani's home The Clerestory House. "It brings in light," she says, "but gives them complete privacy in the great room."
A total reorganization of the rooms below increased focus on the garden. Healey moved the main entrance from the side to the front, where new dark brick walls orient the split-level stairs.
Eliminating one of the bedrooms and reconfiguring the primary bedroom suite meant that, upon entering, guests could see all the way through the house to the garden, without seeing any of the private spaces. And relocating the kitchen to one side created the opportunity for a cozy side court with further garden access.
Along with the clerestory, Healey also built a garage, with two bedrooms and a single-story kitchen addition, bringing the new abode to an ample 4,000-square-feet comprising five bedrooms and five-and-a-half bathrooms. Local artist Kate Zaremba crafted dramatic wallcovering for a glamorous powder room, but otherwise, Healey says, "We didn't use a lot of different materials in the project." It was mostly sunlight and brick. "I love those brick walls," she notes," and how "this piece of the outdoors made its way inside."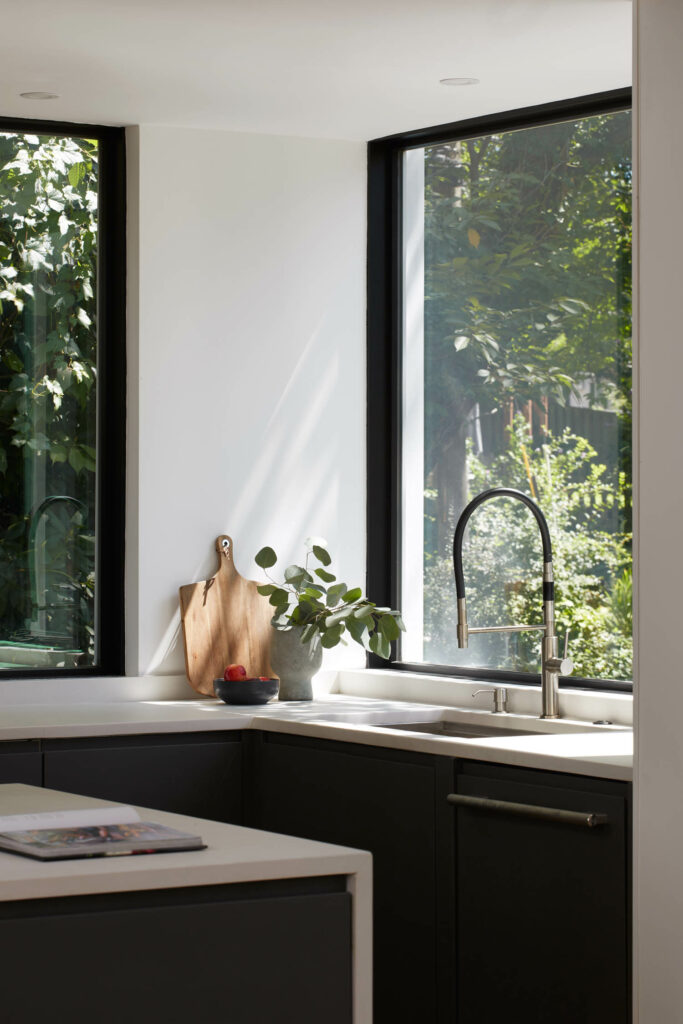 Inside a Modernist Home With a Light-Filled Clerestory