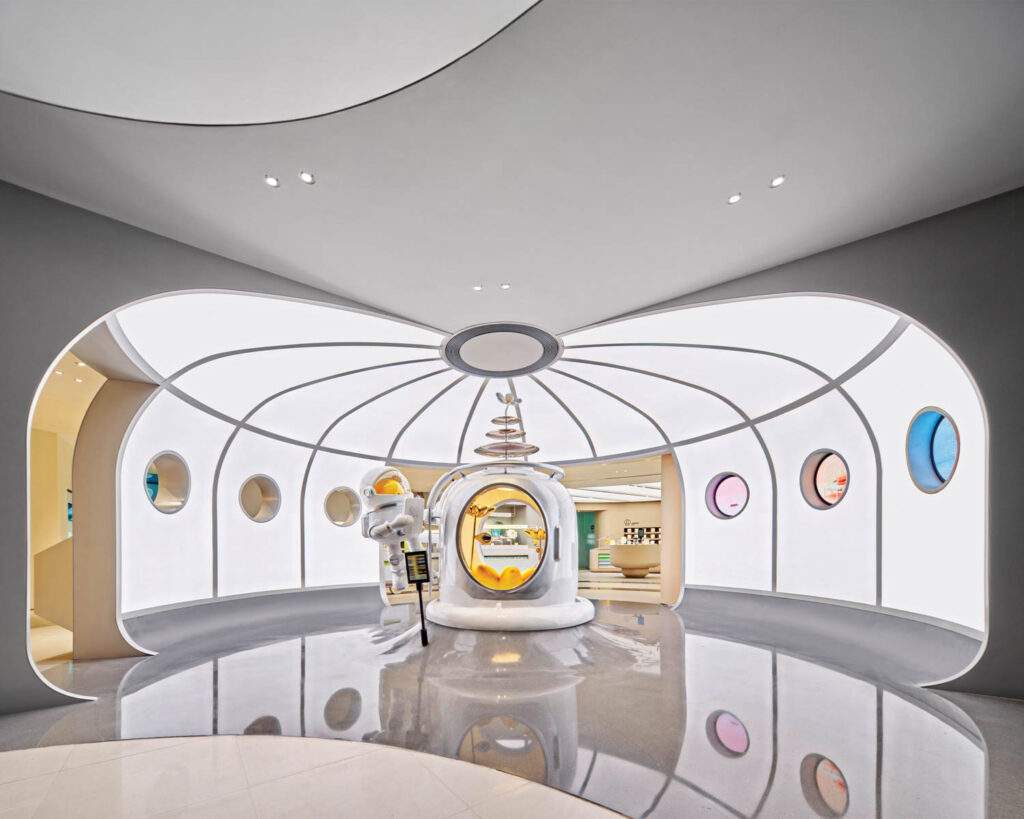 Candy Colors and Glossy Materials Enliven This Cosmetics Store by Leaping Creative
In the crowded Chinese beauty market, Super Seed has carved out a niche by blending plant-based ingredients with those that are laboratory made. For the skin-care brand's first brick-and-mortar store, Super Seed asked Leaping Creative to conceive an interior that reflects its core purpose—to make products that harness the healing power of nature—as well as its tech forwardness. Design director Zen Zheng and team imagined the 3,300-square-foot shop as a "futuristic farm," using candy colors and a mix of glossy materials—steel, terrazzo, lacquer—for a stylish sci-fi effect.
Customers step into a foyer that looks like a greenhouse in outer space, where an astronaut peers into a capsule holding luminous flowers. Inside, shoppers are encouraged to become explorers themselves. The heart of the store displays such items as hemp seed face oil on sleek steel islands, inspired by haulage carts, that sit on wheels fixed on illuminated circular tracks. Adjacent thematic rooms aim to build trust with customers and teach them about natural ingredients, such as a "laboratory" for hands-on classes. There, Leaping Creative specified tinted yellow-glass walls and stainless-steel tables topped with cartoon figurines, sending the message that the brand is both scientific and approachable.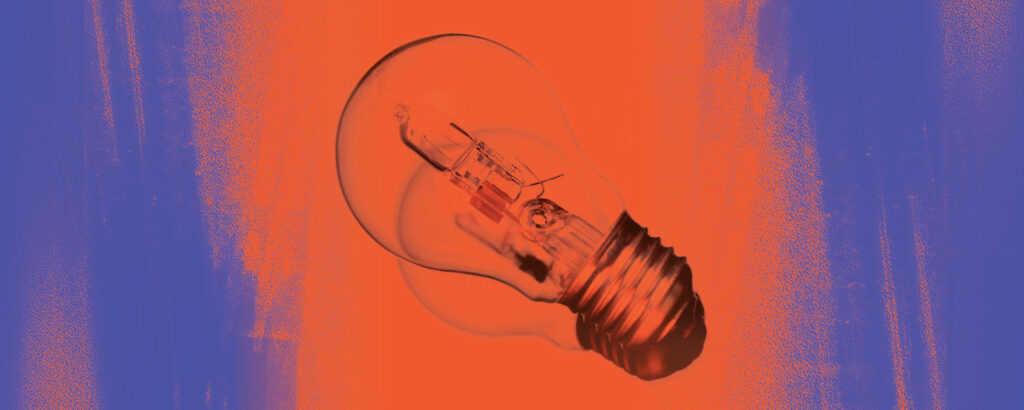 See Interior Design's Best of Year Winners and Honorees
Explore must-see projects and products that took home high honors.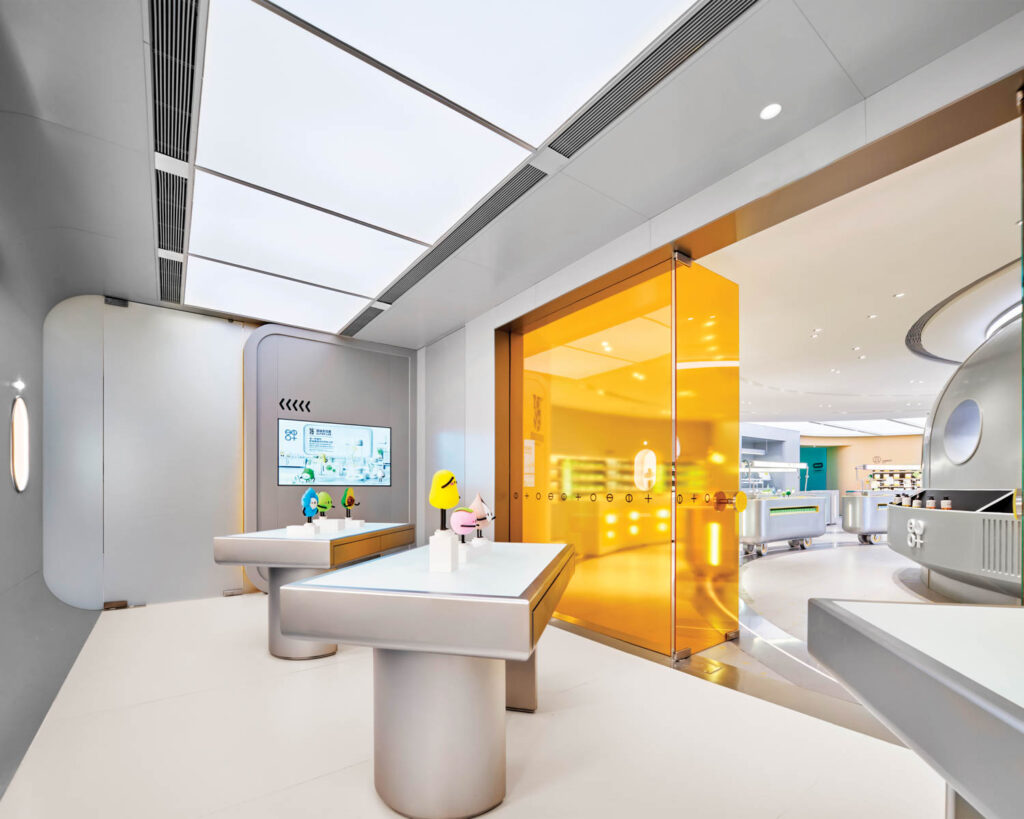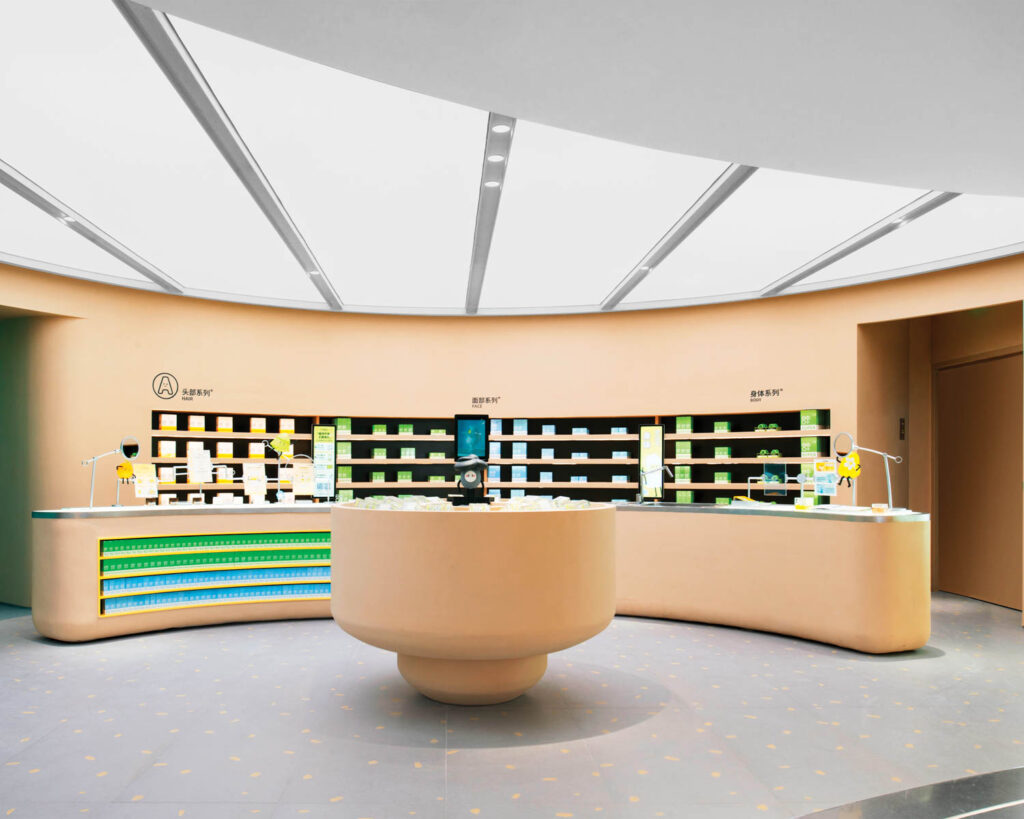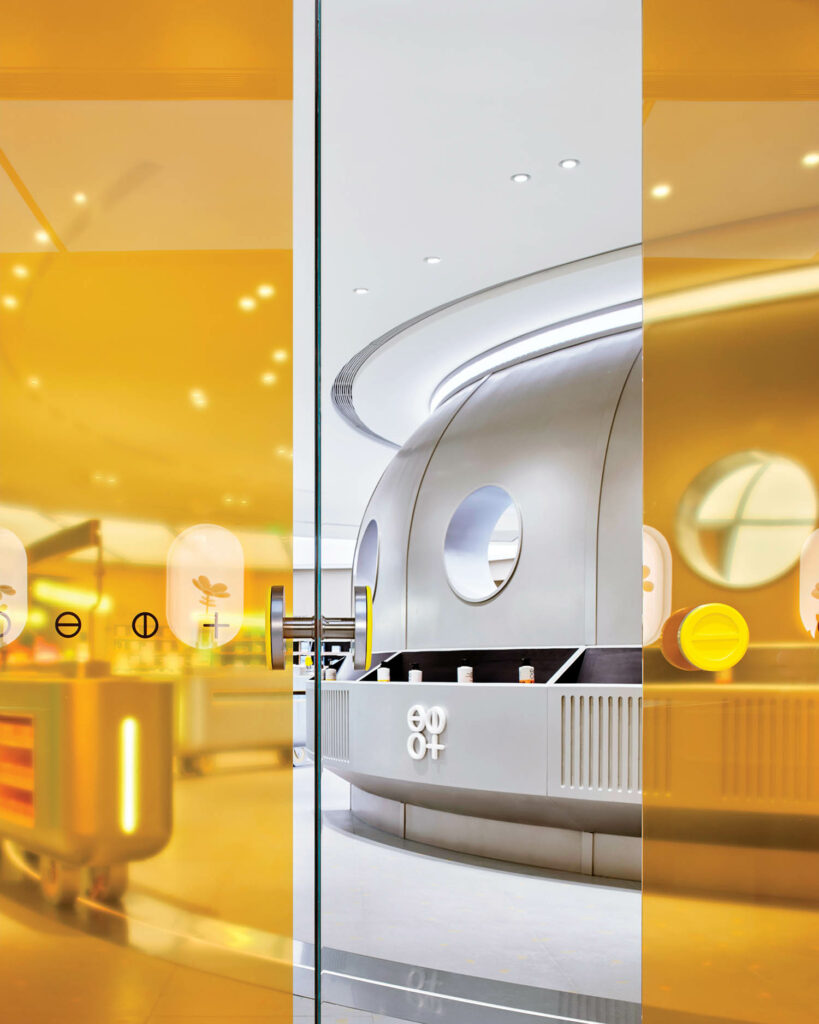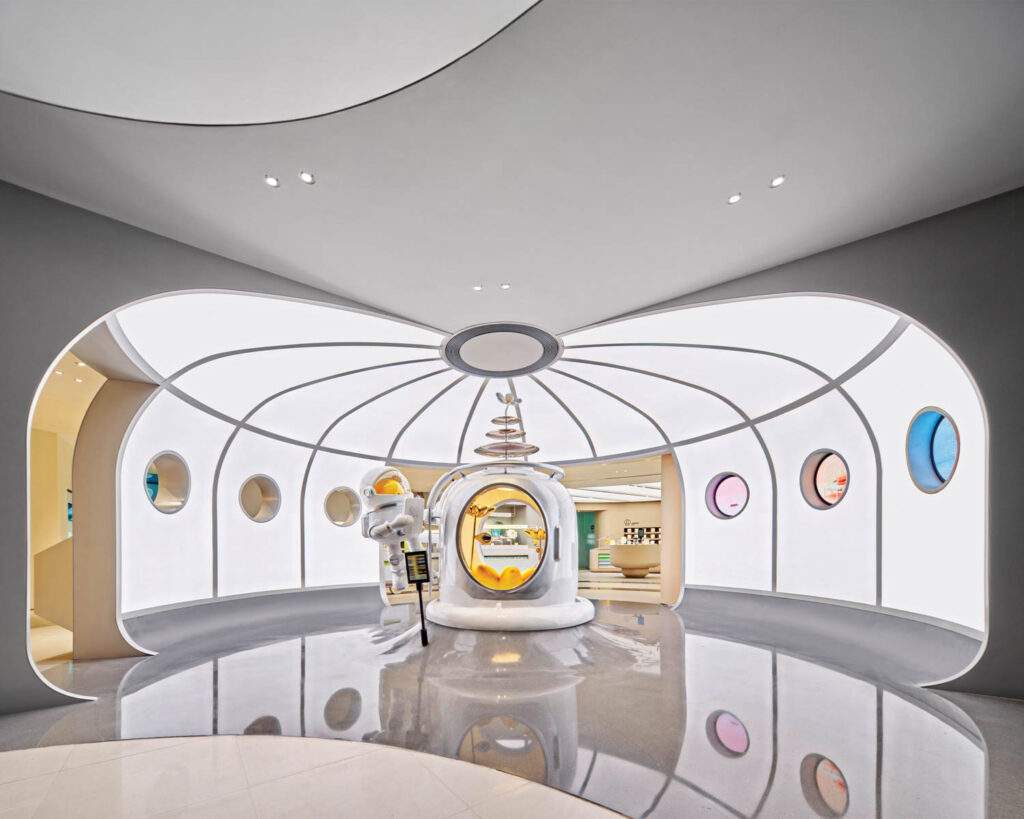 project team
Leaping Creative
: zen zheng; mindong zeng; chang chen; zijun luo; zhenyu yao; hongzhi wang; zhibin zhu; mindong zeng; zijun luo; zhuji li; ailian wang; jiarong feng; weizhen tan; zixin huang; baiquan yu; shuogan zheng.