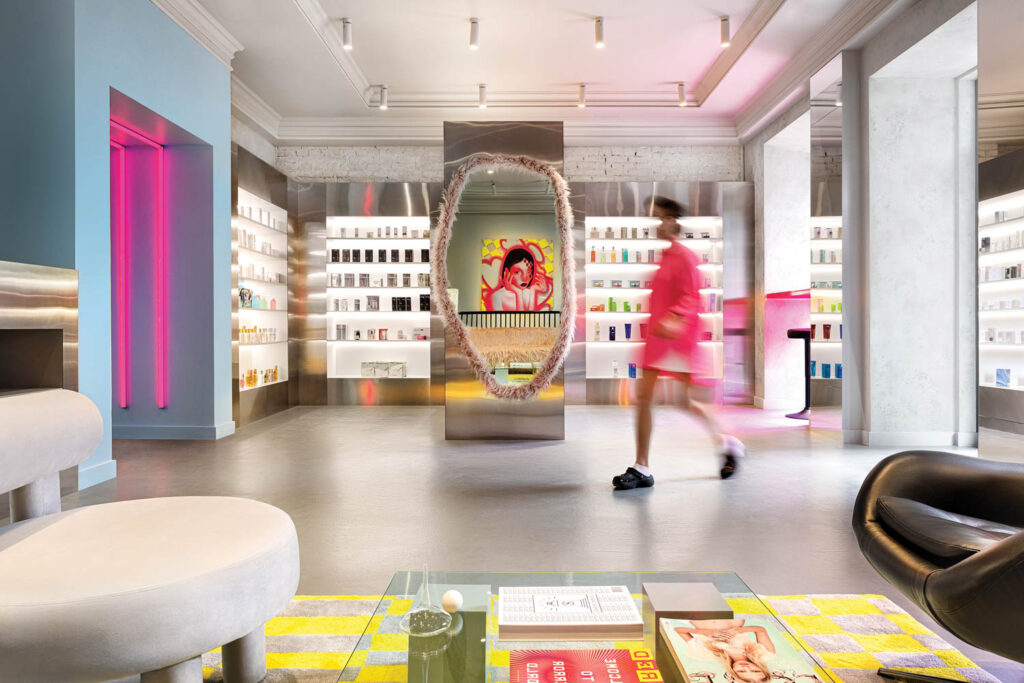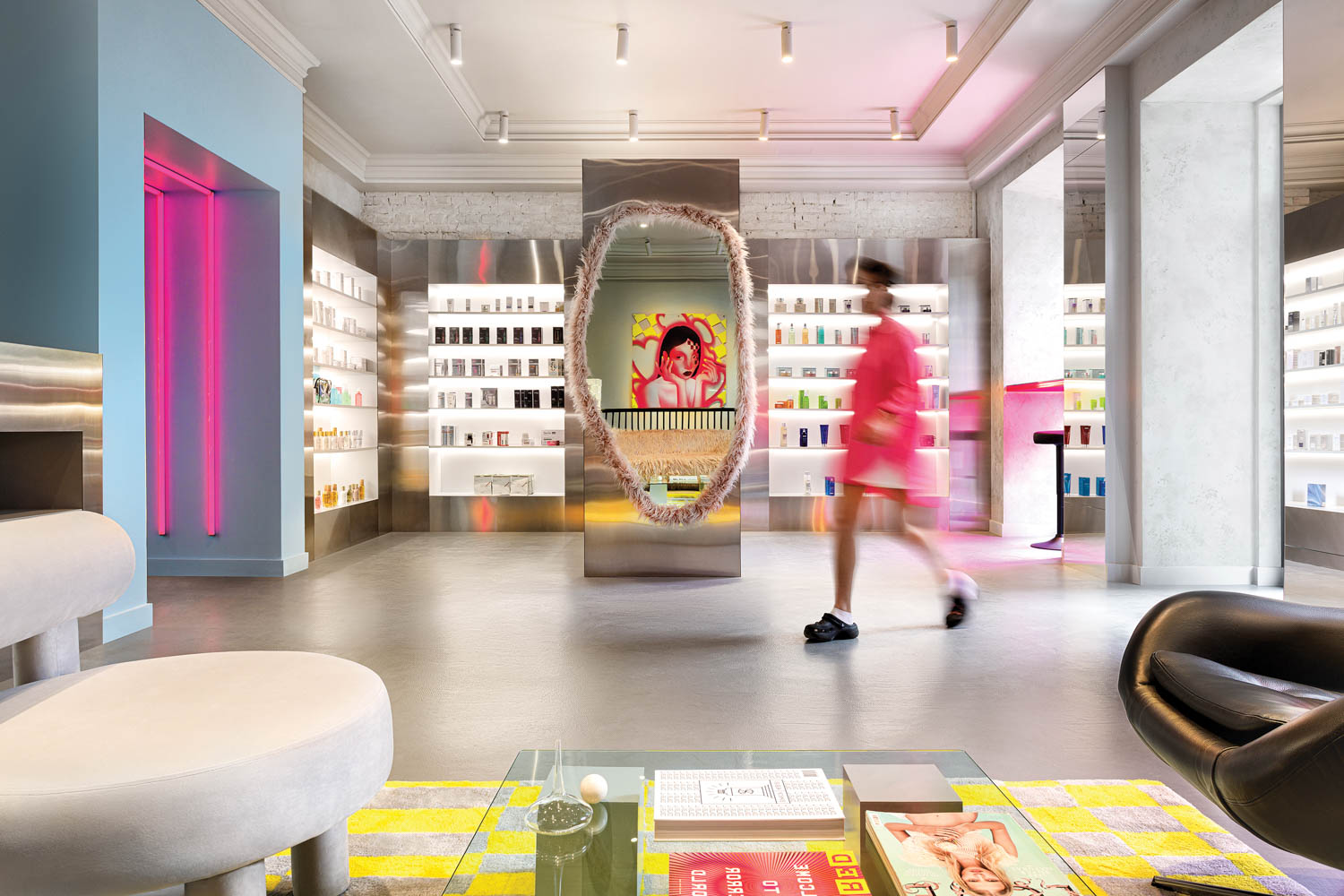 Hot Shots: Temproject Designs Mila's Beauty, a Joint Cosmetics Store and Café in Kyiv
Anastasiia Tempynska, the former competitive ice-skater, now 29-year-old architect believes we are all different, that's why we are beautiful. It's a philosophy that dovetailed perfectly with this joint cosmetics store and café, a 750-square-foot project in Kyiv, Ukraine, by her 2021-founded firm, Temproject.
Tempynska employed an LED-lit envelope of brushed steel and polished gray concrete, a laboratory-esque backdrop for colored plexiglass, RGB lamps, and fur trims—elements that nod to eyeshadows, blushes, and brushes and inject futuristic-tinted joy in the war-torn city.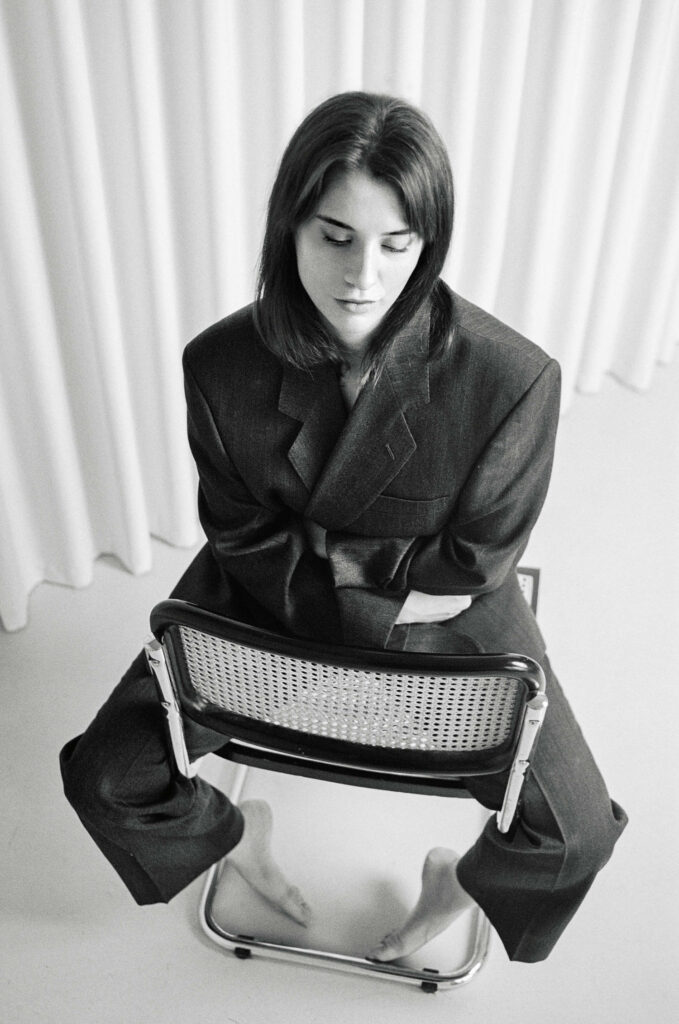 Inside Mila's Beauty in Kyiv, Ukraine