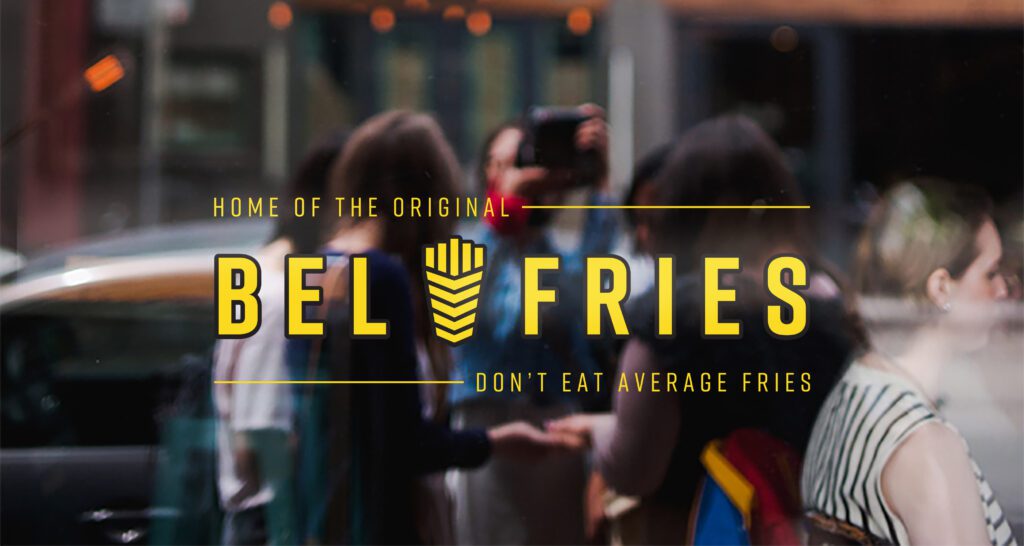 Crème Conceives of Signage and Graphics for an Artisan Belgian Fry Shop in New York
2021 Best of Year winner for Collateral Branding/Graphics
These are some of the punchiest 210 square feet in town. Space limitations were anything but for Crème founder Jun Aizaki when devising the concept—from packaging, menus, uniforms, and signage to interiors and environmental graphics—for the artisan Belgian fry shop. The cohesive aesthetic centers on the inherent shape of French fries and their spontaneous movement when they're tossed and seasoned, resulting in linear, playful patterns (wall of crisscrossing LED tubes, X's on the craft-paper "fry cones") rendered in a gold, yellow, brown, and black palette.
PROJECT TEAM
Crème
: Jun Aizaki; Kisho Oshima; Colleen Smith; Tina Feng ; Rick Lee
more
Projects

10 Questions with… Crème's Jun Aizaki

Over the years, design firm Crème—founded by Jun Aizaki—has garnered a high-profile client list that includes some of the biggest names in hospitality.

Awards

Best of Year Awards 2021

Interior Design celebrates design in all its forms with the 2021 Best of Year Awards. See the winner's gallery here.