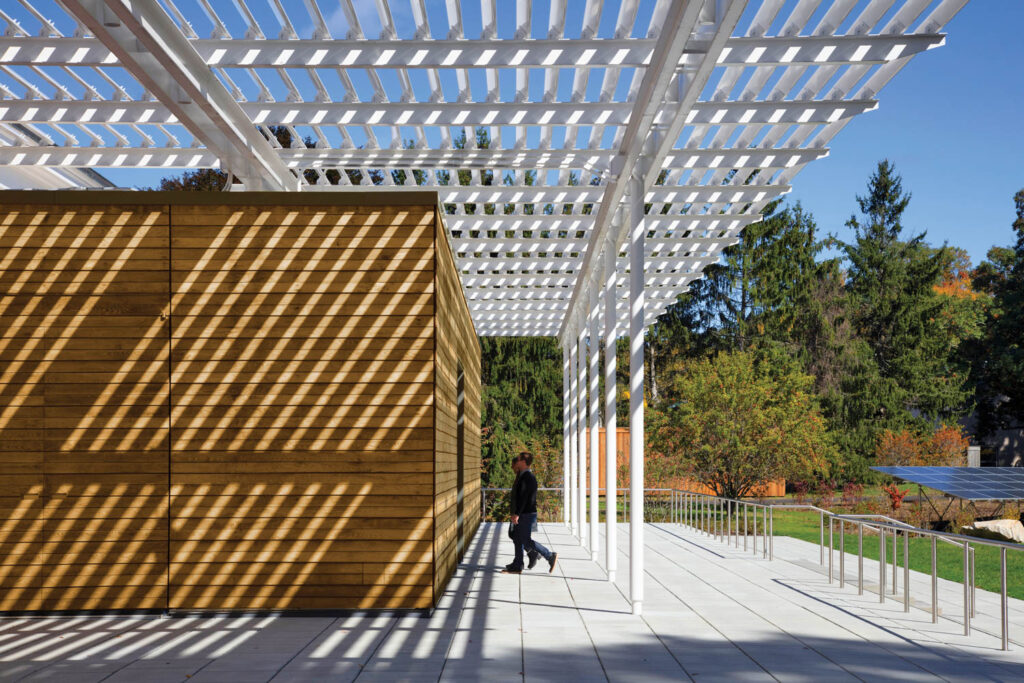 FXCollaborative Designs a Cultural Hub in Tarrytown, New York
Built in 1908 as a citrus greenhouse on the former Rockefeller family estate in Tarrytown, New York, the orangerie recently received a stunning face-lift courtesy of FXCollaborative's adaptive reuse and redesign. The firm salvaged as much of the existing structure as possible to create the new 15,700-square-foot David Rockefeller Creative Arts Center, complete with theatrical lighting, retractable indoor seating, a terrace, and advanced MEP systems enabling the building to achieve net-zero annual energy consumption.
The facility is intended as an artists' studio, performance space, and rotating gallery; its inaugural exhibit celebrated Women's History Month with a slate of modern works by female talents. "Every detail is rooted in supporting the creative process across disci­plines," FXCollaborative senior associate Brandon Massey explains. The project's forward-thinking scheme extends beyond sustainability, with gender-inclusive restrooms and accessible indoor/outdoor spaces allowing unfettered access to artists and guests of all abilities—a remarkable feat for such a historic institution.
Inside the David Rockefeller Creative Arts Center