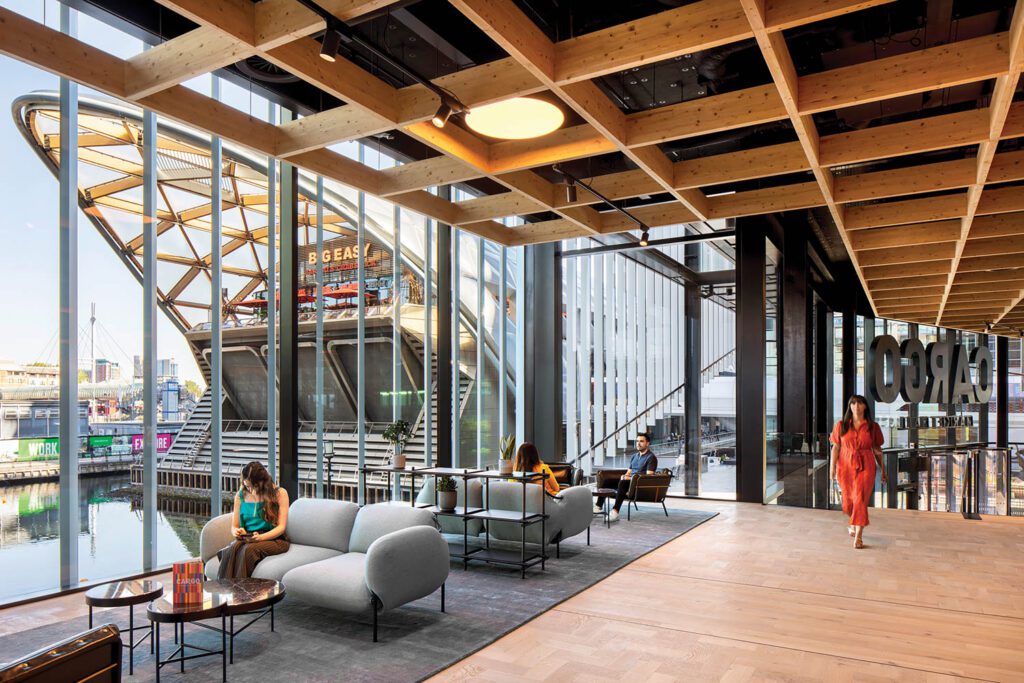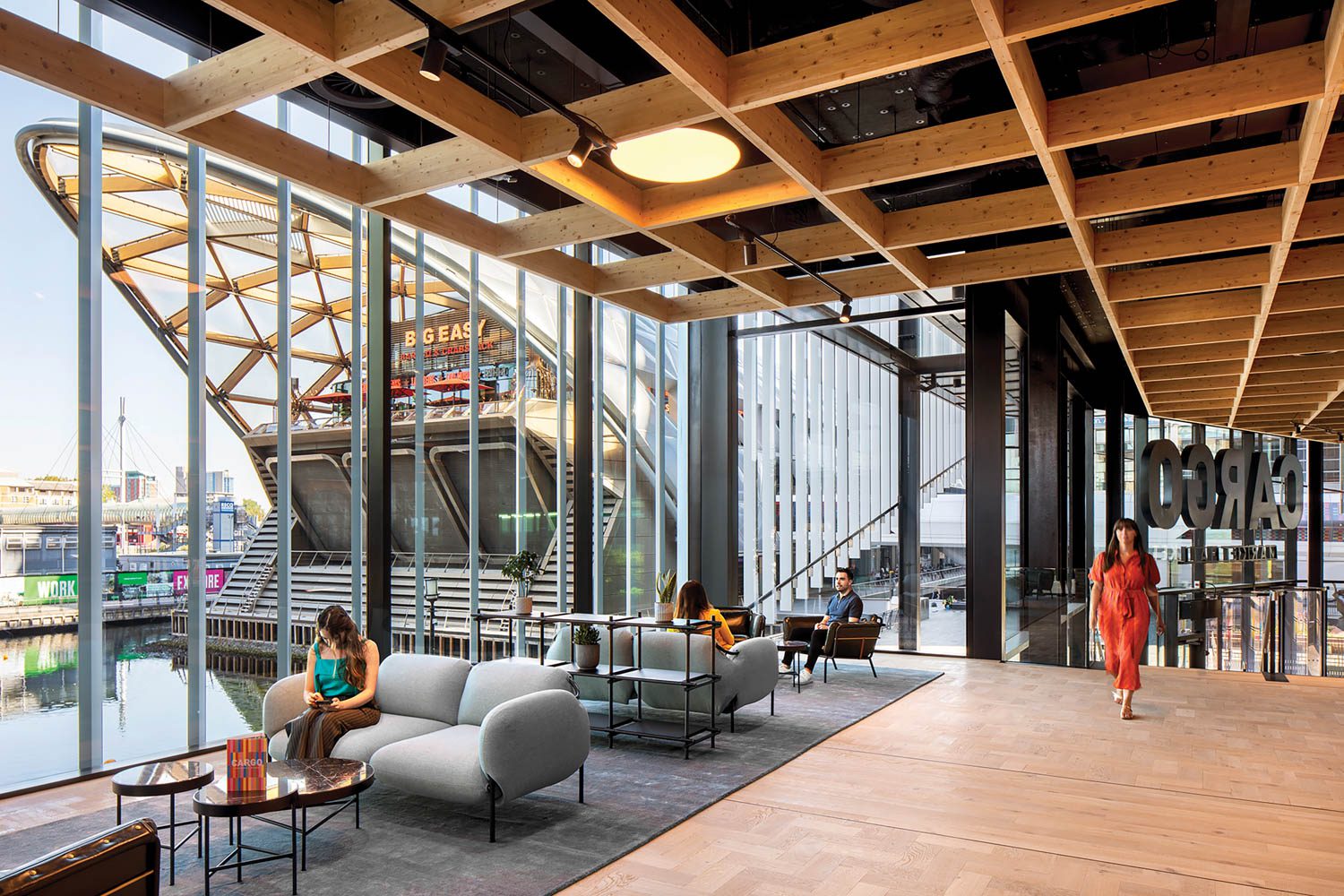 Gensler Spotlight: Europe
When Cargo Crossrail Place, a 15-story office building in Canary Wharf, was completed in 1991, it was sited at the back of the city's new financial district. But an underground station built six years ago by Foster + Partners on the structure's north side changed that. "It's like a boat sailed in—150,000 people a day were walking past an elevation of the building that was never anticipated to be seen," says Harry Cliffe-Roberts, a studio director at Gensler London.
To remedy that, Cliffe-Roberts and team transformed the 380,000-square-foot tower from a secure, sealed box into a welcoming hub that serves not just the people working upstairs but also the entire district. The first two levels are dedicated to a public market hall, where tenants and commuters alike can grab coffee, go to happy hour, or take a meeting on the quieter, European oak–floored mezzanine, its whitewood glulam ceiling grid serving as a transition between the public realm and the entrance to the office floors above. "Tenants want that kind of buzz now," Cliffe-Roberts continues, "that third space that their employees can use." Side entrances lead to ample bike storage.
Gensler designed Cargo Crossrail Place for flexibility so that the building can keep up with the changing neighborhood for another 30 years. A stick glazing system around the market hall increases transparency today but can be demounted and replaced with another material later. Even the market spaces were conceived to be adaptable to other uses down the road. Adds Cliffe Roberts: "It's all about creating a loose fit."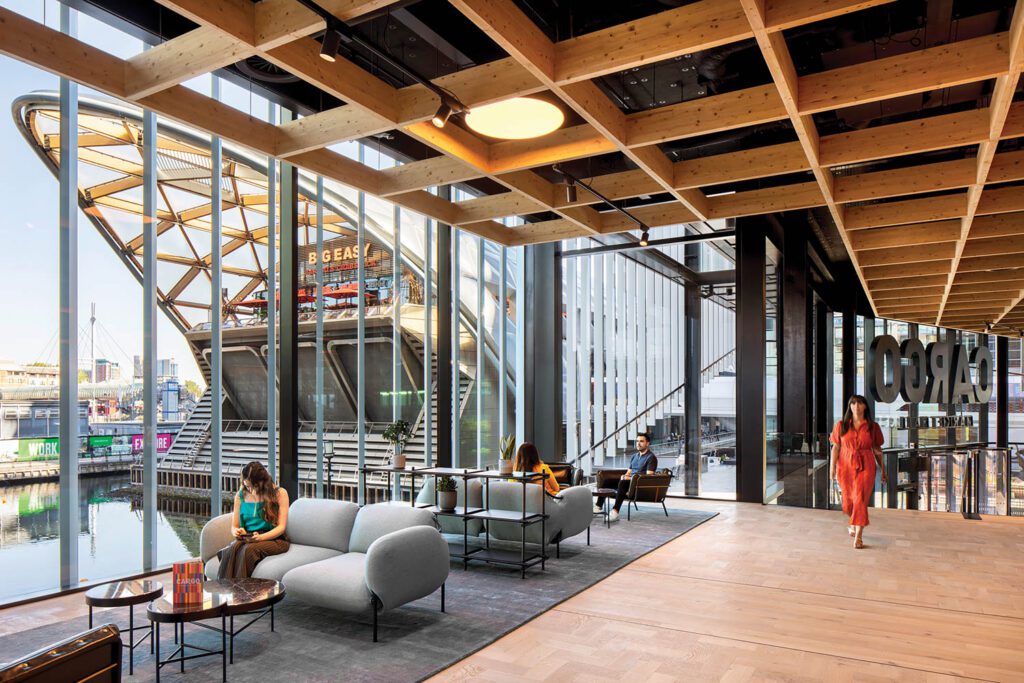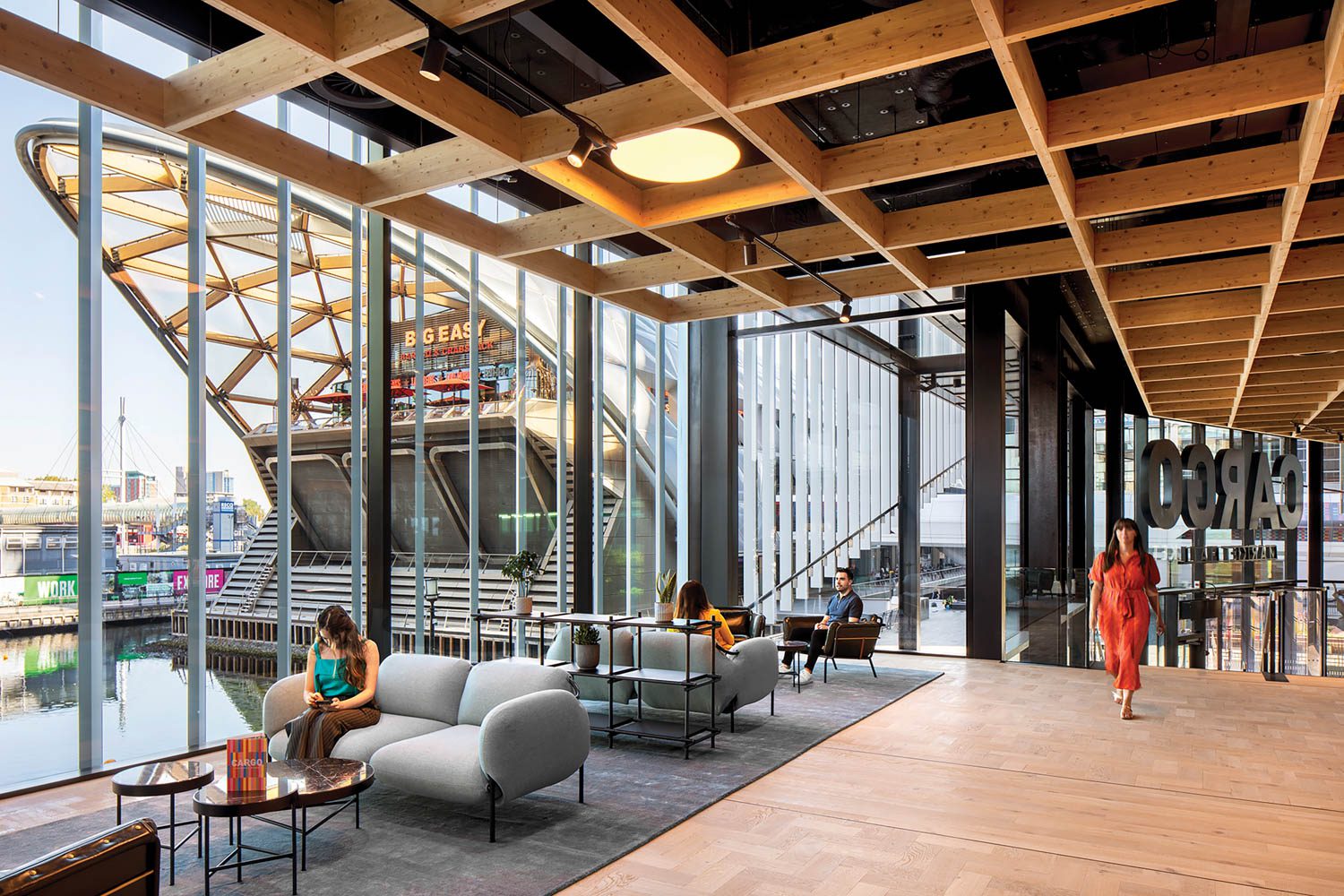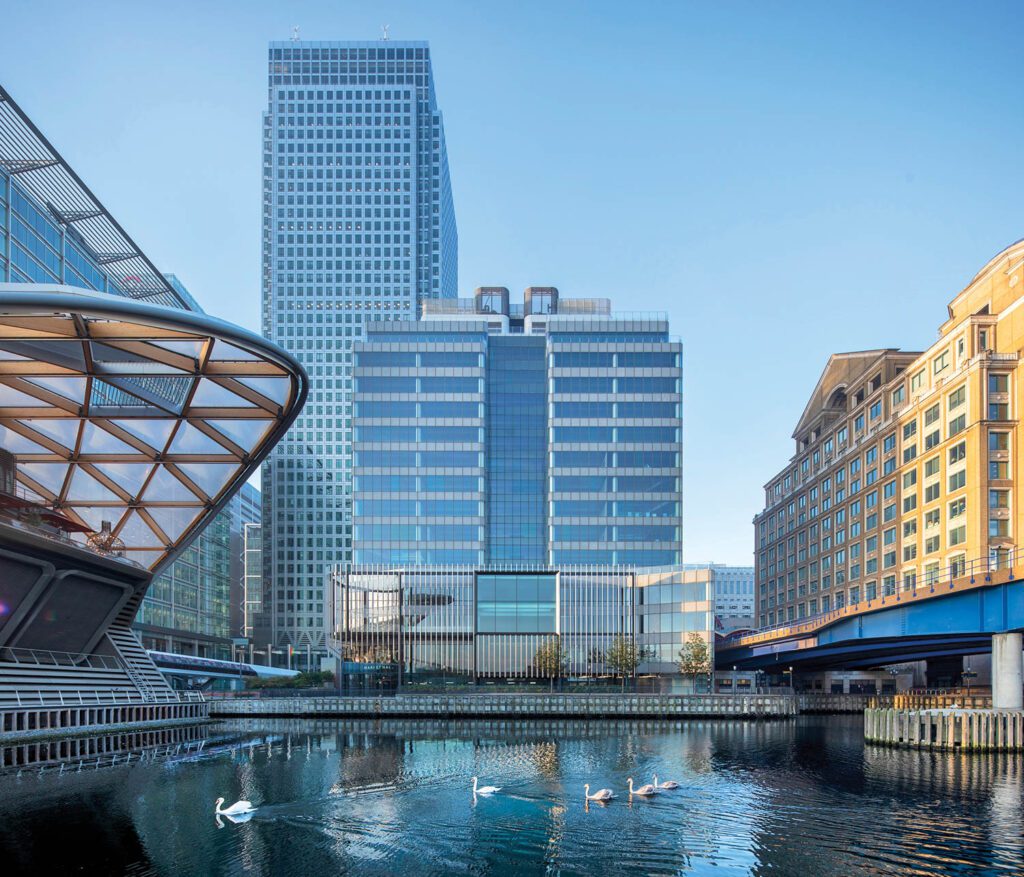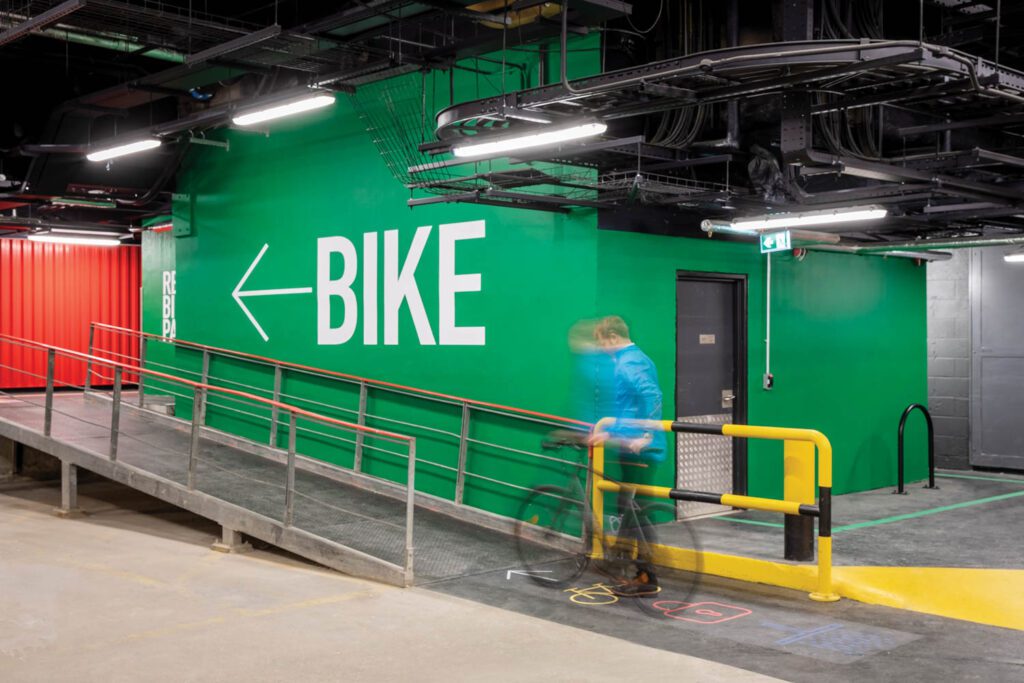 PROJECT TEAM:
Gensler
: Duncan Swinhoe; Richard Harrison; Harry Cliffe-Roberts; Francis O'Shea; Warwick Hemingway; Marina Bianchi; Becky Spenceley; Matthew Brien; Luke Marchant; Thanos Tsalkidis
more
Projects

Gensler Spotlight: Southwest U.S.

It was unassuming, the facade of the ex-retail site Gensler Phoenix chose for its workplace in the city's Esplanade office park. So the team brought in a lenticular brise-soleil of vertical aluminum blades that is silv…

Projects

Gensler Spotlight: Latin America

Grupo Leumi, the family-run company of developer Steven Rattner, has its own in-house architects and designers thanks to 4 million square feet of projects over its 30-year existence. In fact, Rattner is Grupo Leumi's d…

Projects

Gensler Spotlight: Asia Pacific Middle East

When Vietnamese telecom giant Viettel Group asked Gensler Singapore to create an iconic headquarters, its executives envisioned a tower visible across the capital. But site restrictions limited the height, so design dire…