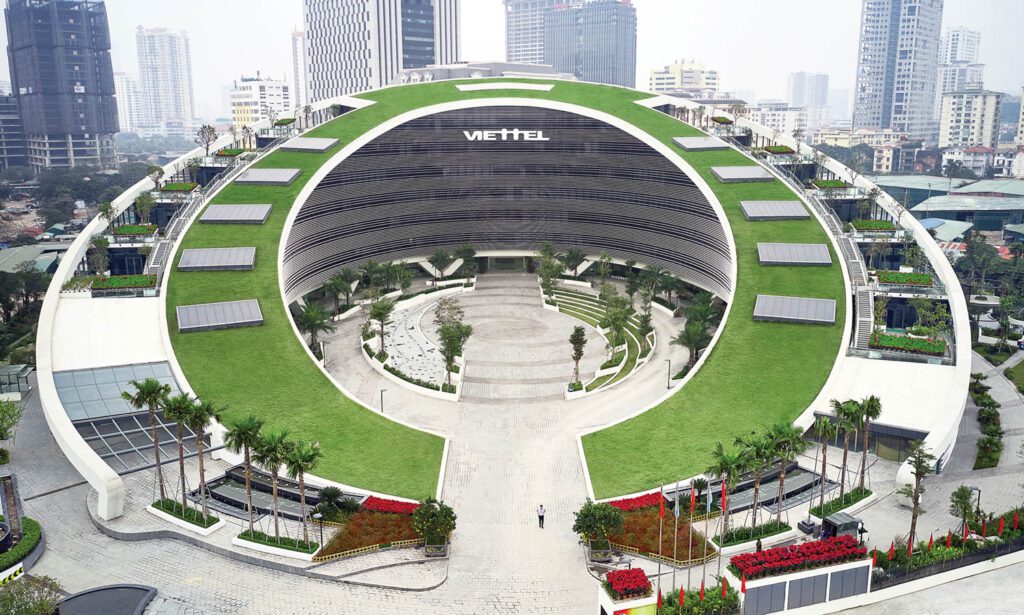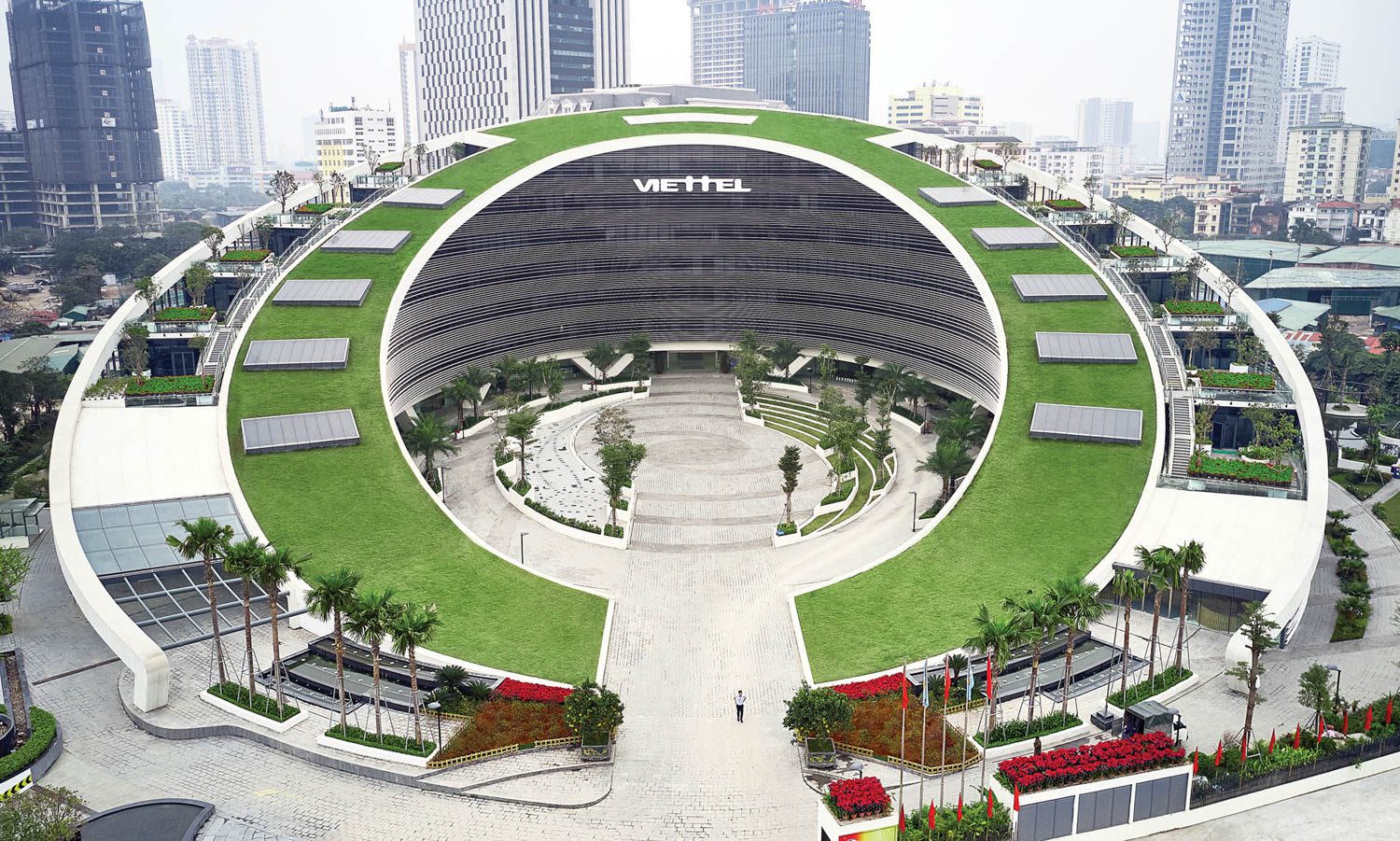 Gensler Spotlight: Asia Pacific Middle East
When Vietnamese telecom giant Viettel Group asked Gensler Singapore to create an iconic headquarters, its executives envisioned a tower visible across the capital. But site restrictions limited the height, so design director Carlos Gerhard came up with a creative alternative: an oval structure that would symbolize the future of Vietnam.
Visiting Viettel's previous location, the Gensler team observed a rigid, traditional work environment where employees were siloed. "We thought our design should impact their behavior, bring everyone together, and create a sense of belonging," Gerhard says. As a state-owned company, Viettel was not about to install ping-pong tables, but its chairman was ready to rethink the workplace, one embodying sustainable, biophilic strategies that yield productivity and align with the corporate identity.
The 448,270-square-foot concrete building was conceived like an extension of an adjacent city park. Gensler capped it with a green roof, which reduces heat gain and captures rainwater for irrigation. Five of its eight stories have, on either end, palm-laden terraces, where Viettel's 600 employees can relax or take meetings. Since the structure is only 77 feet deep, natural light stream­ing in from the windows on both sides reaches the entire interior. Gensler also added a lush sunken courtyard beside an auditorium in the basement, where vis­itors least expect it. "Architecture needs to create surprises," Gerhard adds. Amid the city's blocks of high-rises, Viettel does just that.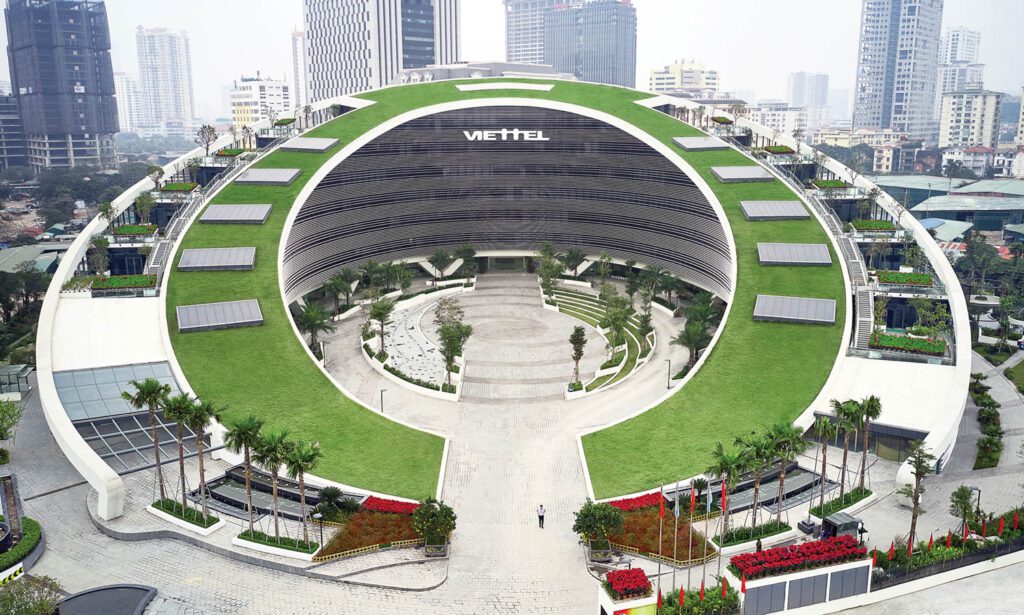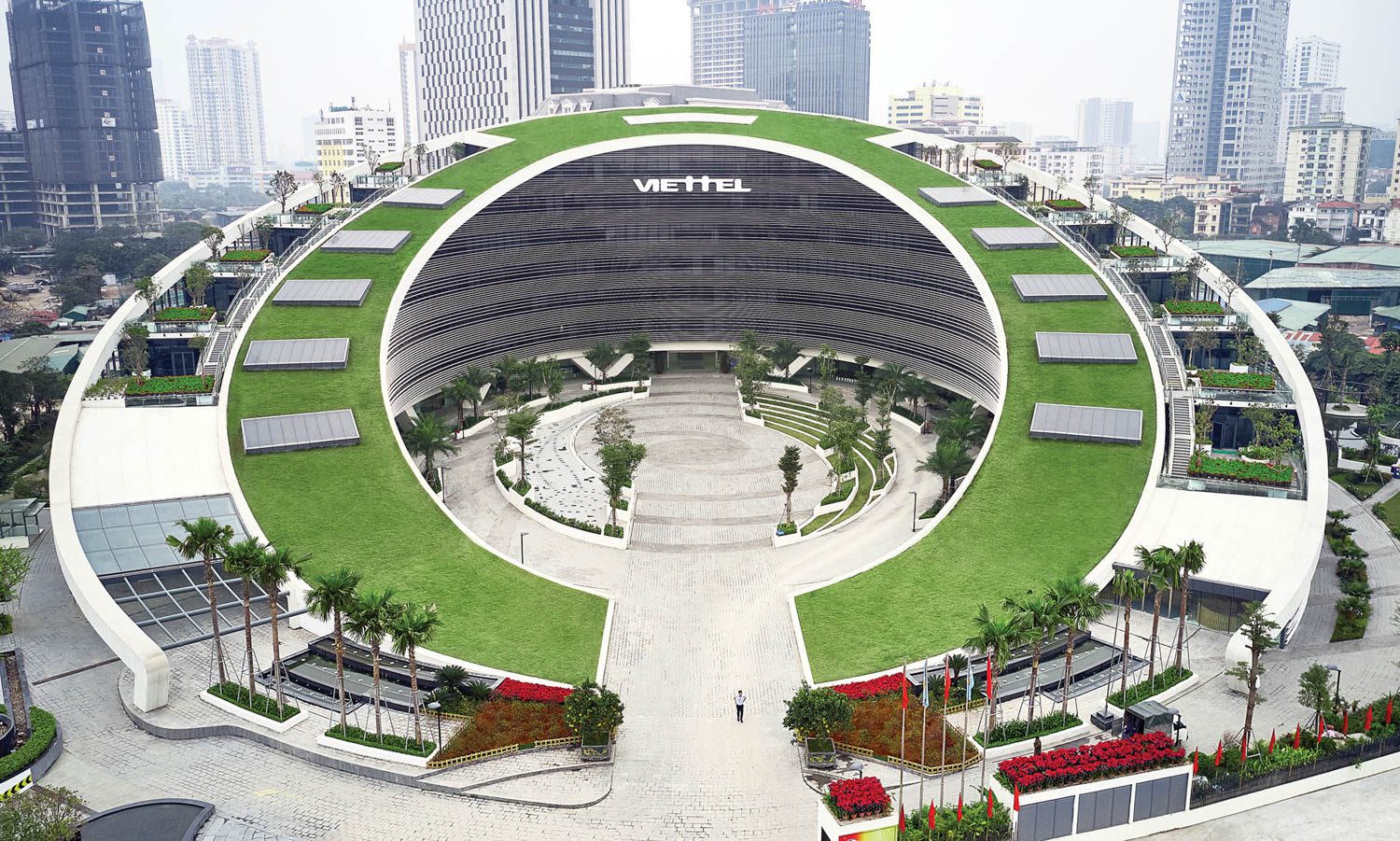 PROJECT TEAM:
Gensler
: Carlos Gerhard; Audrius Liaugminas; Joan Capdevila; Antonio Pinelo; Liz Cuevas; Tram Cao; Jin Chuan Goh; EE Tiong Lim
more
Projects

Gensler Spotlight: Southwest U.S.

It was unassuming, the facade of the ex-retail site Gensler Phoenix chose for its workplace in the city's Esplanade office park. So the team brought in a lenticular brise-soleil of vertical aluminum blades that is silv…

Projects

Gensler Spotlight: Greater China

The second outpost of the Cadillac House, a branded experience environment that merges social space with car displays, is completed by Gensler New York, Chicago, Detroit, and Shanghai.

Projects

Gensler Spotlight: Latin America

Grupo Leumi, the family-run company of developer Steven Rattner, has its own in-house architects and designers thanks to 4 million square feet of projects over its 30-year existence. In fact, Rattner is Grupo Leumi's d…