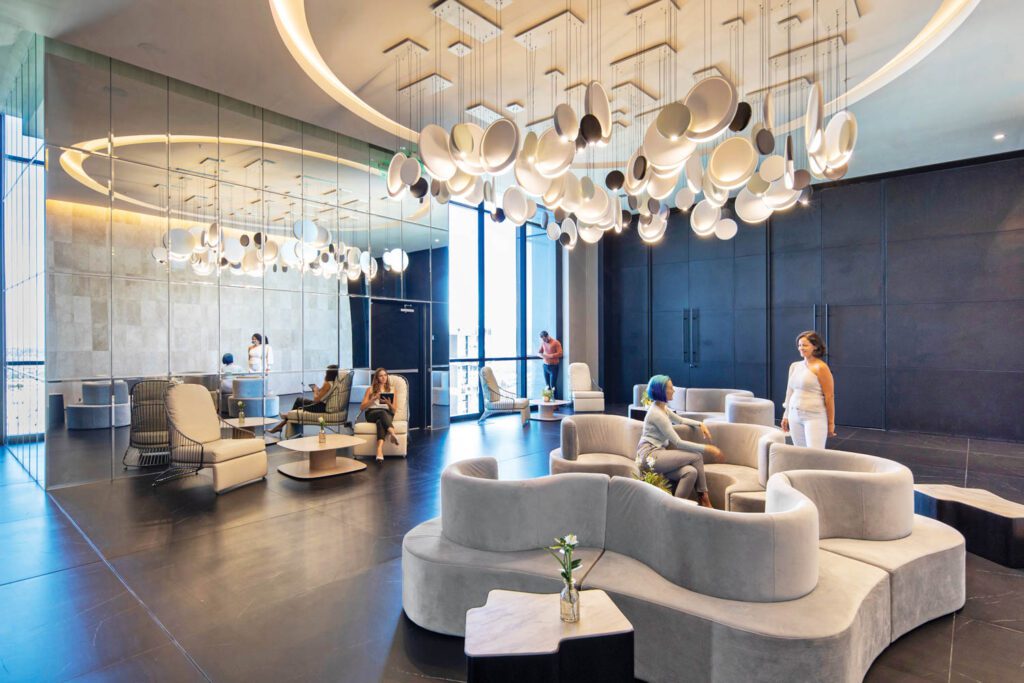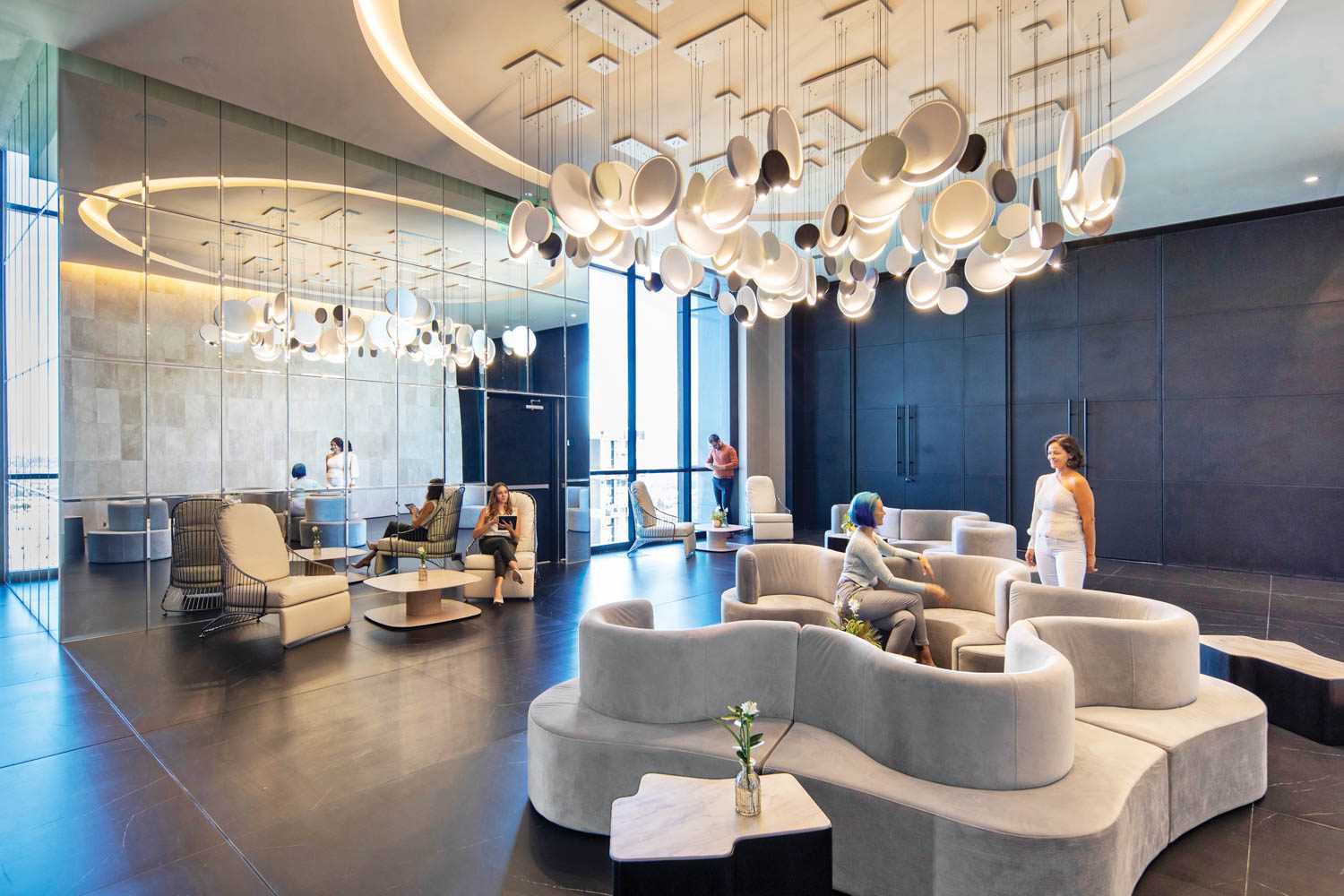 Gensler Spotlight: Latin America
Grupo Leumi, the family-run company of developer Steven Rattner, has its own in-house architects and designers thanks to 4 million square feet of projects over its 30-year existence. In fact, Rattner is Grupo Leumi's director of architecture. But he nonetheless enlisted the services of Gensler Latin America, specifically the firm's Costa Rica and Mexico offices, for the high-profile Hilton La Sabana, a new ground-up hotel.
Located across from La Sabana Metropolitan Park, San José's equivalent of Central Park but with a national stadium, the 113,000-square-foot, 14-floor project features a skylike lobby of white oak-veneered slats that undulate and hug the core of the building like passing clouds. "Our concept was about framing the unique views, not competing with them," Gensler Latin America associate and senior interior designer María Laura Sequeira says, "and also elevating the hospitality and wellness experience with a curated palette and rhythmic pattern that lets visitors drift away through the continuous transformational space." The light and airy aesthetic permeates the 131 guest rooms, as well.
"We worked hand in hand with the client and the brand," adds George Miller-Ramos, principal and design director of Gensler México, "to create a hotel focused on detail that fostered their ambitious vision."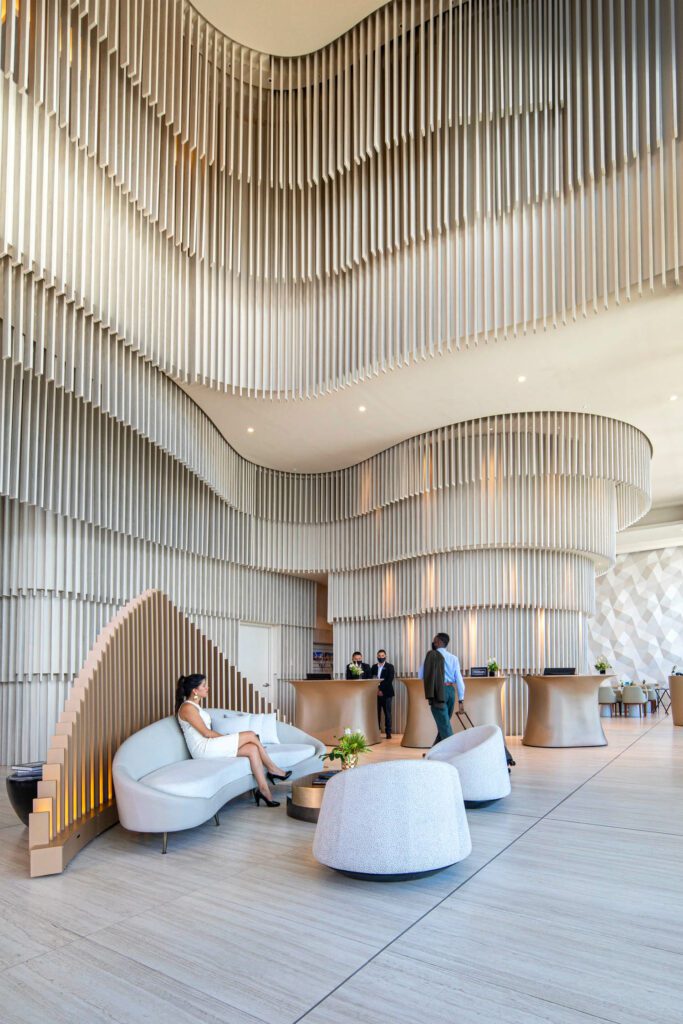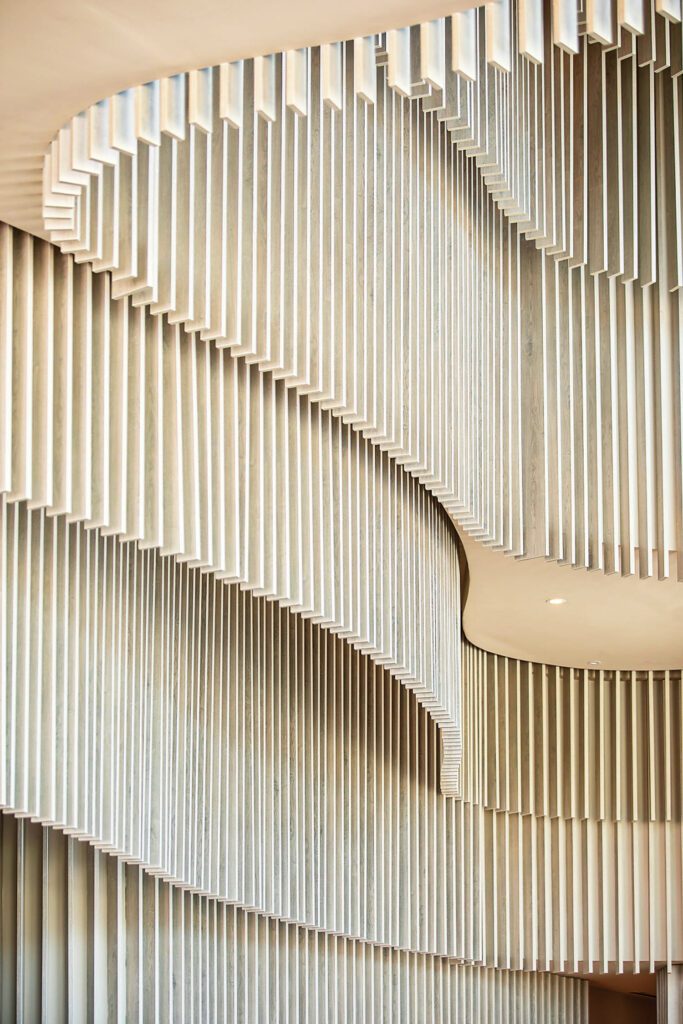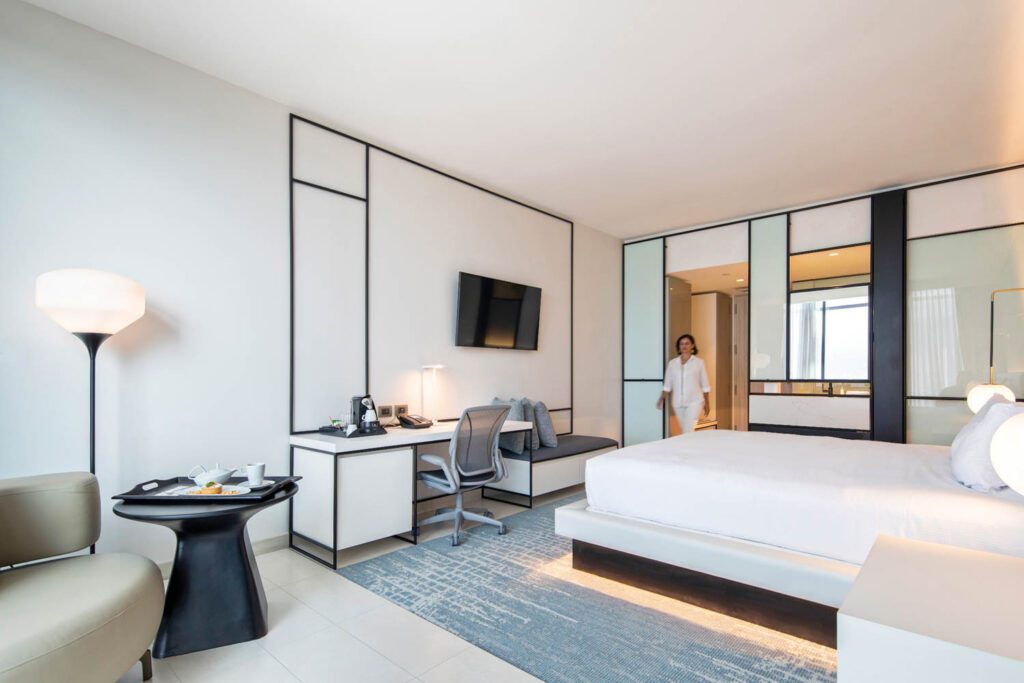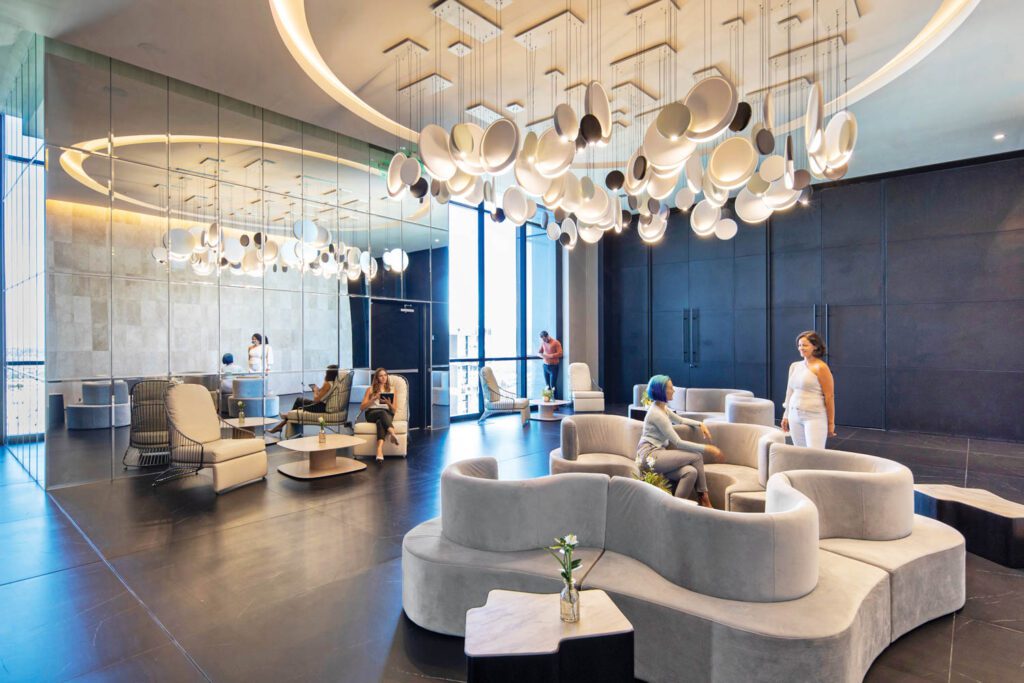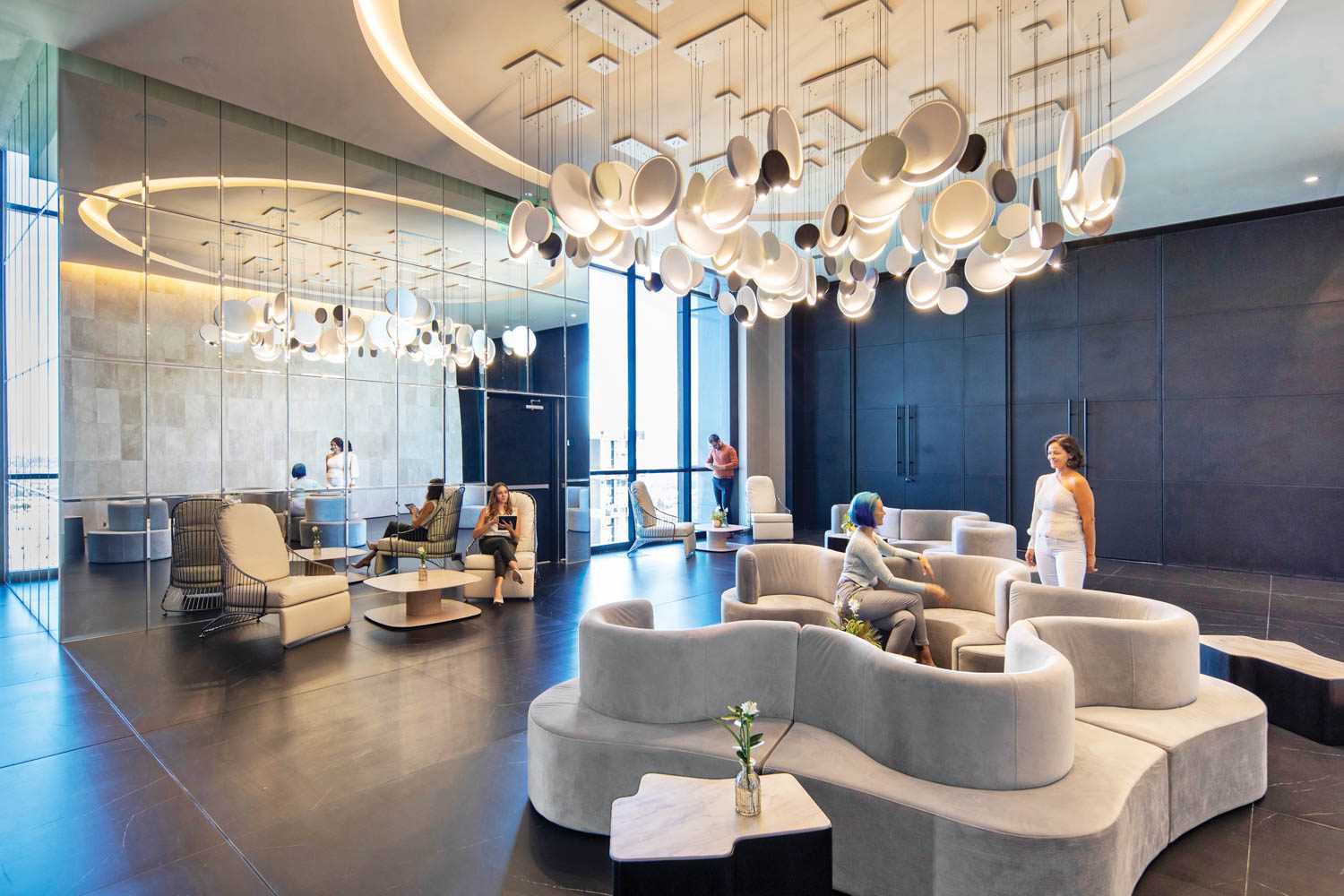 Project team:
Gensler
: George Miller-Ramos; María Laura Sequeira; Yara Toruño; Ana Ardón; Franchesca Schiamarelli; Olga Mora; Gabriel López; Gabriel Murillo; Susan Villalobos; David González
more
Projects

Gensler Spotlight: Greater China

The second outpost of the Cadillac House, a branded experience environment that merges social space with car displays, is completed by Gensler New York, Chicago, Detroit, and Shanghai.

Projects

Gensler Spotlight: Asia Pacific Middle East

When Vietnamese telecom giant Viettel Group asked Gensler Singapore to create an iconic headquarters, its executives envisioned a tower visible across the capital. But site restrictions limited the height, so design dire…

Projects

Gensler Spotlight: Europe

Cliffe-Roberts and team transformed Cargo Crossrail Place from a secure, sealed box into a welcoming hub that serves not just the people working upstairs but also the entire district. Gensler designed Cargo Crossrail Pla…