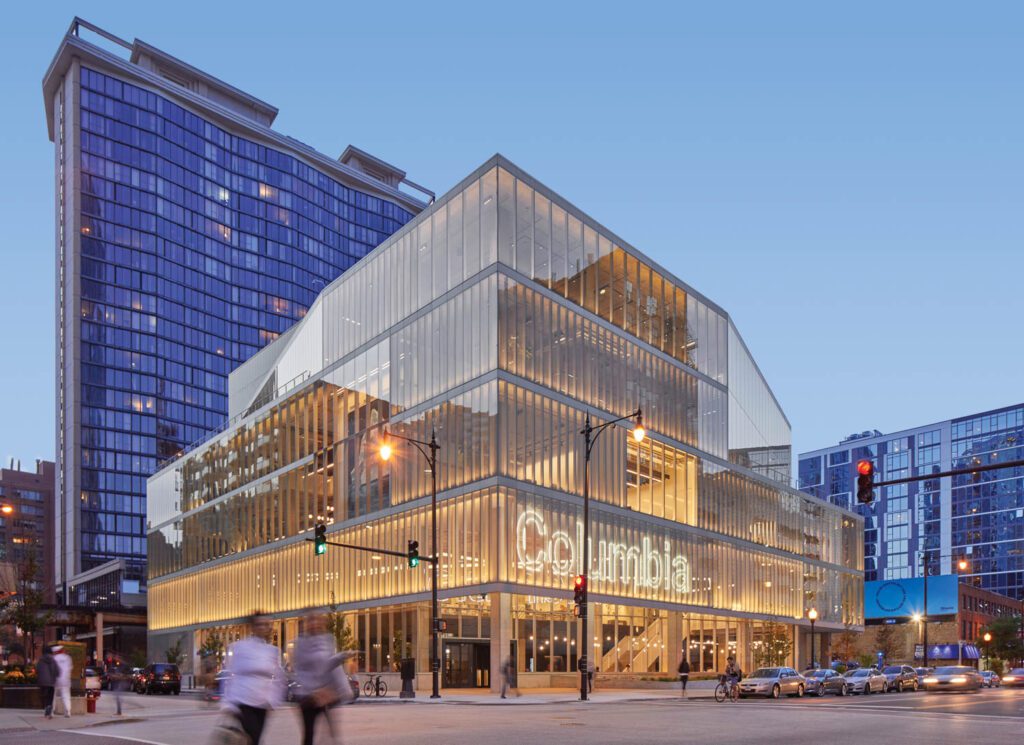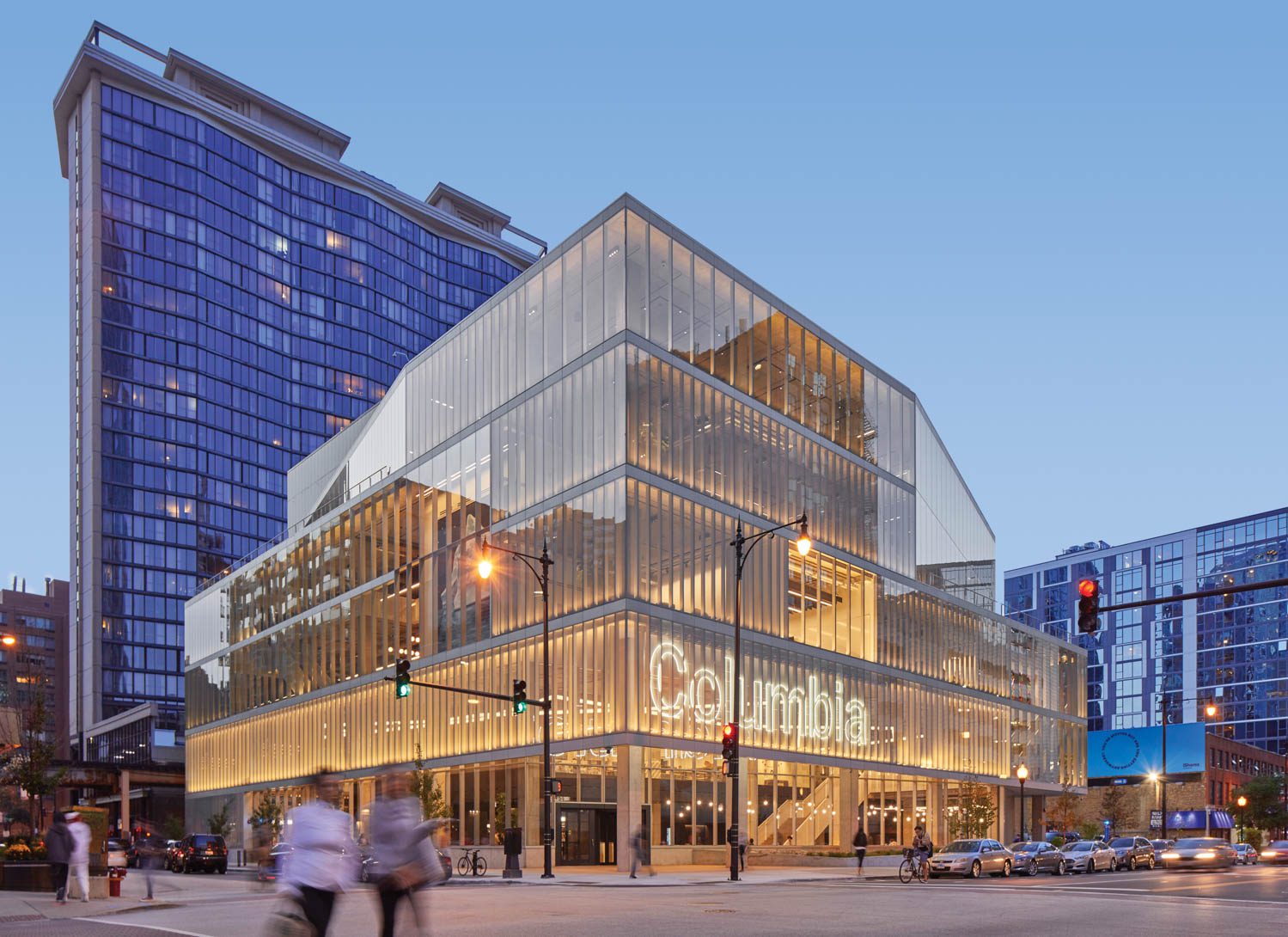 Gensler Spotlight: North Central U.S.
Despite Columbia College Chicago's 100-year history, this structure is the school's first dedicated to serving as a home base for students to not only learn but also connect and recharge with one another, a critical role as universities navigate the pandemic era. Gensler Chicago based the concept for the five-story new-build on what principal and co-managing director Brian Vitale calls an "inside-out" version of the atrium, which is typically found at the center of a building, facing inward. Here, however, it faces outward to the street, linking with the surrounding urban buzz. "You see the atrium from the outside and you interact with it from the inside," Vitale explains. "The energy and creativity within is magnified rather than just contained."
The center's 114,000-square-foot interior is utilitarian in feel, its open and airy ground level dominated by raw and polished concrete. "By using simple materials, we allowed the students and their work to shine," Vitale adds. That's particularly true in the second-floor maker space, which is wrapped in stained plywood and appears to float over the grand staircase; students can see what their peers are creating should they choose but also not be distracted by it. It's slightly more challenging to miss the custom zigzags of long LED tubes meandering across the ceiling. Elsewhere, the center is populated with deliberately ambiguous, multiuse areas. Although it's pretty clear what goes on in the fourth-floor billiards area.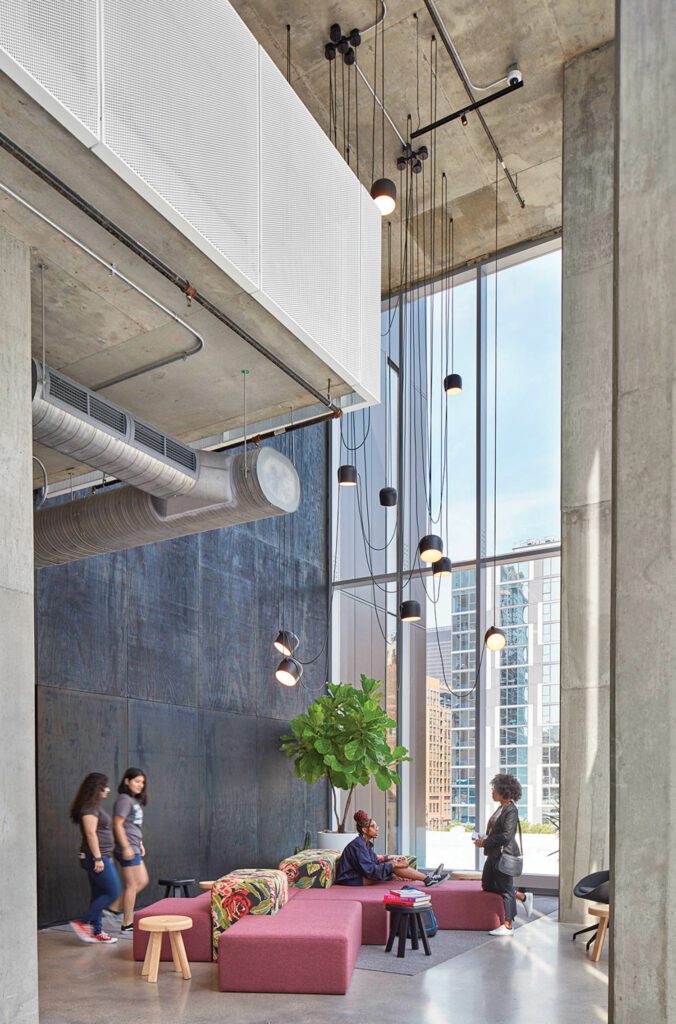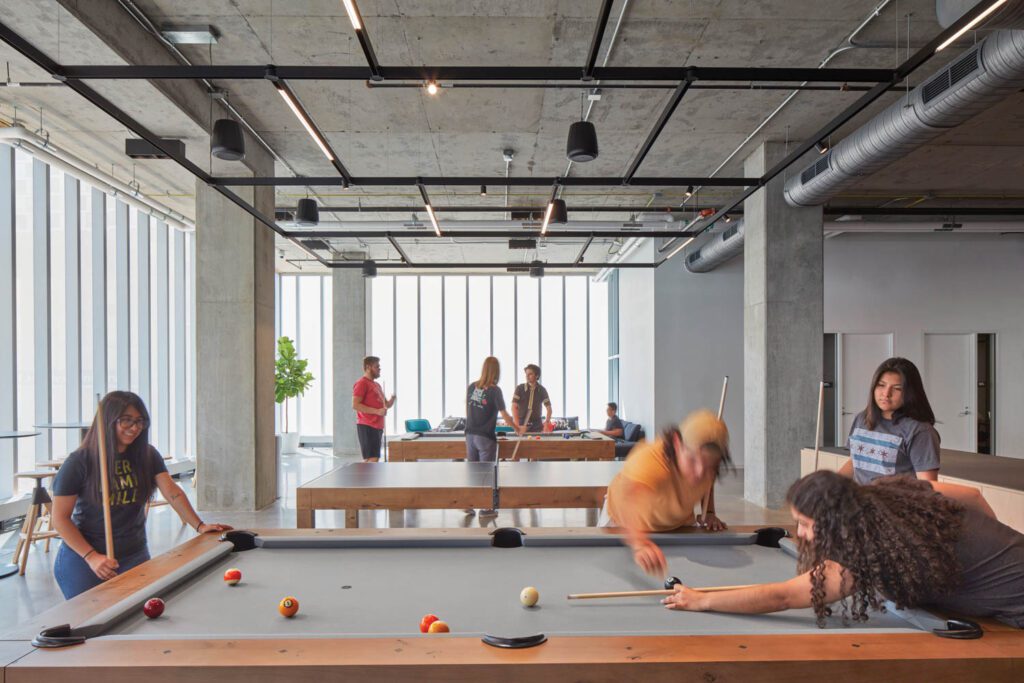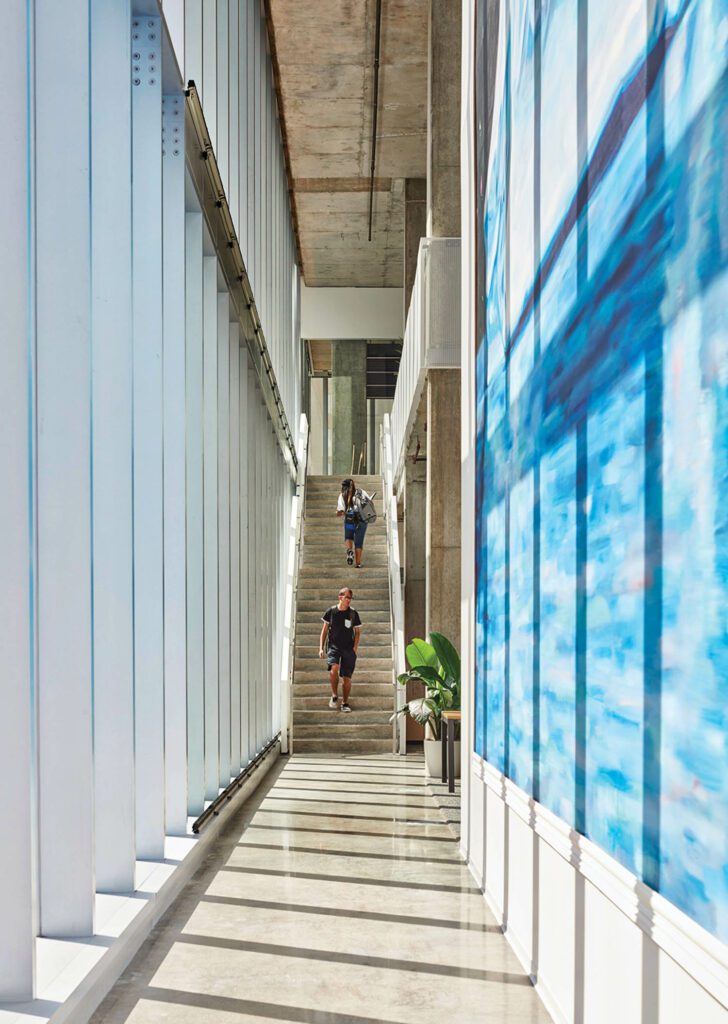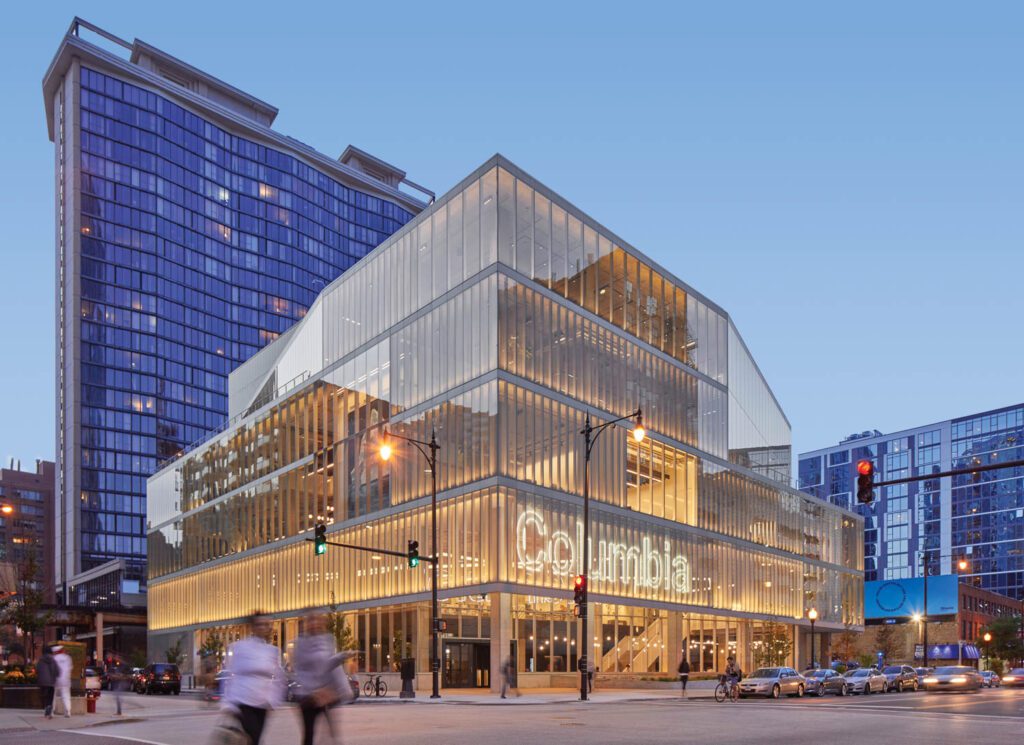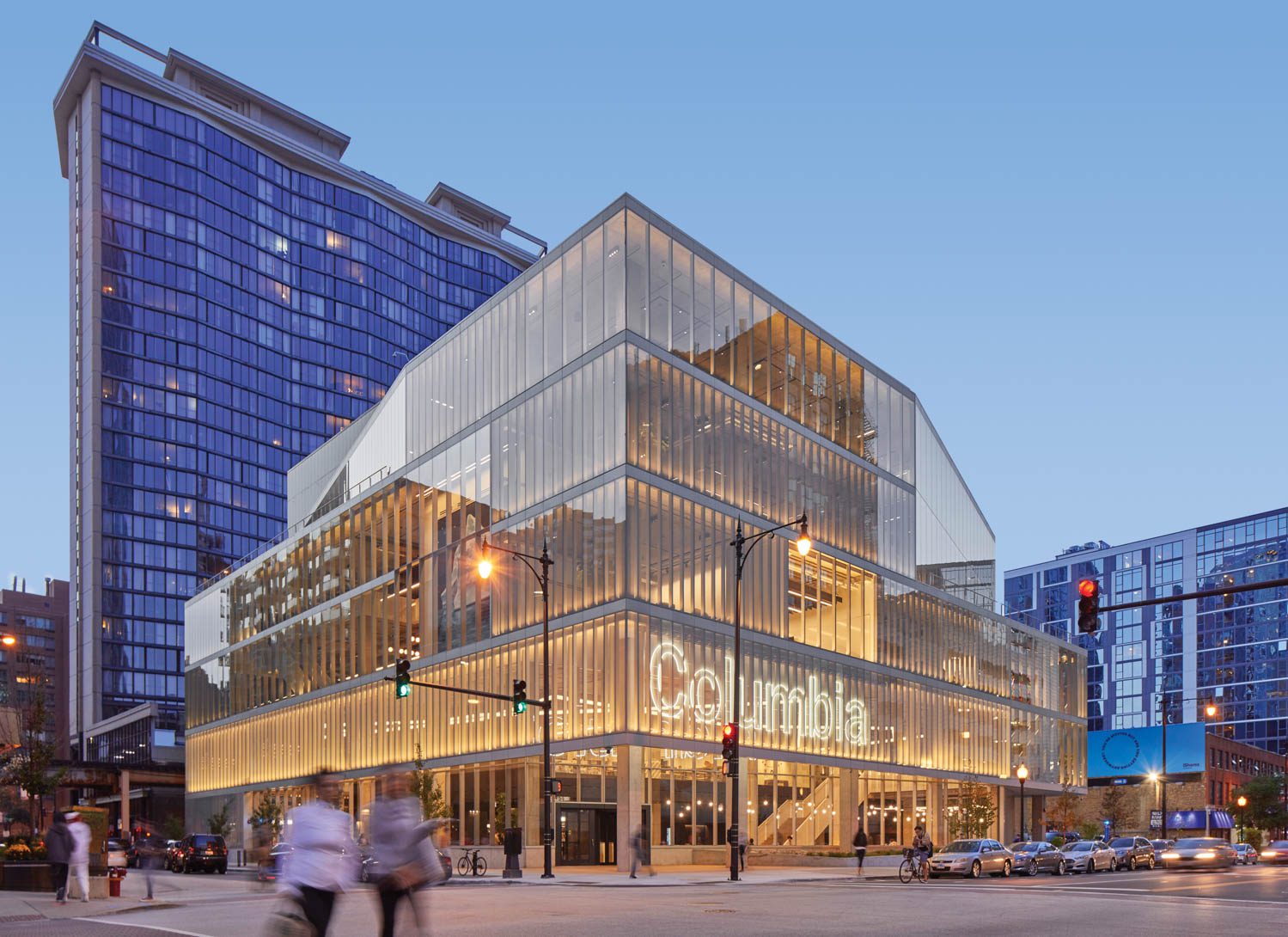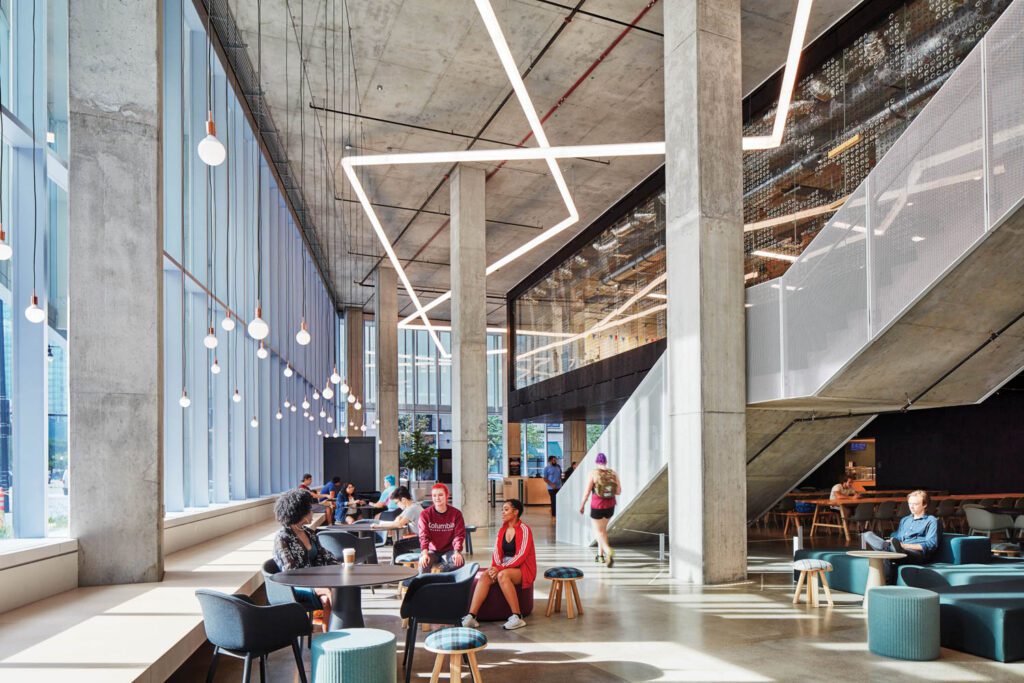 PROJECT TEAM:
Gensler
: Brian Vitale; David Broz; Meghan Webster; Scott Hurst; Stephen Miller; Allison Weber; Katie Smith; Alyssa Friedman; Linda Chavez
more
Projects

Gensler Spotlight: Northeast U.S.

Renovating the lobby of 550 Madison, Philip Johnson and John Burgee's 1984 postmodern icon—the city's youngest landmark—presented numerous challenges, among them striking the right chord between reverence and rei…

Projects

Gensler Spotlight: Greater China

The second outpost of the Cadillac House, a branded experience environment that merges social space with car displays, is completed by Gensler New York, Chicago, Detroit, and Shanghai.

Projects

Gensler Spotlight: Europe

Cliffe-Roberts and team transformed Cargo Crossrail Place from a secure, sealed box into a welcoming hub that serves not just the people working upstairs but also the entire district. Gensler designed Cargo Crossrail Pla…