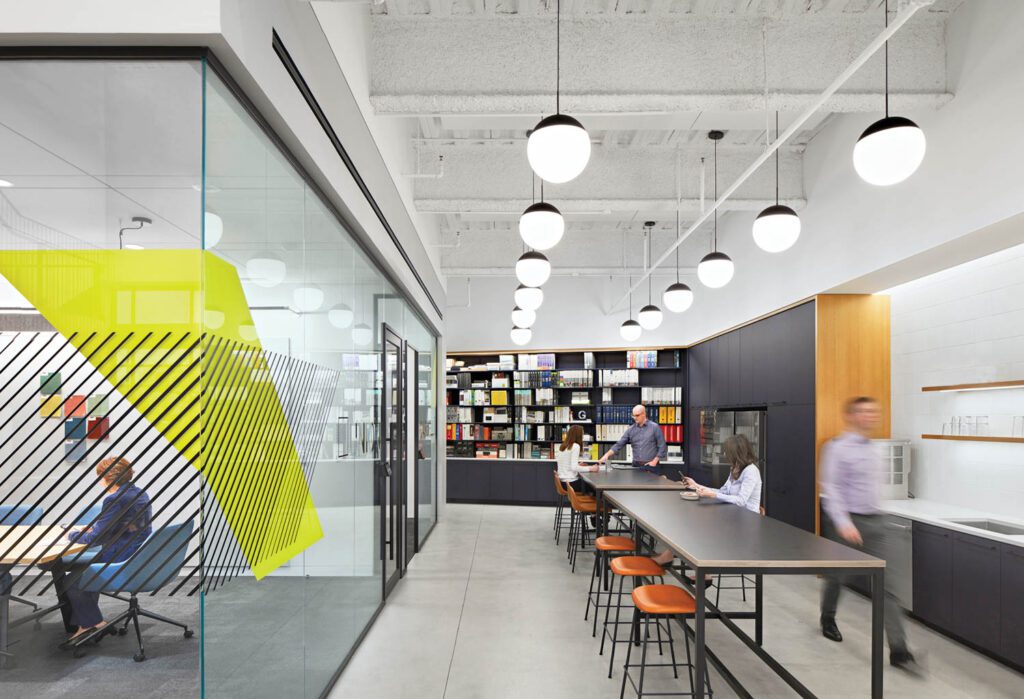 Gensler Takes a Transparent Approach to Designing its Raleigh, North Carolina Locale
2021 Best of Year winner for Firm's Own Domestic Office
Transparency in both the workplace and design is the governing precept Gensler took for its Raleigh-Durham office. The 6,400-square-foot, two-story studio, peppered with accents, such as the statement stair's balustrade, in the signature crimson, has a ground-floor presence linking it to the street and celebrating pride of place. Not only do employees see out, encouraging strolls through the city's green spaces to promote wellness (in fact, the five squares around which Raleigh was shaped—Union, Burke, Caswell, Nash, Moore—are the names of the conference rooms) but passersby are also able to peer in and see the creative process at work.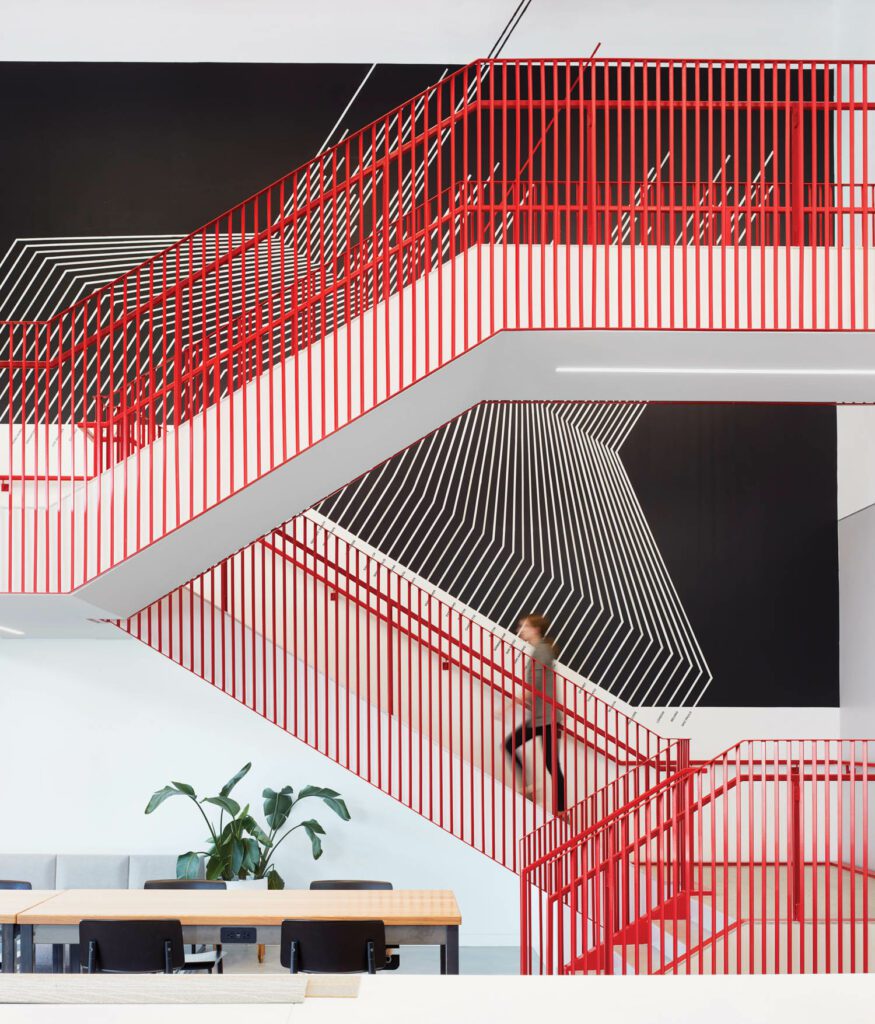 From the sunny entry vestibule to upper-level workstations, no space is precious, nor entirely fixed; collaboration-style furniture from the likes of Haworth and Humanscale can be moved to suit changing needs. The library, formerly hidden in the basement when the workplace was across the street, is now a showpiece, strengthening ties with vendors. Another standout is a double-height black-and-white graphic indicating growth potential in the various cities in which Gensler has offices. Raleigh's trajectory, standing out as the sole streak of red, is surpassed only by Abu Dhabi and Dubai.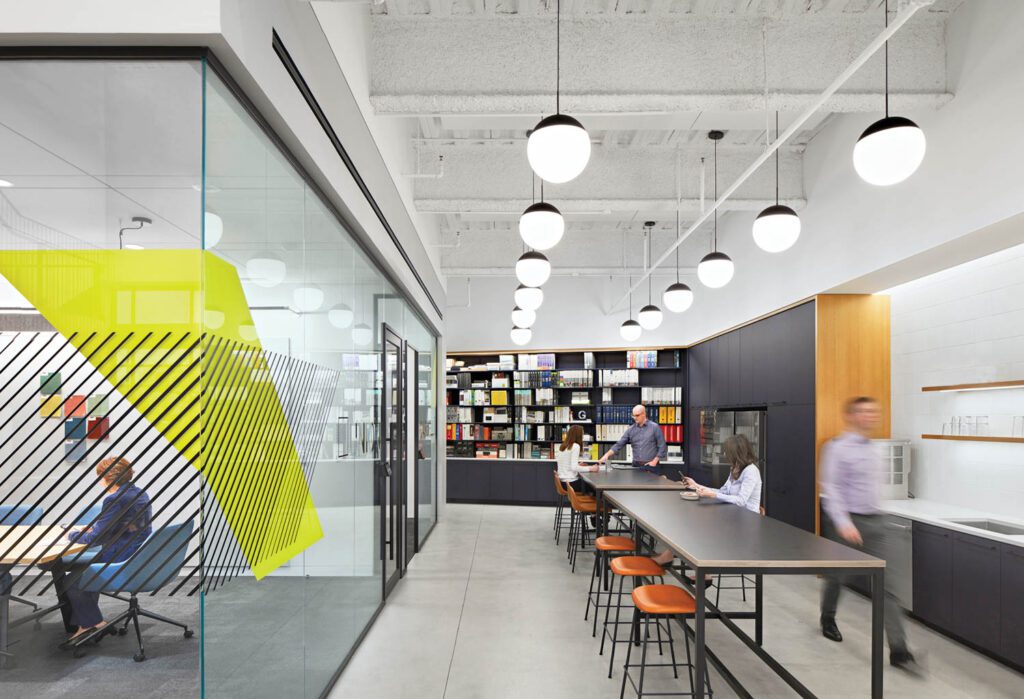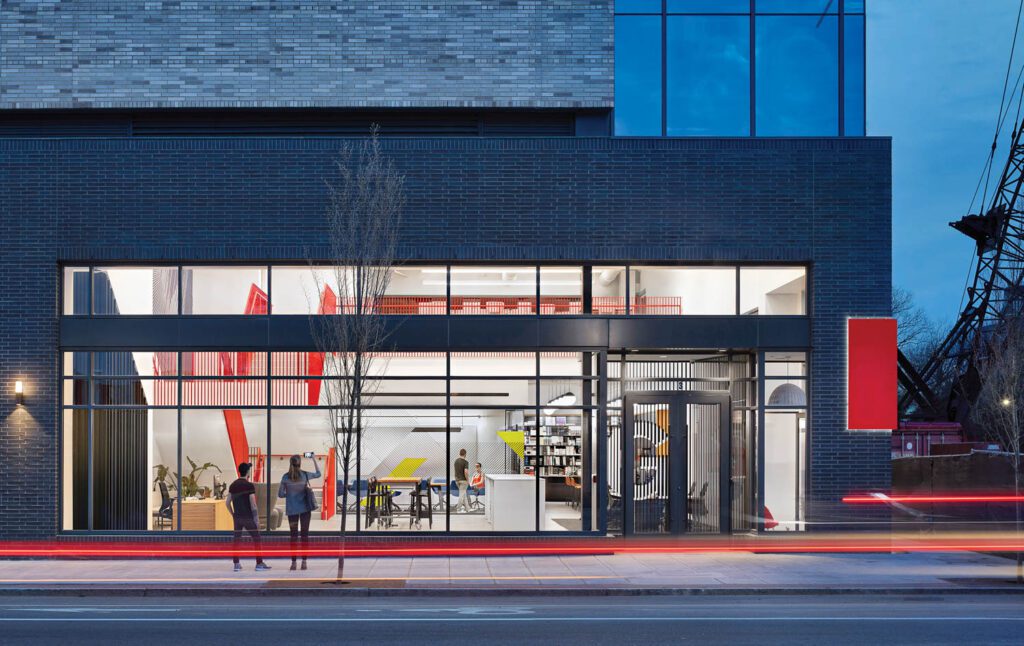 PROJECT TEAM
Gensler
: Chad Parker; Rob Allen; Jill Goebel; Adam Ruelas; Lindsey Thompson; Clinton Tsoi; Howard Man
more
Projects

Gensler Spotlight: Southwest U.S.

It was unassuming, the facade of the ex-retail site Gensler Phoenix chose for its workplace in the city's Esplanade office park. So the team brought in a lenticular brise-soleil of vertical aluminum blades that is silv…

Awards

Best of Year Awards 2021

Interior Design celebrates design in all its forms with the 2021 Best of Year Awards. See the winner's gallery here.