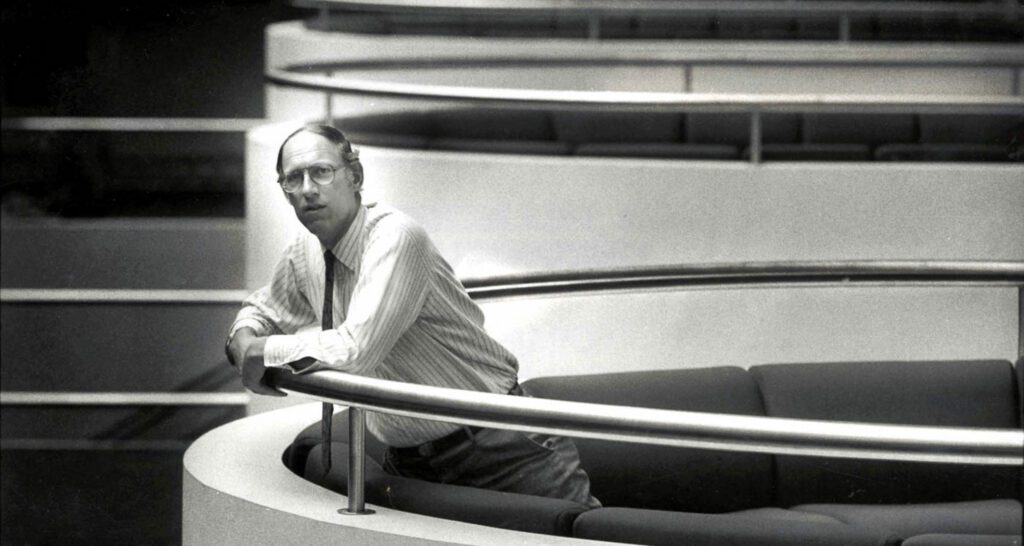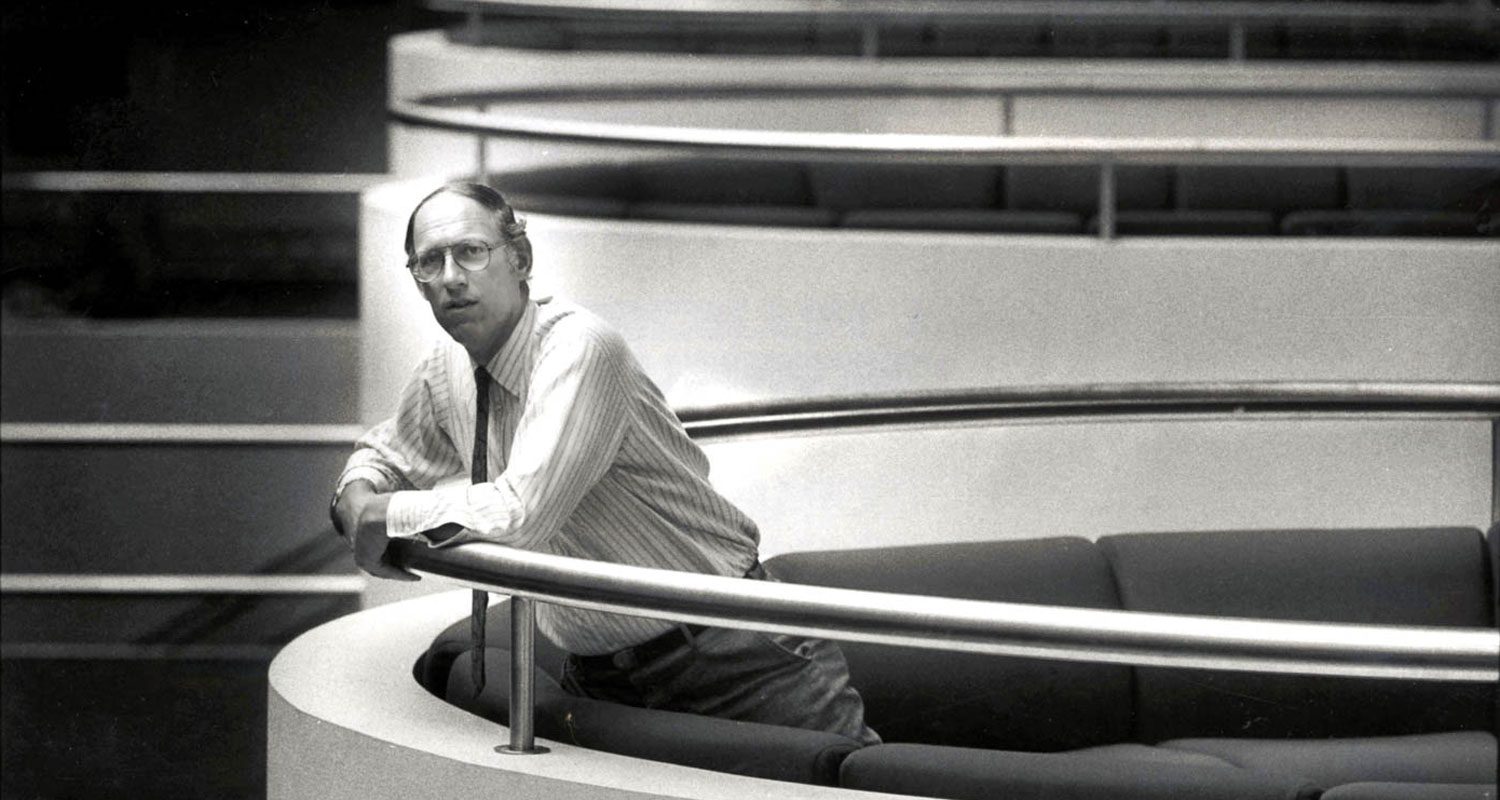 A Tribute to Art Gensler and the Monumental Impact of His Legacy
Of the many losses endured over the past 20 months, one hits particularly hard on our industry: the May passing of M. Arthur Gensler Jr.—know to all as Art—at the respectable age of 85. During his remarkable 65-year career, Art built the largest architecture/design firm in the world. The stats speak: Gensler currently has 50 locations spanning North and South America, Europe, Asia, the Middle East, and Australia. Personnel encompasses 5,800 employees—plus a cadre of outside consultants on call for top-notch expertise. The firm's 28 practice areas cover the alphabet, from aviation to wellness. Active clients numbering 3,500 represent every industry and sector imaginable, from Fortune 500 companies such as Oracle to civic enterprises like San Francisco International Airport. The firm's collaborative, multidisciplinary teams tackle projects of immense scale, from the 76-acre CityCenter in Las Vegas to the soaring 2,073-foot Shanghai Tower, a pinnacle of Art's career—and of the firm's reach and success. Per The New York Times, 2019 revenue was in excess of $1.5 billion. Gensler has been ranked number one on Interior Design's Giants list for 41 years straight. Even during a pandemic, the firm continues to grow exponentially, having onboarded 1,400 team members since April 2020, as well as debuting a Climate Action & Sustainability practice area and a newly minted health sector, building on such recent triumphs as its contributions to the Shirley Ryan AbilityLab.
Art, though an instinctual entrepreneur, would have been hard-pressed to envision such a future when he first entered the field, as an undergrad at Cornell University's College of Architecture, Art, and Planning. His time there was formative in many ways. It was at Cornell that he met both his future wife, Drucilla "Drue" Cortell (a Middlebury College student at the time), and Bay Area architect Henry Hill, a visiting critic and early mentor who encouraged the Brooklyn native to consider moving West. Which Art did in 1962, eventually landing in the San Francisco office of Wurster, Bernardi & Emmons, working on projects like the newly inaugurated Bay Area Rapid Transit.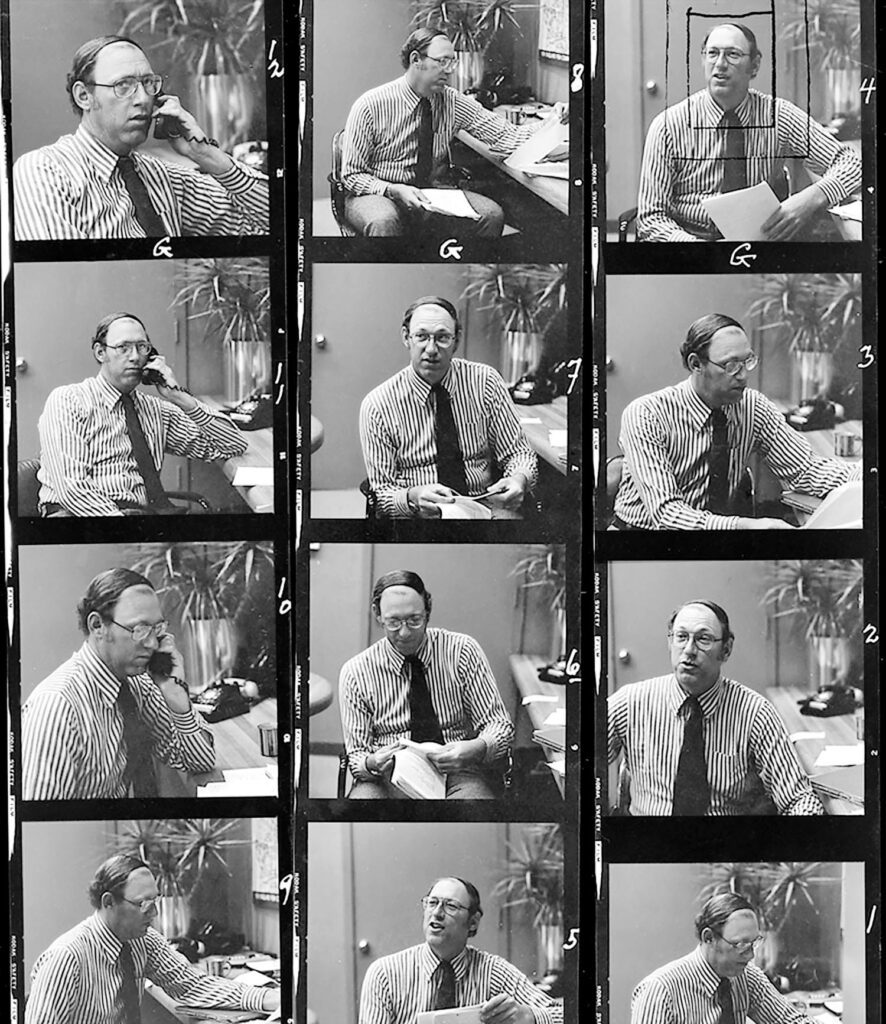 It wasn't long after, in 1965, that Art hung out his shingle, launching M. Arthur Gensler Jr. & Associates Architects with Drue and partner James Follett in a one-room storefront at 555 Clay Street. Art and Drue, who worked as office manager, had but $200 in the bank and three (of an eventual four) kids at the time. Some of his earliest projects were tenant-improvement work, a typology his technical skill set and out-of-the-box thinking were well suited to; those commissions presented an opportunity to examine and rethink how businesses operate within a space, and how to support that through the design; he made notable contributions in this vein to the Alcoa Building and Bank of America headquarters.
Blurring distinctions between architecture and interiors became Art's operating principle—a novel concept at the time that has since become a keystone of the profession. "By designing from the inside out, Art changed the industry," says Jerry Lea, executive vice president of Houston-based developer Hines, a longtime Gensler client. Lea recalls the real-estate company's initial conversations with Art in the mid-'80s, "a time when the core and shell was designed to enhance the outside appearance of the building with little or no regard to the interior experience." The architect encouraged late founder Gerald Hines, "to think differently and create buildings that provided flexible and efficient tenant layouts with great views and higher quality interior finishes," Lea continues. "Gerry took Art's advice and increased ceiling heights, upgraded restroom and elevator lobby finishes, and provided floor-to-ceiling windows, better indoor air quality, and energy efficiency, to set a higher standard for tenants to follow"—a sort of trickle-down high-design strategy.
Workplace design was an early focus and remains a competitive advantage; Adobe, Airbnb, Boston Consulting Group, Campari Group, Dropbox, Facebook, Hyundai Capital, Nvidia, LinkedIn, L'Oréal, and The New York Times count among the powerhouse brands for which Gensler has executed offices. Believing in the power of design to transform organizations, Art considered the typology a locus of life enhancement and a springboard for research; in 2005 and 2006, the firm officially launched its U.K. and U.S. Workplace Surveys.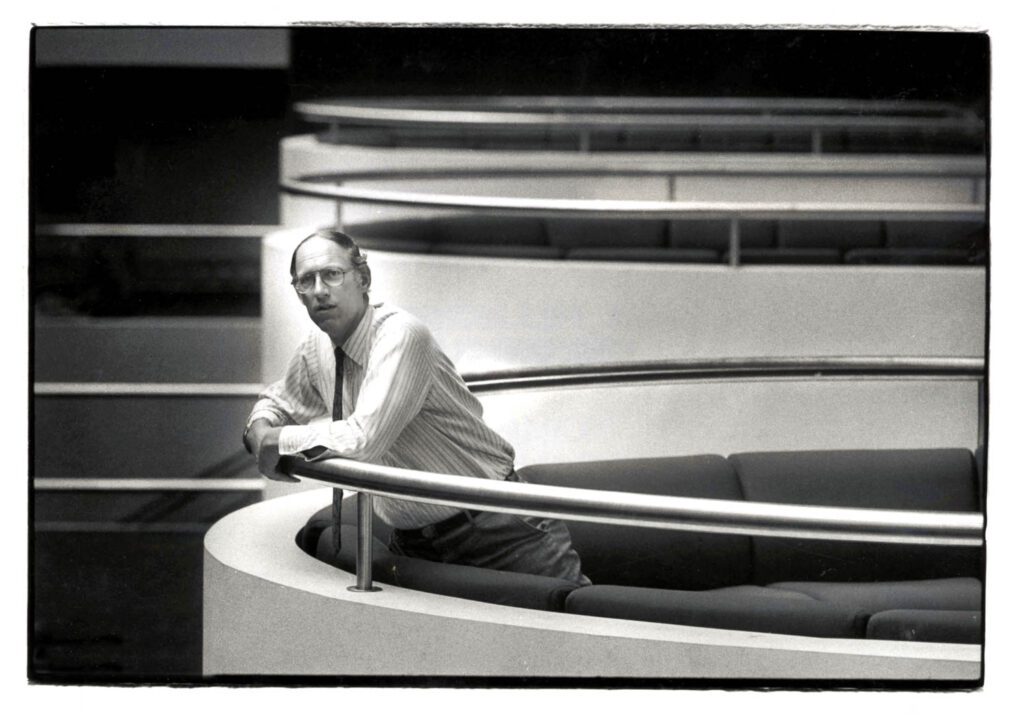 While workplace was the firm's foundation, Gensler was multidisciplinary from the get-go, and Art was intentional about expanding the firm's purview as opportunities presented themselves. His relationship with The Gap began when founder Don Fisher kicked sand on him at a La Jolla beach. A 1974 commission to coordinate stores, graphics, and construction for the clothing label ultimately swelled to more than 600 installations. "Luck is not a strategy," Art said, "but when it comes your way, act on it."
Fisher was not the only notable client Art met purely through kismet. A chance encounter with Steve Jobs at a design conference in the 1970's led to interiors for Apple's Cupertino headquarters and first 100 stores. Art met David Neeleman, JetBlue's founder, on one of the carrier's flights. The executive was personally walking the aisles offering drinks and chips to passengers. When Neeleman got to the 6-foot-4-inch-tall architect seated in economy, he adjusted the seat, and they began to chat. Soon came an RFP for JetBlue's terminal at JFK International Airport, where Gensler has since completed a number of other projects. Art's ability to convert fortuitous meetings into major—and influential—commissions bespeaks the authority with which he pleaded the business case for good design. Art communicated effectively with titans of industry because he was one himself.
"We, not me": Leading via collaboration
Part of being a good businessman, he believed, entailed planning for corporate perpetuity. "Failure to embrace succession planning as early as possible is a roadblock to the test of time," Art stated. As a natural culmination of his firm-as-family mentality, he transitioned Gensler to an employee-owned entity in 1988 and both a board of directors and an executive committee were instated in 2000, formalizing a collaborative leadership structure that now extends to studios, offices, regions, practice areas, and design disciplines. "Art was a visionary in organizational leadership," says Martin Koffel, former CEO of engineering firm URS Corporation (acquired by AECOM in 2014), a frequent project partner. "He was a generation ahead of his time in sharing credit with others and creating an inclusiveness in his organization that's rarely achieved today." Adds California College of the Arts president Stephen Beal: "Art was so attuned to other people's ideas—he was a brilliant collaborator. In design, the importance of multiple perspectives often gets overlooked. He didn't let a singular design ego override the collaborative experience."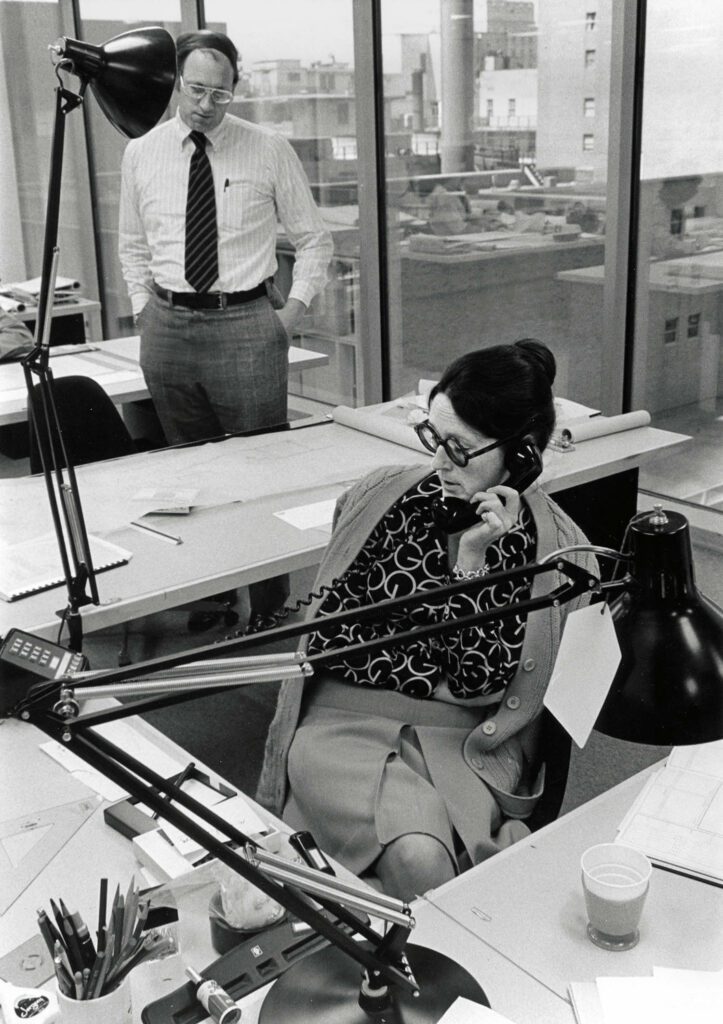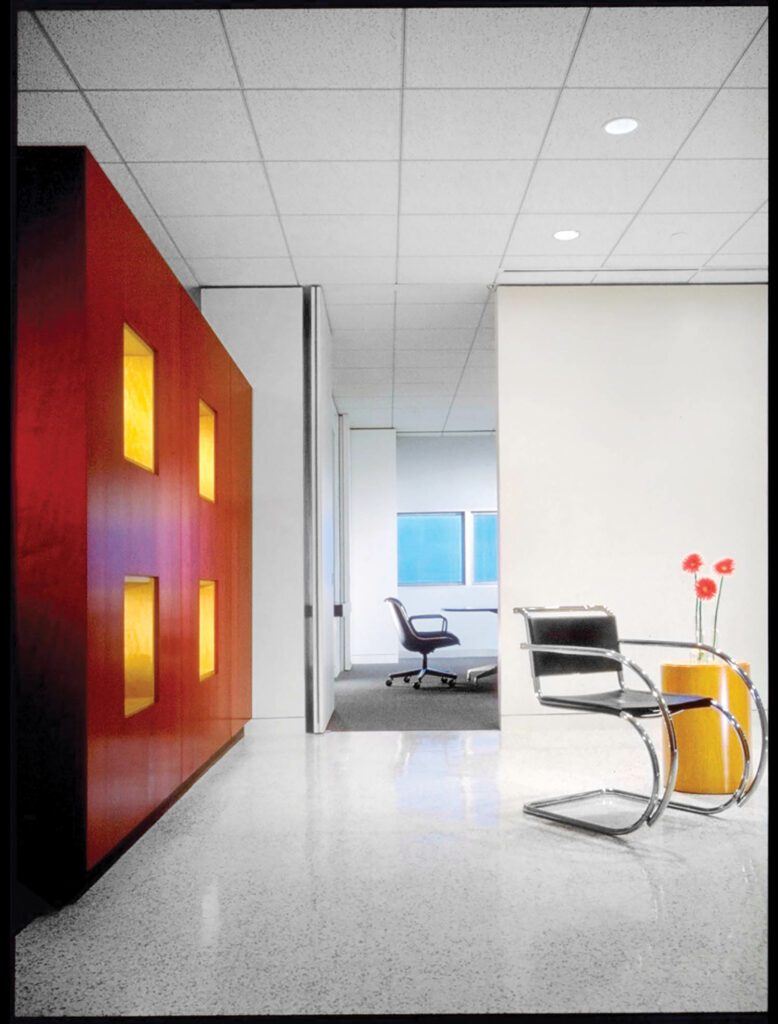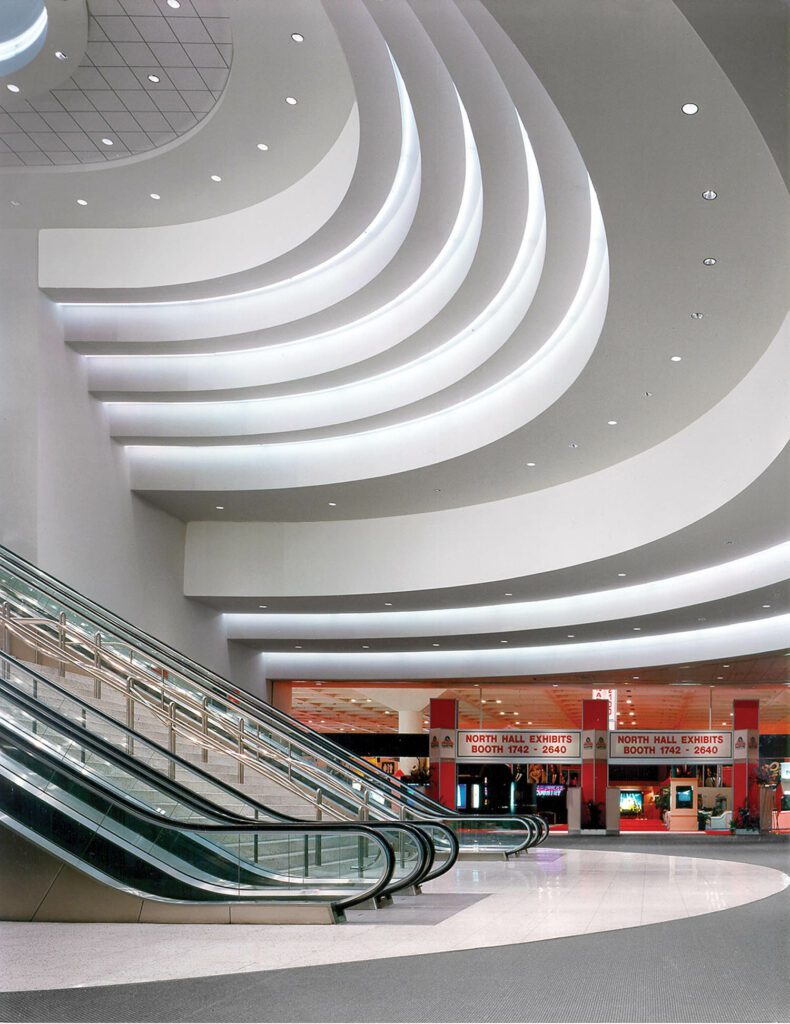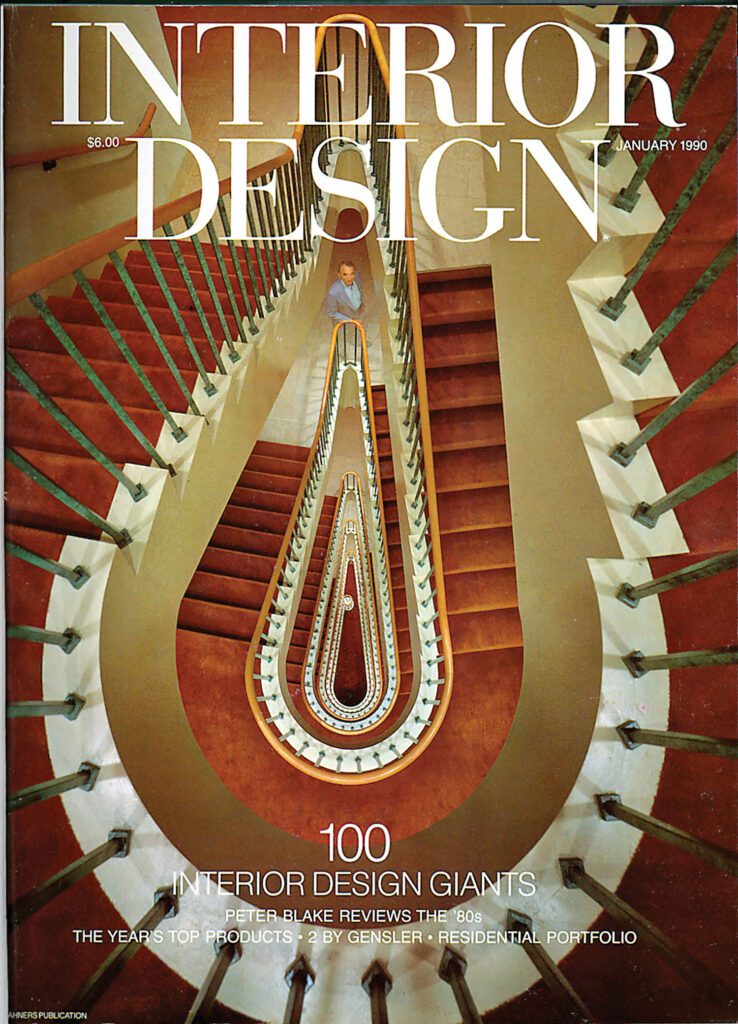 Art stepped down from his management role in 2005, ceding the floor to current co-CEOs Andy Cohen and Diane Hoskins—both longtime Gensler employees. He had a belief in the continuity of personnel befitting any efficient business model. "As you gain in size, you need to develop your firm's leadership abilities," he wrote in Art's Principles (Wilson Lafferty, 2015), a plain-speak textbook as well as a blueprint for a thoughtful life, well lived. "It takes time to find talent, to groom, and to generate value." He invested in his people and took mentorship very seriously. "Art would do anything to support us," Hoskins says. Design principal Ronette King agrees: "He looked at each of us and saw our potential; that was all it took." Art's management style, says regional managing principal Robin Klehr Avia, "was based on a deep trust of our people. He would give you the car keys, trusting you to understand the expectations and chart the best course." Art didn't need to ride shotgun.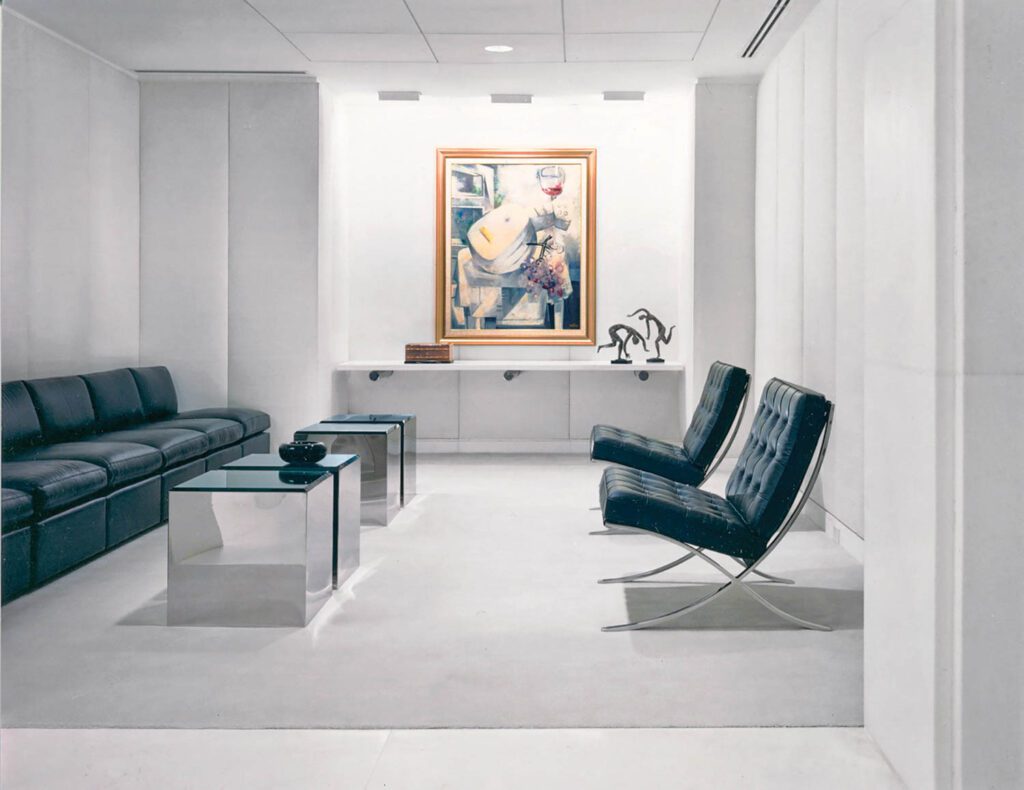 That ethos defines Gensler today, which, since 2005, has more than tripled in size and gone global, with offices in 15 countries. "We grow the firm by growing our people," says Cohen. "That is foundational to our 'one-firm firm' culture, where we empower the industry's top talent to pursue their passions and make a difference. We give our people opportunity to lead not only projects but also studios, offices, client relationships, practice areas, design disciplines, new ventures, research, etc."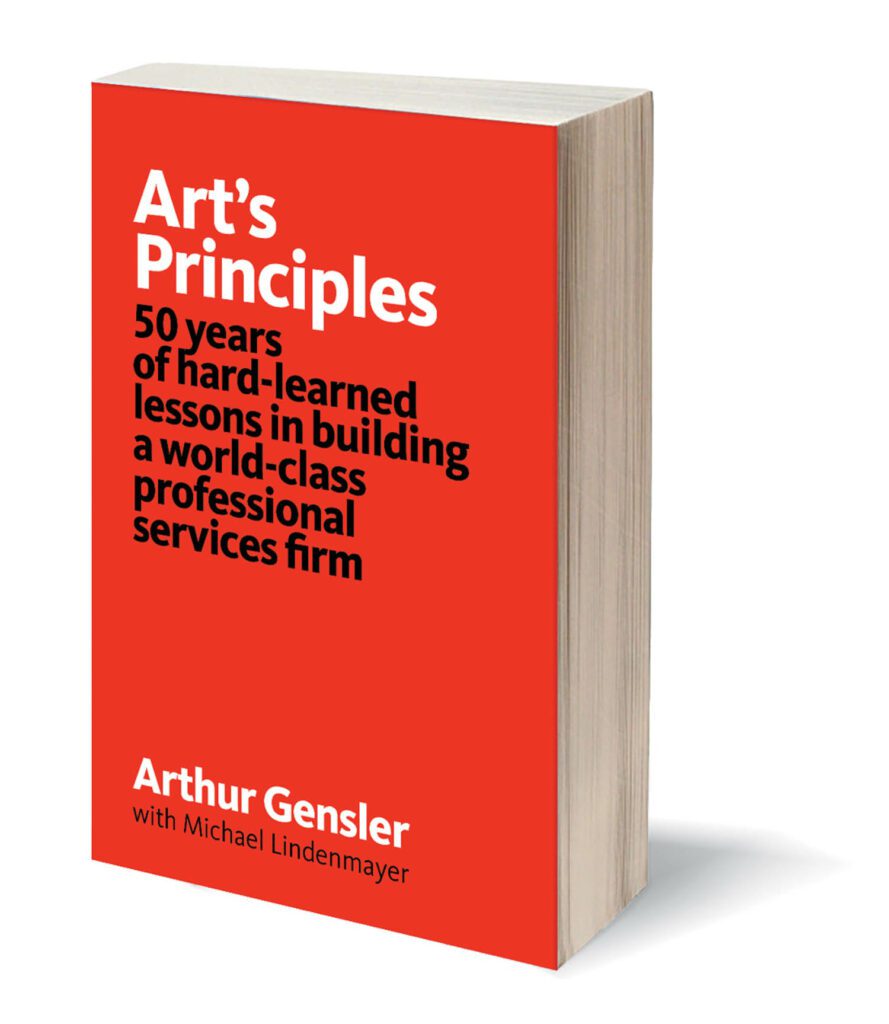 A testament to this "constellation of stars" mentality is the number of Gensler-ites who have been initiated into the Interior Design Hall of Fame over the decades. There's Art himself, of course, plus six other firm members: Margo Grant Walsh, Antony Harbour, Don Brinkmann, and Collin Burry in addition to King and Klehr Avia. (Orlando Diaz-Azcuy was tapped in 1988, the year he founded ODADA after 11 years with Gensler.) And in 2009 Gensler itself was inducted—the first and only firm to receive the vaunted designation.
Gensler Through the Years
1965 Firm founded in San Francisco by Art Gensler
1967 First major contract: Bank of America
1970 Two offices; 45 employees
1974 First of 600+ projects for The Gap
1981 Ranked #1 on Interior Design Giants list
1985 Art Gensler inducted into the Interior Design Hall of Fame
1988 First overseas office, London, opens
1990 Gensler's 25th anniversary
1993 Atlanta, Detroit, New Jersey, Tokyo, and Hong Kong offices open
1995 First major hospitality renovation: Beverly Hills Hotel
1998 Gensler Design Excellence Awards program established
2005 Andy Cohen and Diane Hoskins named Gensler co-CEOs
Art Gensler won the U.S. Green Building Council Leadership Award
2006 U.S. Workplace Survey launched
2007 gServe community impact program established
2009 First firm inducted into the Interior Design Hall of Fame
2014 Gensler Research + Innovation Awards established
2015 Gensler's 50th anniversary
Firm signs Paris Pledge for Action at COP21 conference
2016 Shanghai Tower opens, becoming China's tallest building at the time
2016 Gensler hosts first Design Forecast LIVE event in New York
2017 10-year anniversary of Gensler Research Program (now the
Gensler Research Institute)
2019 Gensler Cities Climate Challenge announced
2020 Gensler City Pulse Survey launched
Gensler's five-part Strategies to Fight Racism launched
2021 Art Gensler passes away
TODAY 50 offices; 28 practice areas; 10 regions; 5,800+ team members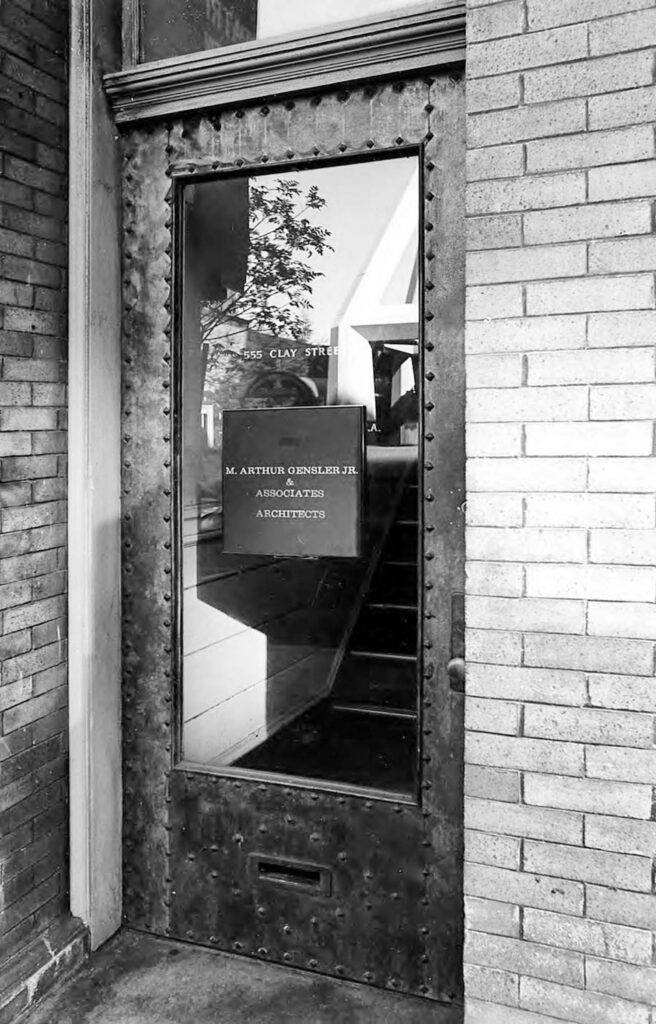 "Art, with whom I worked when I was at Hyatt, was always interested in anything new, unafraid to question conventional wisdom and encourage his colleagues to explore new ideas and options." — John Nicolls, John Nicolls Group
"Art methodically grew his architectural practice to one of the largest and most successful in the world. He was careful to foster a collaborative corporate environment that is regularly listed as one of the best places to work." — Michael Stanton, 75th AIA president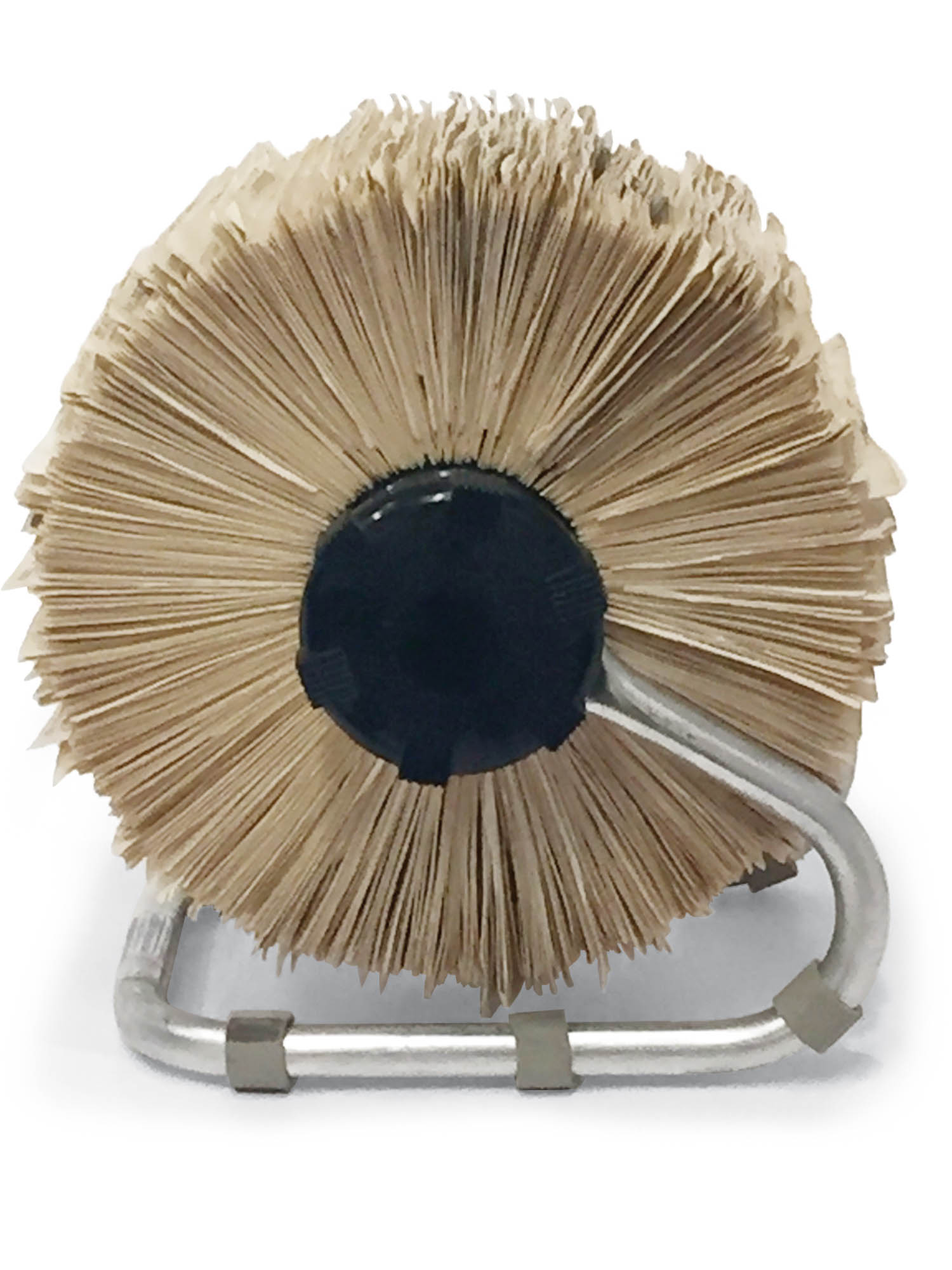 "I've always been impressed with how Art and Gensler managed to create incredible impact and scale while at the same time remaining human-centered." — David M. Kelley, IDEO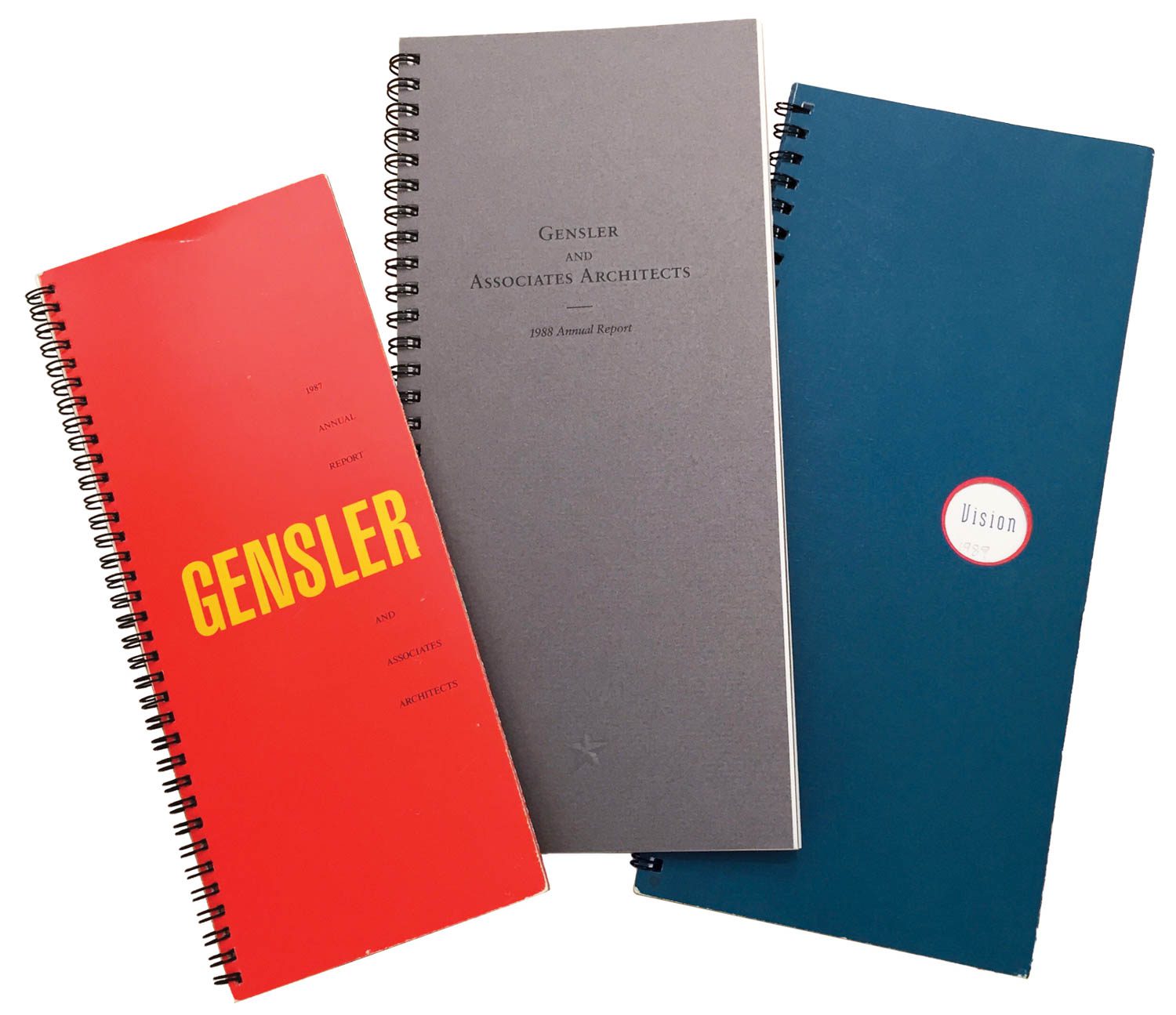 "In the days before we were accessible 24/7, Art would take the month of August off and be completely incommunicado. He'd say, 'If something comes up, you'll know what to do.' That level of professional trust was extraordinary." — Belinda Presser, Gensler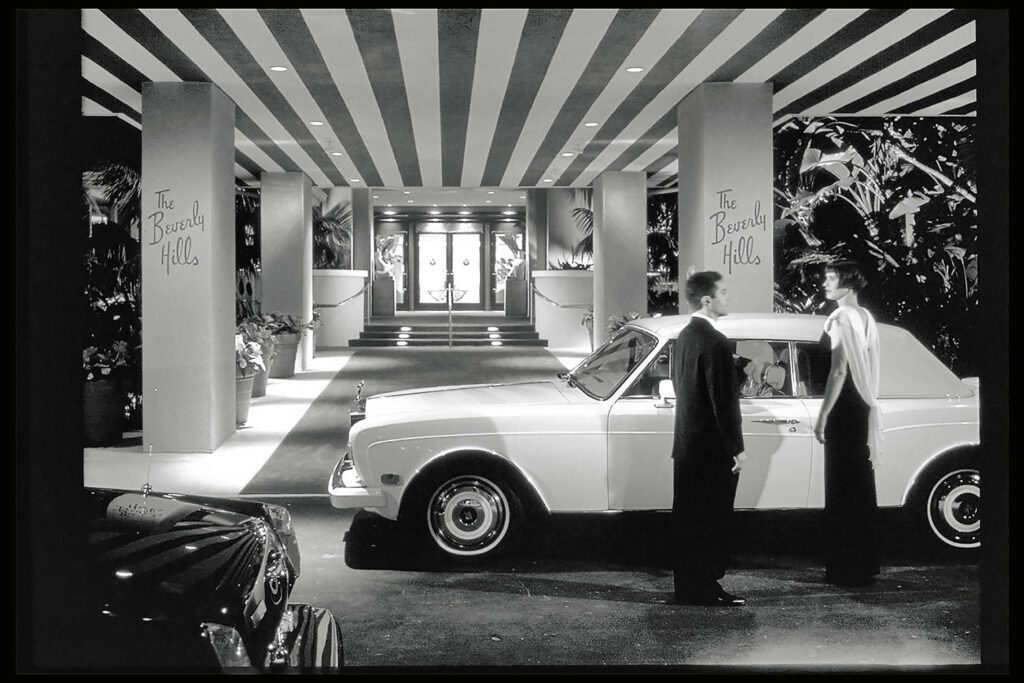 "Art valued intelligent risk-taking. He set an example of social conscience through the firm's work as well as by sharing the success of the company—creatively and financially—with his entire staff." — Orlando Diaz-Azcuy, ODADA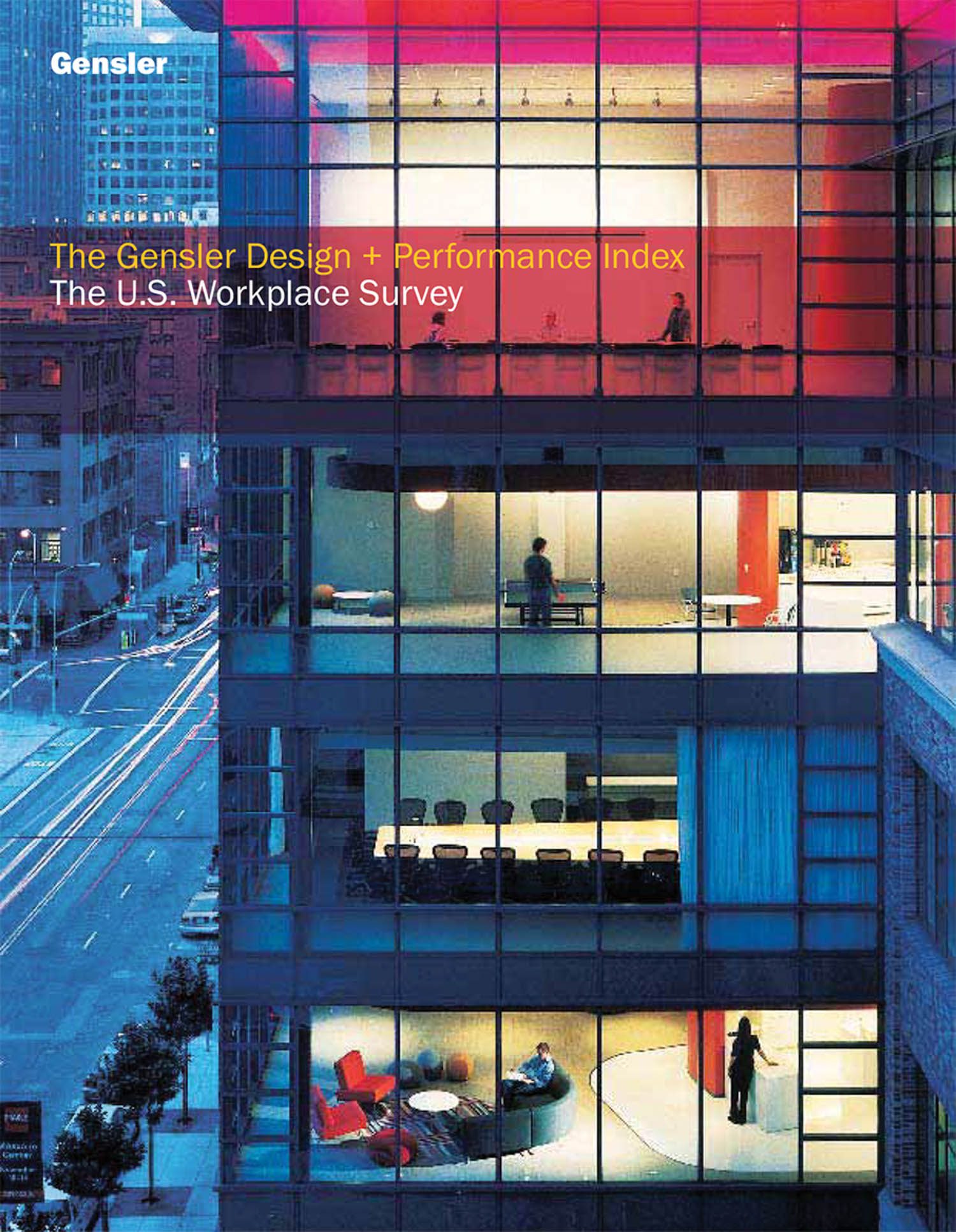 "Art was one of the most approachable people I've ever met. Even the location of his own office spoke to that. He could've had a corner one facing the ocean, but instead he had an interior office, close to the middle, so he was accessible to everyone." — Gary Saulson, PNC Financial Services Group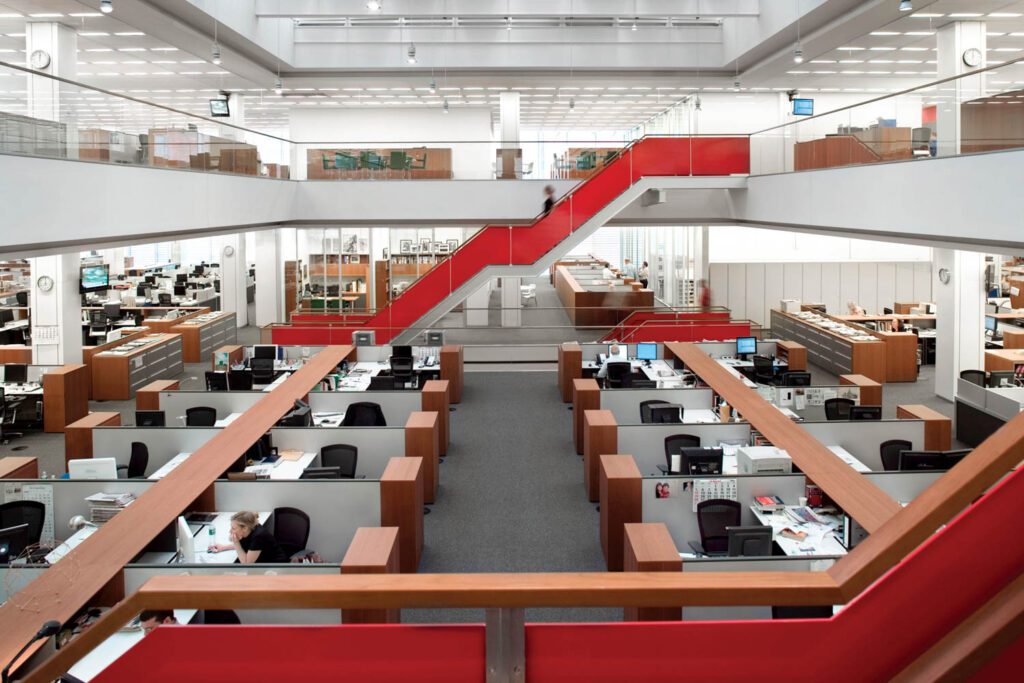 "Art was a gift from God for those of us who value architectural excellence without compromise." —Doug Manchester, Manchester Financial Group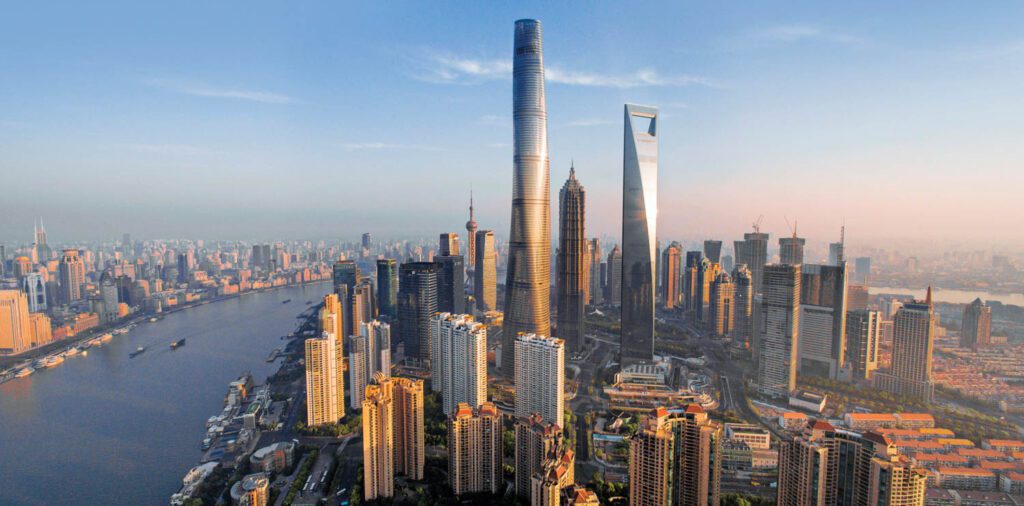 "Art was a big-hearted leader and a giant in architecture and business—a true visionary. With his confidence in the power of design, he both elevated architecture and created a new model of client engagement and collaboration that has become the gold standard." — Vic Grizzle, Armstrong World Industries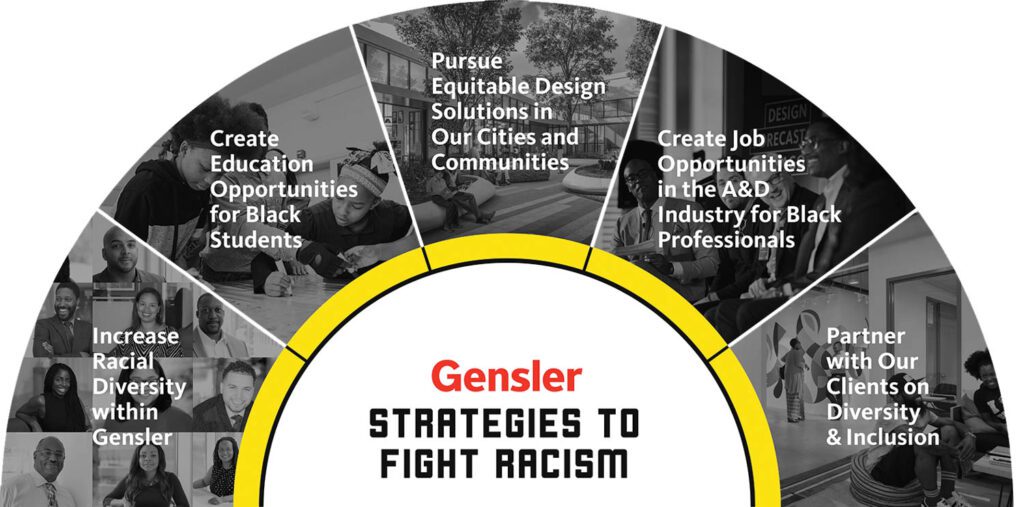 SFO's Long Flight
Gensler has done extensive work at San Francisco International Airport starting in the late 1970s, with the expansion and renovation of Central Terminal (now known as Terminal 2). Unveiled to the public in 1983, it was ground-breaking for its focus on the passenger experience. More recently, the firm was enlisted to reconvert T2 into a functional domestic terminal, completed in 2011. With curated restaurants, shopping, food services, plenty of Arne Jacobsen Egg chairs, and power plugs, the airy and well-lit LEED-Gold facility is like a little slice of San Francisco. Perhaps most enjoyable of all is the art component. SFO operates its own museum with exhibits rotating through terminals. We've seen displays of vessels and typewriters, Ettore Sottsass's Valentine for Olivetti included, and an installation of Yayoi Kusama's High Heels for Going to Heaven, part of the airport's public works collection.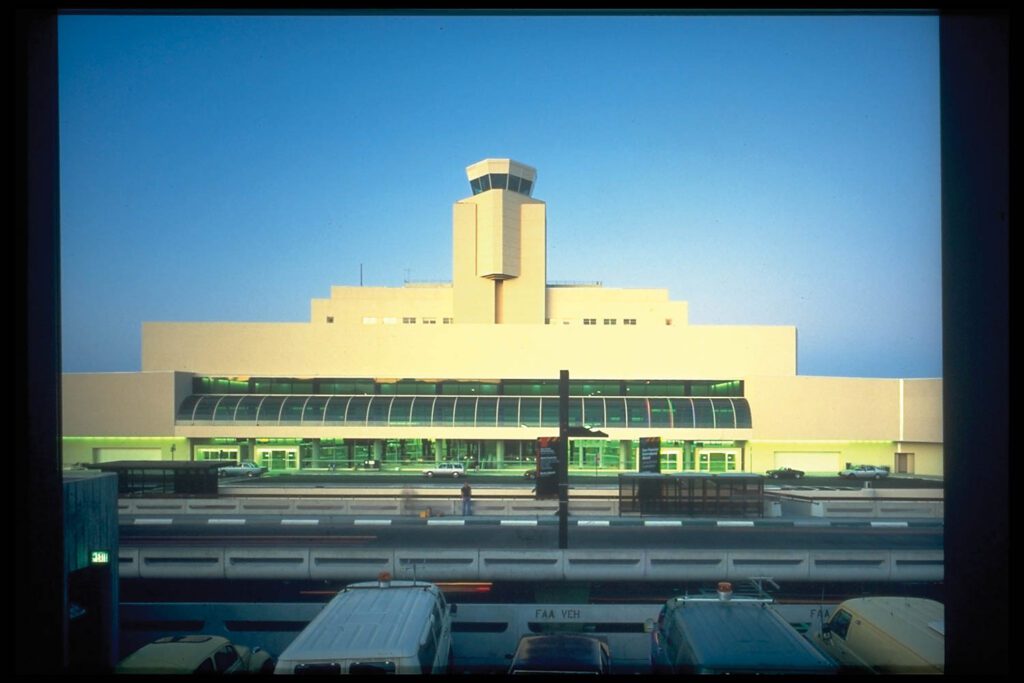 Ray Quesada, vice president of operations at Merchant Aviation and former SFO project manager, recalls Art's visits during the multiyear T2 design process. "He used to come by whenever I was in the office to look at what was being done; he always referred to the airport as his baby." Gensler design director and principal Collin Burry also has fond remembrances of Art's involvement in T2. "Once Art did a walk-by during a design charette, glanced at a plan, and within seconds noted that some of our restrooms were not accessible; he was right. He always wanted us to focus on perfecting all that would affect the user experience at all scales."
Subsequent work at SFO entailed the 10-gate Boarding Area E in Terminal 3; REACH, a two-phase process to document and implement design qualities that enhance the passenger experience; multiple United Airlines facilities; and redevelopment of the T3 Checkpoint East area. The firm is now putting final touches on the redevelopment of Harvey Milk Terminal 1, a flexible next-gen design sure to set the passenger experience bar even higher.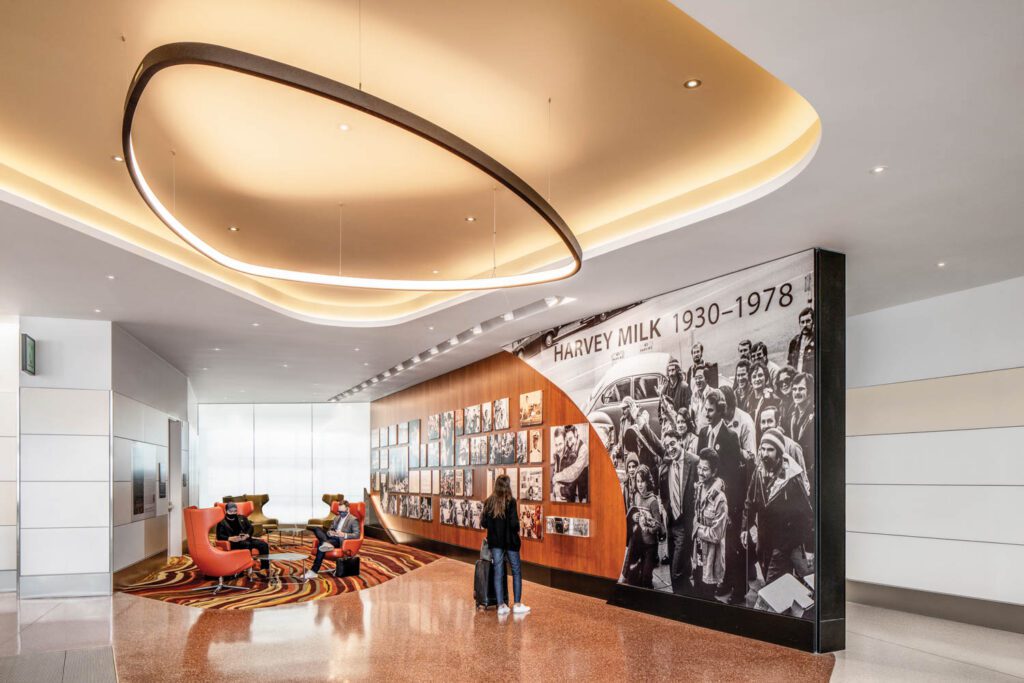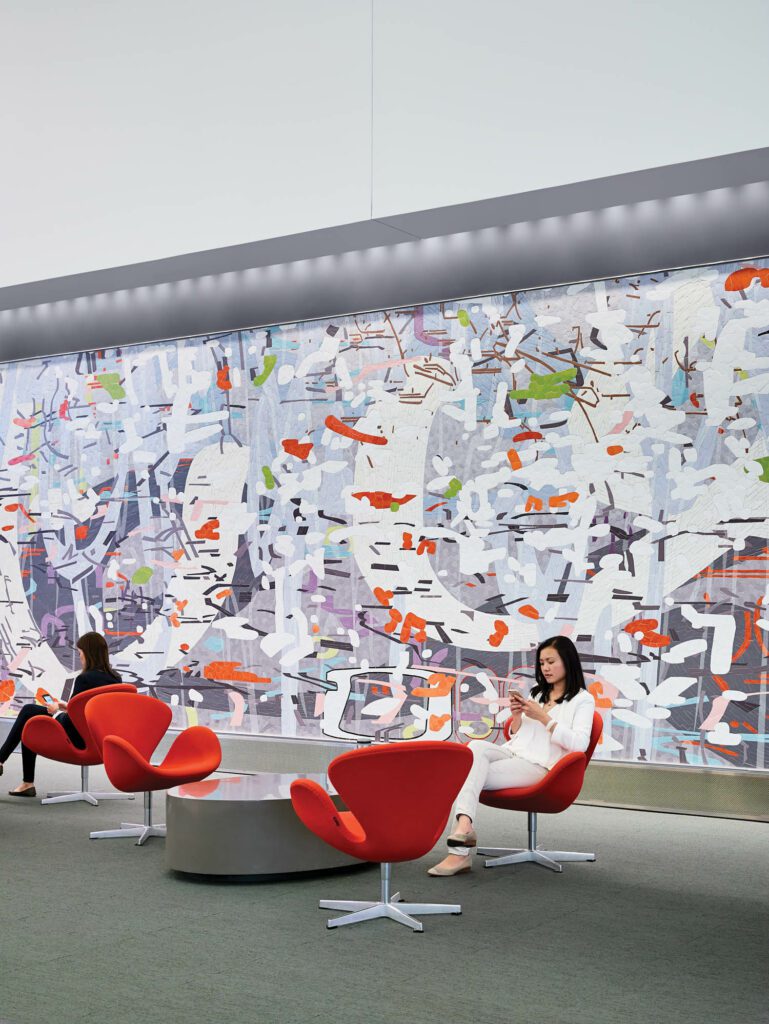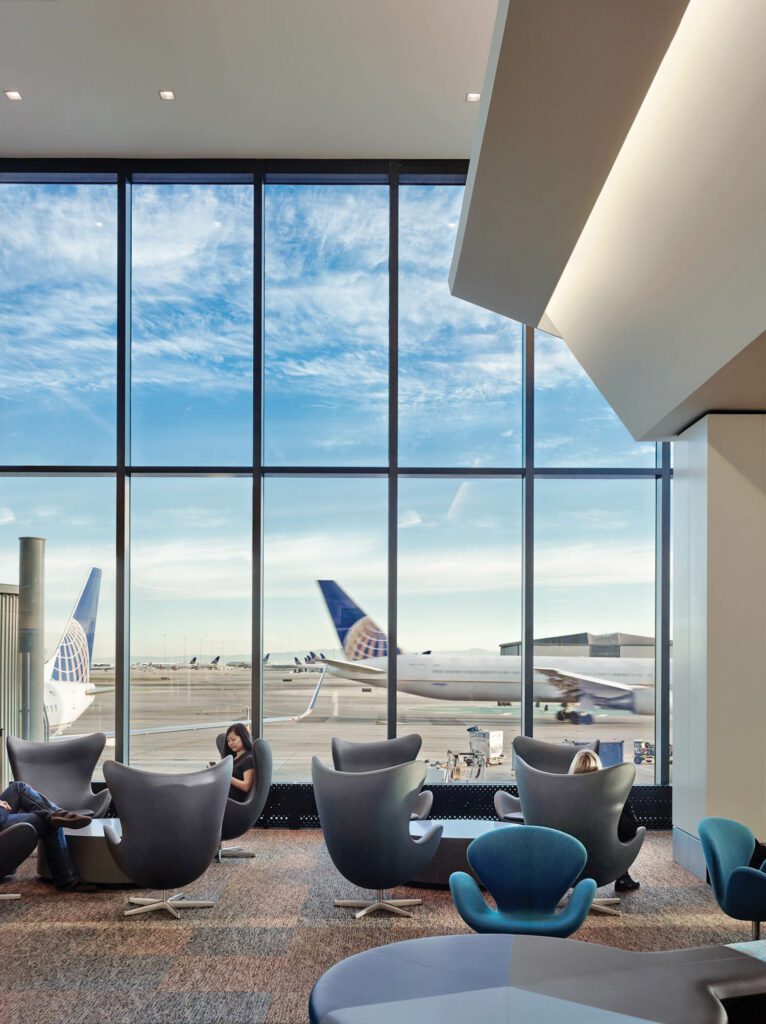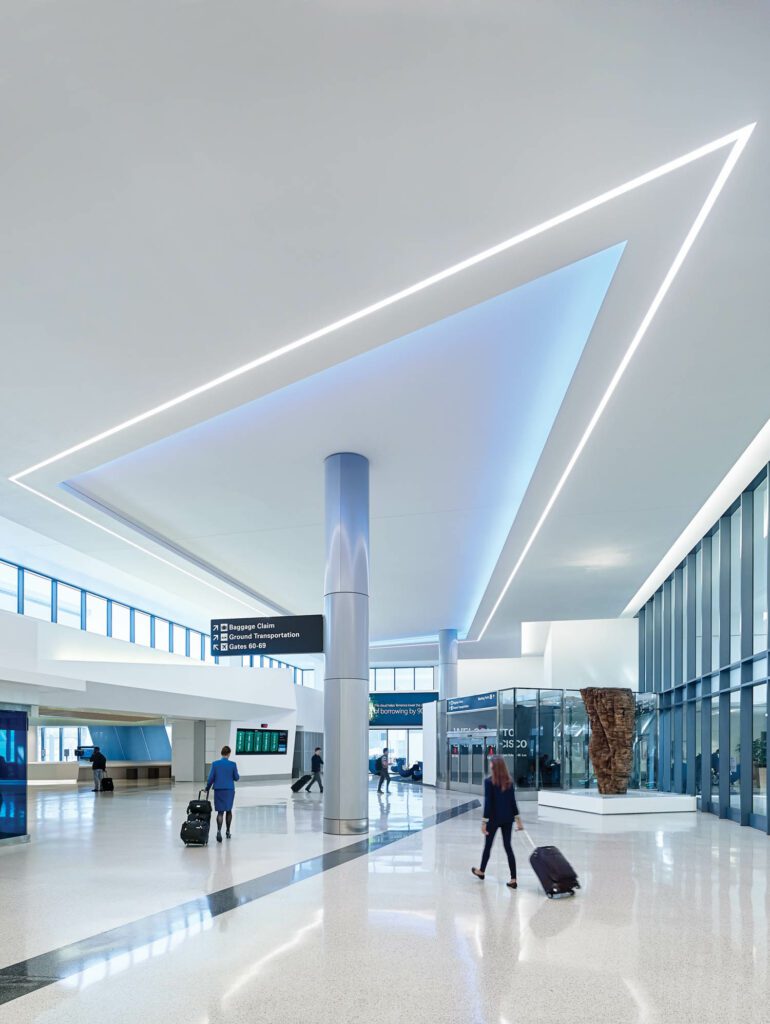 An Emphasis on Lifelong Learning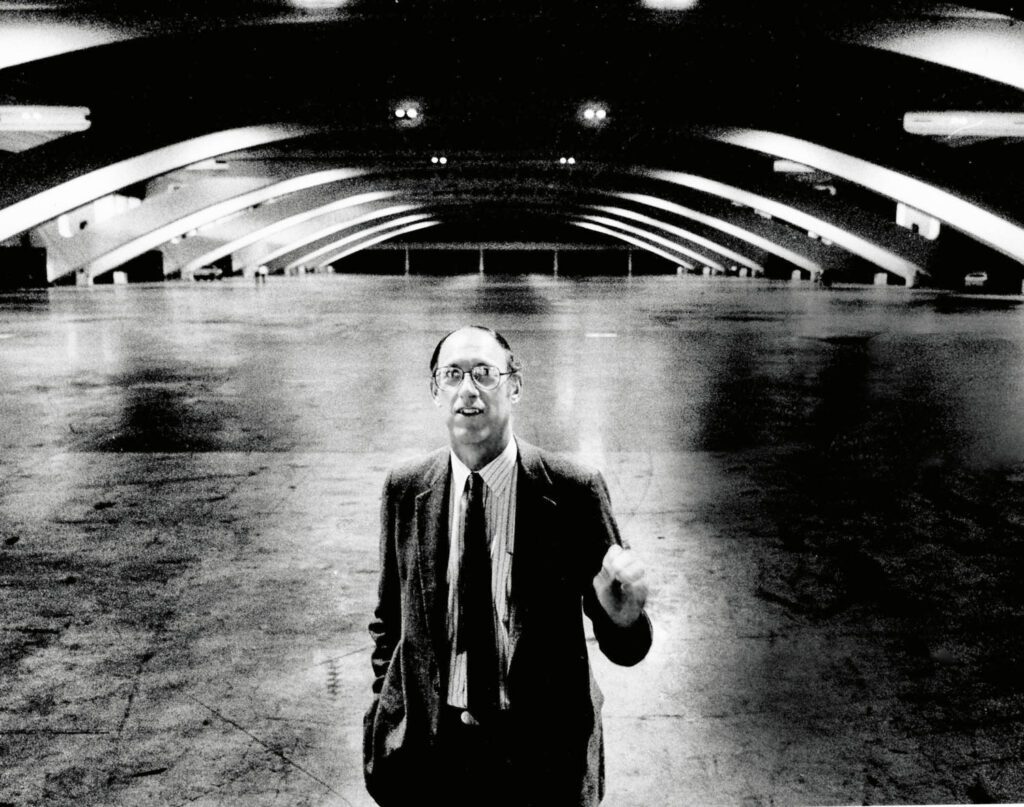 Another way in which Gensler invests in its people is through education. The firm and its founder have always couched design as a lifelong learning experience. Gensler University functions as an in-house means to develop next-gen leaders through programs and enhanced global knowledge sharing. And in 2007 the firm formalized its support of employee explorations outside day-to-day client work by launching the Gensler Research Program (now called the Gensler Research Institute) with the goal of developing a deeper understanding of the connection between design, business, and the human experience. Falling under the program's aegis are workplace surveys, the Workplace Performance Index, a formalized RFP and review process, three volumes of research catalogues detailing case studies, and ultimately research into all practice areas. The year 2011 was a milestone, when the program established an annual research grant process accessible to any firm member; in the most recent cycle alone, 51 were awarded. Since 2020, the GRI has established two new centers to focus on critical societal concerns—equity and resilience—as they pertain to the built environment.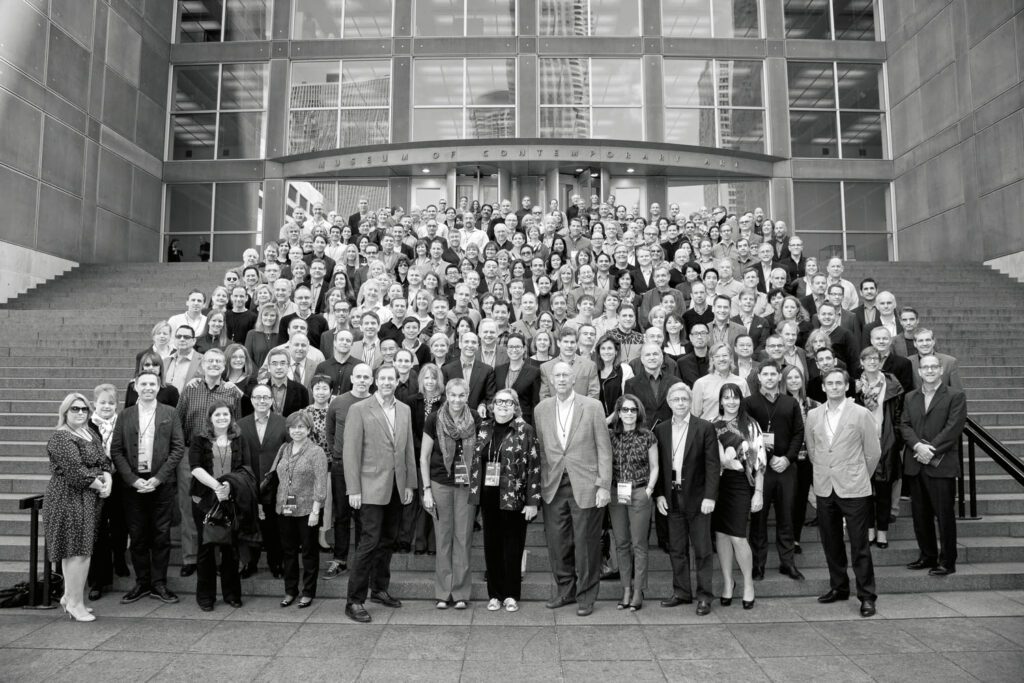 The pandemic has prompted its own research effort. Gensler wanted to know about urbanites' responses to COVID-19. Were they staying, leaving, or considering the latter? What constituted governing factors? What defined peoples' relationships with their cities? The firm's City Pulse survey of 2,000 respondents in New York, San Francisco, London, and Singapore was conducted twice in 2020. In 2021, an updated version expanded to 10 cities.
Beyond the firm's walls, Art also viewed industry organizations as an important source of knowledge. "He believed associations are where learning happens," says Cheryl S. Durst, IIDA's executive VP and CEO. She had that sentiment in mind a few years ago, when the IIDA teamed with Gensler, under the guidance of managing director Todd Heiser, to conceptualize its new Chicago headquarters. There, she explains, "we flipped the switch," prioritizing learning space over workspaces—a move that allowed the IIDA to scale up its already robust programming. "Art always said to stay interested in what you love and curious about everything else; never stop learning," Durst recalls.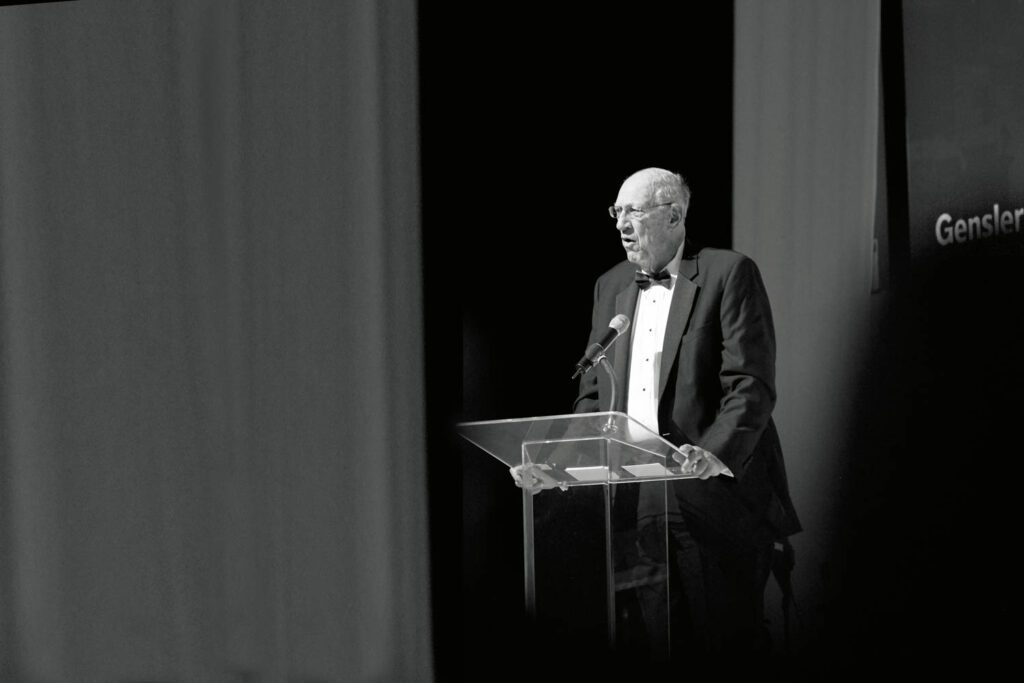 Art's commitment to education ran deep, its roots holistic. Acknowledging his alma mater as a launchpad to success, Art and his family gifted $10 million to Cornell APP to sustain its New York program. "Grounded yet optimistic, decisive, and prescient, Art saw things not just as they were but also as they could be," dean J. Meejin Yoon says in praise. "His unwavering belief in design is a constant reminder the built environment can bring immense value to communities, cities, and society." As a board chair and trustee of California College of the Arts, he left a deep impression on the school's president, Stephen Beal. "Art always took a student-centric view of what education should do—not just in terms of curriculum and intellectual development, but also of students' lives and well-being."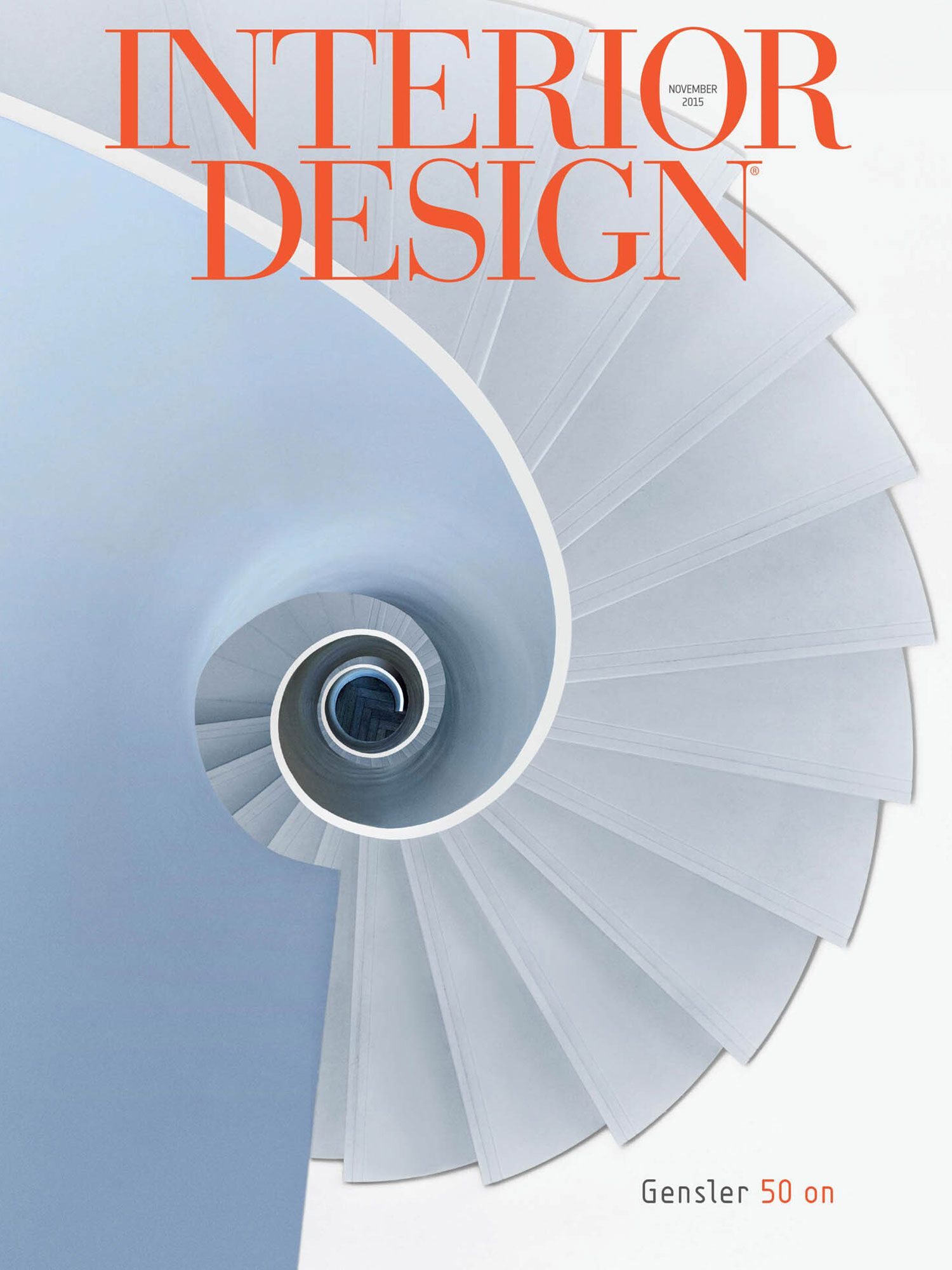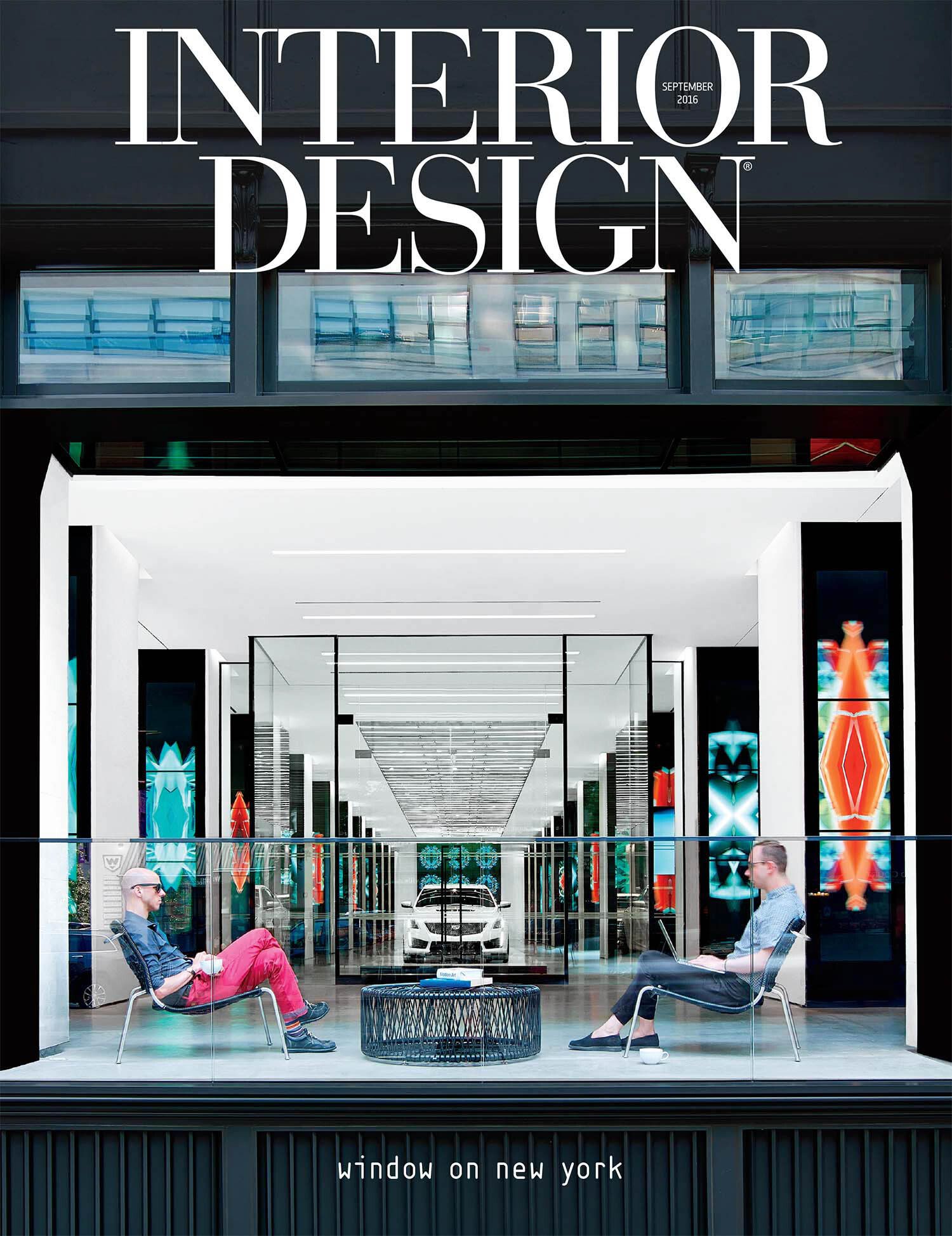 With scholarship programs embedded in Gensler's DNA, the firm gave academic grants totaling more than $200,000 last year. Among them are Rising Black Designers, the Brinkmann Scholarship, and the Diversity in Design Bursary in the U.K. And Gensler's focus on education now extends to the pipeline: the next generation of designers. "Around the world, our teams donate thousands of hours annually to supporting local schools—from elementary through high school—to bring awareness of our industry as a career that combines all kinds of backgrounds," Hoskins says. Recent initiatives have been laser-focused on increasing diversity in the field.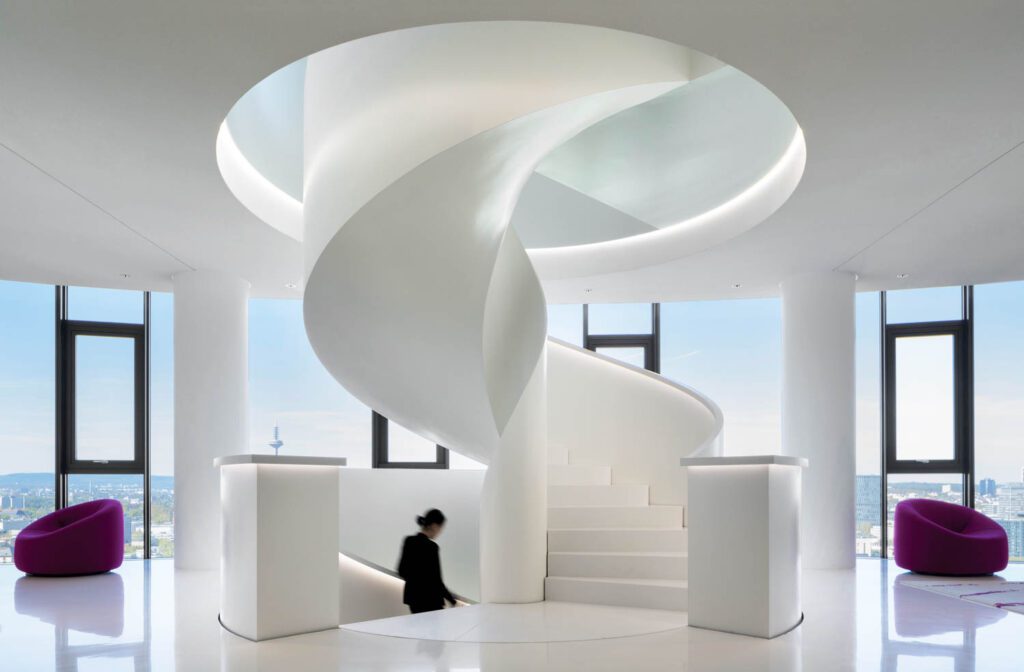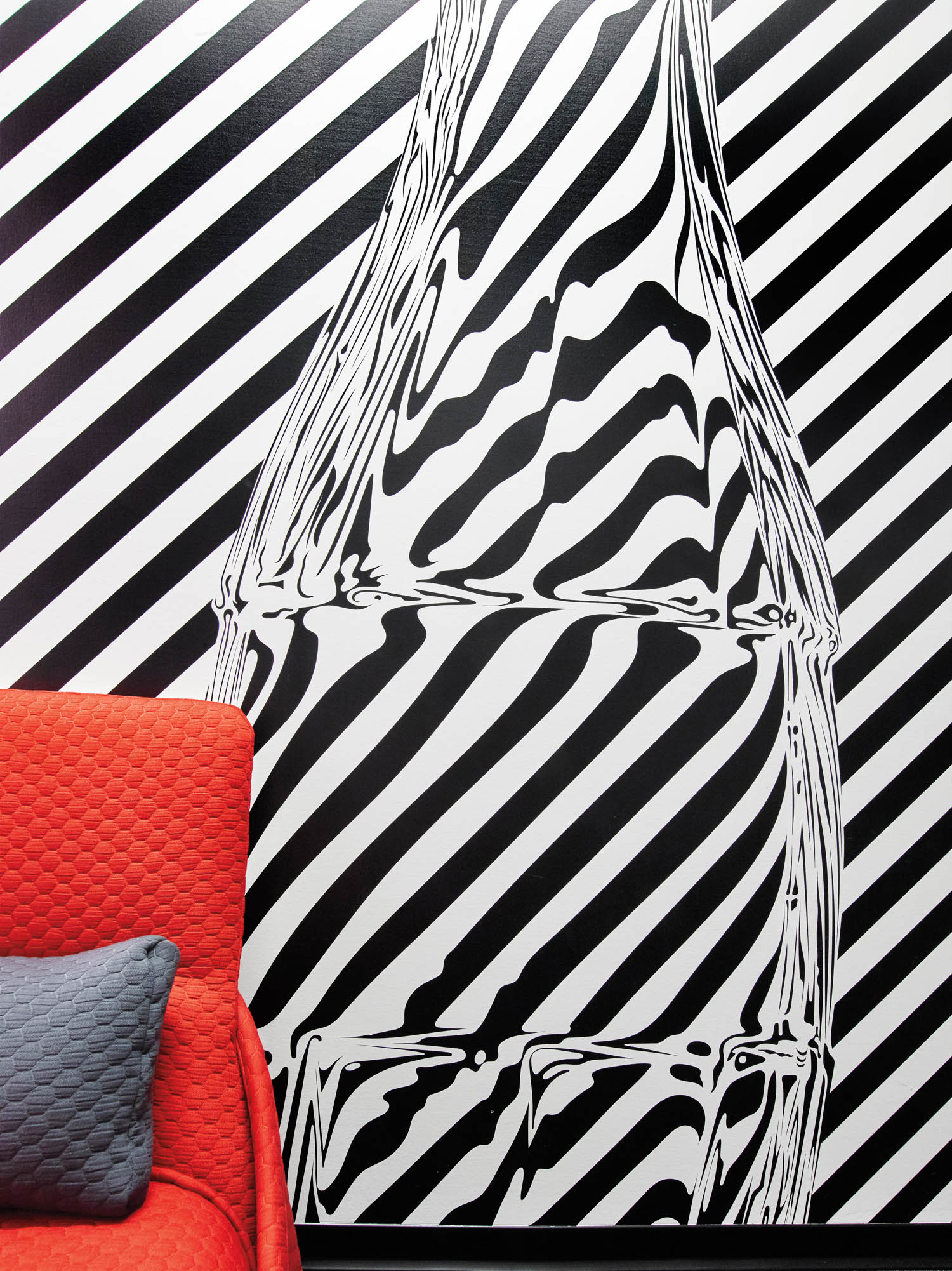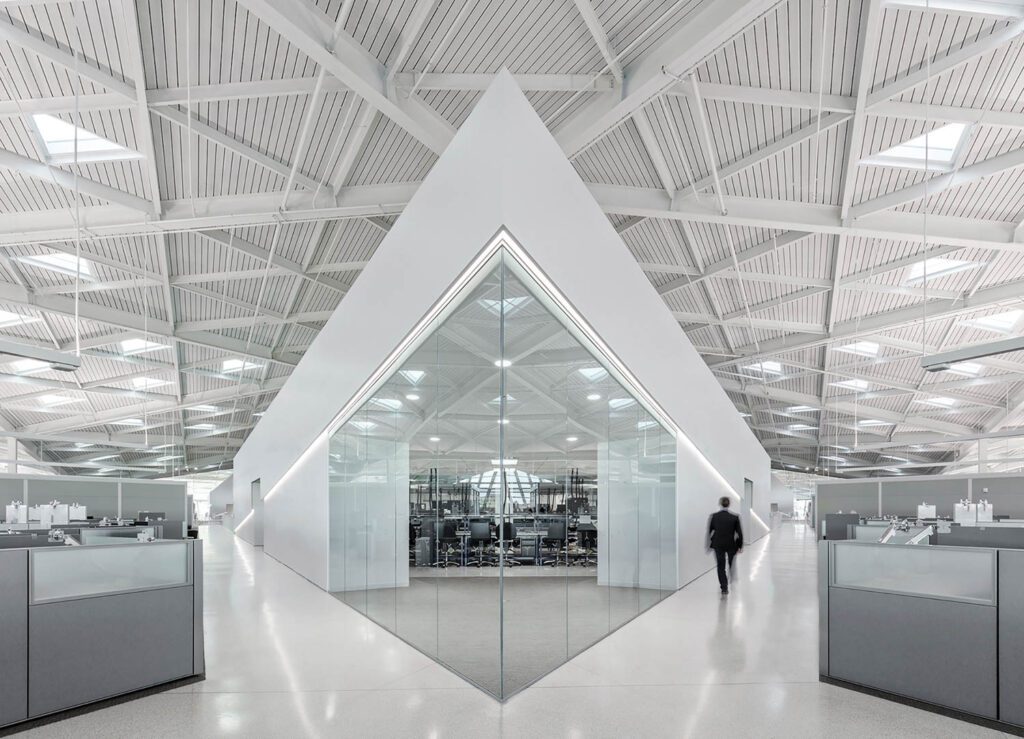 "Every voice counts": Social and global responsibility
Giving back and paying it forward: Philanthropy has been a way for Gensler—both the man and the firm—to do both. In addition to higher education, the Gensler Family Foundation supports the arts and geriatric research. Art sat on the boards of SFMOMA and the National Building Museum in Washington, D.C., among other institutions. And he was tireless in giving back to his beloved San Francisco, serving on the city's Committee on Jobs, Chamber of Commerce, and Center for Economic Development.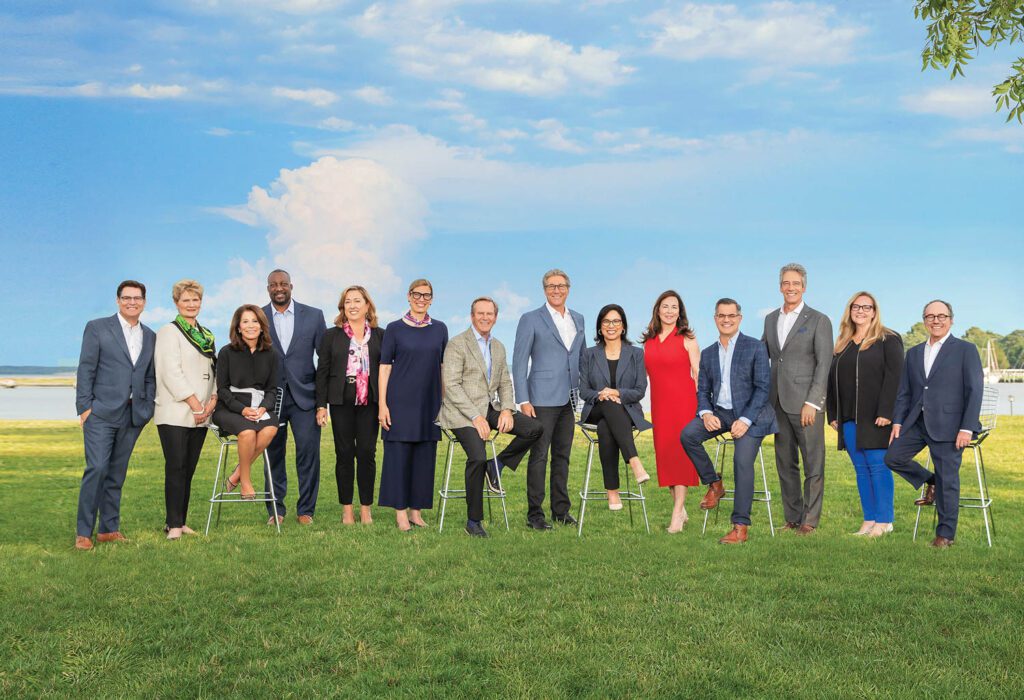 Gensler has long held sustainability, the Well Building initiative, and, increasingly, health considerations paramount in every project type. As far back as 2005 the firm received the U.S. Green Building Council Leadership Award; in 2012 Art was bestowed its President's Award. Three years later Gensler signed the Paris Pledge for Action at COP21. As Gensler has grown, it has doubled down on social responsibility. "As the largest design firm in the world, our diversity, breath, and scale allow us to take on the toughest global challenges, leading the way for our industry in climate change, social equity, urbanization, mobility, and the future of our cities around the world," Cohen says. The urgency of climate change has prompted intensified focus. "The building industry and its investors have recognized the consequences and risks of climate change and they are looking to Gensler for strategies and action," Hoskins observes. The firm does not take its role-model status lightly, having committed to making its entire portfolio net-zero carbon by 2030.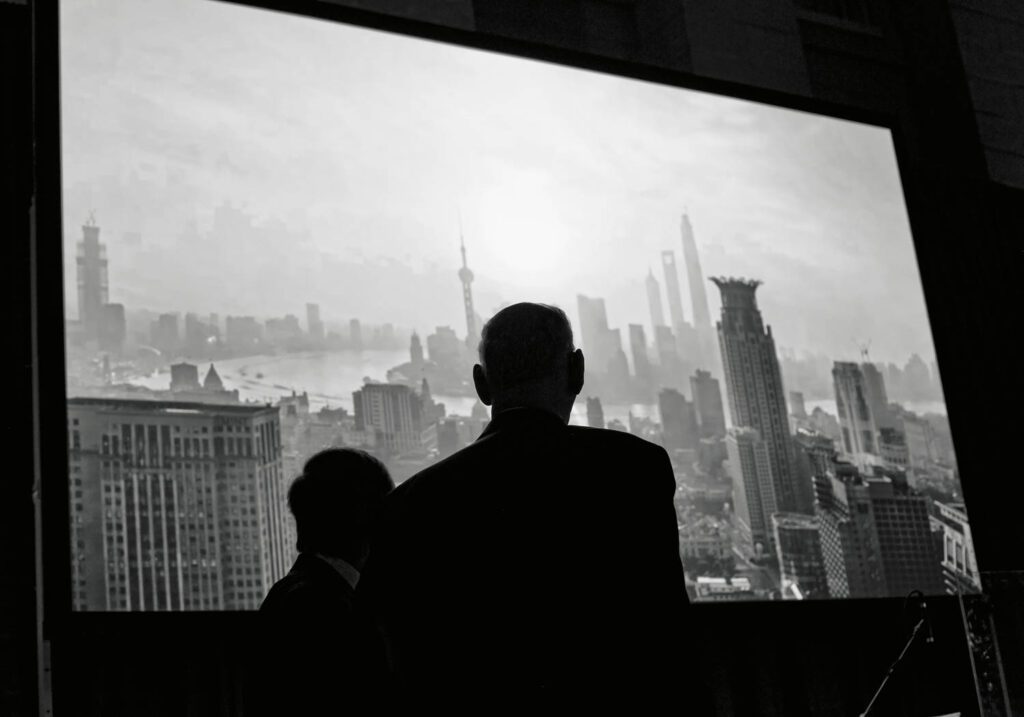 During the tumultuous year of 2020, Gensler acknowledged and acted upon one of society's most pervasive concerns. It established a global race and diversity committee, inaugurated a student design charrette with seven HBCUs, introduced Black Lives and Design research grants, and launched the five-part Strategies to Fight Racism. The latter initiative, Hoskins says, "ensures that we are really a place where a diverse community of designers, architects, and people can thrive." The big design problems of tomorrow require collaboration between multidisciplinary thinkers, and Gensler is perfectly poised. "Global challenges coupled with supply-chain issues, labor shortages, and inflation will mean that design must be smarter and more purposeful than ever before," Hoskins affirms.
Although Art retired from the Gensler board in 2010, he remained an active presence until the very end—mentoring, sitting in on weekly Monday morning global calls—but perhaps even more so for his foundational philosophy that undergirds every aspect of the firm. "As I reflect on Art's legacy and Gensler's future," Cohen says, "his last words to me ring true: 'You need to make sure everyone's having fun. The world is heavy, and we must take care of our people and our clients.' His humility and authenticity to care about and for others redefined our industry, our firm, and how people think about architects and design. It was never about him; it was, and will always be, about our people and the power of design and of Gensler to create a better world." Designing a better world is the firm's raison d'être, a responsibility every last team member takes to heart.
more
Projects

Gensler Spotlight: Europe

Cliffe-Roberts and team transformed Cargo Crossrail Place from a secure, sealed box into a welcoming hub that serves not just the people working upstairs but also the entire district. Gensler designed Cargo Crossrail Pla…

Projects

Gensler Spotlight: Latin America

Grupo Leumi, the family-run company of developer Steven Rattner, has its own in-house architects and designers thanks to 4 million square feet of projects over its 30-year existence. In fact, Rattner is Grupo Leumi's d…

Projects

Gensler Spotlight: Asia Pacific Middle East

When Vietnamese telecom giant Viettel Group asked Gensler Singapore to create an iconic headquarters, its executives envisioned a tower visible across the capital. But site restrictions limited the height, so design dire…