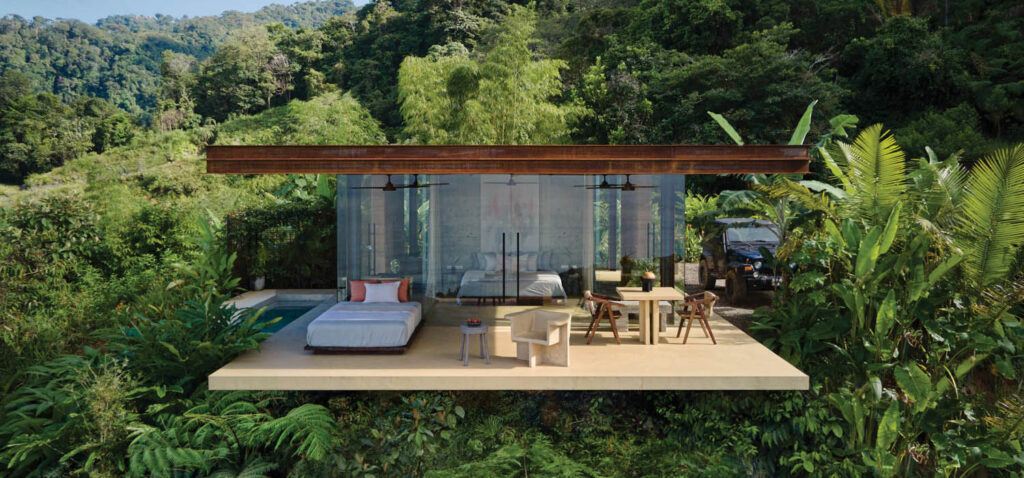 6 Must-Visit Getaways Designed to Reflect Their Locales
Designers play with dichotomy and difference in creating getaways informed by their locales—from the Costa Rican jungle to Ontario's lake country.
Playa Hermosa, Costa Rica by Formafatal
Size: 1 bedroom; 1,000 square feet (per villa)
Dagmar Štěpánová of the sustainably minded Czech firm dreamt up and developed twin rental villas that cantilever out from a steep jungle slope toward Pacific Ocean views. They're built of rammed earth (using clay excavated from the site) sandwiched between concrete-slab ceilings and floors, the latter coated with nonslip cement screed—a different color in each villa. Furniture custom designed by the studio is mostly concrete, save for the teak bed surrounded by a linen mosquito net…a must with an infinity-edge pool just beyond the frameless glass sliders.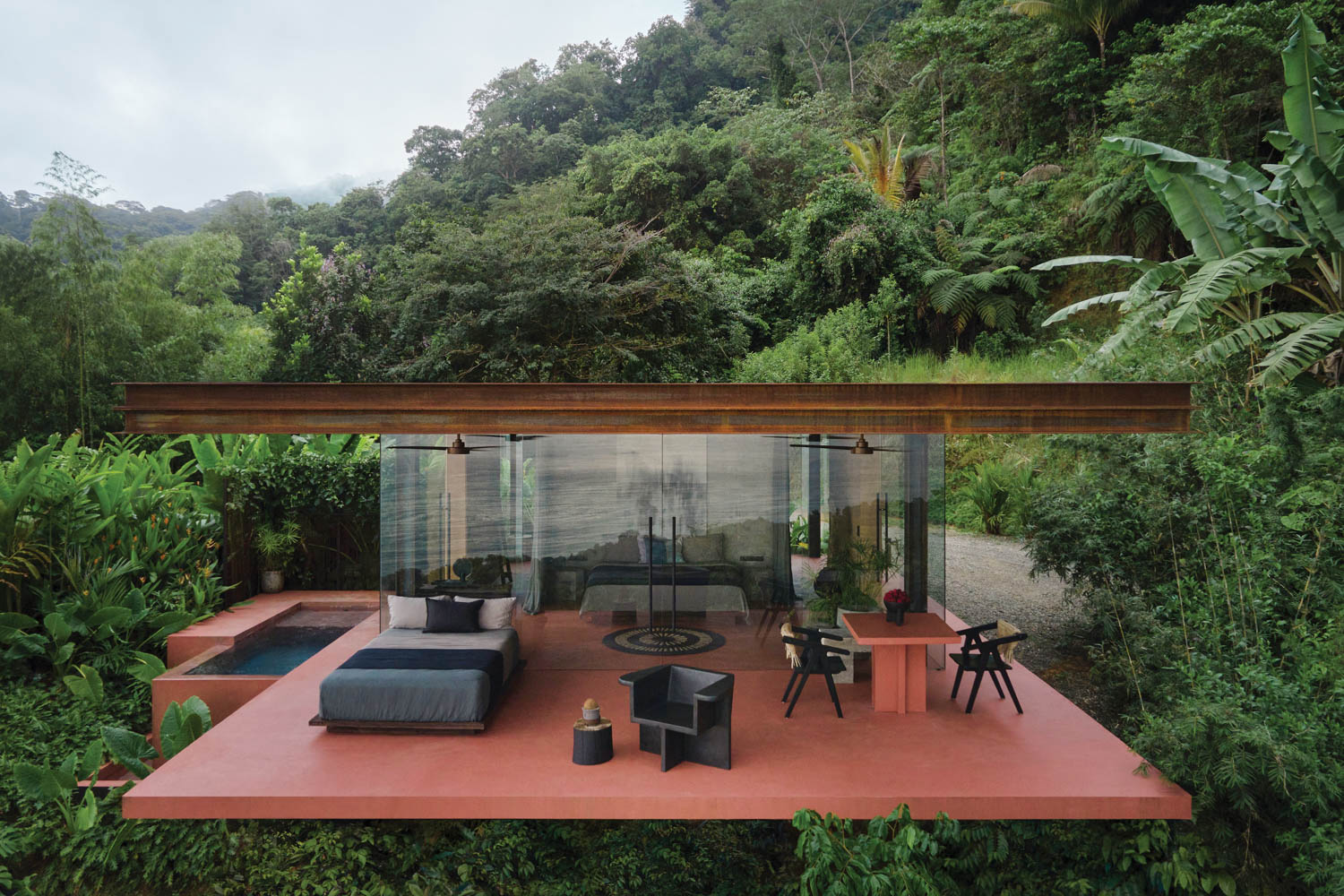 Milford Bay, Ontario, Canada by Reigo & Bauer
Size: 6 bedrooms; 6,760 square feet
For repeat clients, firm copartners Merike Bauer and Stephen Bauer rehabbed a century-old shingled cottage sited on a waterfront former resort in Ontario's lake country, preserving and restoring its western red cedar–clad interior and then playing against type by juxtaposing spirited modern features: sculptural furni­ture, bold accent colors, perception-warping outsize lighting, and an impressive collection of Pop Art, including works by Robert Indiana and Andy Warhol.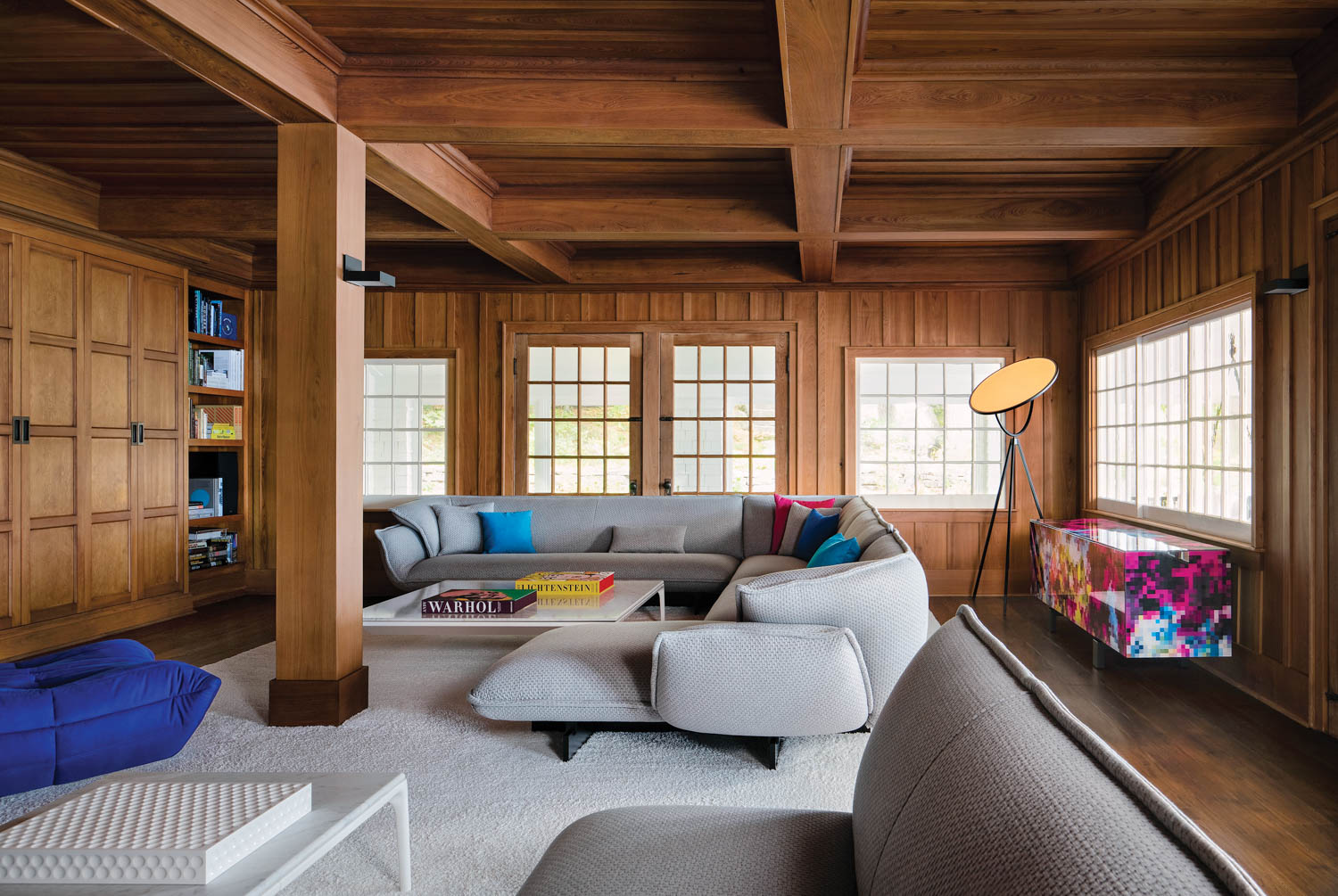 Size: 4 bedrooms; 2,800 square feet
Skillfully interlocked dry-stack sandstone blocks—Sicilian and yellow-toned, like the earth on which the villa stands—form exterior walls in a stylized square-and-triangle pattern, including on a belvedere that partially shades a swimming pool and offers a privileged prospect of the sea and surrounding olive and almond trees. Inside, firm founders Valentina Giampiccolo and Giuseppe Minaldi devised a long black-and-white cement-tile hallway that pierces the south and north elevations to maintain a suggestive glimpse through an enfilade of trees—the spark for the entire project, nicknamed Casa Carlita.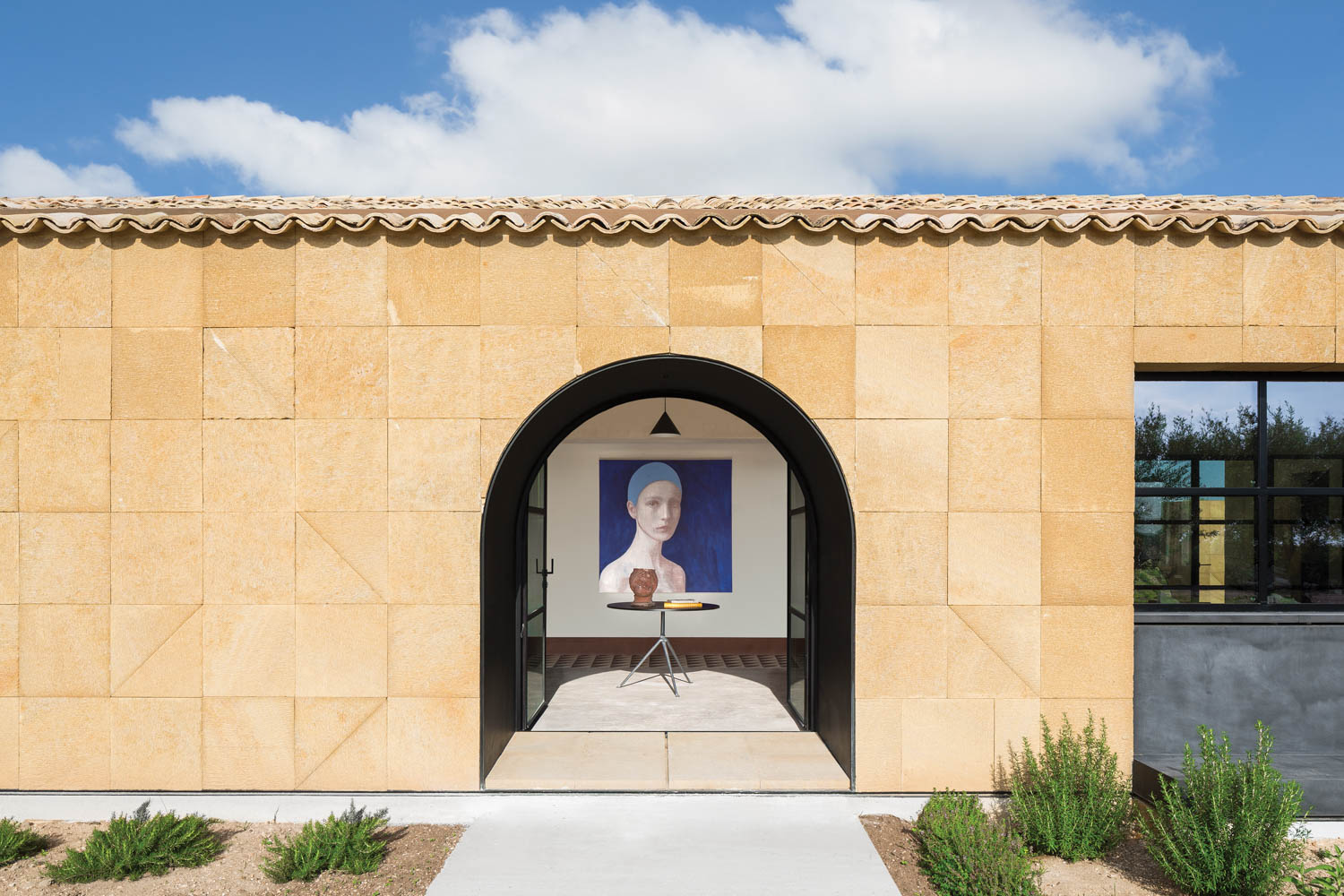 Size: 3 bedrooms; 1,280 square feet
In another project by the Sicilian architecture firm, Giampiccolo and Minaldi transformed a small, aging apartment into a vacation pad meets tourist digs. The team preserved as much of the external envelope as pos­sible, including retaining the patina of original plasterwork, but revealed the interior's (and the terrace kitchen's) young soul by deploying a poly­chromic play as vibrant as the homeowners.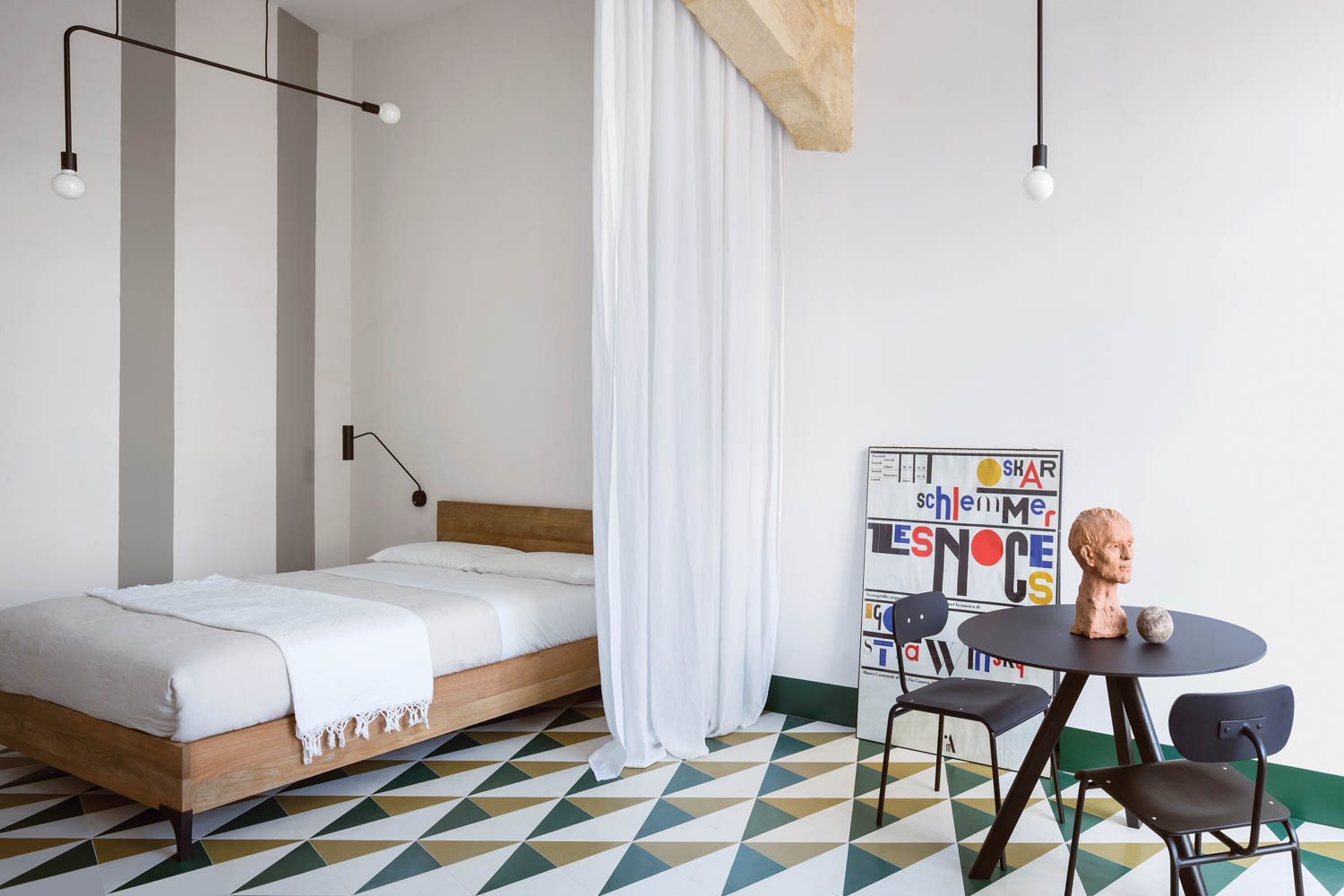 Size: 6 bedrooms; 7,000 square feet
In renovating and expanding an existing residence, copartners Jejon Yeung and Max Worrell riffed on the agrarian vernacular via a play of similarity and switching it up. The main house, a converted dairy barn, boasts moss green–stained cypress outside and Douglas fir inside, most notably in the form of exposed rafters in the peak-ceilinged great room. That species repeats as plywood wall cladding inside the new photography studio/garage, its volume likewise lofty, while lighter weathered-gray cypress sheathes the half-gable spa shed.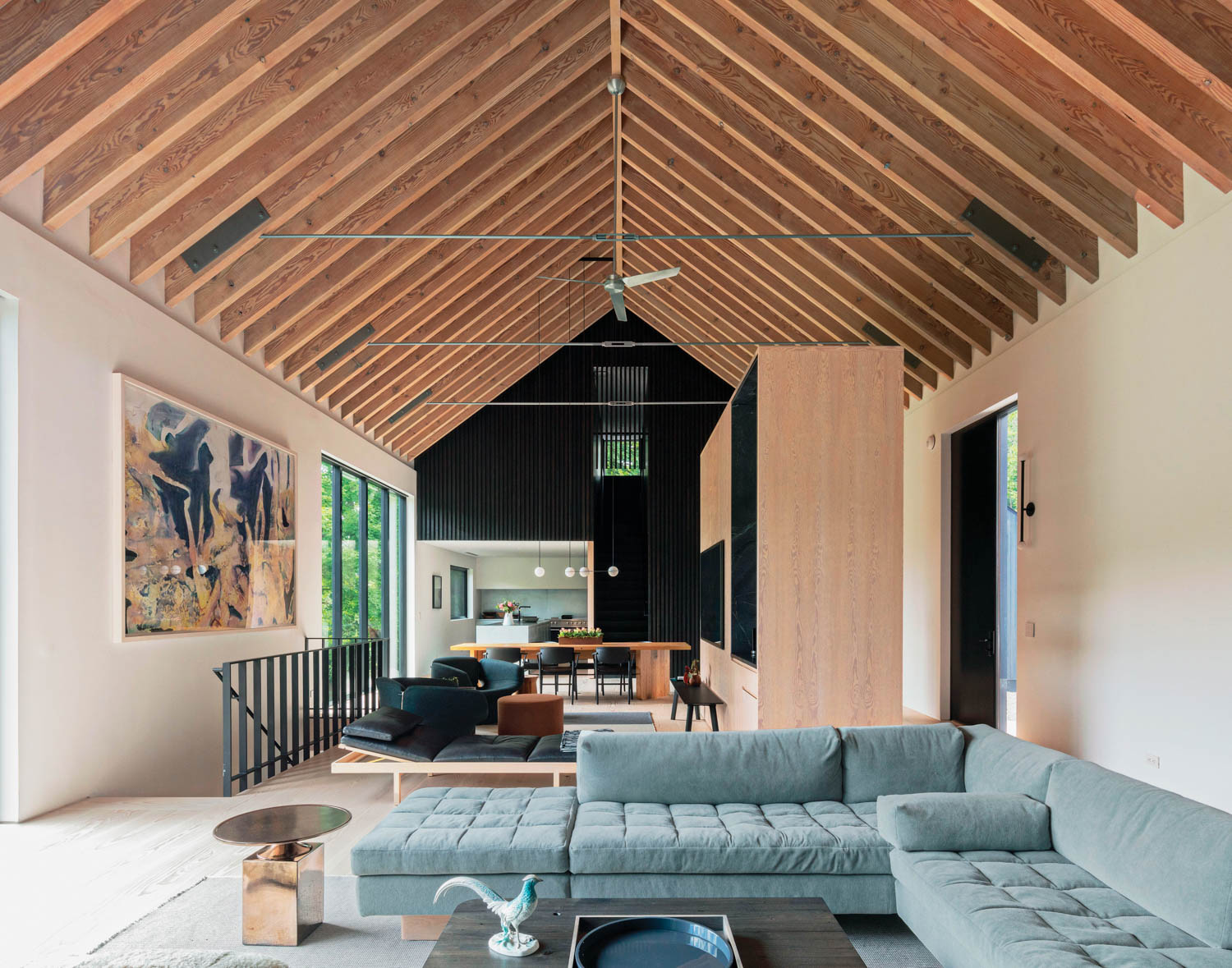 Size: 2 bedrooms; 1,600 square feet
The verticality of this Brutalist bunker, a week­end retreat for Mexico City dwellers, is a direct response to the program, reconciling conflicting aims to maxi­mize verdant views of pine trees while ensuring security in the remote area. (The small footprint also abetted foundation work on the sloped site.) The cast-concrete walls are mostly solid on the ground level but punctured with larger picture windows higher up, while the skylight-capped double-height volume with mezzanine overlooks makes the entire house feel like a breezy interior courtyard.