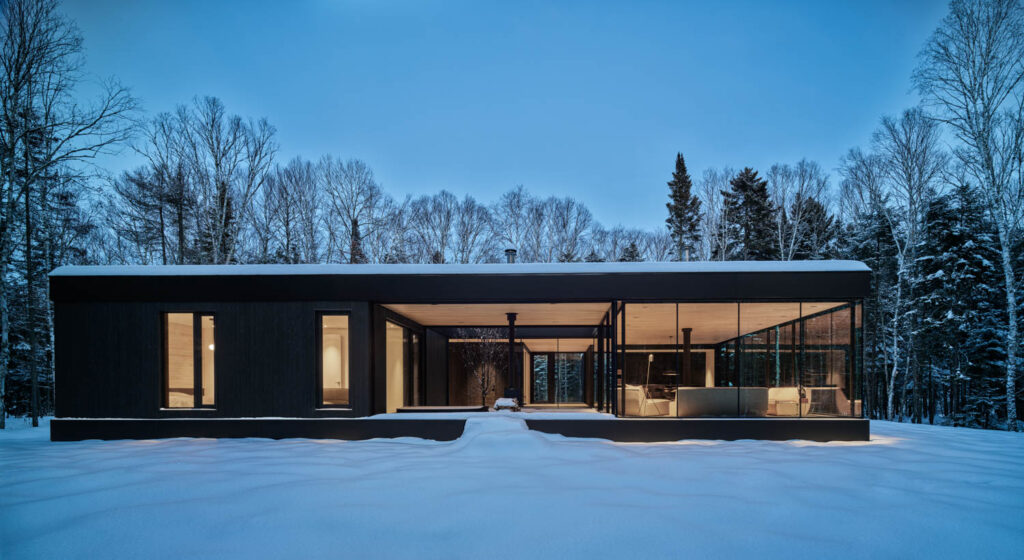 An Apple Tree is the Focal Point for This Single-Story Glass House by ACDF Architecture
Architect Maxime-Alexis Frappier, lead designer of the Canadian firm ACDF Architecture, approaches each of his projects with precise rigor and careful attention. For his family's own residence in Quebec's Lanaudière region, he added a healthy dose of his childhood memories to the architectural concept. Frappier grew up in an orchard environment, and he wanted his children to experience some of that tradition. So he added an unusual focal point to the home: a young apple tree.
"It became a central pillar for connecting the architecture, the house, and the family," the architect explains. "Whether through its flowers in the spring, its foliage in the summer, its fruits in the fall, or the snow that accumulates on its branches in winter, this tree participates in an extraordinary way in the creation of a living environment that is so stimulating.'' The single-story glass house surrounds the apple tree, which was replanted in a courtyard at the center of the newly built home. Caring for the tree is a shared activity for the family, from pruning its branches to harvesting its fruit.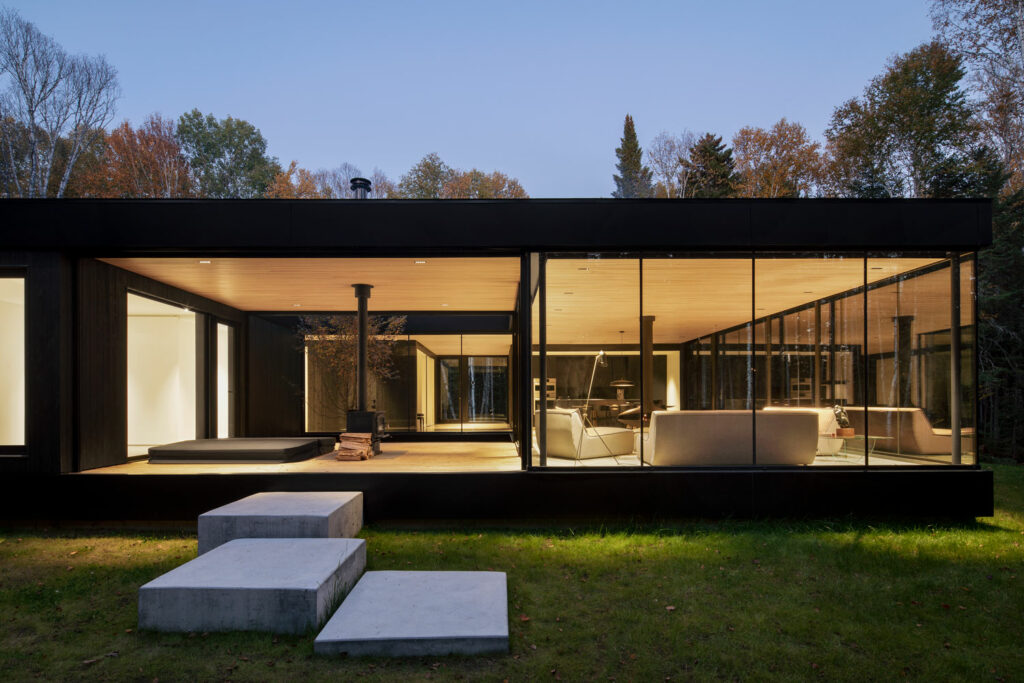 But the tree is, of course, not the only striking feature of the residence by this talented architect. Set on a 6-acre forest plot, the architecture masterfully highlights the nature surrounding the home. Floor-to-ceiling glass windows let in abundant natural light and allow for sweeping views of surrounding trees. To emphasize those views, and the connection to the natural world, furniture was kept minimal with muted tones. Polished concrete flooring is also neutral. Ceilings incorporate wooden planks, with half-inch gaps between them to soften direct sunlight.
Acting as both architect and client, Frappier crafted a home that is elegant but nonetheless comfortable. He built the home around the concept of discrete but integrated "wooden boxes." (One houses garage and service areas, a second the children's bedrooms and bathrooms, and the third the primary suite.) The result is a minimalist aesthetic, but there are intimate spots integrated into the design: a custom alcove was built for the family piano and the primary suite features a cozy lounge and a soaking tub. In this way, the house includes space for both connectivity and privacy.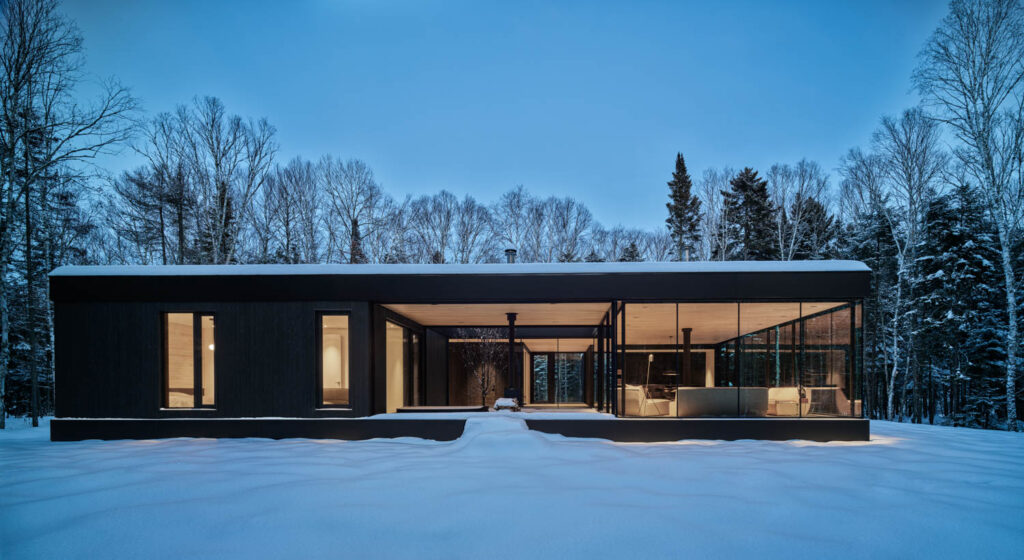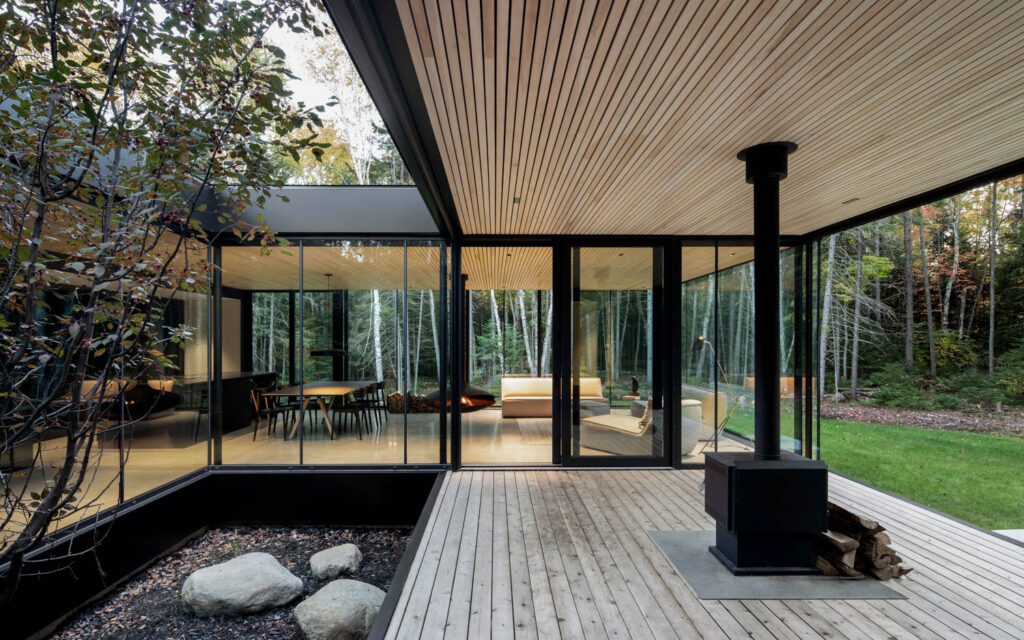 ---
Take a Look Inside With This Video by ACDF Architecture
---