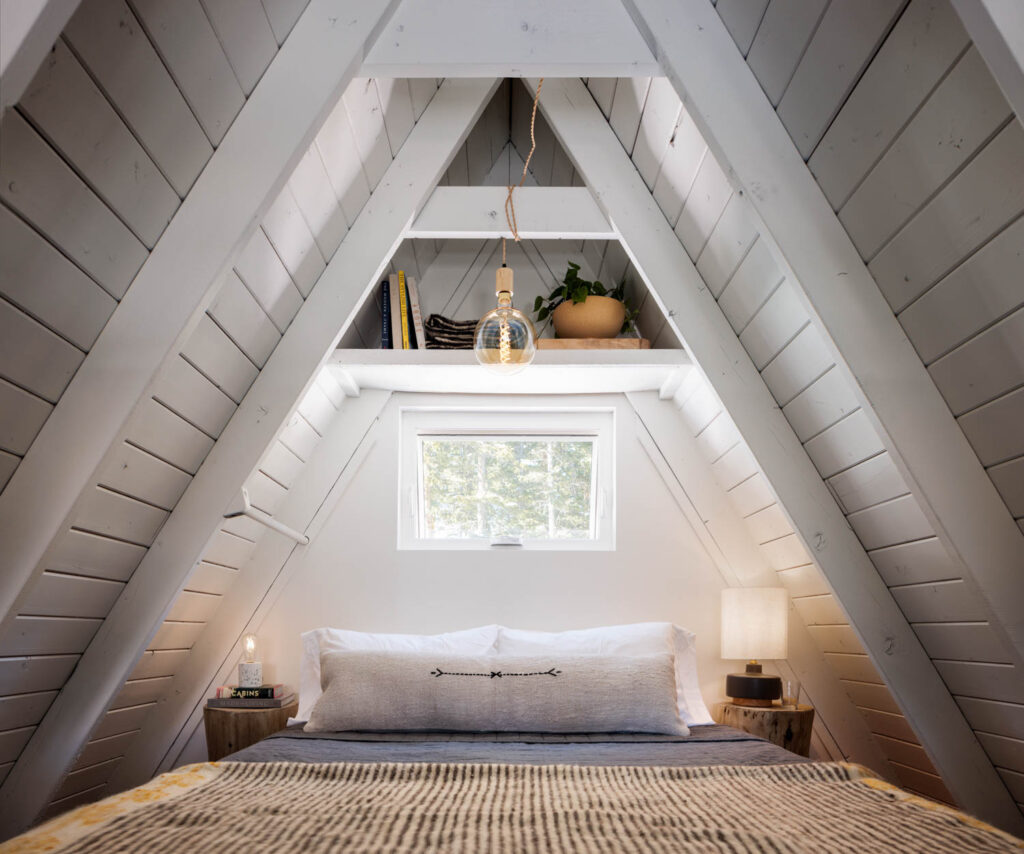 This Cozy Ski Chalet in Breckenridge, Colorado Blends Styles from the 1970s and Today
While Amy Pigliacampo is fond of traditional alpine design, she wanted to do something different for a cabin renovation in Breckenridge, Colorado. The home, referred to as Camp Altezza, reflects Pigliacampo's own take on the chalet vibe—a cozy and comfortable experience for guests and her own family. But updating the structure built in 1976 was no small feat.
Not only is the mountain cabin challenging to access at an elevation of 11,000 feet, but its interiors needed some serious attention, too. "Nothing in the cabin was worth saving other than its classic bones," says Pigliacampo. "We had to peel back the layers of bad decisions to expose the good." That started with removing some of the "sad, builder-grade" updates from the '90s and later included correcting and updating electric and insulation. Updates even needed to be made to the home's entry, which is located down a steep hill, now accessible by stairs.
Once the cabin's bones were reset, Pigliacampo got to work on her vision. "I gave myself the challenge of designing something warm and cozy yet different than anything else on the mountain," she says. Smoked oak cabinets with navy faces, which Pigliacampo found at Reform, established the black and navy color palette of the cabin. Then, Pigliacampo made the controversial but critical decision to paint the original pine paneling bright white. She further opened the lofty space by adding a window above the kitchen counters that functions as a backsplash.
With the new outdoor connection and the fresh white interior, the designer added warmth with furnishings, which had to be puzzled into place to account for the large, sloping ceilings. Bits of cain, caramel leather, creamy wool, and wood in a variety of tones and colors are found throughout, styled to accomplish an aesthetic Pigliacampo has coined "1970s Modern Alpine Chalet."