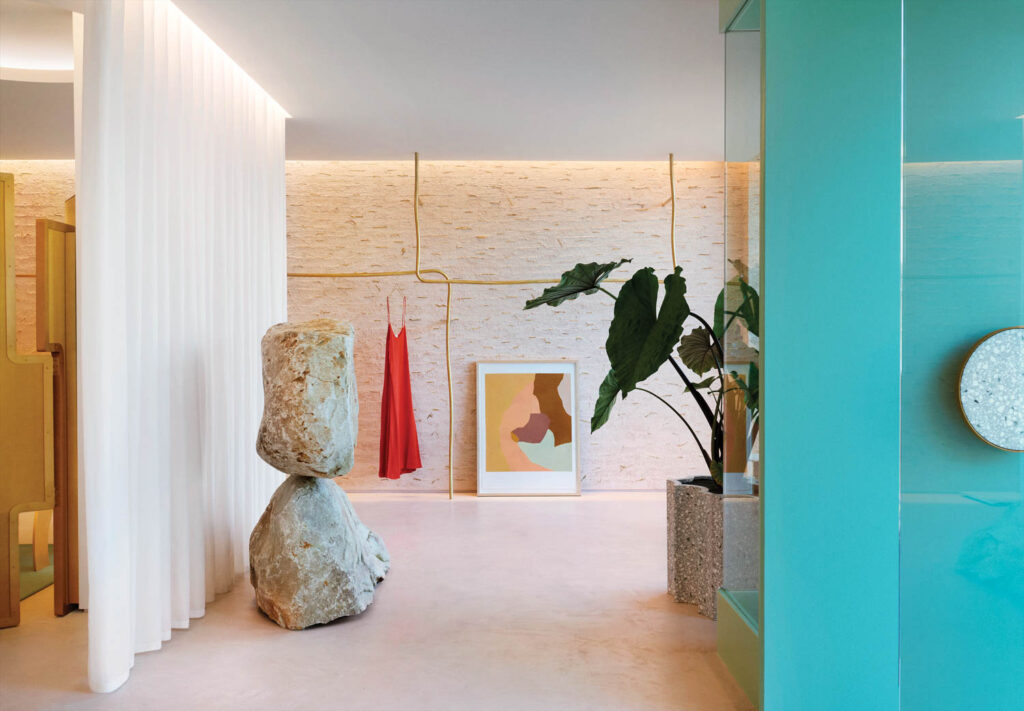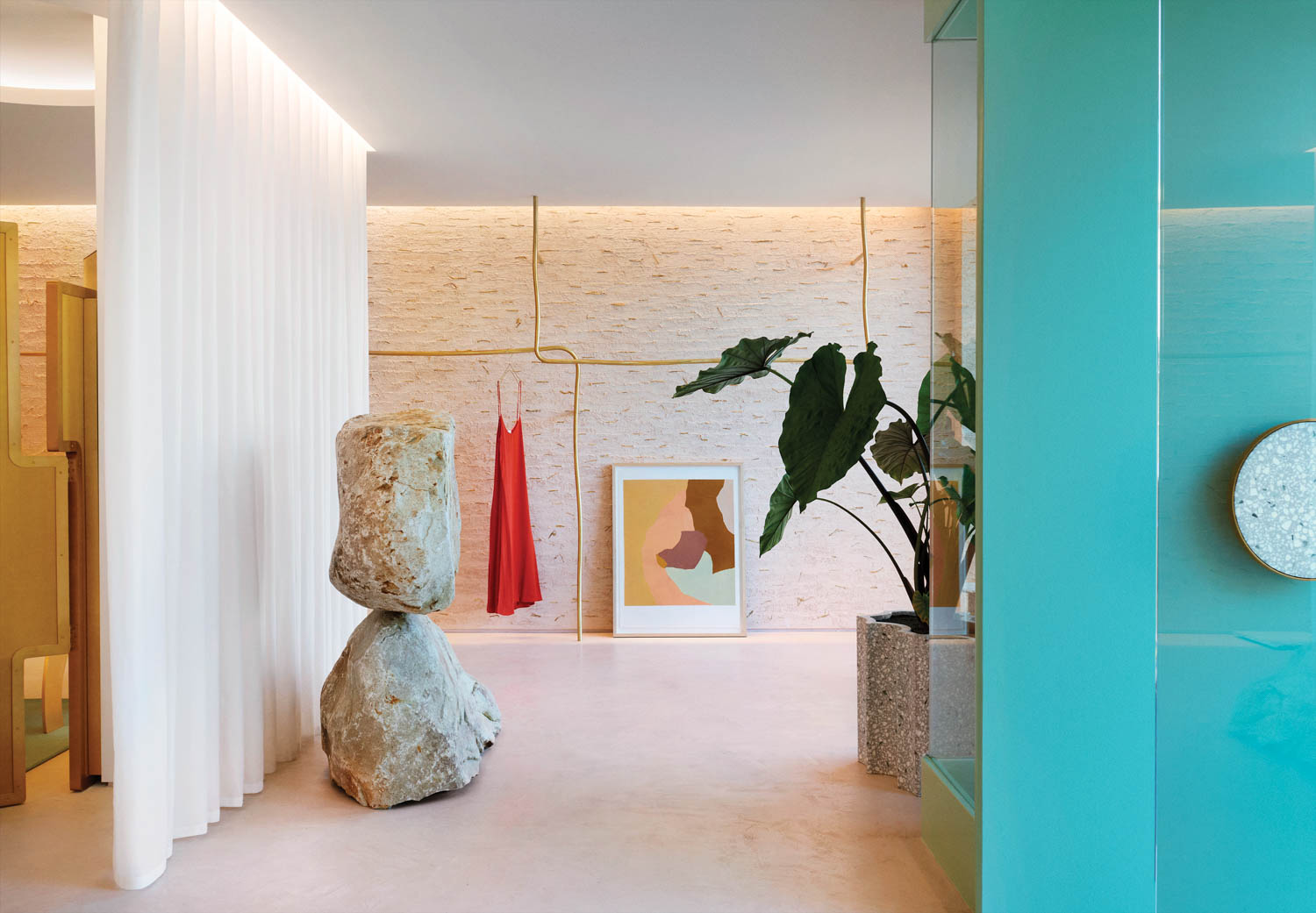 Top Designers Redefine Global Shops and Showrooms
Global brands turn to cosmopolitan influences, tactile traditions, and leading design firms to raise the bar in their shops and showrooms stateside and beyond.
5 Striking Retail Designs Around the World
Jaipur Rugs, Dubai, United Arab Emirates designed by Roar
For an entirely immersive experience, the Indian company's own hand-knotted carpets enliven not only the floors
of the 8,400-square-foot showroom but also its walls and myriad staircases. The latter are steel covered in a gradient of color and lead down to a central hospitality area inspired by ancestral Rajasthani architecture, featuring archways and a custom table of rose-gold legs and a Tundra gray marble top etched with an intricate Jaipuri pattern.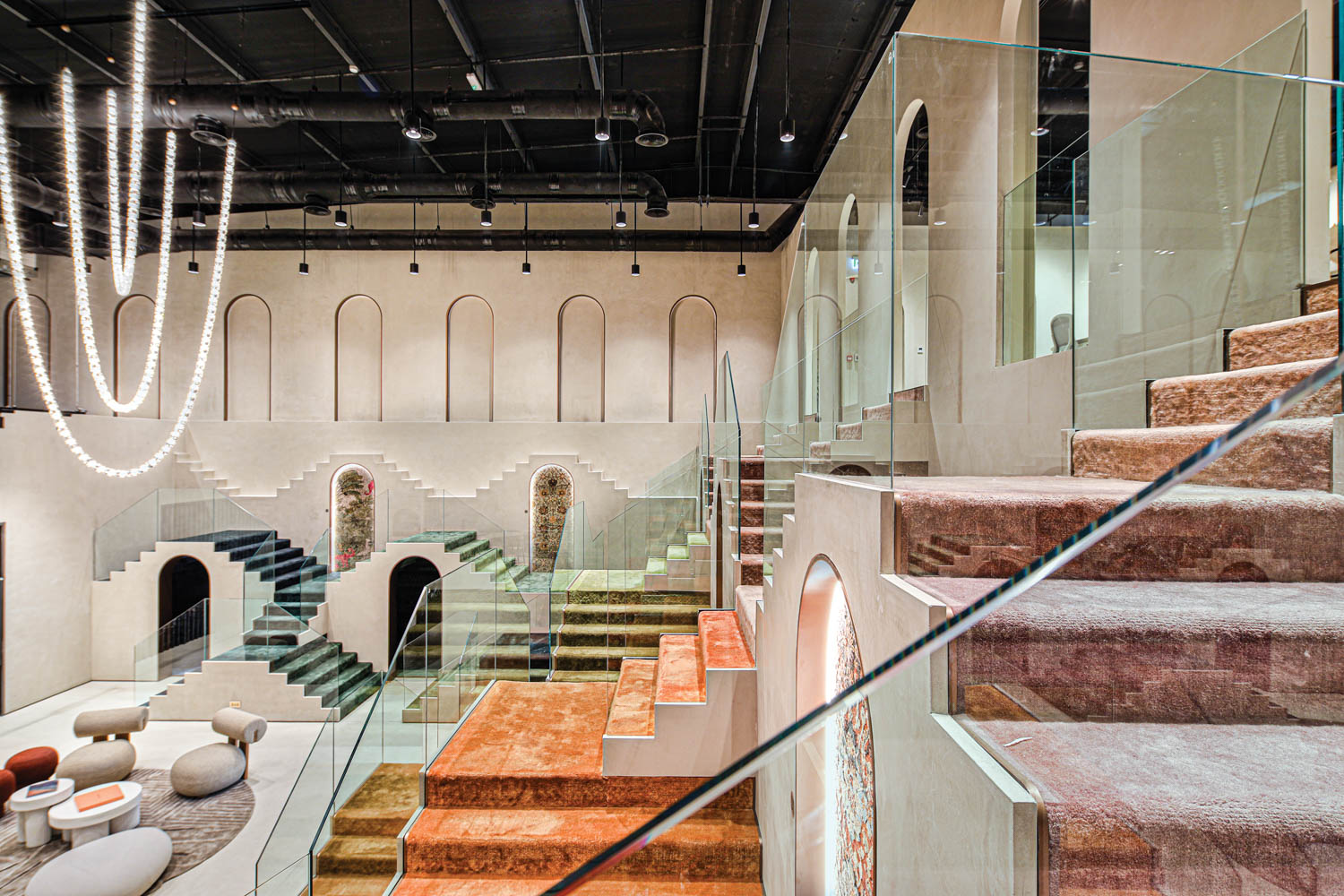 Joining New York and London locations, the 32,000-square-foot maison is the main "temple" to the luxury French jeweler, its six levels a place of origin and collective memory, renovated to obtain the highest grade of BREEAM certification. Three floors encompass 10 salons, which are followed by workshops, archives, and a penthouse residence, all capped by glass ceiling over an atrium conceived in the spirit of a traditional Parisian inner courtyard.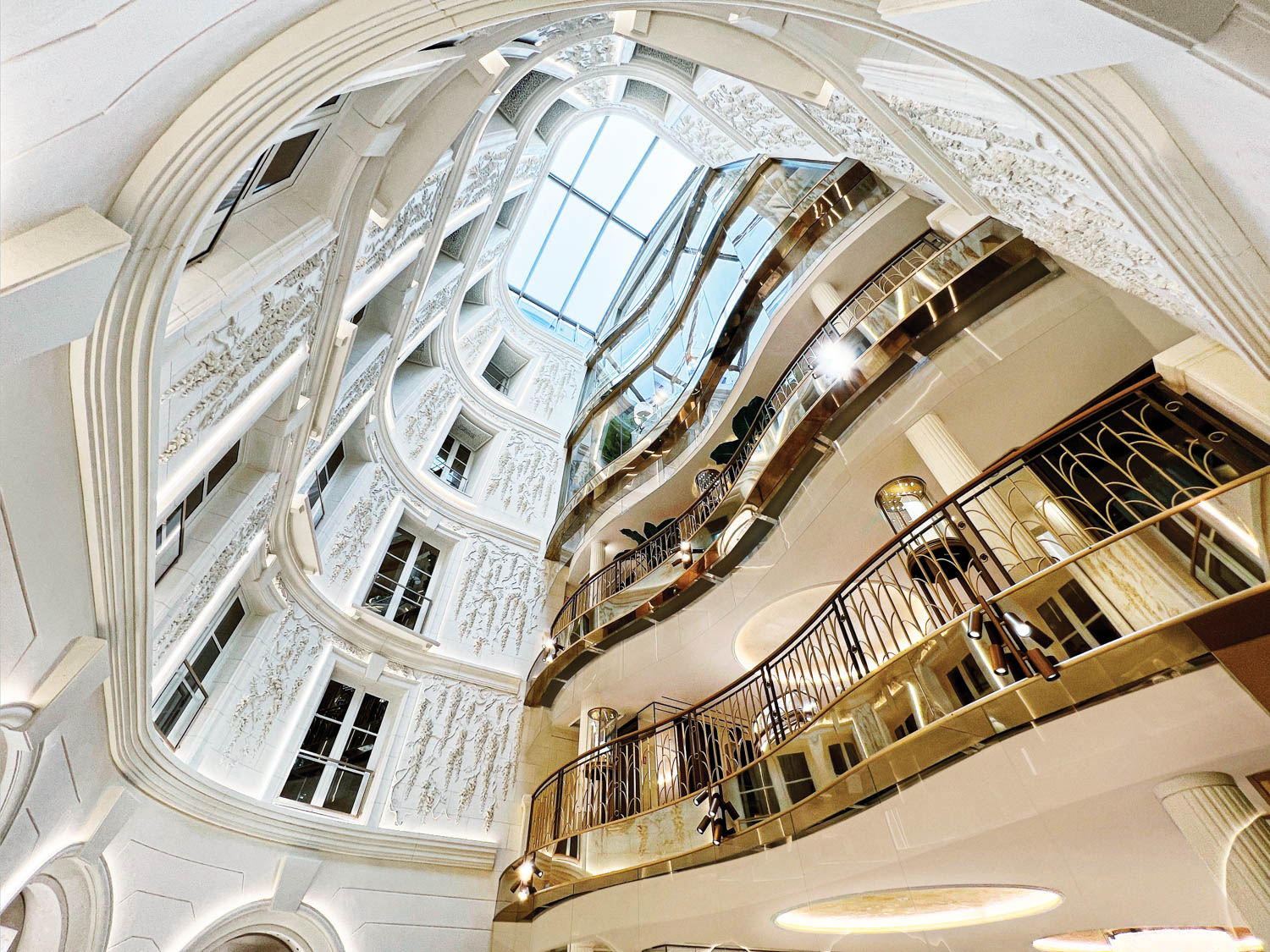 The 2,300-square-foot shop selling ready-to-wear clothing for young professionals combines outer-space and polar-region modes, fashion and architecture into one minimalist whole through fitting rooms lit by color-changing LEDs and surfaces reminiscent of quilted coats. Randomly placed, angled mirrors are intended to change perspectives, spur
inspiration, and echo the bustling energy of urban life.
Forte Forte, Los Angeles designed by Forte Forte
For their first U.S. outpost, cofounder Giada Forte and art director Robert Vattilana of the Italian women's clothing, shoes, and accessories label composed a desert vista with a skylit palette reflective of locale via resin-coated flooring, limewashed brick walls, and native greenery. Brass details add Hollywood glamour, while two stacked stones, a nod to a Fischli/Weiss sculpture, were sourced in Palm Springs.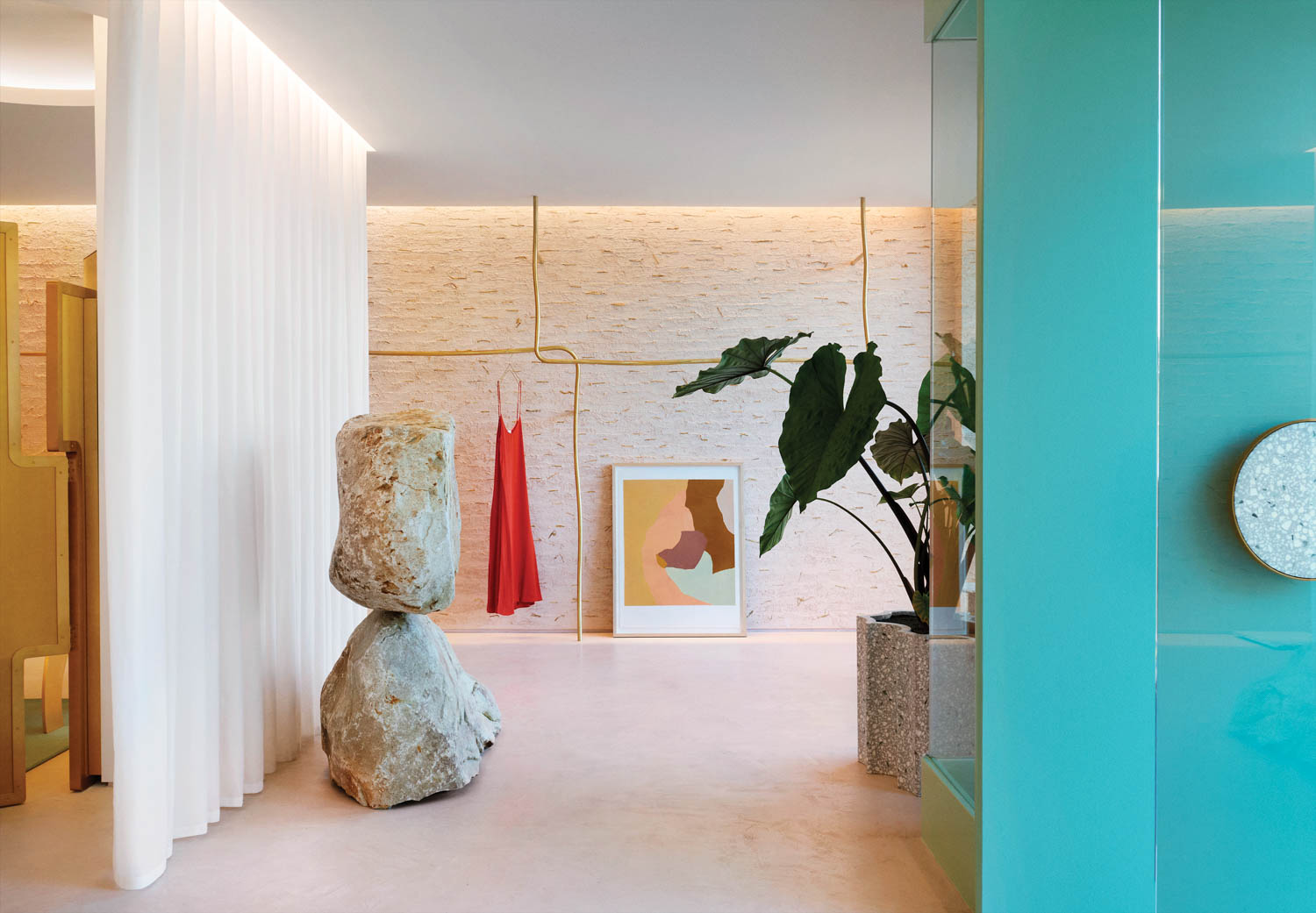 Since the heritage ceramics supplier's name means spider in Italian, the 4,300-square-foot flagship showroom is
a web of marble, cement, and stone inspiration and a kaleidoscopic sequence of rooms, with spinneret-esque wooden displays; jewel-toned tiles arranged into murals of Persian domes, Egyptian minarets, and Roman columns; and a continuous mosaic slab serving as flooring.