This Hair Salon With Soothing Geometries Invites Guests to Reflect
With a monochromatic palette and arched doorways cloaked in fabric, Enas Studio, a salon in Engels, Russia, designed by Quadrum Studio offers visitors a sense of self care from the moment they step inside. At just 430 square feet, the space—a former restaurant kitchen—features high ceilings and wide windows, which makes for an airy and expansive interior.
Straying from the expected, the design team envisioned the salon as a backdrop for the choreography that takes place within it as stylists snip away and work their magic, bringing to life an interior that feels part studio and part stage. "We were given an interesting task—'a beauty salon for one master,' and in the end we decided to settle on a style that we designated as 'strict minimalism,'" shares Albert Bagdasaryan, who cofounded Quadrum Studio along with Inna Bagdasaryan. "The whole concept of the interior evolved around this idea—to make the space where the master and the client have a special connection."
This Hair Salon Design Spotlights the Stylist-Client Relationship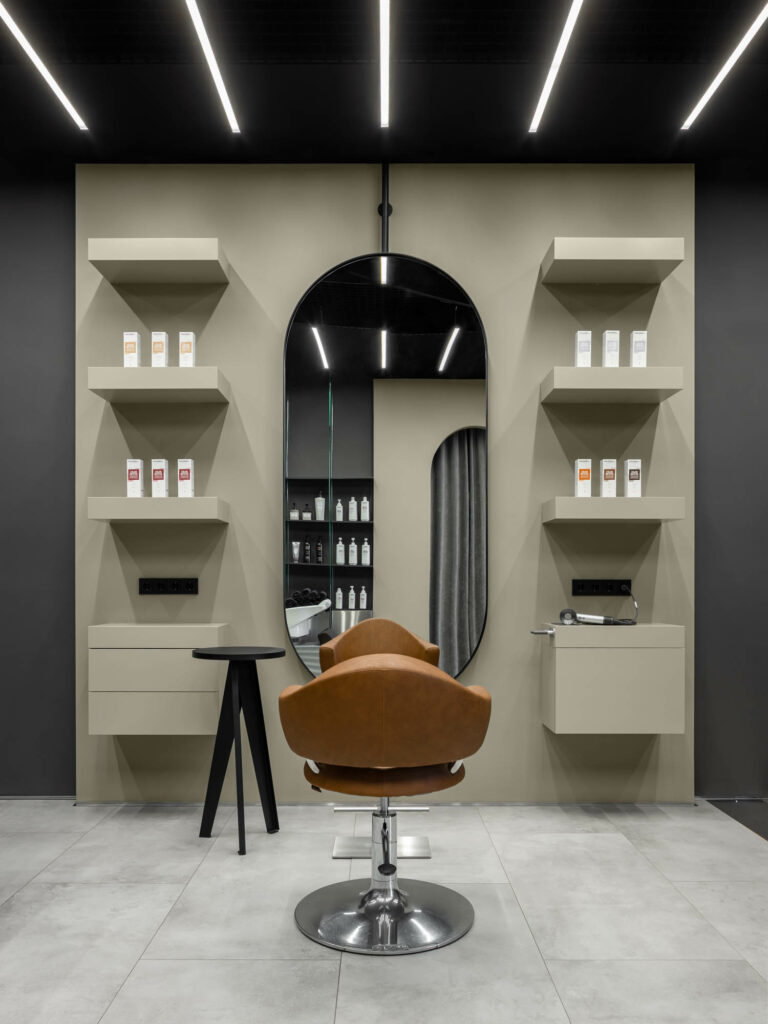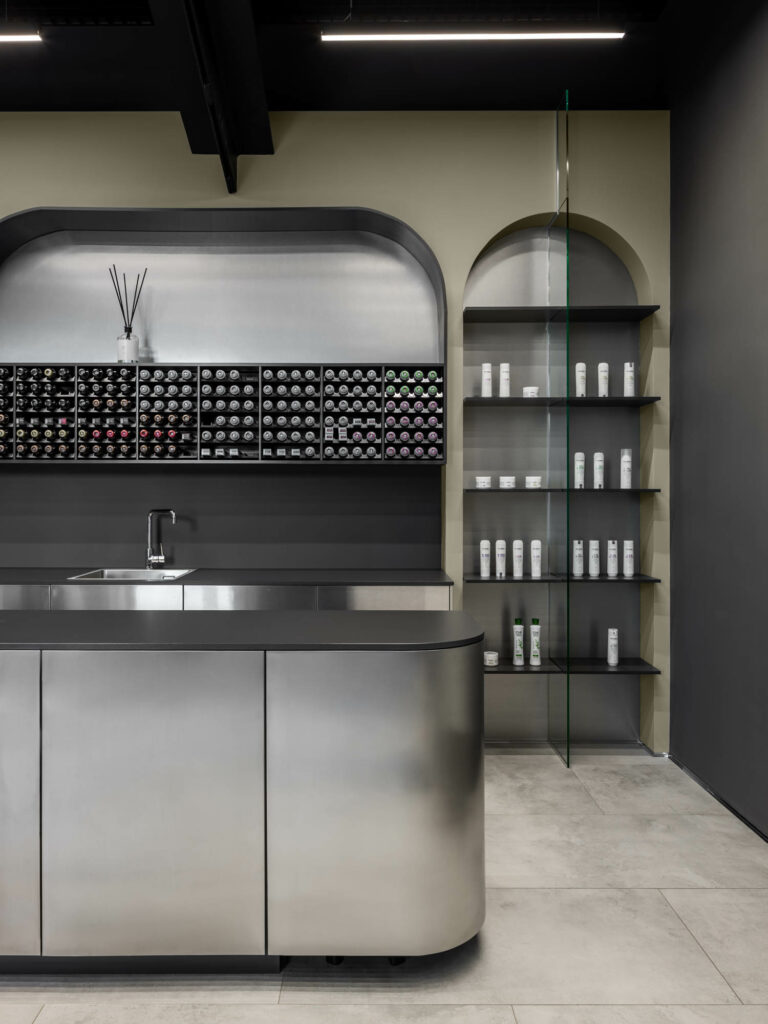 To facilitate this connection, the architects employed a monochromatic palette, melding industrial materials such as concrete with soft textures, like curtained doorways and plush chairs. Racks made from chrome-plated metal further the play on contrasts, creating an aesthetic that feels fresh—daring, even. Furnishings are custom by the architects, including an armchair upholstered in a burnt orange leather that immediately sets the tone for the space. A supporting column in the center of the salon remains untouched, showcasing the structural bones of the building and enhancing the industrial chic look throughout.
As a nod to the structure's former use, elements made of stainless steel and an island featuring a stone countertop reference those in restaurant kitchens. Large curved mirrors and glass and metal accents create a play of light and shadow, adding depth. Meanwhile the reddish-orange armchair, which creates a distinct pop of color, makes clear that the focus is on whoever sits in it.