5 Global Firms Take a Holistic Approach to Healthy Spaces
Whether a skin-care clinic or a multisport center, firms from Hong Kong to the Czech Republic are taking holistic approaches to creating healthful spaces.
Global Firms Take Innovative Approaches to Spaces That Prioritize Health and Wellness
L'usine des Sports, Tarbes, France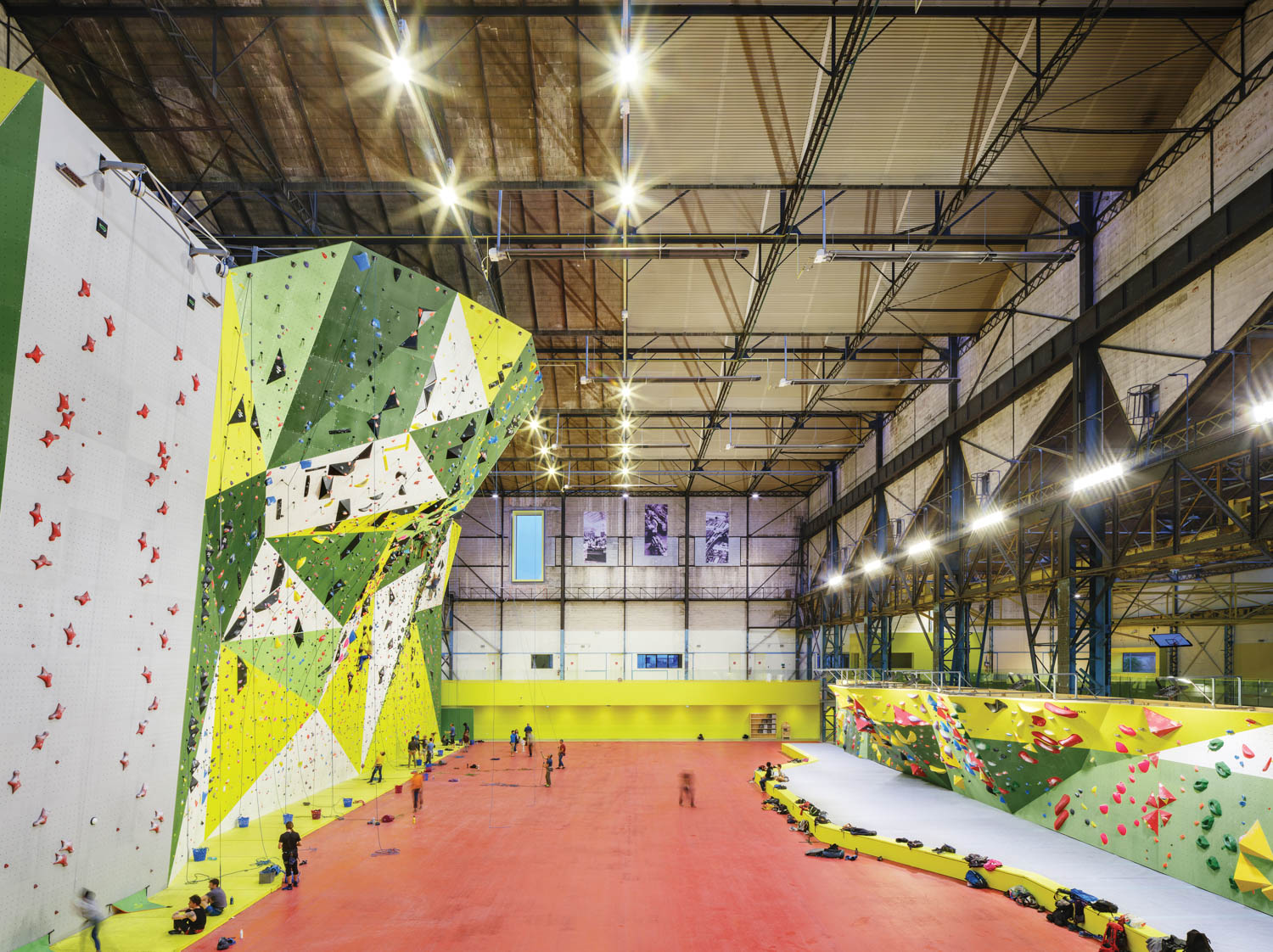 A 1937 artillery factory in south- west France finds new life as a center for track and field, basketball, handball, bad­minton, and rock climbing, its 65-foot height set under the rhythmic geometry of a sawtooth roof. Chartreuse-accented interventions, such as a mezzanine viewing gallery and towering climbing walls, cleverly zone the ample square footage.
Vitae, Hong Kong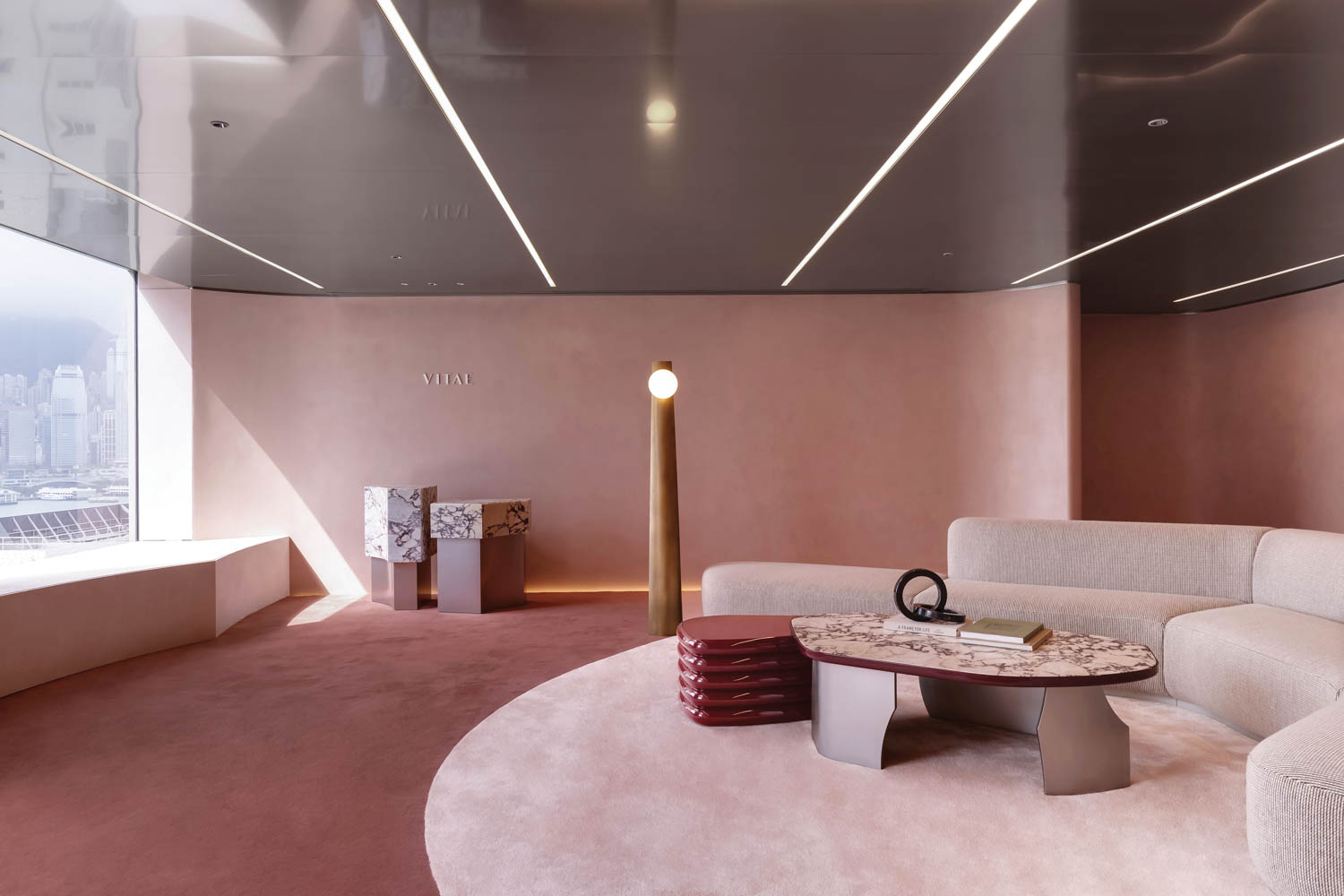 At the top of the Peninsula Office Tower—an extension of the city's iconic hotel—with views of Victoria Harbor, this floor-though cosmetics clinic reads like a collectible-design gallery. Blush-pink plaster walls and plush carpet and marble flooring arranged in concentric circles surround such sculptural furniture as a totemlike floor lamp and cocooning seating.
Hospital São João, Porto, Portugal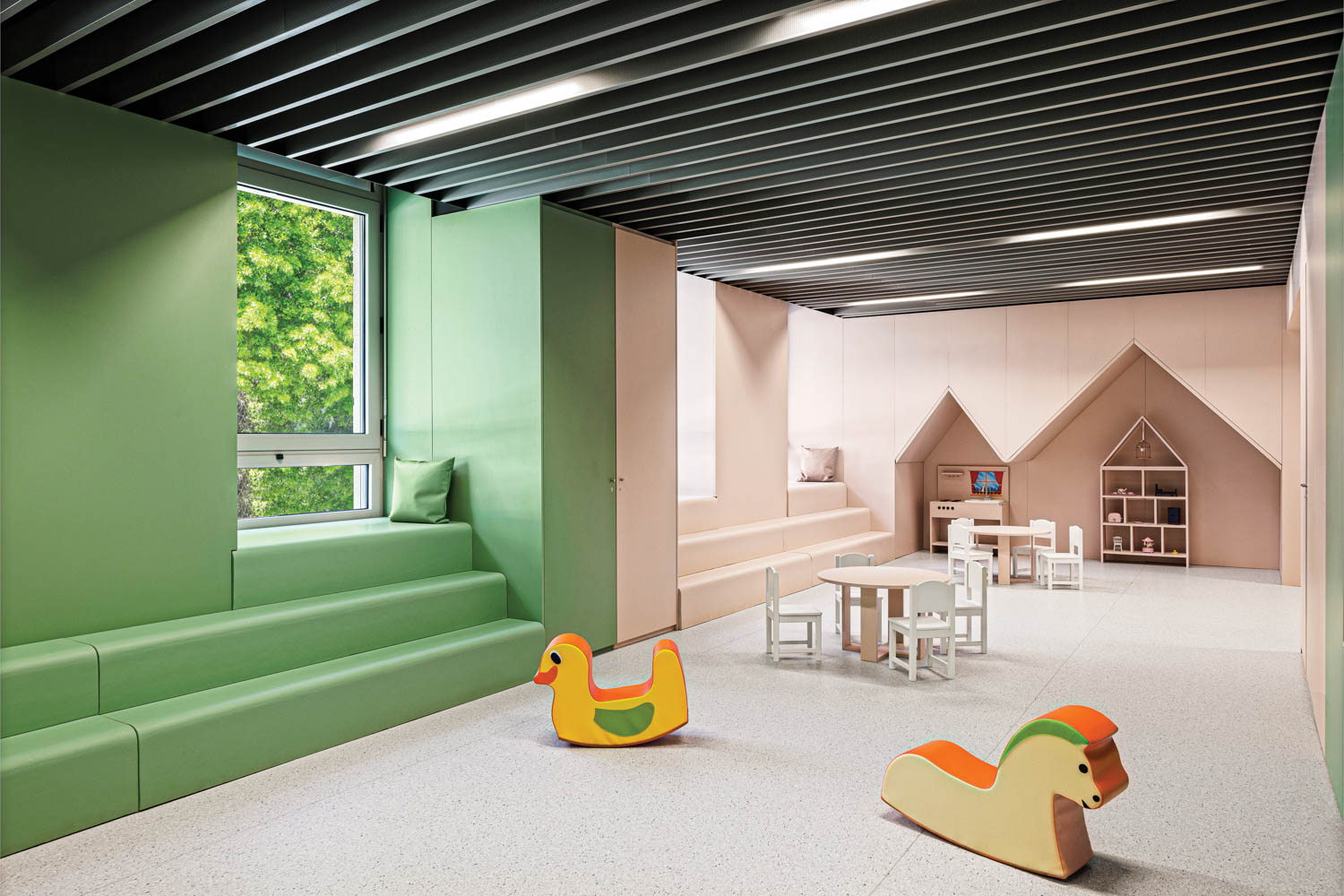 Channeling whimsy and optimism, Lisbon-based artist Ramalho used ARG's effective chromatic interior architecture for a pediatric ward as the jumping-off point for bright lenticular graphics strewn like children's toys across a wall. They're joined by a joyful installation of kite shapes flying high along the entry corridor's louvered ceiling.
The University of California San Francisco Connie Frank Transplant Center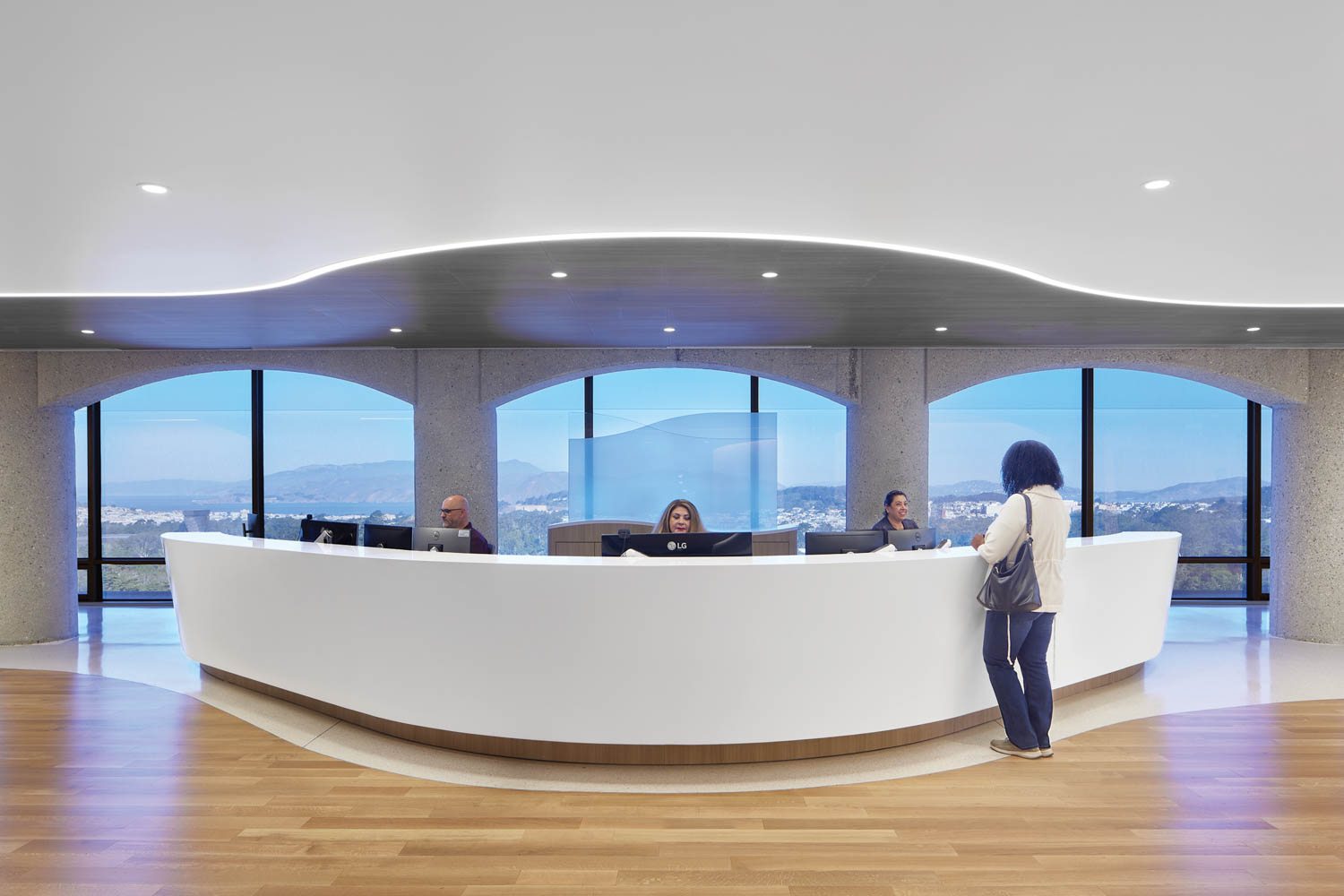 The renovation and expansion of the center in a Brutalist 1970's building highlights its previously hidden original concrete columns and arched beams. A newly simplified palette pairs white solid-surfacing with engineered oak, while cove lighting inspired by the tendrils of fog that often blanket the Bay Area trace the free-flowing plan.
Cellularium, Prague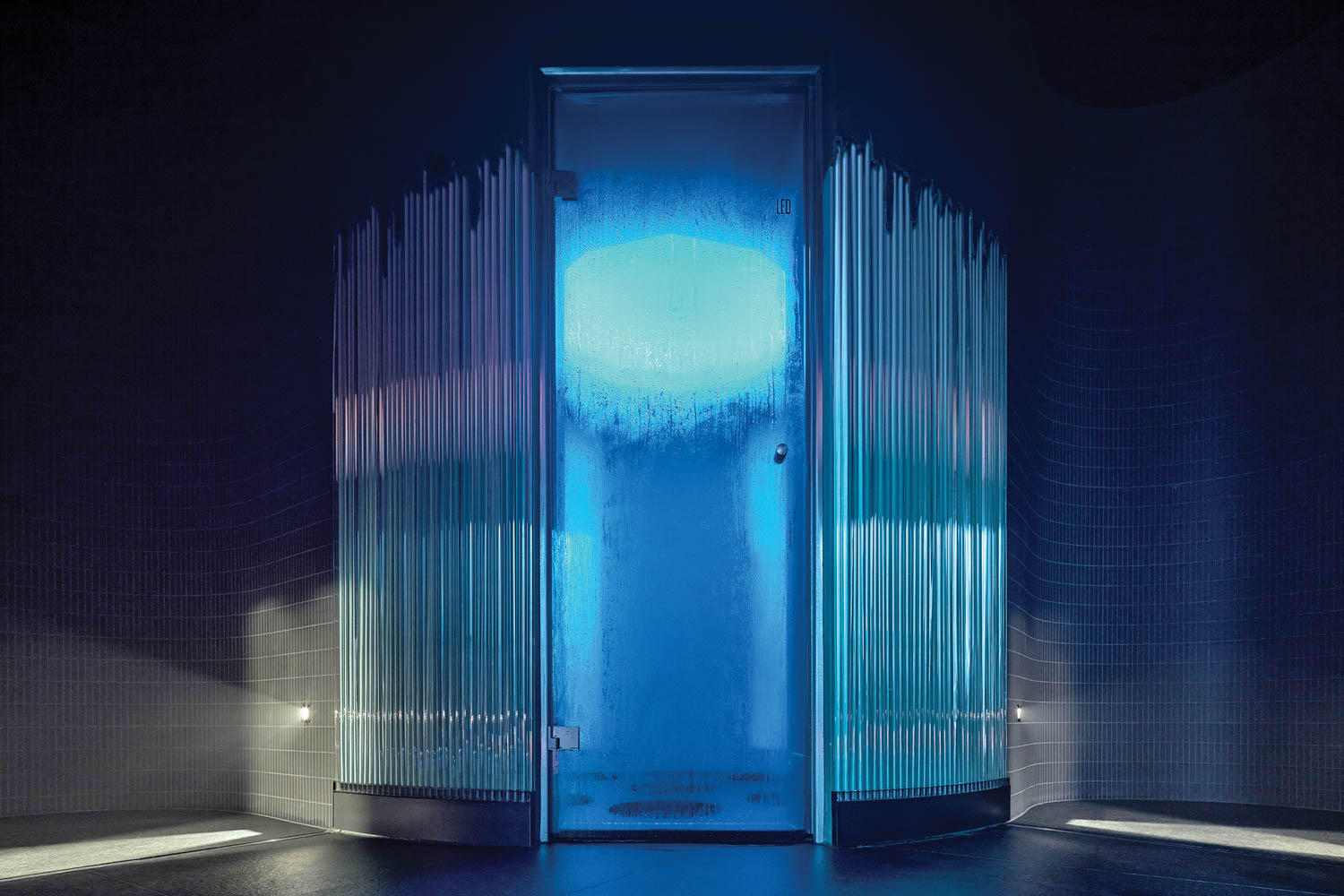 The skinny, slanted, load-bearing columns of DAM Architekti's futuristic Main Point Pankrác buildings is echoed in the interiors of this medical spa within the complex. Each room is circular, like an enlarged pillar, a shape repeated in the solid-oak dowels descending from the ceiling and the glass-rod half-walls wrapping saunas and the cryotherapy chamber.