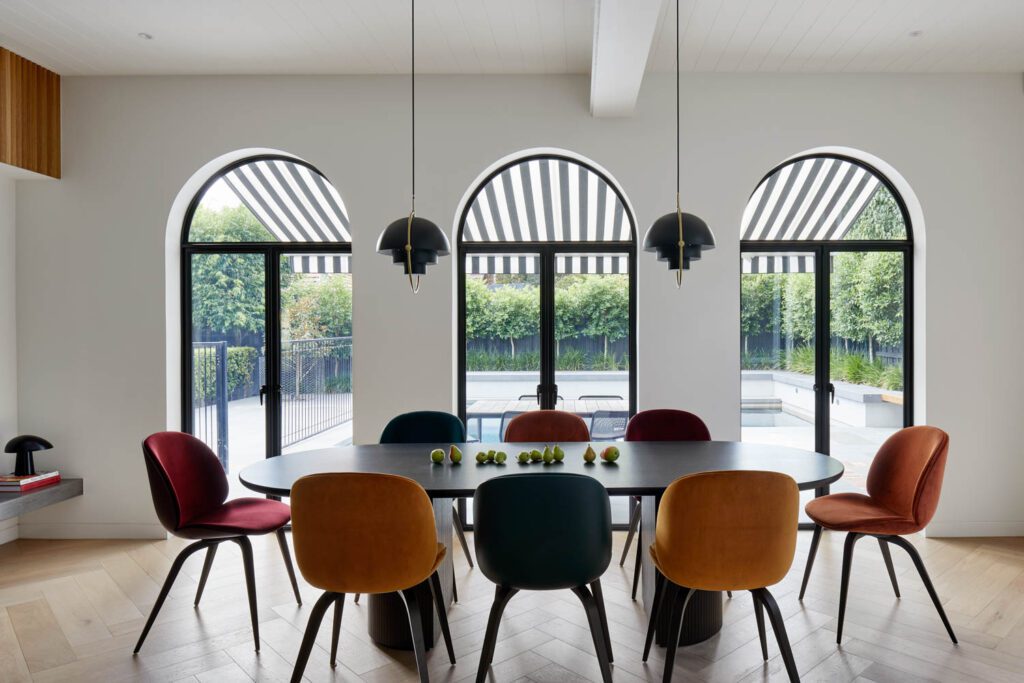 Hindley & Co. Update an Elegant Art Deco Gem in Melbourne
A house in the leafy Melbourne suburb of Balwyn had it all: graceful arches dating back to its construction in the 1930s, art deco terrazzo, four bedrooms and three bathrooms carved out from two floors and almost 3000 square feet. Its owners, a family of three engaged in finance and fashion, were relocating from Hong Kong to make the house their home. But first, they engaged the architecture design firm Hindley & Co. to renovate the residence, updating but not erasing its ample character.
"We concentrate on the experience of each space as a part of the greater whole," says director and principal architect Anne Hindley, "so the openings between indoor rooms, and between indoors and outdoors, are carefully considered." Interior arches connecting, say, a living room to a bar and library find reflection in the latter's expansive windows. And, throughout, the colors of the original terrazzo inform finishes.
A few risks add personality. "In the kitchen," Hindley says, "we amped up the scale of the edge of the Corian bench and the large round legs to see how far we could go!" Elsewhere, though, old and new balance with elegance. "We mixed contemporary and classic pieces of furniture," she says, "all of which add to the resonant feeling of time passing."