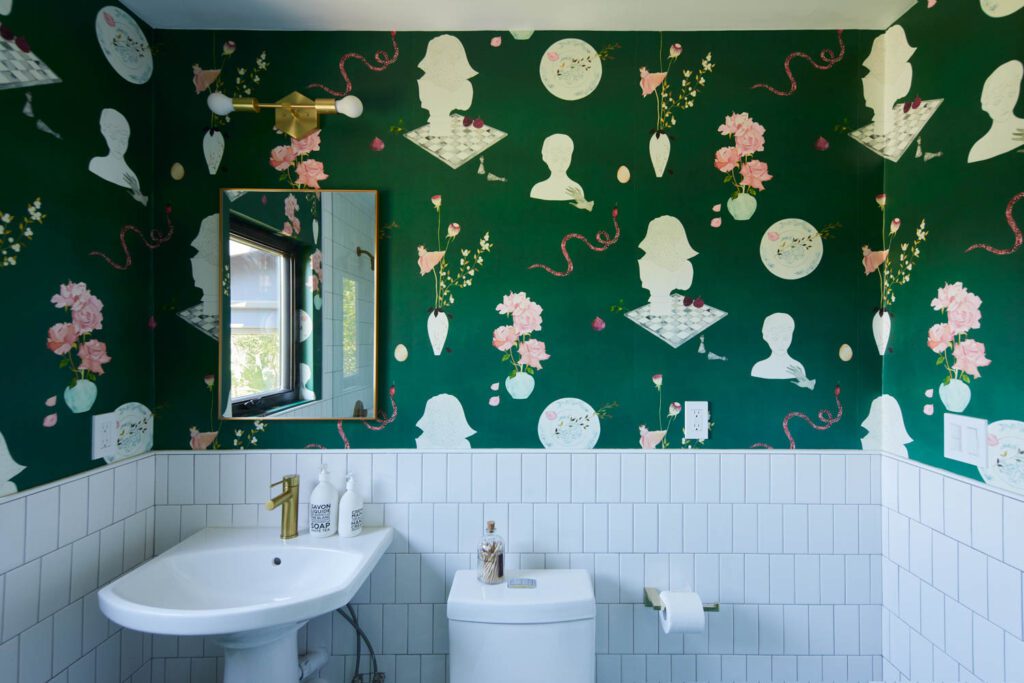 LAUN Recasts a Silver Lake Bungalow
Creative couple Satya Bhabha and Carter Batsell—an actor/director and Apple TV executive, respectively—loved the character of their 1930s bungalow in Silver Lake, Los Angeles. And they wanted others to love it to, which meant respecting the footprint but enlarging its possibilities for entertaining. The pair brought in LAUN to help direct the refreshing, bringing the three bedroom/two bath home from its original 1,377 square feet into almost 2,000 square feet.
"We wanted to achieve a balance between creating bright, expansive spaces and inserting bold, jewel-like moments of color," says cofounder and principal Rachel Bullock. The team of three achieved the former by opening up the ceiling, relocated the stair to the lower level, and reorienting the stair to the level above; after removing a few walls, a standalone 'box' now divides the brass-clad kitchen and sunny living room, enclosing a pantry and closet while also acting as a gallery wall. For the latter, a lustrous green lacquer covers the 'box', while a similar verdant tone warm up the bedroom below which also boasts a blushing pink bathroom.
Outside, the team removed a roof that blocked the living room's views of downtown, and refreshed the generous deck to create ample party space. And the reviews are in: the bungalow is a blockbuster.