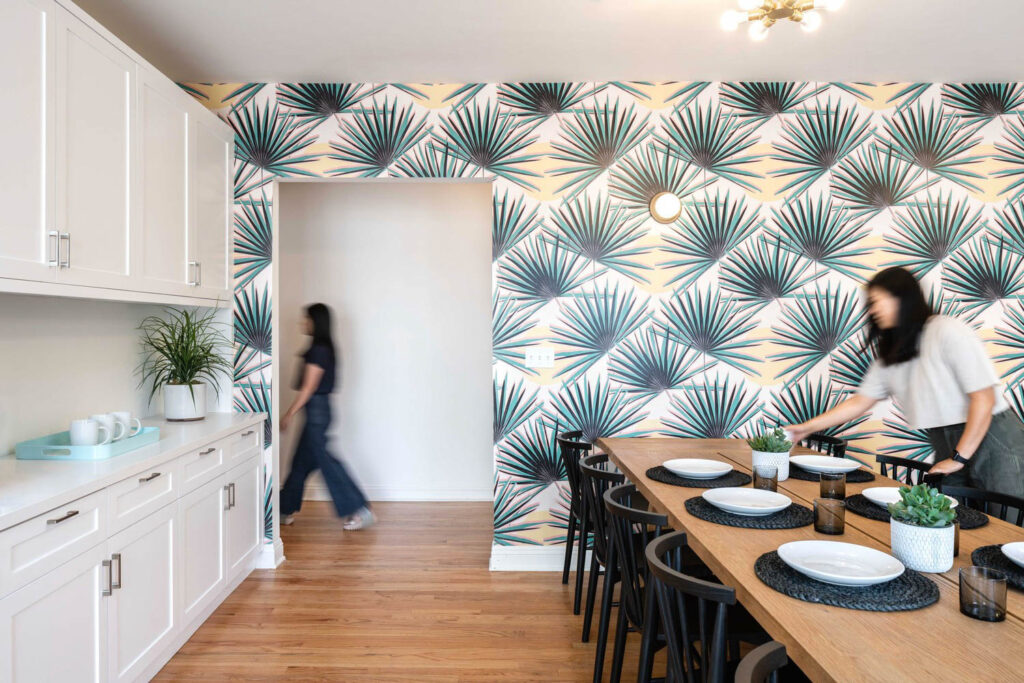 Architects and Designers Create Innovative Housing Solutions for the Homeless in Los Angeles
Exhausting traffic, exorbitant taxes, and a shortage of housing to fit most folk's budgets, already stretched to the limit. Count these among the problems dimming the allure of the Los Angeles sunshine. By far, though, is the homeless situation. Just ask newly elected mayor, Karen Bass, and former candidate, Rick Caruso. Three local firms, among others, are contributing to unhoused solutions in their own compact ways: Rios, John Friedman Alice Kimm Architects, and Brooks+Scarpa.
Harvest Home by Rios
Pregnant women living on the streets obviously face a double dose of difficulties. Their numbers are staggering. According to a figure published by the Los Angeles County Health Department and reported by Rios, 5,000 women are homeless each year with less than 70 shelter beds to accommodate them. For more than the past three decades, Harvest Home, a non-profit responsible for its own fundraising, has done its part providing sanctuary with 10 available beds. Now, thanks to Rios and its pro-bono work, a second Harvest Home facility—make that more like a true home—in the city's Pico Robertson area provides another 17 beds, not just for expecting mothers and their neonatal infants but for young progeny they may already have.
The 9,000-square-foot site, an erstwhile Spanish-style convent circa 1914 and generously leased by the Catholic Archdiocese since nuns had retired, was "well maintained but old," begins Huay Wee, Rios creative director, partner. Her process started with conversation. "Talks about equity, triggers, and a wide range of conditions for this lovely group of women," she recounts. More than mere room and board, Harvest Home "is a progressive tier system addressing mothers' needs."  Sure, parenting proficiencies top Harvest Home's educational roster. Yet crucial, too, are social work and psychology sessions, financial advice, and skills needed to transition back to society.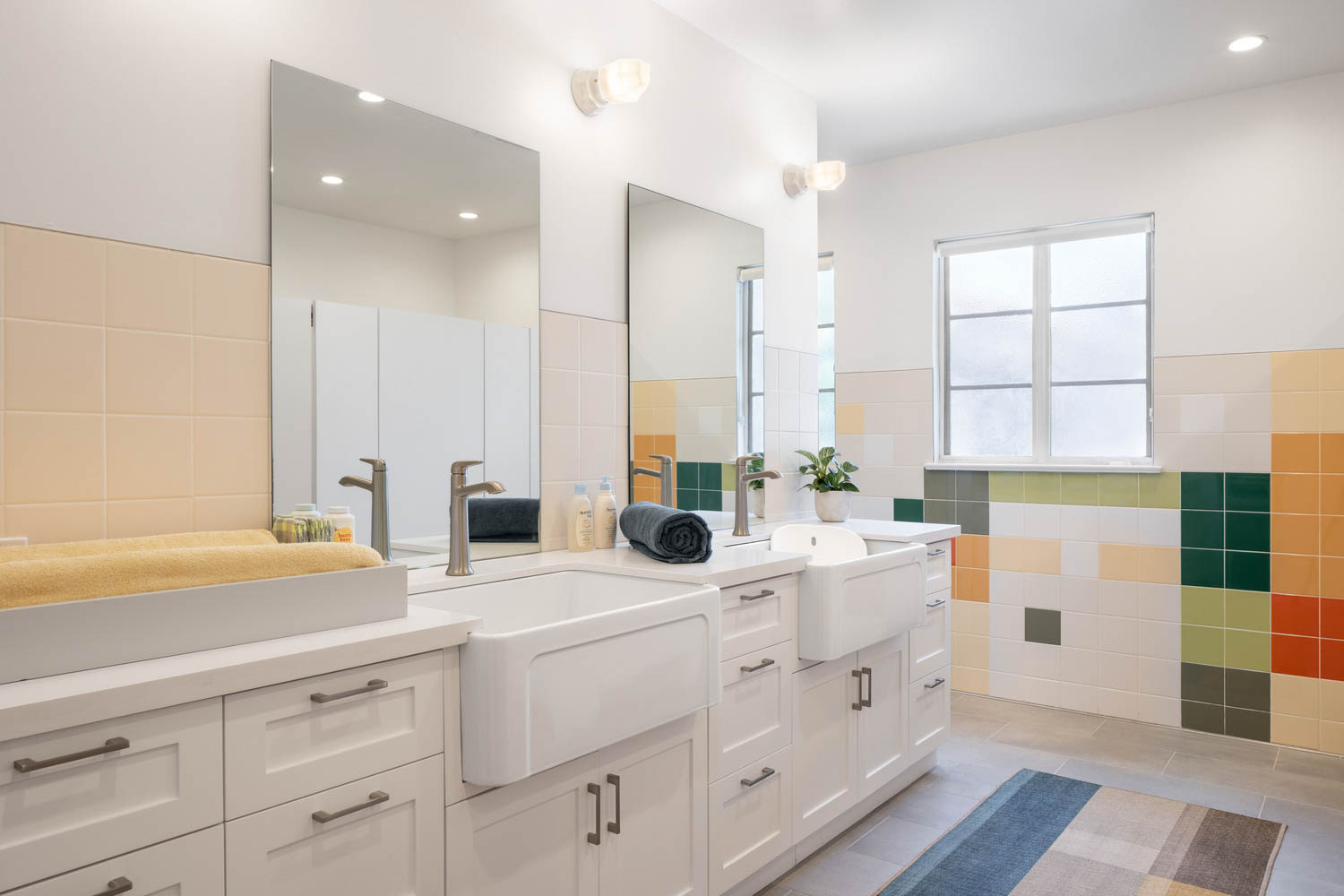 The overall game plan for the two-story plus basement edifice was "to keep the design simple," Wee notes. "Nothing seemingly affluent or showing off." Thus, understated patterns and textures, subtle colors, and maple plywood rule. Fortunately, structural interventions were minimal, requiring just tweaking. Most of the rooms, roughly 100 square feet, are on the upper level. They got new baths, cheerful with pops of color courtesy of Dal Tile. (Other contributors included Kohler, Samantha Santana, and School House Electric). Sleeping quarters themselves are outfitted with cribs, chests of draws, and some, bunkbeds. Arguably, the ground floor saw the most work. Kitchen and dining room were reconfigured, with the former acquiring two cooking areas and the latter a pair of long oak tables since residents cook and eat communally. The former chapel, opening to a rear courtyard, is now an events and fundraising area, with new glazing and paper Ikea lanterns taking the place of religious icons. Meanwhile, another communal area, the upstairs library with freshly painted existing cabinetry, is a multi-purpose room hosting any number of classes. Planned during the pandemic, the project was almost 2 ½ years in completion.
Navig8 by John Friedman Alice Kimm Architects
John Friedman and Alice Kimm, married and professional partners, are not just about pavilions and fitness centers for well-heeled SoCal educational institutions and public schools within Los Angeles Unified School District. Nor are they just about lust-worthy, single-family residences like the groovy indoor-outdoor home in Santa Monica, a more restrained elegant counterpart nearby, and the complex, BoY-nominated cliff-clinging residence they created for their family in Silver Lake. In fact, they've been deeply vested in Los Angeles's unhoused situation—along with its stigma– for the past seven years.
"Did you know," asks Kimm, "that 5 percent of California students are unhoused at some point in in their college careers?" To this end, Navig8, a South Los Angeles project in collaboration with the city of Los Angeles, is a seemingly simple solution for fulfilling very basic needs. Where can folks safely store stuff while attending doctor, social work, or even employment appointments? Where can they meet basic hygiene needs? Inside, the program includes a space with locked storage bins, i.e. trash receptacles; laundry and shower rooms; and even offices. It's a space that creates a sense of community. Yet, there's nothing harsh or institutional about it. "There are entry spaces and thresholds that demarcate outside from inside," says Friedman. As in a home. Similarly, a reverse gable form and a slatted, painted wood canopy read residential. Bright colors draw attention and confer dignity. Finally, the steel buildings are modular, making them incredibly efficient. "The term navigation is crucial," notes Kimm. "The center is conceived as a place to help unhoused people navigate their existing lives."
While Navig8 is part of the "3-D real" world, JFAK's Open Source Homelessness Initiative program, first conceived in 2017 alongside Navig8 and launched mid-2021, is an online source for resources, funding, news, events, and case studies. Ultimately, it is an educational tool. The unhoused population, we're made aware of, is not just folks who are ill or down on their luck. How about artists, college students, families. Says Kimm: "they could be anyone from all walks of life."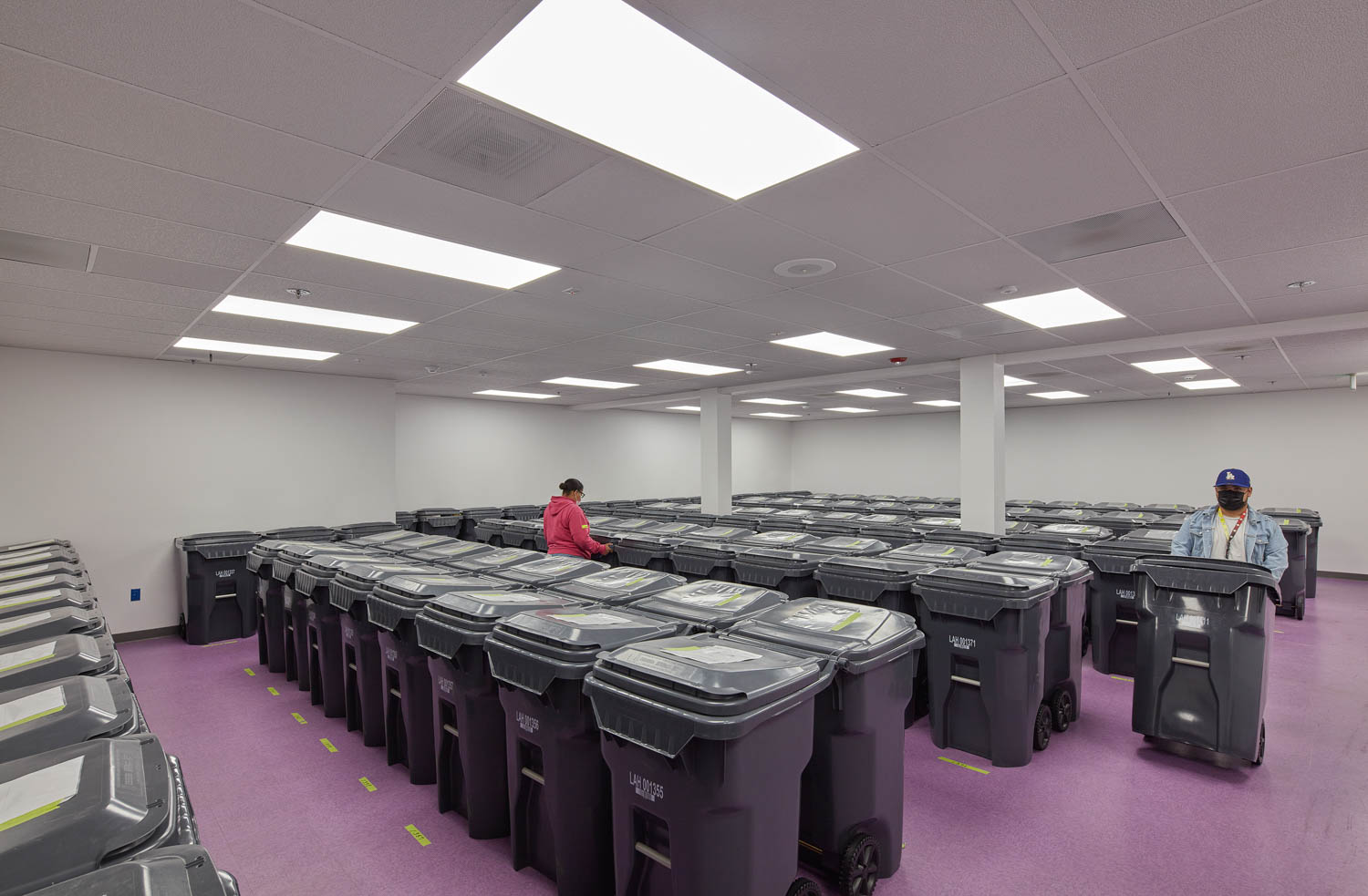 The Rose Apartments by Brooks+Scarpa
Angela Brooks and Larry Scarpa, recipients of the 2022 AIA Gold Medal, have peppered the Los Angeles landscape with all genres of housing, cultural institutions, offices, and entertainment environments, with their reach extending to Florida in a studio helmed by Jeff Huber. In Venice (where Brooks and Scarpa took up early residence in the pre-gentrified hood) the Rose Apartments are created for young adults reaching 18 and "terming out," as Scarpa says, of youth facilities. With few options, many end up living on the street. The Rose Apartments, a building of 35 low-income units, all studios, was created for them. First off, its site provides walking proximity to stores and amenities, crucial since most don't have cars. It's also just blocks away from Irving Gill's landmark 1919 Horatio West Court complex, the courtyard housing that in particular influenced Brooks+Scarpa's exploration of this typology common to southern California.
Typical of Brooks+Scarpa, the architects vetoed any sort of closed-in, defensive building with solid walls and fences. Their solution, in part, was informed by talking to formerly homeless teens who would occupy The Rose. "Concerns were privacy, security, and having a safe environment," Scarpa notes. "Some needs were basic like a locked door. Most wanted privacy from the busy street and their own courtyard not connected to the street. Security is there but invisible."
Built above ground level for retail, The Rose is a carved-out structure encircling a raised central court. With scalloped plaster walls and circulation primarily outside, it's a contemporary take on the building type known to promote a sense of belonging and neighborliness. Speaking of the neighborhood, The Rose already stands as a beacon.