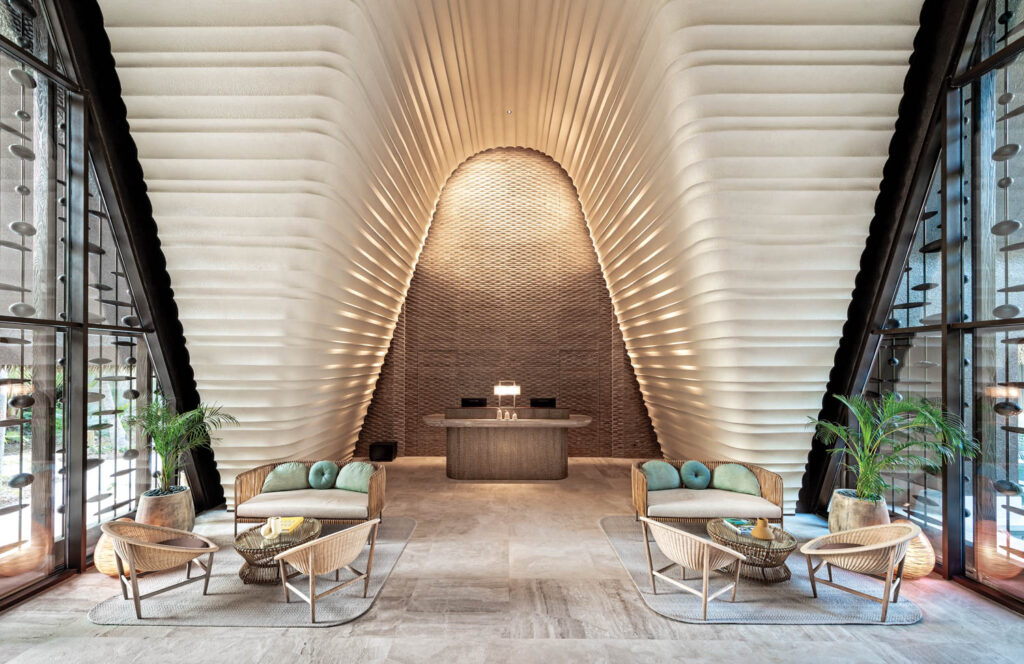 Joali Being, a Maldives Resort, Takes Self-Care to the Next Level
Self-care is big business in 2023, as evidenced by a surge in health-conscious travel. Catering to that phenomenon is Joali Being, billed as the world's first dedicated private-island wellness resort. Located on Bodufushi Island, the retreat is the sister property of the more art-focused Joali Maldives, both conceived by Turkish entrepreneur Esin Güral Argat. There's no bottle-popping of Dom Pérignon here; the resort is largely alcohol-free, barring select biodynamic wines. Instead, the property defines indulgence as the luxury to focus on the self in a slow-paced and mindful environment: Practice breathwork on the over-water meditation deck, play instruments set between palm trees, make a custom tincture with the resident herb­ologist. Stays are tailored to goals such as antiaging, gut reset, weight management, and stress reduction, aided by profes­sionals including naturopaths, sound healers, nutritionists, and Ayurvedic practitioners.
As conceived by Seyhan Özdemir Sarper and Sefer Çağlar, cofounders of Istanbul-based Autoban, the resort, encompassing about 300,000 square feet, is rooted in biophilia. "Being in or around nature is when we feel true oneness," Çağlar asserts. The architecture/interiors firm worked with Atölye4n on the master plan, building around old-growth trees to leave the island's forest untouched. Guests arrive by seaplane, docking at an arrival jetty with a pavilion—actually a site-specific artwork by sculptor Seçkin Pirim—its organic shape representing the dissolution of the ego. Further in, the 68 villas and other structures are reminiscent of temples, with Indonesian alang-alang thatched roofs.
"The design aims to deliver a sense of relief, of being stripped of excess," Sarper says. "Every corner is imbued with the resort's philosophy of weightlessness, endeavoring to make guests feel lighter, freer." Canopies fold like paper, angling softly to envelop spaces lit by clusters of rattan pendant fixtures. Stucco walls depict traces of waves in sand. Perhaps most intriguingly, each of the 39 treatment rooms resonates with a signature sound mapped to planetary frequencies.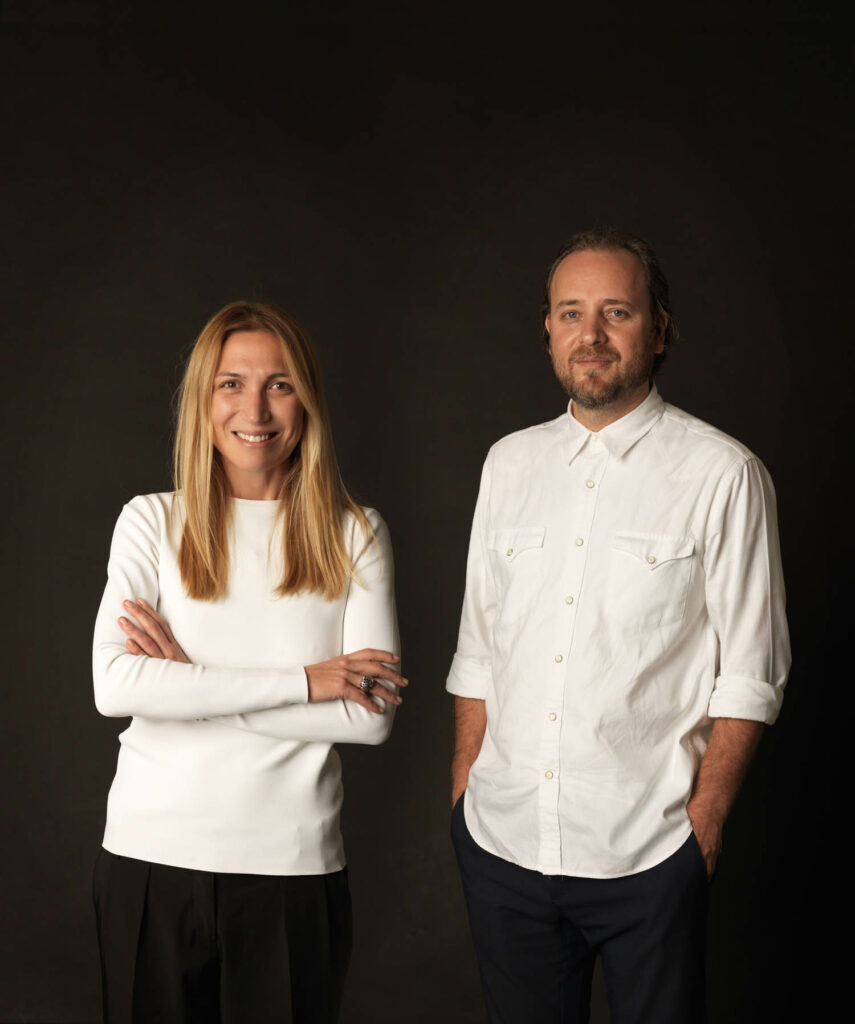 Joali Being: A Health-Conscious Travel Destination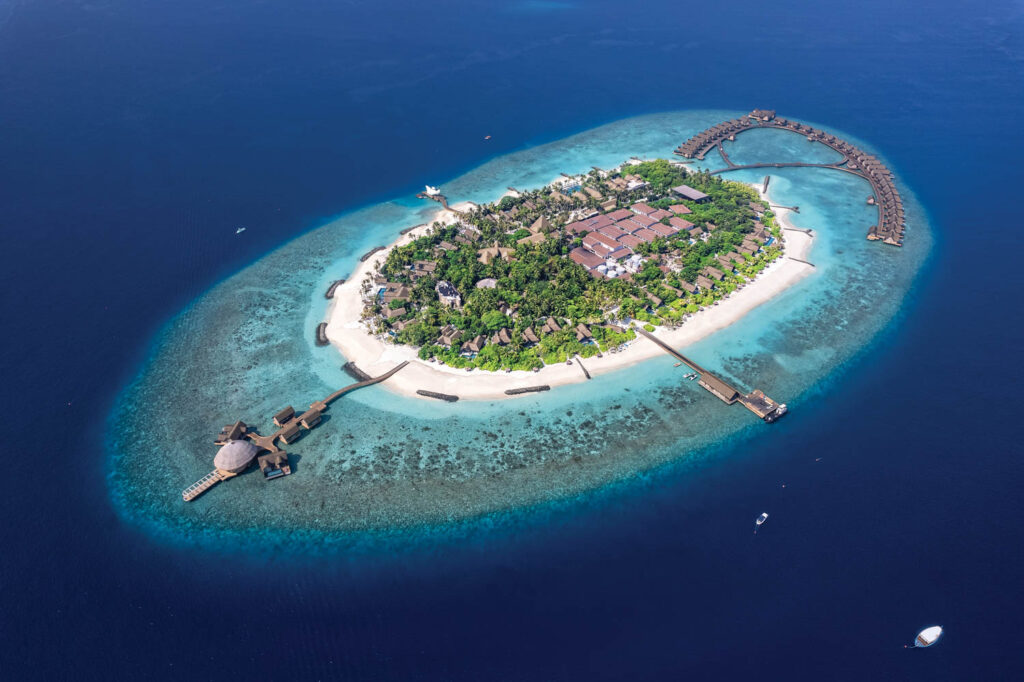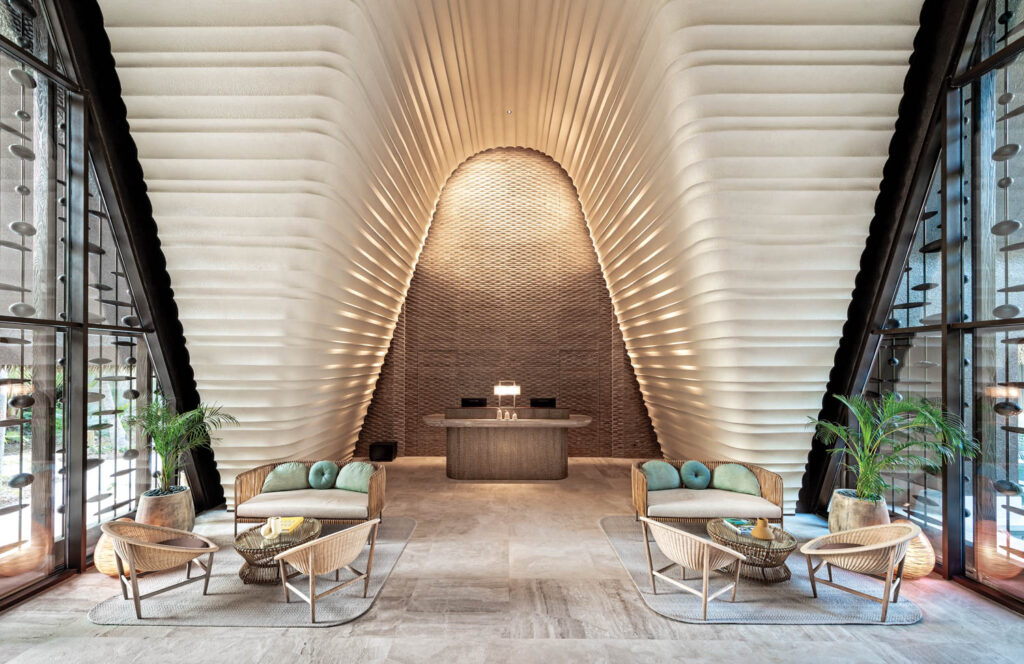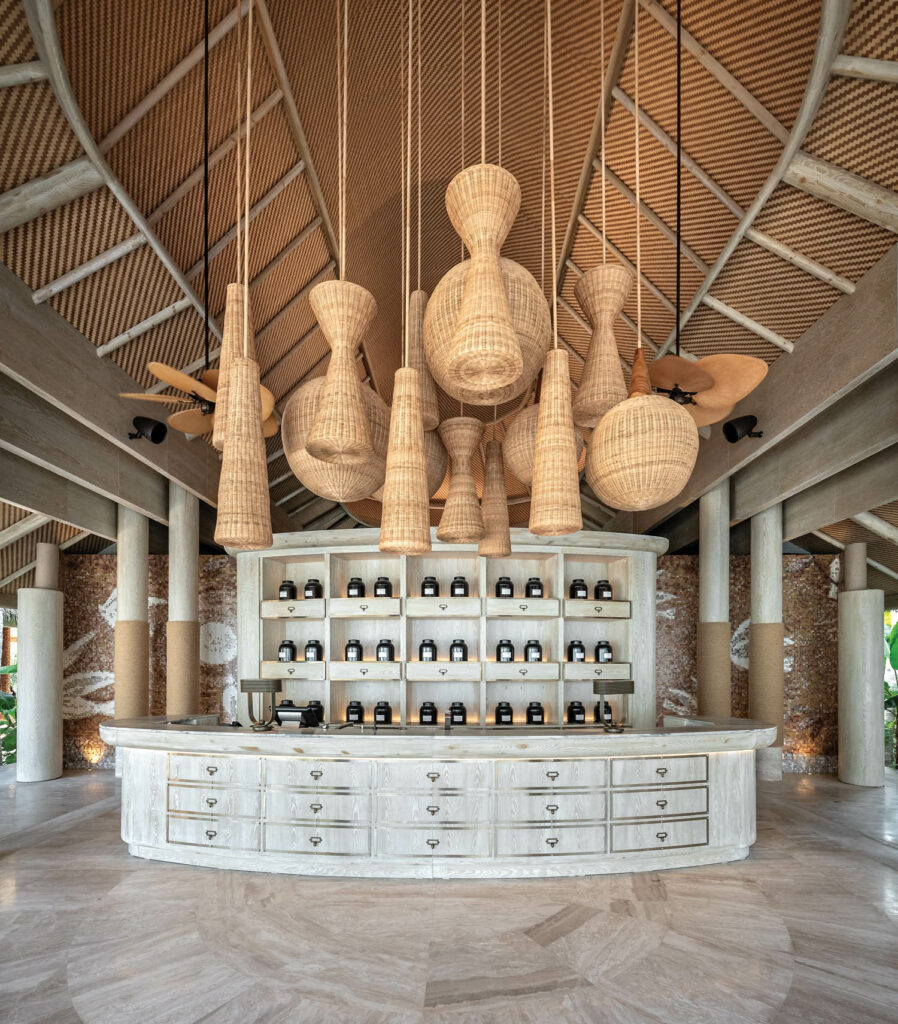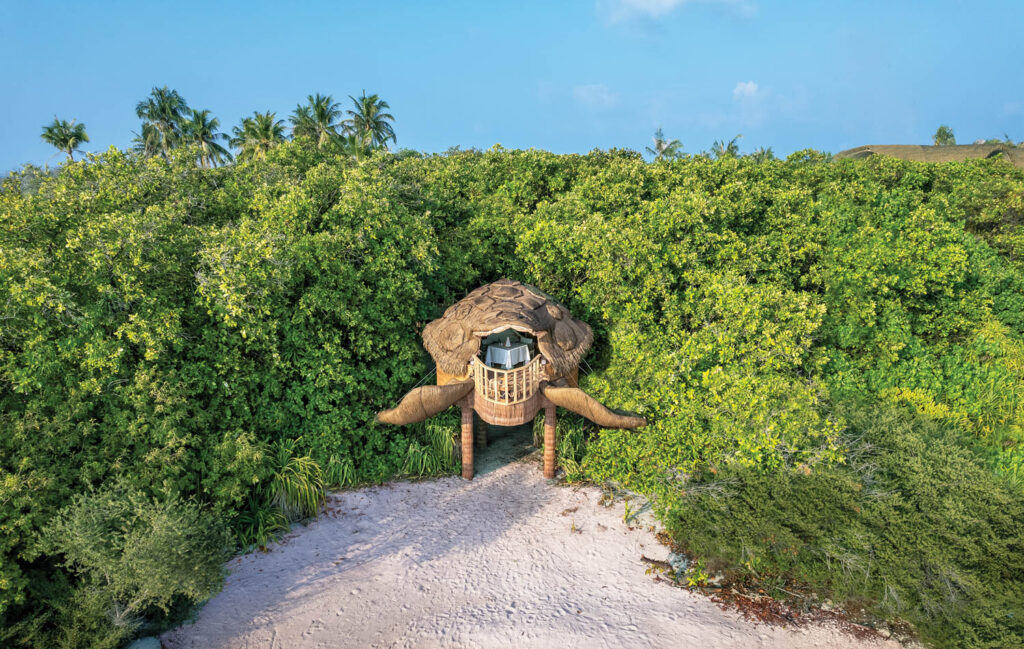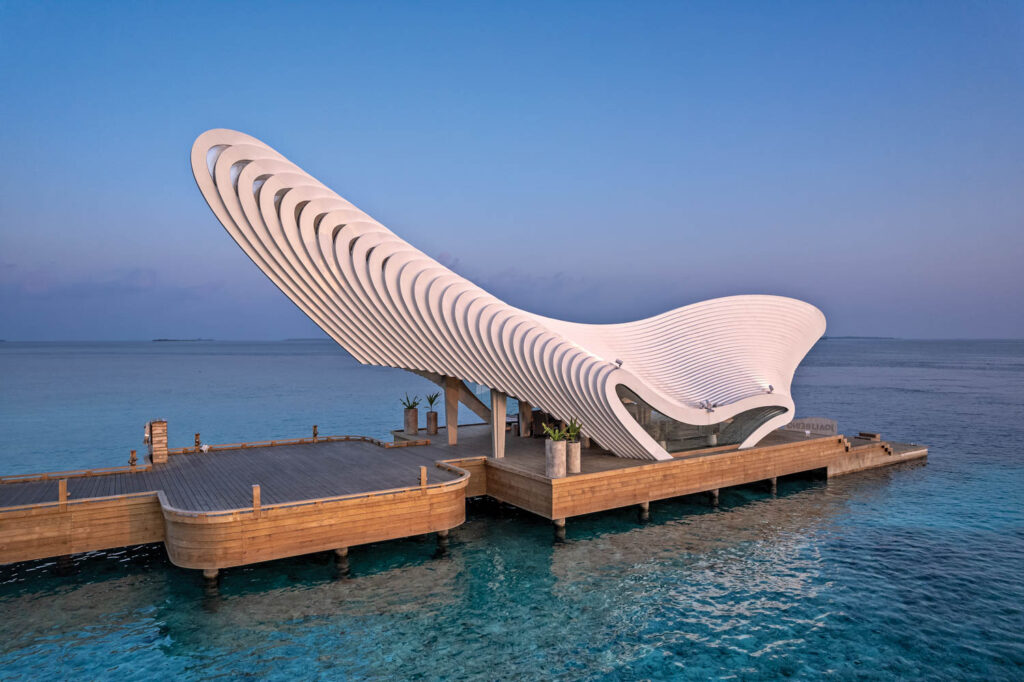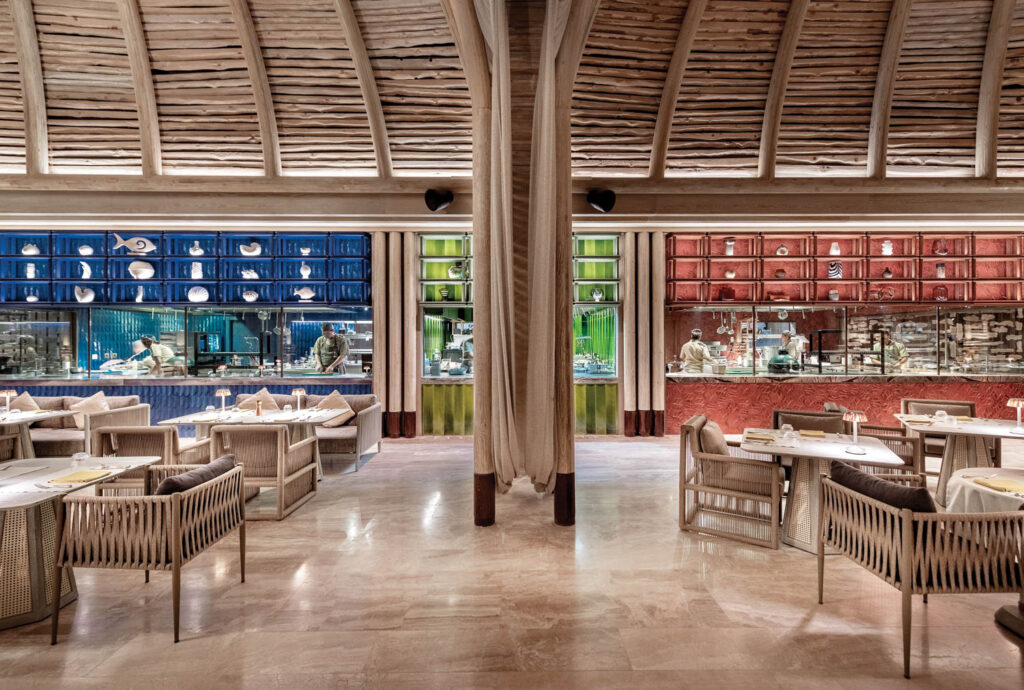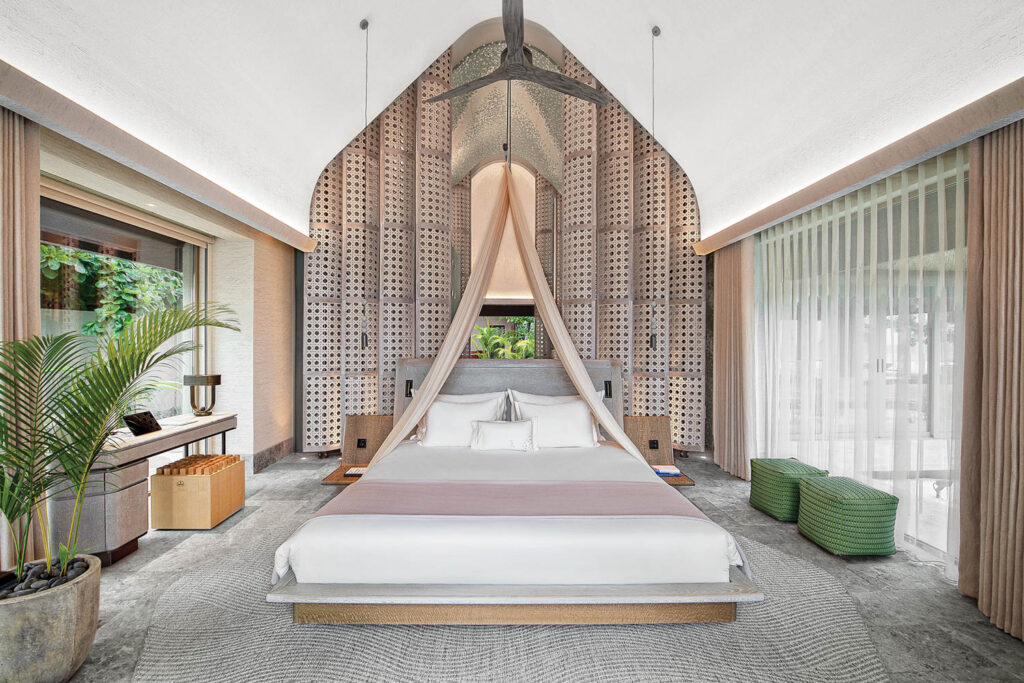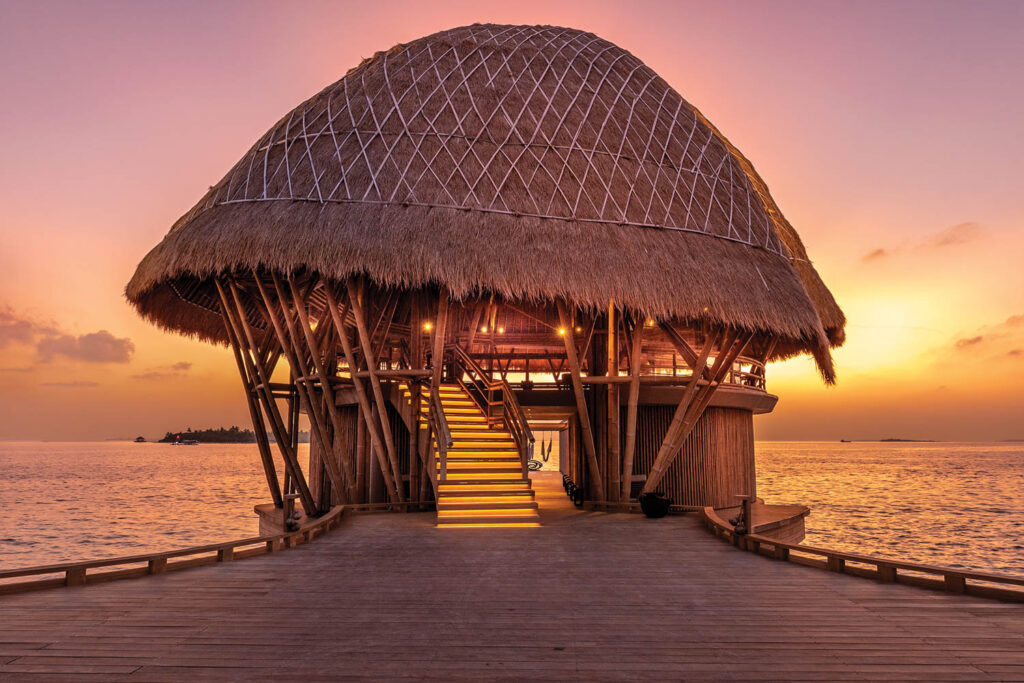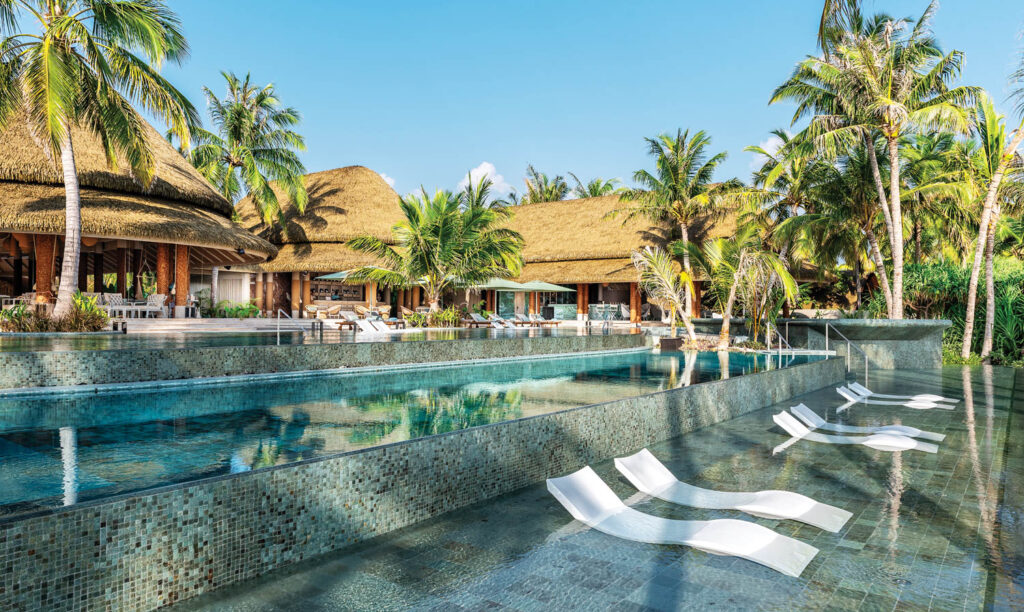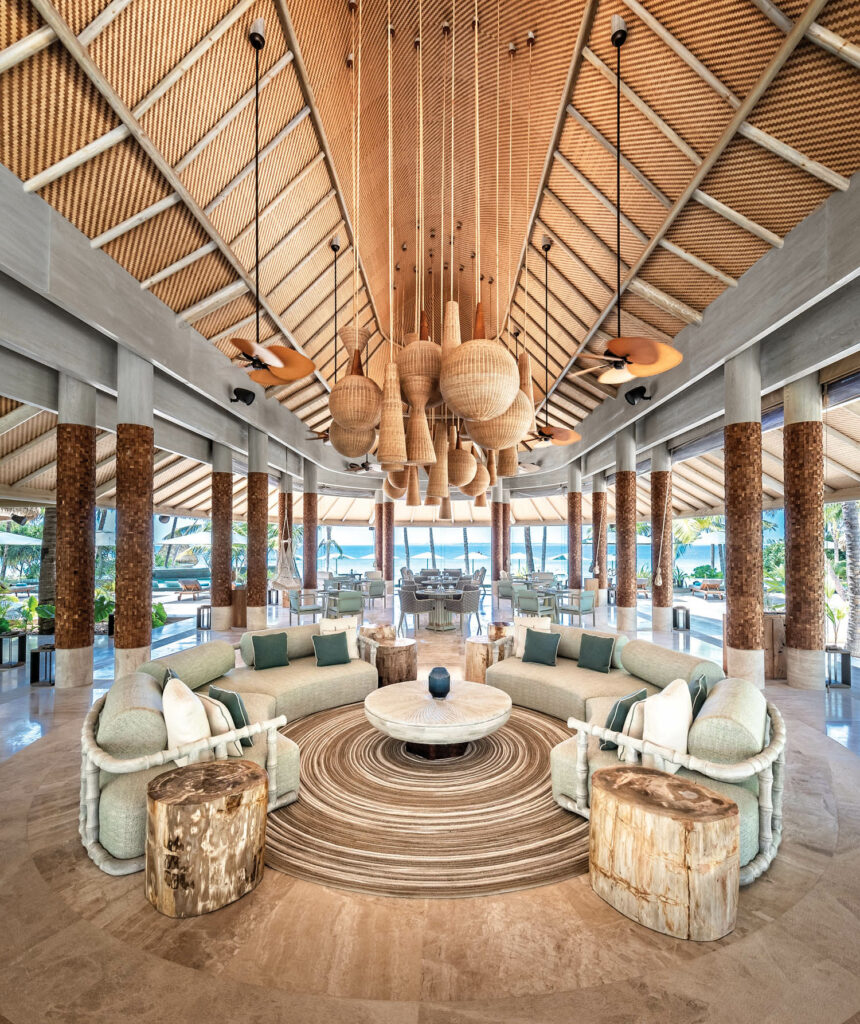 read more