LASSA Architects Creates a Curvaceous Concrete Structure in Methoni, Greece
LASSA Architects leverages a lightweight, low-cost, and reusable foam formwork to create a curvaceous concrete structure for a private residence with public gallery in Methoni, Greece. Take a look at the making of this eye-catching build below.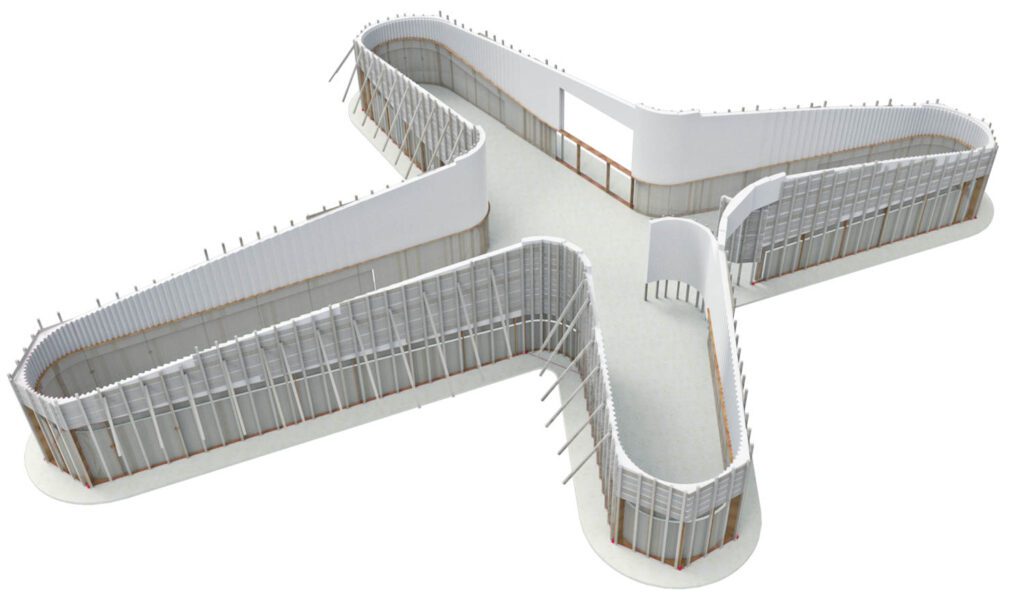 LASSA conceived a structure with an aerodynamic X-shape massing that creates a series of protected courtyards—one in each wing. To execute the organically curved form in concrete, the architects hatched a fabrication strategy at once elaborate yet efficient.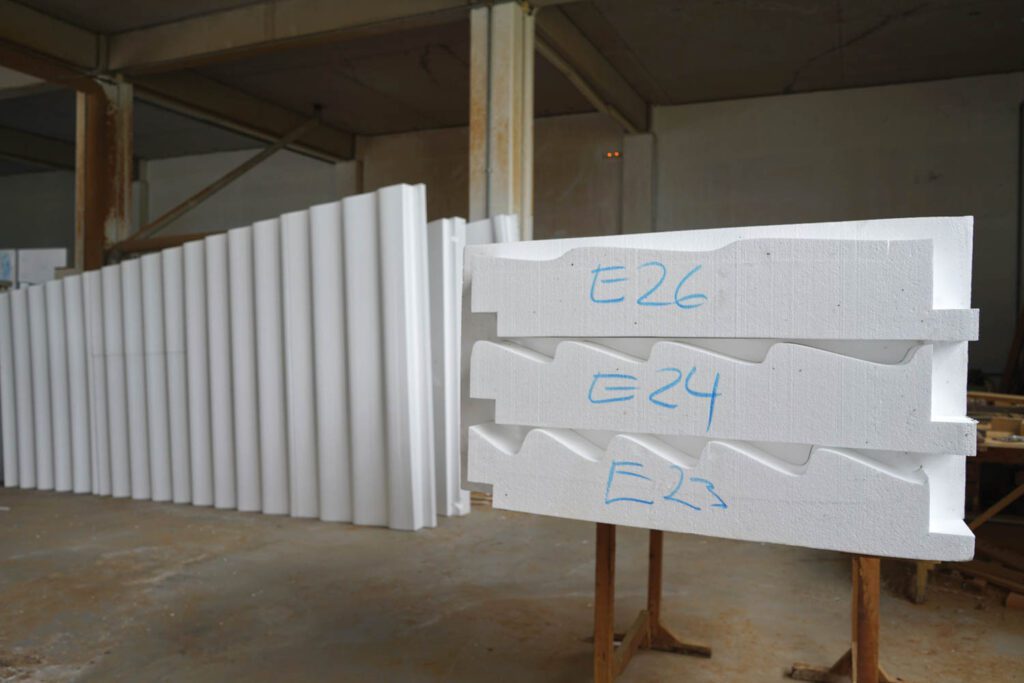 Theo Sarantoglou Lalis and Dora Sweijd, co-founding principals of the London- and Brussels-based firm, ideated a digitally designed polystyrene-foam formwork that could be partially pre-assembled in sections, in just a handful of days, at a local warehouse. Prior to transporting the formwork to the site, they labeled each piece and included a positive or negative notch on either side.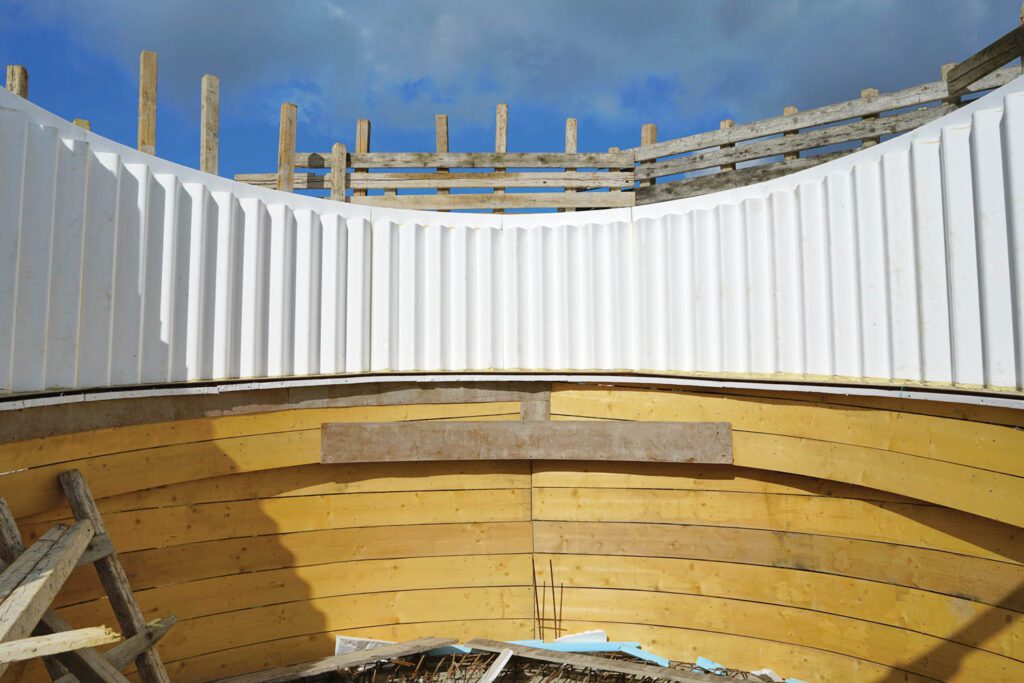 After excavating the building footprint, four team members installed—in just half a day—a laser-cut-MDF shelf to guide placement of the foam formwork.
Once delivered on-site, the lightweight formwork sections were placed atop the shelf, assembled like a Byzantine puzzle with plastic screws, and anchored by a support structure made of locally sourced wood—a system flexible enough to achieve the serpentine shape.
Concrete was poured in stages over the formwork to create the continuous, rippled facade, which extends some 400 linear feet.
After fabrication was complete, the foam formwork was reused as the house's insulation. An aerial view reveals how the completed structure anchors into the gently sloping olive grove.
Matte-white powder-coated steel steps lead from the kitchen's gravel courtyard to the rooftop terrace; X- and Y-shape concrete legs support the marble bench seats.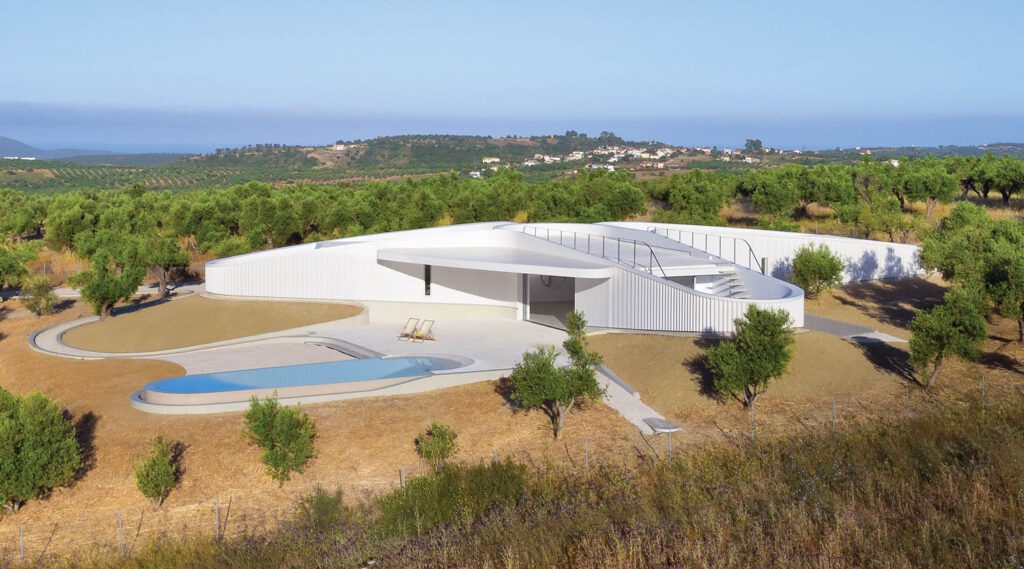 Futuristic yet grounded, the dwelling's undulating white facade, as viewed from the southeast, engages with its agrarian surroundings—as does the 344-square-foot pool offering panoramic views.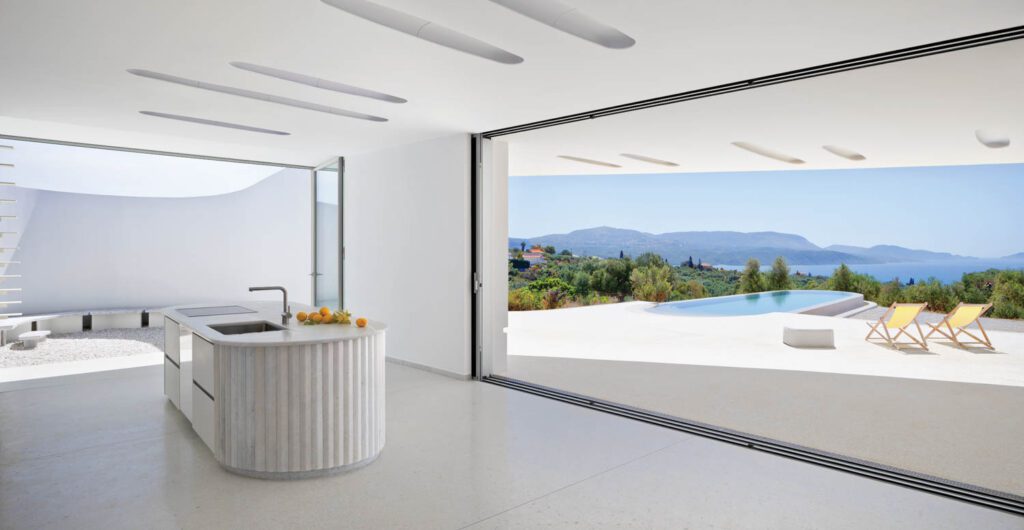 The south terrace is accessible via a 17-by-9-foot sliding glass door, constructed of three panels that recede into the wall, resulting in a boundless, indoor-outdoor volume.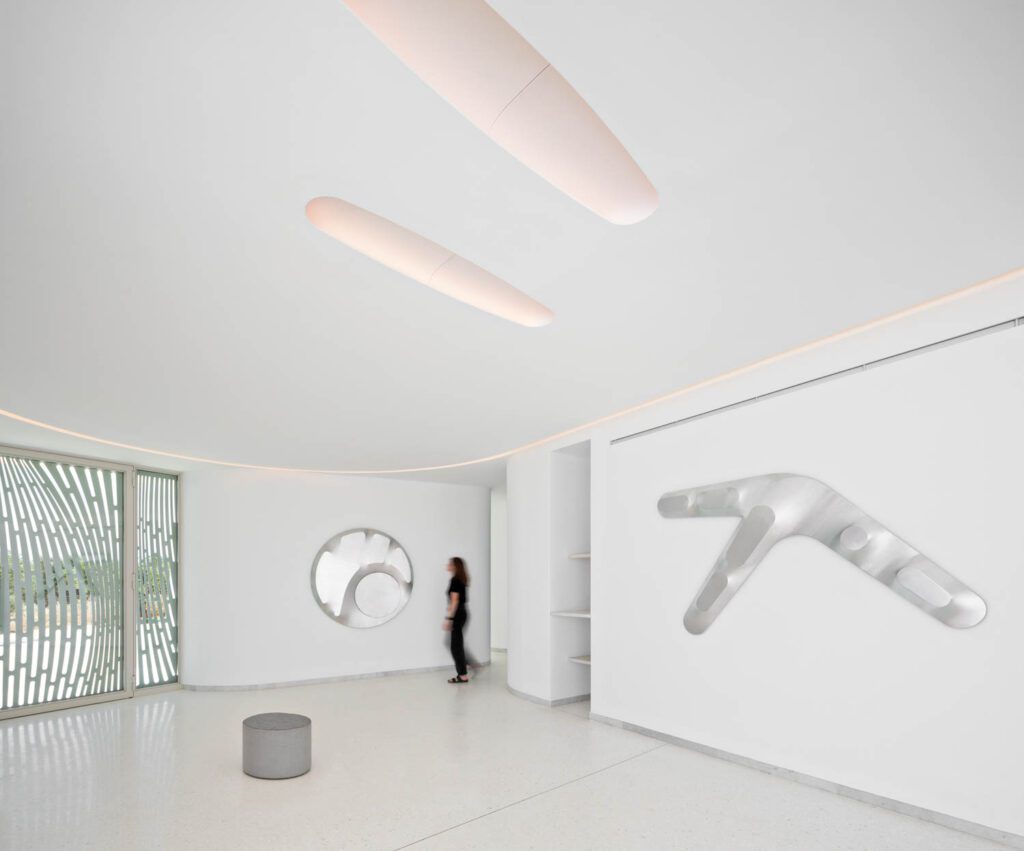 Accessed through a powder-coated laser-cut steel screen door, the gallery features satin-finish terrazzo floors and marble skirting that uphold the blanched aesthetic. In lieu of conventional lighting fixtures, a perimeter trench containing a flexible LED strip was cast into the roof slab.