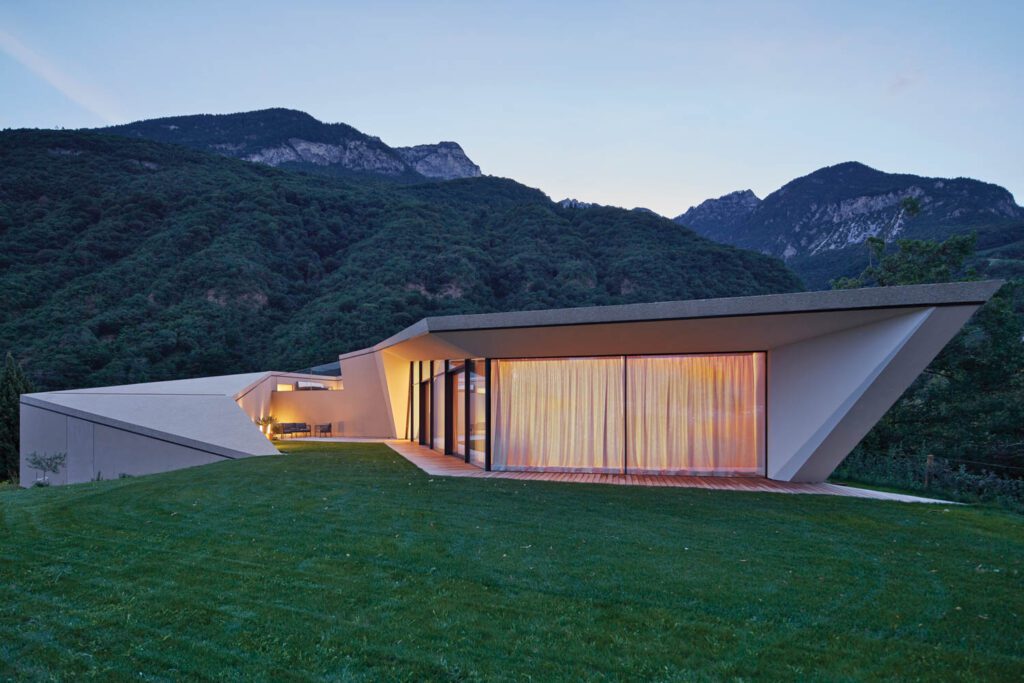 Residential Designs Around the World With Stunning Silhouettes
Today's best residential designs worldwide embrace fabulous forms, glamorous geometries, and stunning silhouettes.
Lens°ass Architects
site: Pelt, Belgium
Located in a village, the only thing traditional about this new 4,100-square-foot, two-level house for a retired couple is the extensive use of brick, a favorite local material. It forms the body of the structure, two cylindrical volumes topped with a single cast-concrete roof slab, folded up at its ends like a jaunty hat. Walls of glazing keep the upper-level kitchen, dining, and living areas bright and airy, while a wide, slotlike shaft brings light to the bedroom and bathroom in the basement, which is accessed via a sculptural concrete staircase.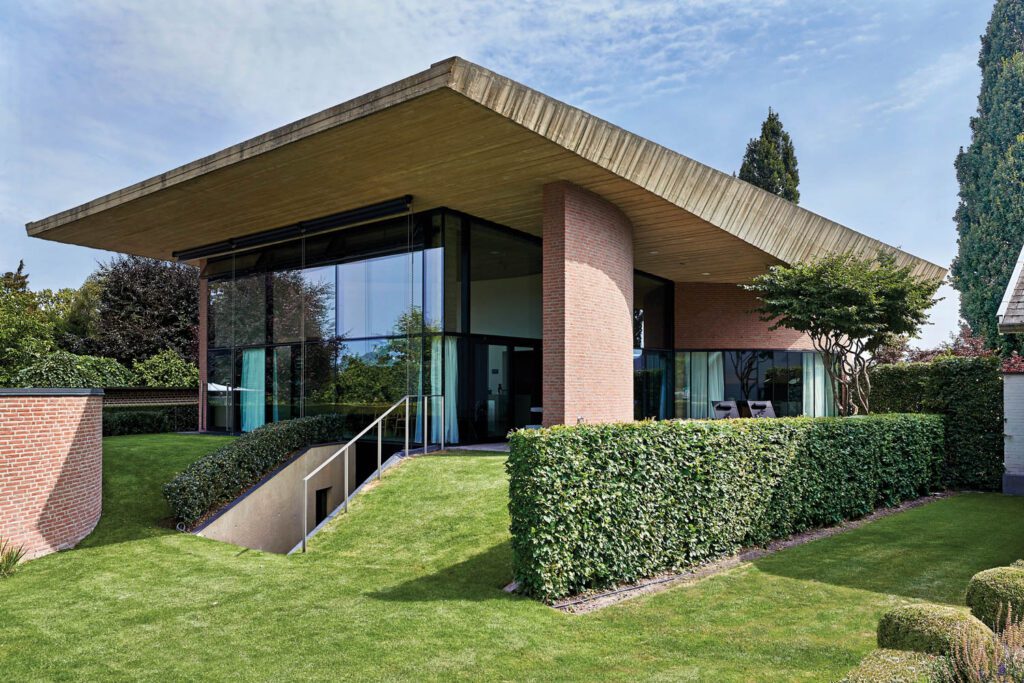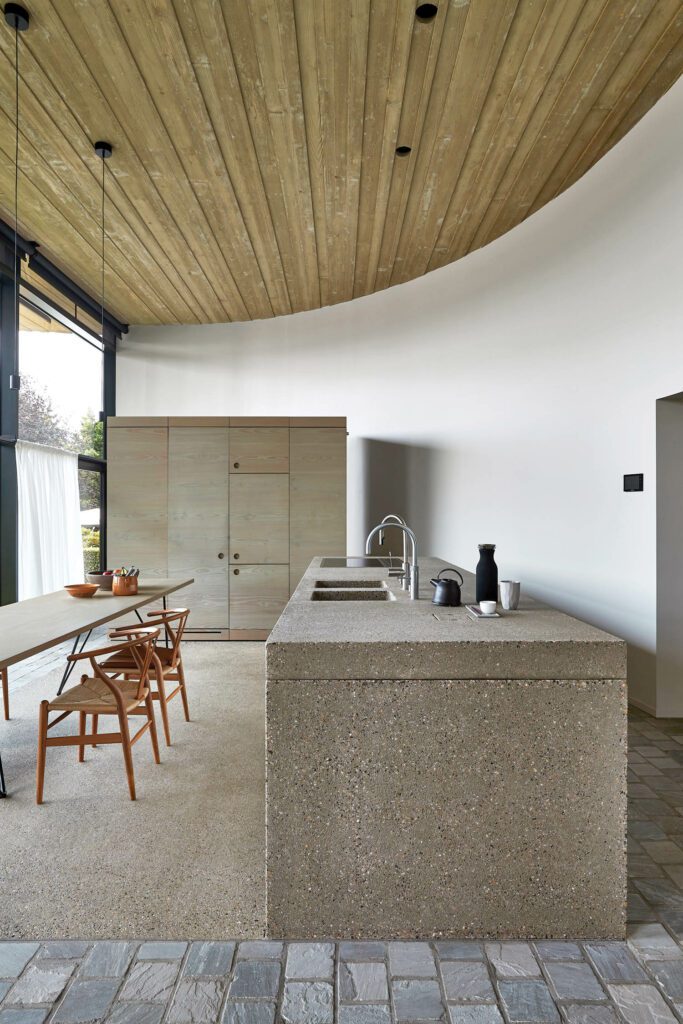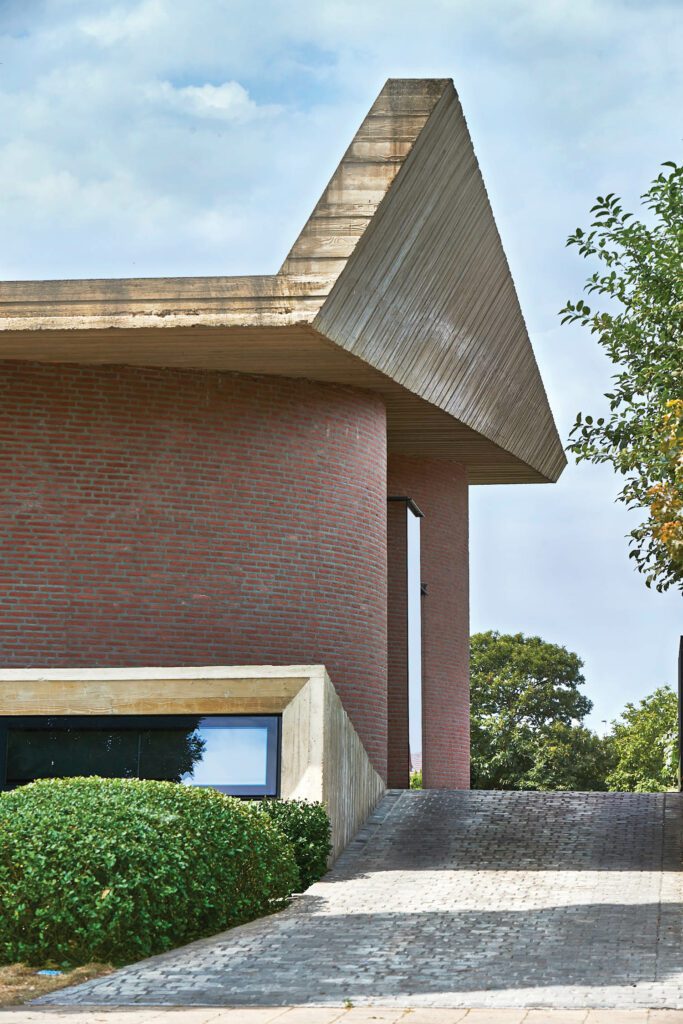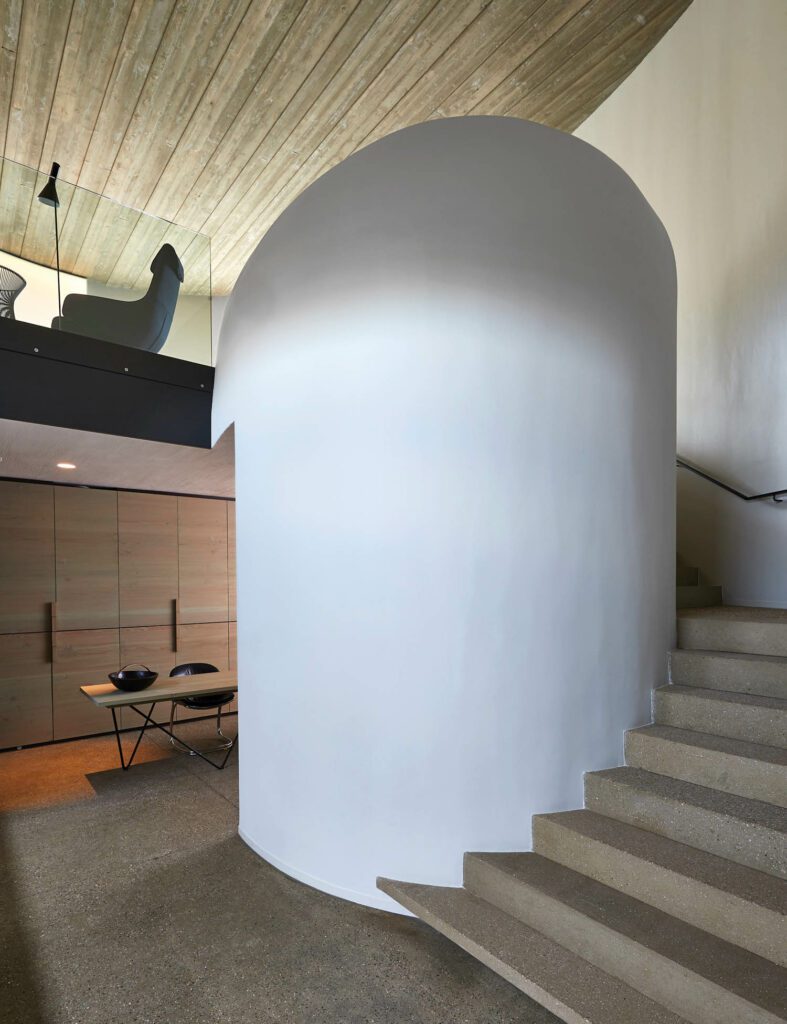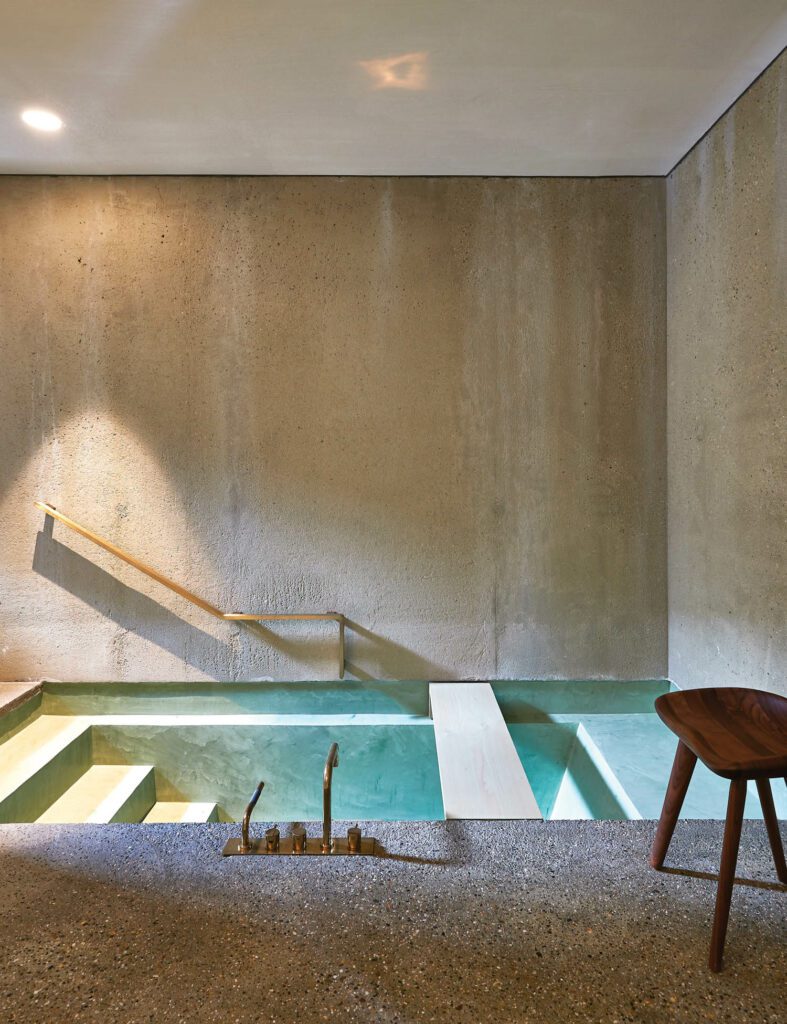 Horma Estudio
site: Puerto de Sagunto, Spain
Classic Iberian colors and materials—white lime render and terra-cotta colored tile—make the contrasting exterior forms and geometries of this 4,300-square-foot house even more graphic. Inside, the archetypal hues reappear in pointillistic terrazzo flooring that's joined by maple and cherry built-in furniture and cabinetry, blanched walls and ceilings, and oodles of natural light thanks to wide swaths of glazing—all of which help to orchestrate the complex play of curves and angles, solids and voids.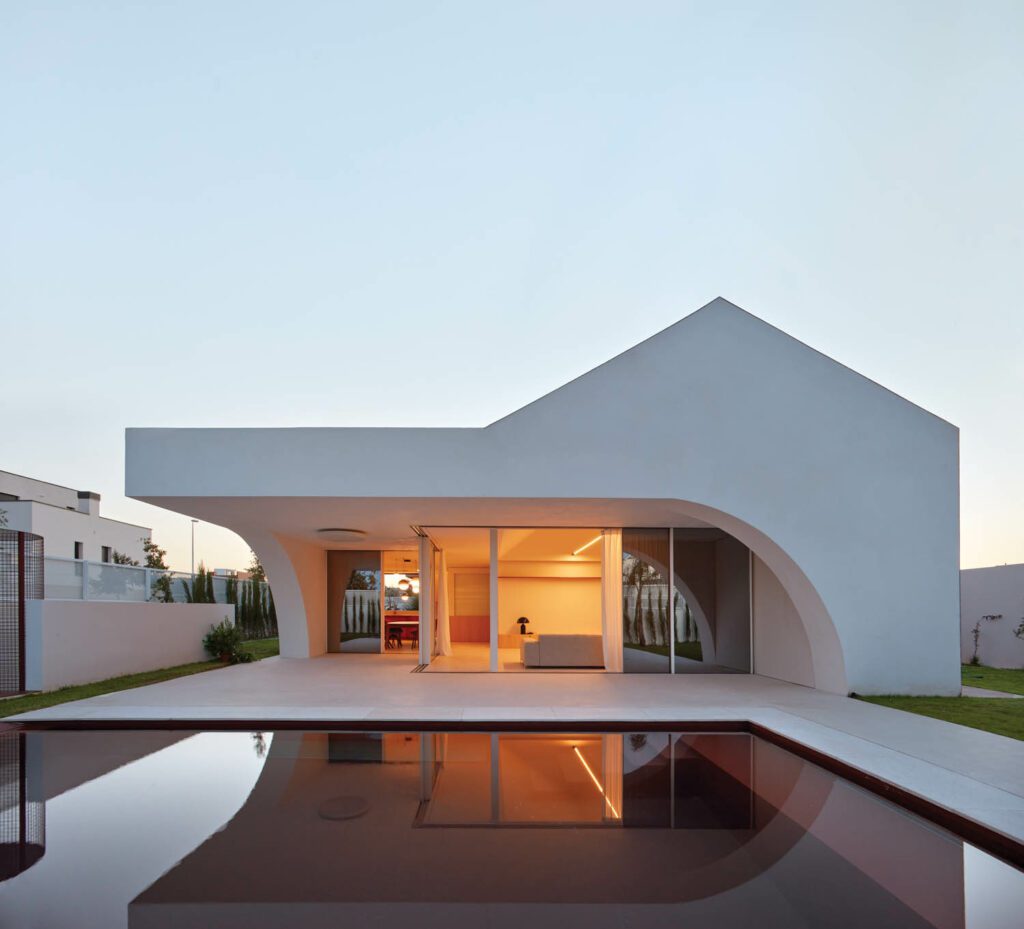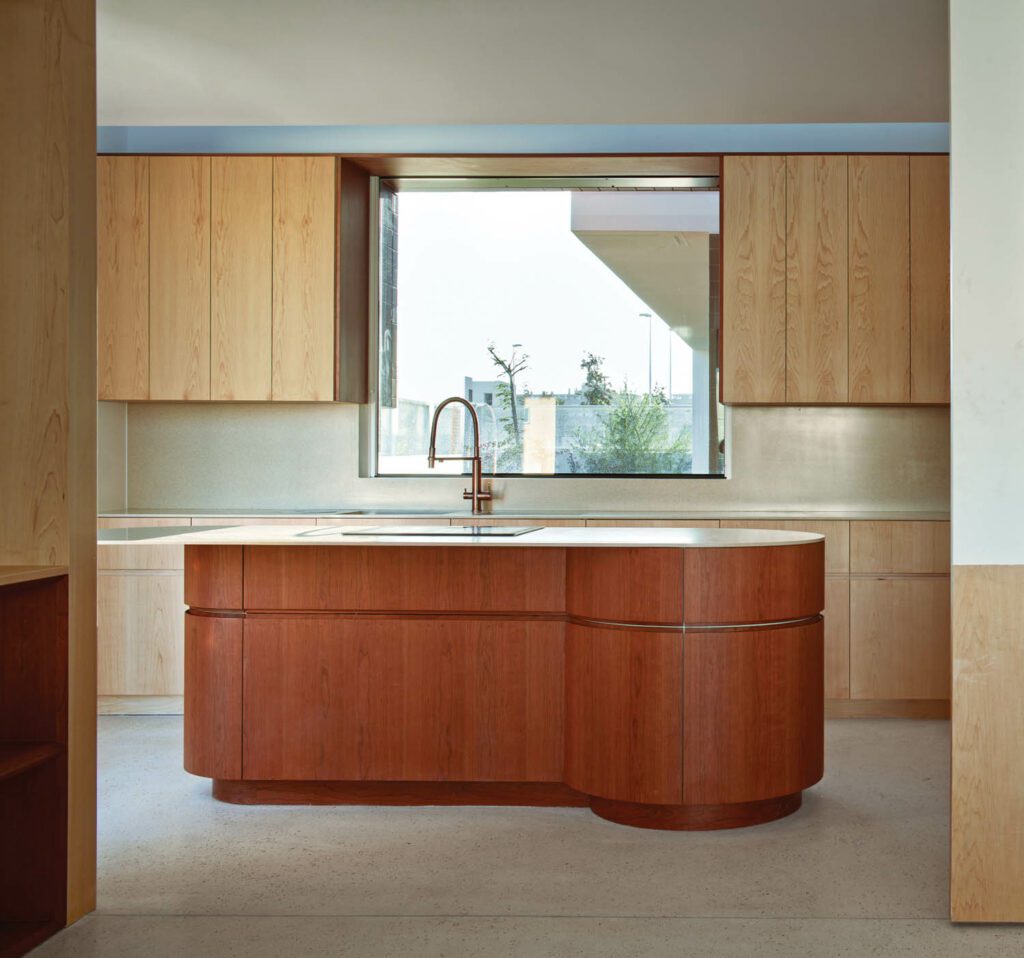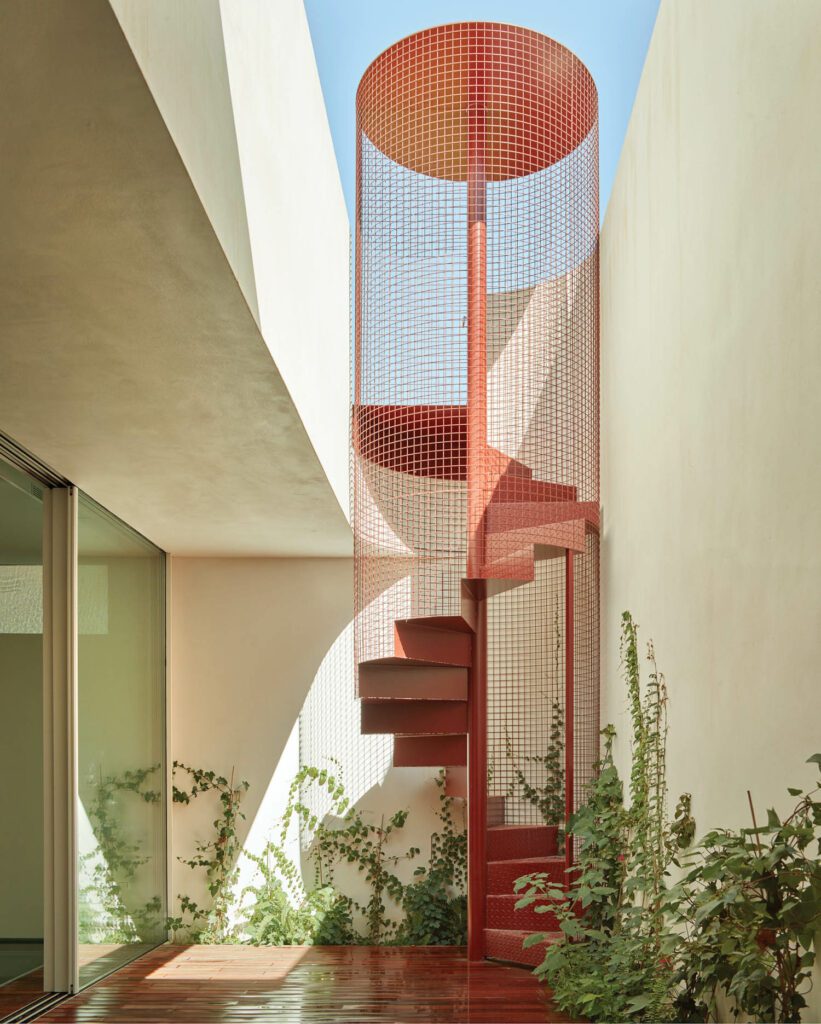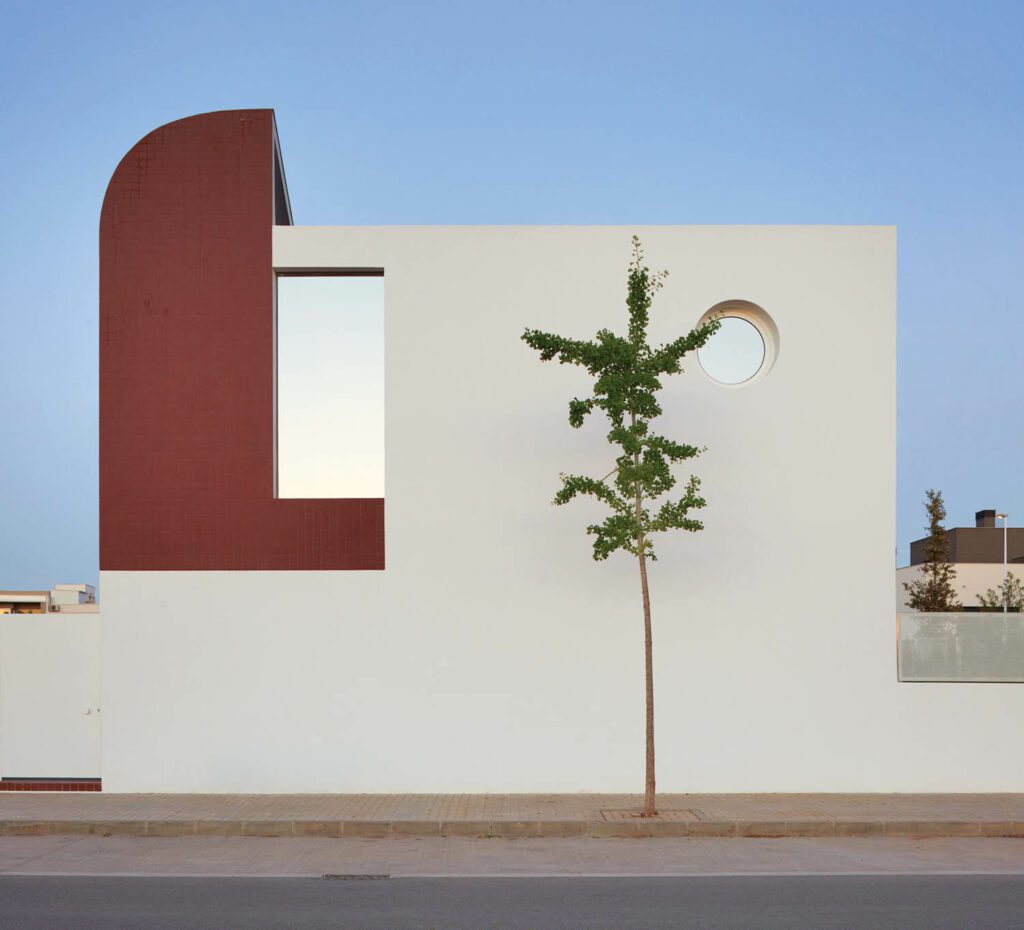 Atelier Štěpán
site: Nový Jicˇín, Czech Republic
An enormous oval aperture punched in the flat roof of this 3,600-square-foot, two-story villa allows for a gardenlike atrium—an expanse of grass lawn flanked by a sauna, plunge pool, and timber decking—that really brings the outdoors inside. The large opening is repeated on a smaller scale with James Turrell–like circular skylights above the living area, stairwell, and elsewhere, all bringing nature even deeper into the heart of the home.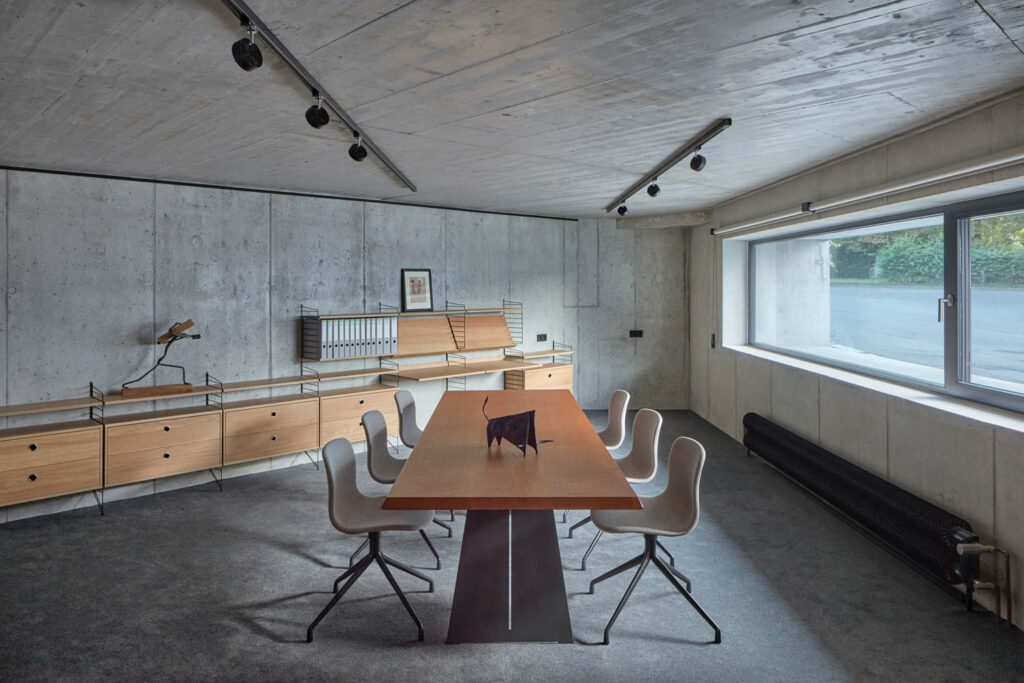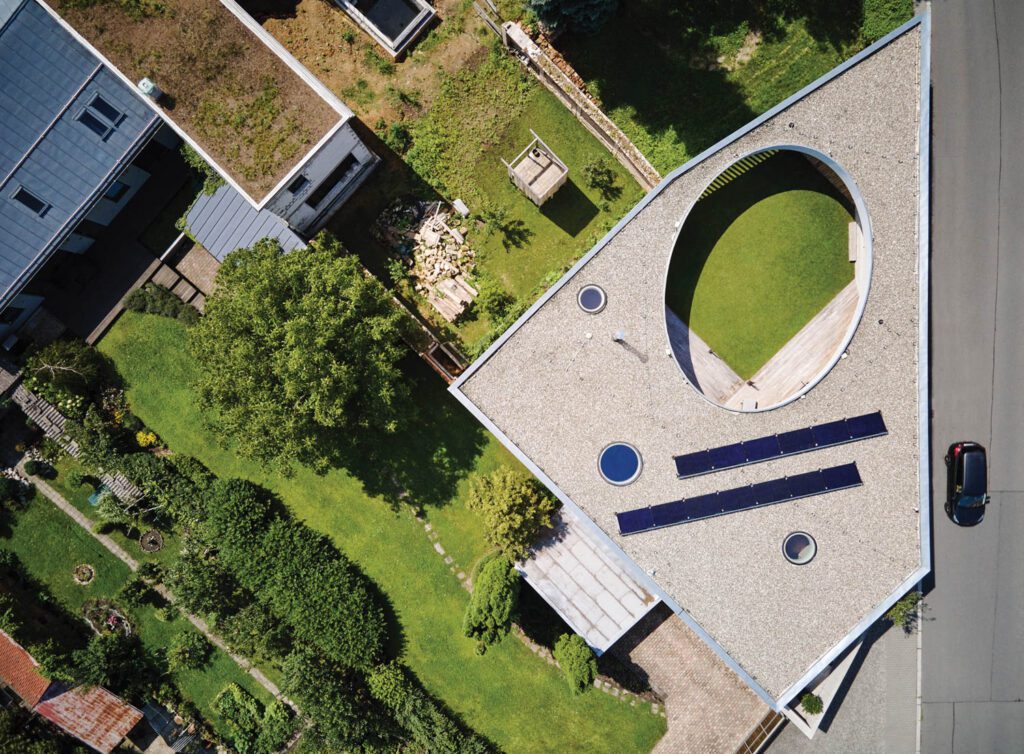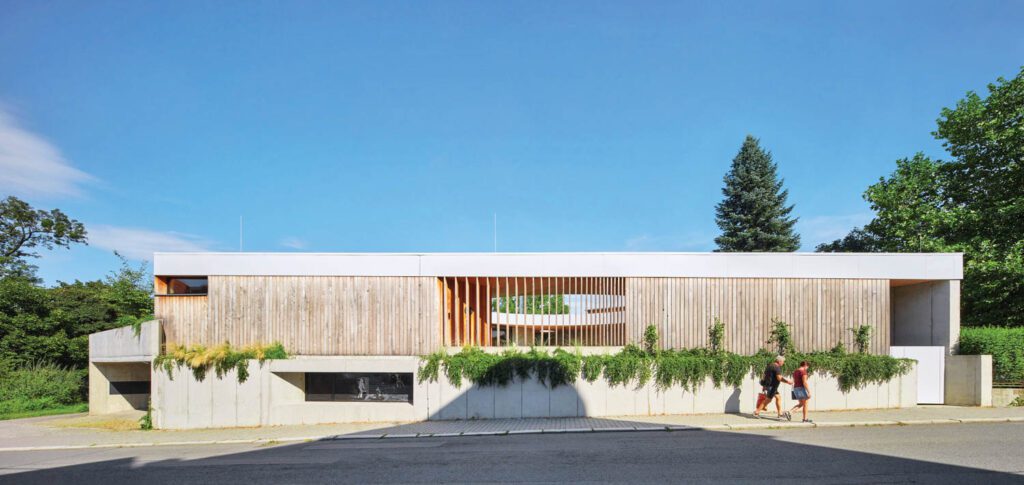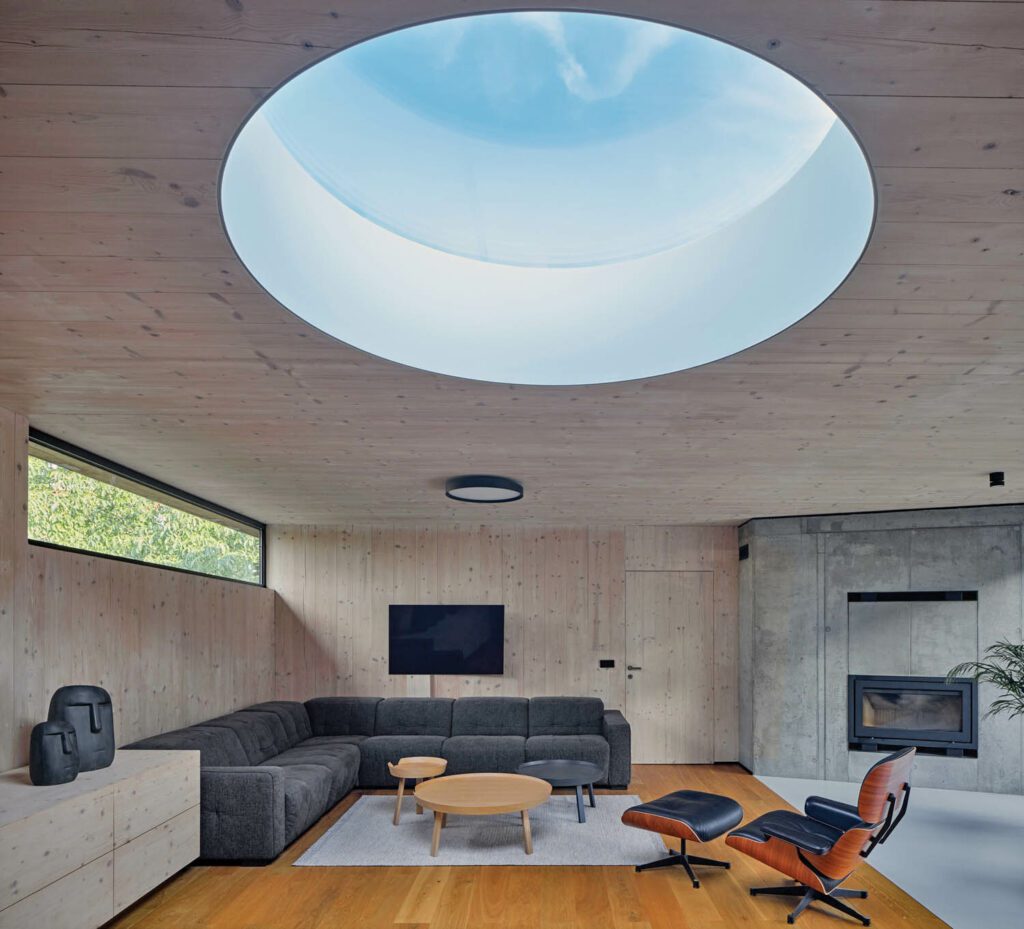 Peter Pichler Architecture
site: Termeno, Italy
Located on a vineyard hilltop in the South Tyrol, this new 4,100-square-foot villa exults in dramatic lines and intriguing geometries inspired by the surrounding Alpine landscape. Comprising folded planes of cast concrete, the low, ribbonlike form embraces a central courtyard protected from strong winds off nearby Lake Garda. Surfaces clad in local wood warm the simple, minimalist interiors where strategically positioned glass walls frame magnificent views while maintaining privacy.