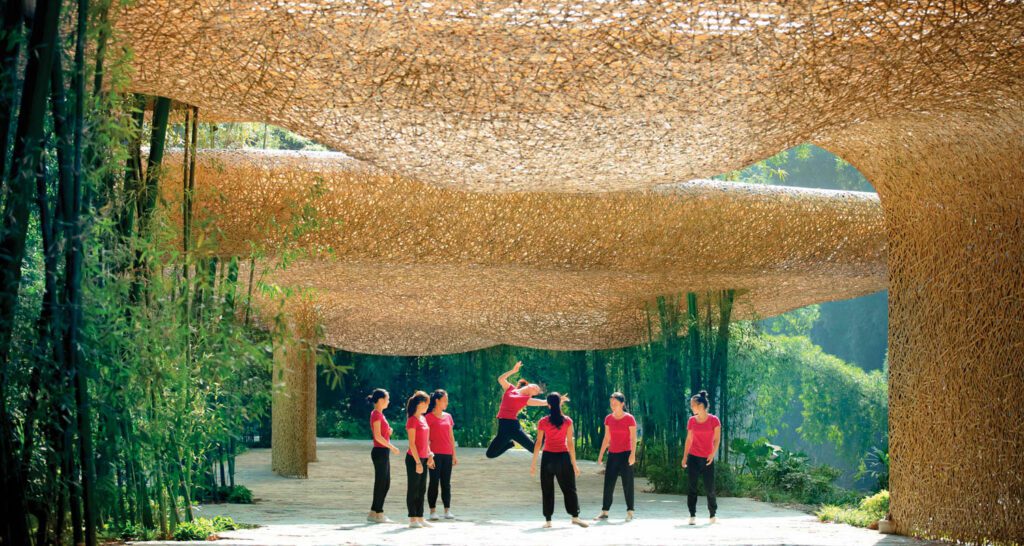 LLLab's Locally Sourced Bamboo Pavilions in China Take Home a Best of Year Award
2021 Best of Year winner for Outdoor Space
Impression Sanjie Liu is a 600-person musical about a legendary Tang Dynasty Chinese folk singer. Now in its 15th year, the show is performed outside on a lushly forested island in the Li River at a mountainous resort area in southern China. Chief designer Hanxiao Liu and his team at LLLab. were commissioned to provide shelter for audiences waiting between the entry pagoda and the stage, which lie at opposite ends of the island. They devised a two-part intervention comprising a series of pavilions and a large canopy, all handmade of locally sourced bamboo. The material forms the lashed frames and woven coverings of the smaller structures, which are dotted along the path and lit from within by LEDs. Referred to by the designers as "lanterns" intended to "guide and intrigue," they increase in size from about 1 foot high to tall enough for visitors to enter.
The woven canopy, a somewhat grander affair, is composed of four distinct modules that create a 460-foot-long cloudlike ceiling billowing above the riverside walkway. Although the ethereal structure appears to float weightlessly, it's actually supported on steel columns camouflaged by clusters of bamboo. At night, illuminated internally by LEDs, the canopy becomes a glowing nebula that throws dappled light over captivated visitors. Pure magic.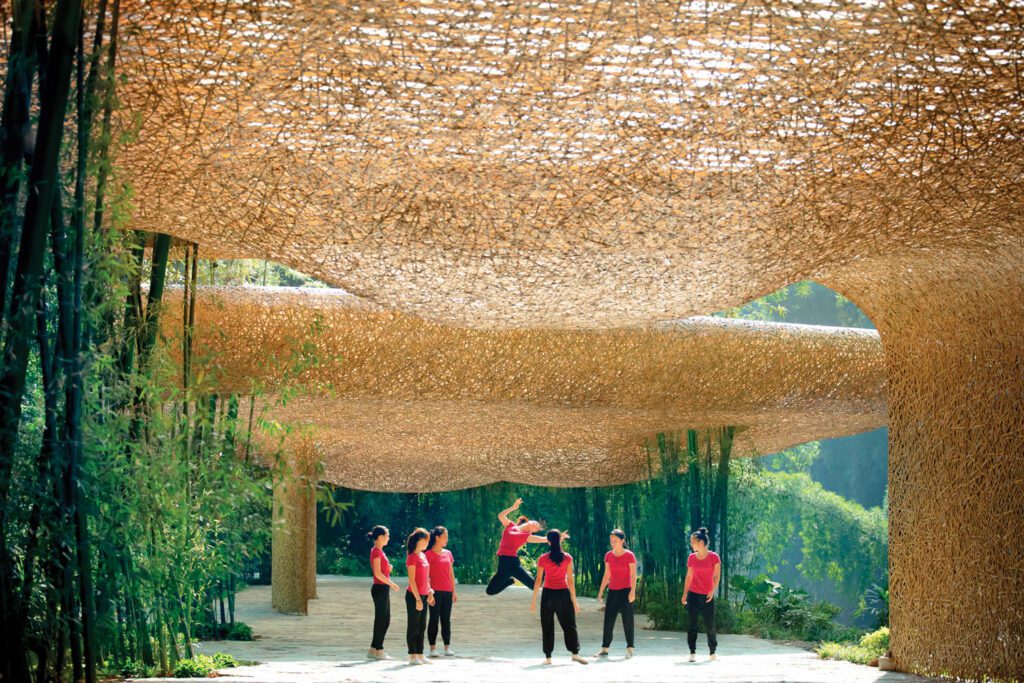 PROJECT TEAM:
LLLab.
: Hanxiao Liu; Henry D'ath; Lexian Hu; Alyssa Tang; Chaoran Fan; Luís Ricardo; David Correa
more
Projects

Gensler Spotlight: Greater China

The second outpost of the Cadillac House, a branded experience environment that merges social space with car displays, is completed by Gensler New York, Chicago, Detroit, and Shanghai.