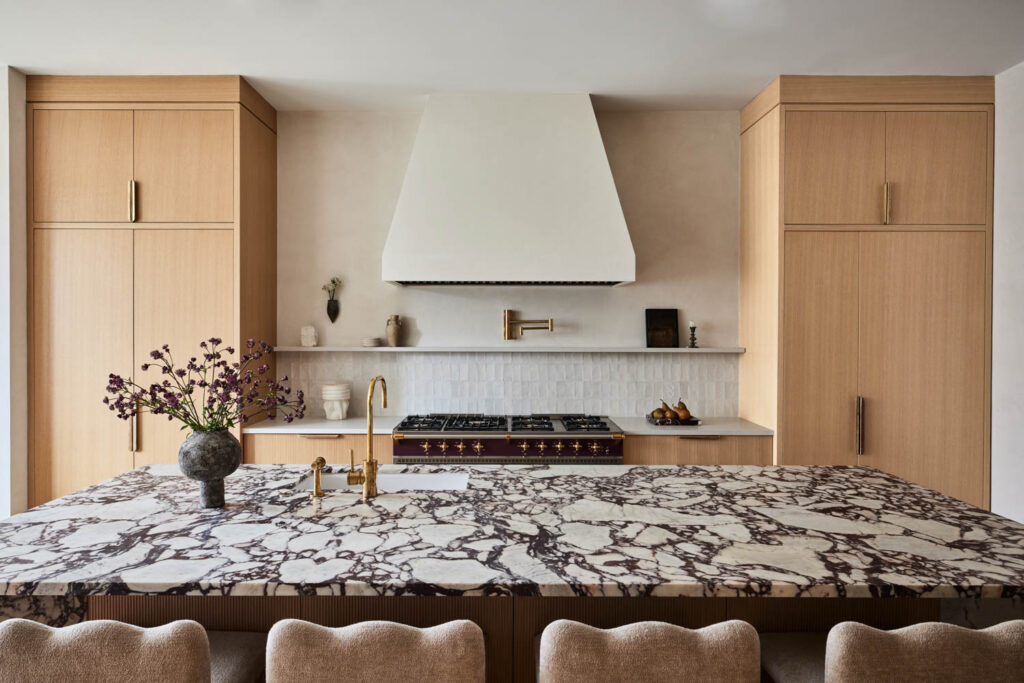 Modernism Meets Minimalism in This Brownstone Renovation
Marissa Corvino, founder of Corvino Design, immediately saw the potential of a house built in 1901—despite its state of disrepair. "It was partially demolished, and you could not walk through the rubble," she remembers. "The historical details were interrupted by damage, so I decided to start fresh."  
Located in Hoboken, New Jersey, the property gave Corvino the opportunity to start from scratch and shape a new modernist brownstone for her family of five.
To start, she extended the floors by 20 feet; redesigned the existing staircase; and created custom furniture and millwork with her firm to utilize tight spaces. Plaster was introduced to provide warmth and natural stone was treated with MORE AntiEtch to avoid staining or etching.
Neutral tones complemented by deep maroon and soft pink accents come together to create a serene atmosphere. The home, which references Le Corbusier's functionalism and bold sculptural details, features subtle arches and inviting rooms. The minimalist yet warm aesthetic of Joseph Dirand also inspired Corvino throughout the project. "I wanted the space to look minimal with all of our belongings accessible," she says. "On the parlor floor, the open shelves are recessed in the walls with concealed storage below and the playroom features custom millwork and a lounge sofa with a trundle bed below for sleepovers. This home is designed for [the] everyday life of adults and children."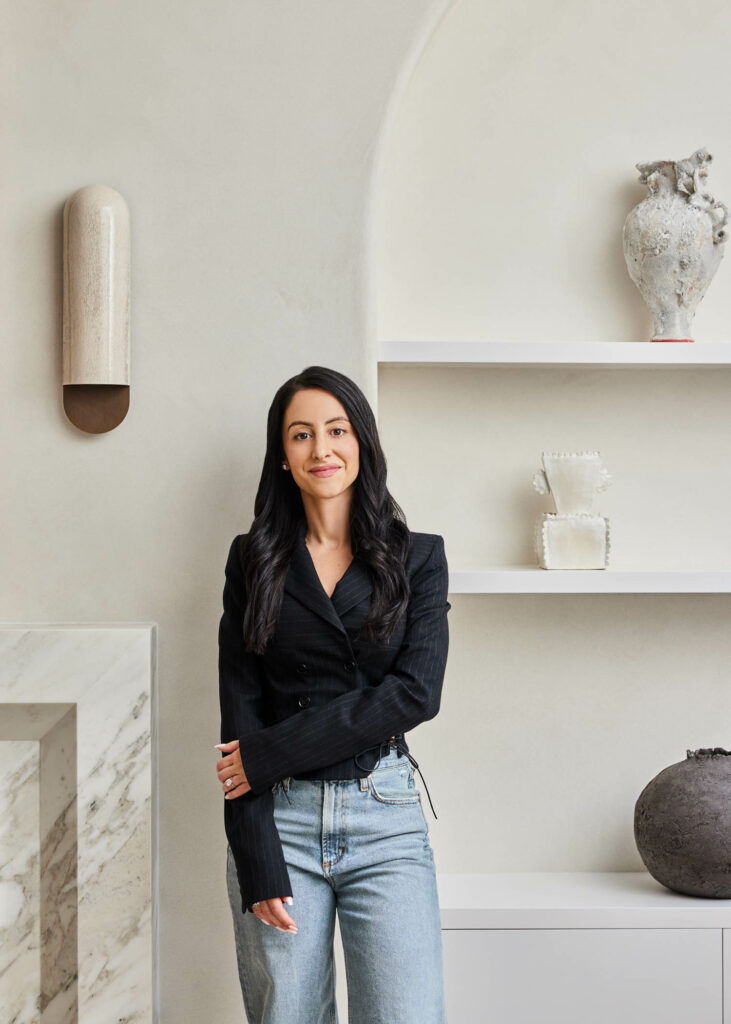 To further personalize the spaces, Corvino decided to include pieces by talented female ceramists and artists who are relatively new to the design world, including: Agnes Pisalska, Nathalee Paolinelli, Kristin Yezza, Simone Polk, Savannah Loeffler, and Kate Zaremba, among others.
"It was my first time designing for myself and I spent a lot of time overthinking," confesses Corvino. "I wanted this project to feel like a fresh inspiration for family urban living where you can have high end finishes without worrying about kids playing, cooking, and entertaining." Mission accomplished.
Inside Marissa Corvino's Renovated Brownstone