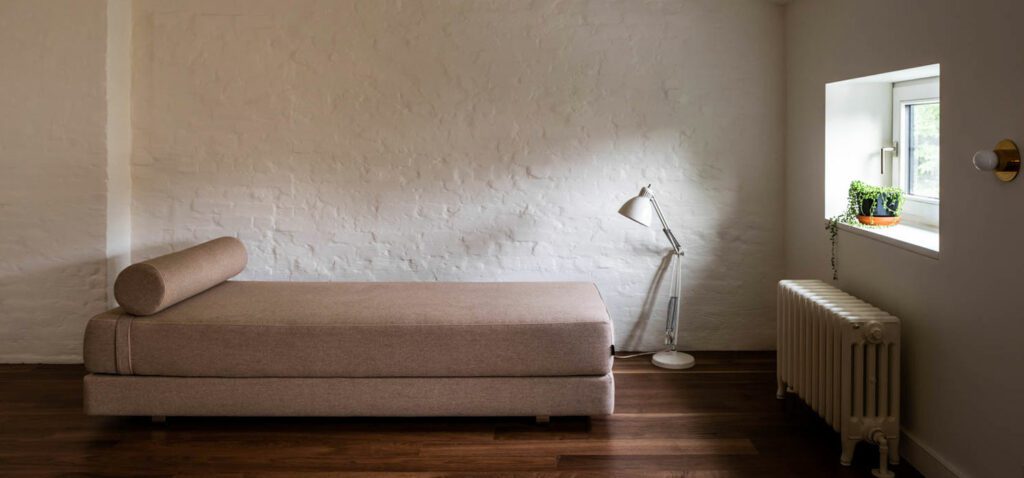 Arnold Studio Makes Storage the Protagonist of a Brooklyn Brownstone's New Story
The Victorian brownstones of Brooklyn's beloved Bedford-Stuyvesant neighborhood speak to a particular kind of domestic organization that, while making sense in its time, isn't how many of the area's residents live now. So when a couple, with grown children, purchased a particularly striking example—3,000 square feet across three floors—they asked Arnold Studio to conserve the ornamental façade and entry staircase, but update most everything else.
The design team carved out a stand-alone guest apartment at the garden level. Then they opened the parlor level to create a living-dining space and open kitchen, with a main bedroom suite above topped by bedroom/study rooms and finishing touches by interior decorator, Jamie Perez Herrera. 
Most forward-thinking of all, however, is a freestanding enclosure between the main bedroom and bathroom, comprising a closet and staircase. "Active on all four expanses, it is a common backdrop for the bedroom and bathroom, and its adjacency to the staircase enables the primary suite to be either open or closed to the house," says founder Simon Arnold. "It reverses conventional domestic roles, promoting the mundane but essential role of storage to protagonist." Which feels very 21st Century to us.